Since 1981, Geoff Travell has been pioneering new technologies and designs in the world of motorcycle protection and clothing, Bryn Davies took a trip to Cockermouth, to see how he does it.
'I was a motorcycle racer in the early '80s," says Geoff as he sits opposite me in the Knox factory in Cockermouth. A table full of sandwiches sits between us and the walls are adorned with mementoes from his company's manufacturing history. "I paid for my racing by doing upholstery. I left school and did an apprenticeship as an upholsterer where I learnt how to cut, pattern and sew fabric.
Thankfully I briefly got to know Barry Sheene, and one of his managers had told me about how after his crash at Daytona in '76, he'd used a cushion from his mom's sofa as a back protector under his leathers."
It was this tidbit of information Geoff heard 34 years ago that inspired the birth of what has become one of the UK's most innovative motorcycle protection and clothing manufacturers. "In '81 I had a big accident and I really did myself harm. I lay in hospital think- ing 'there's got to be something more to it than this'.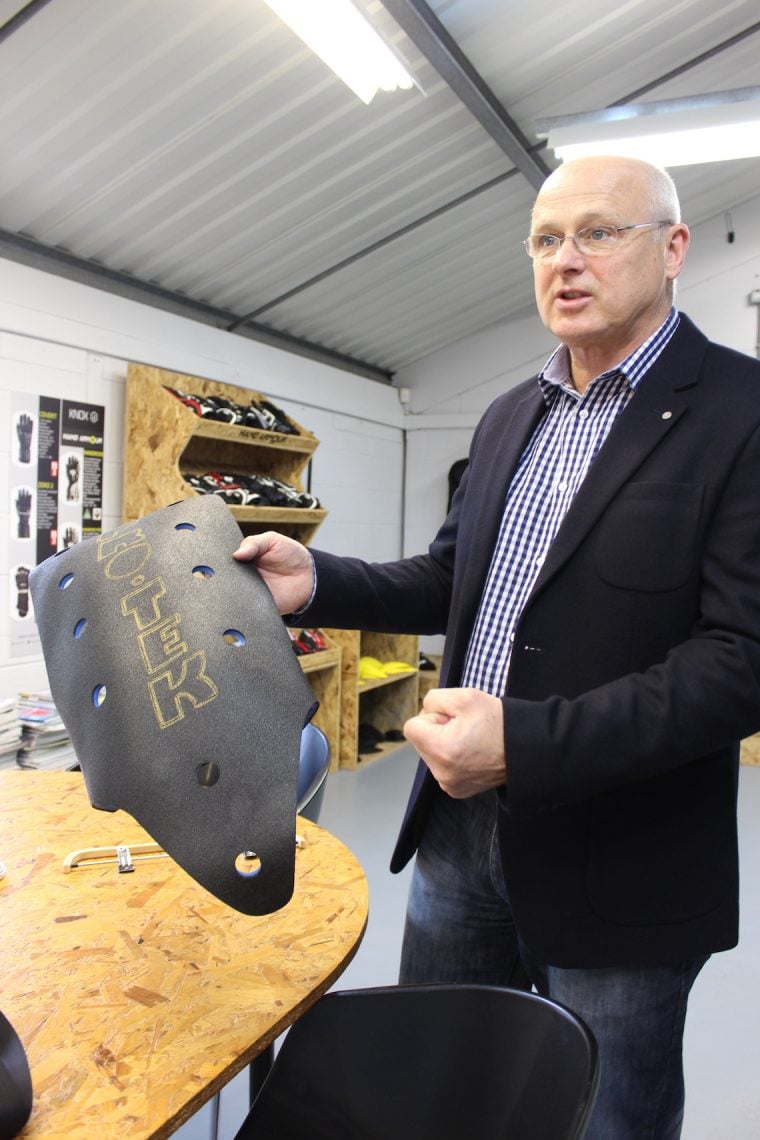 And then the penny dropped; Barry had a cushion in his back, and I was an upholsterer. When I got out of hospital I teamed up with a friend and contacted our local foam supplier and we came up with some of the best packaging foam we could find and developed the first motorcycle back protector ever made."
Geoff walks across the room to a wall lined with relics from '81 onwards and pulls out a large sheet of compressed foam. "This is an example of the first back protector we made," he says as he hands it over to me, the words Pro-Tek emblazoned on the inside. "These were body moulded, you can see the shape of the spine there, and this was moulded to the shape of my back. I was covered with plaster of Paris, and fibreglass moulds were made from those shapes.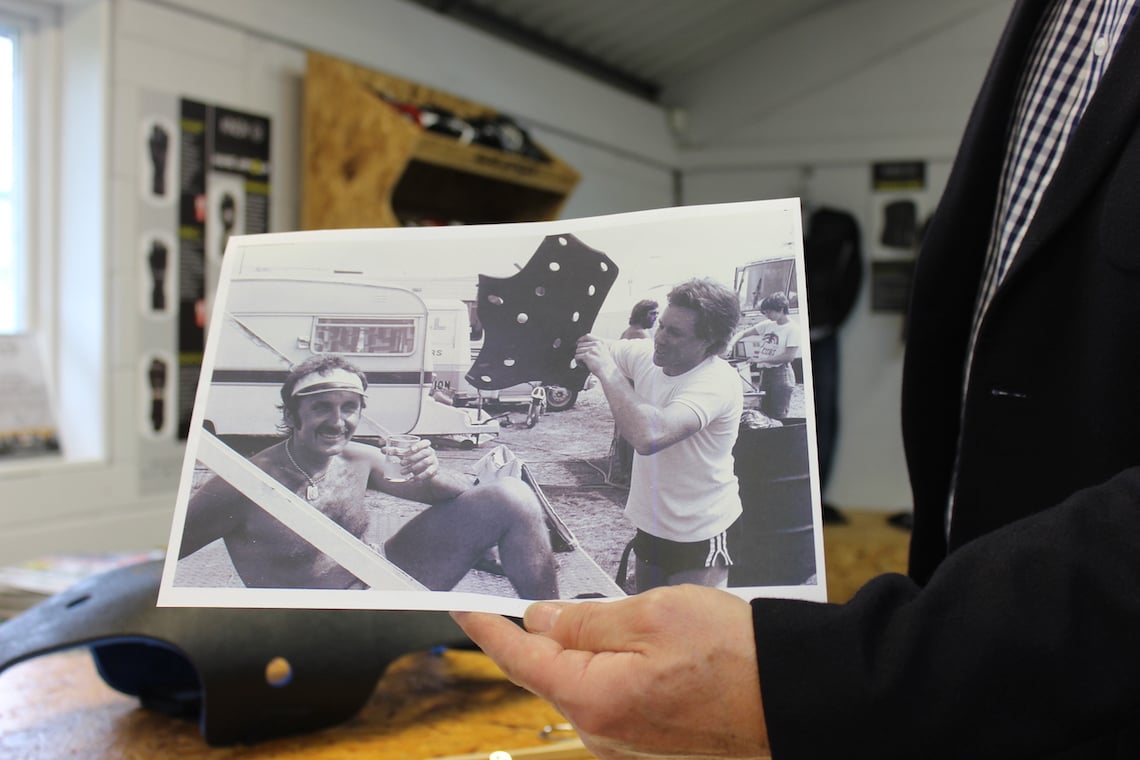 "Here it is with Wayne Gardner and Rodger Marshall," he tells me as he holds up a black and white picture. "That's at the Snetterton British Championship, that's Wayne Gardner holding one of our back protectors. And this is the motorbike racing journal from '84, that's a lad called Jack Middelburg walking through the Grand Prix paddock with one of our back protectors."
Despite inventing what can now be seen as a revolutionary piece of safety equipment, Geoff's designs didn't initially set the world alight. "After my accident, I had lost the use of my arm so I couldn't do any of the upholstery and was out of work for nine months.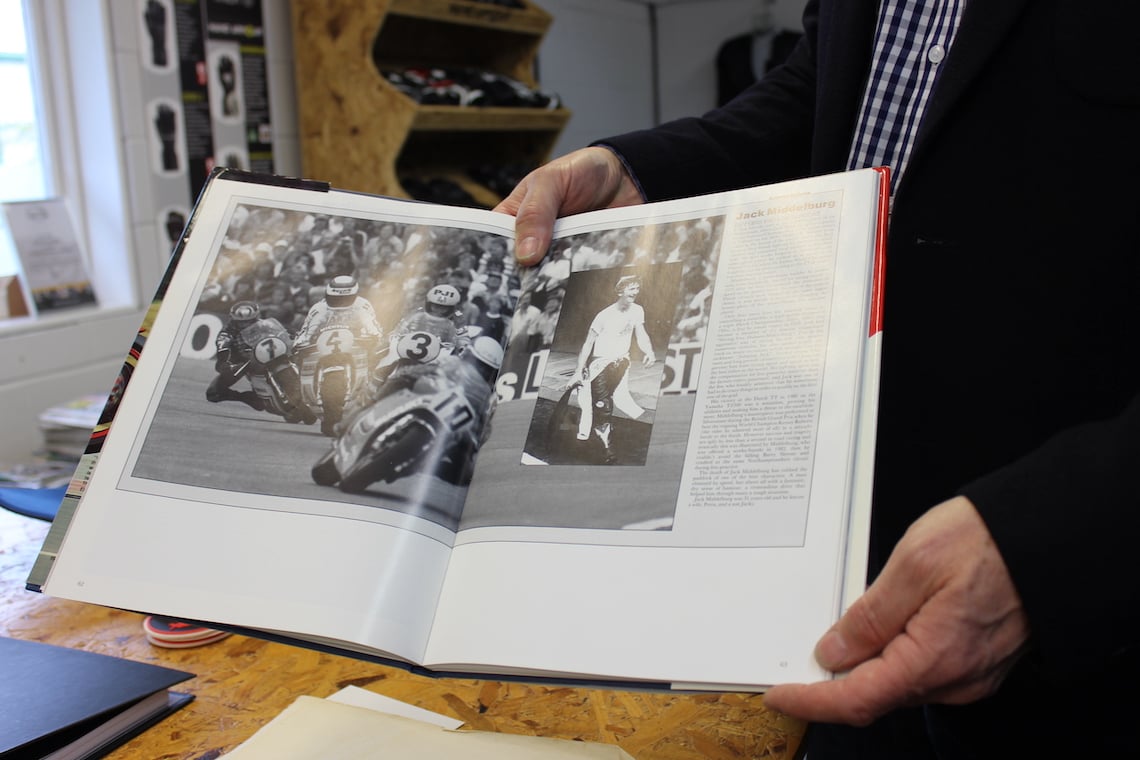 So I got a couple of mates to help me put all of the stuff together and we started selling to other racers. If you know anything about racing then you'll know that if you're a racer you want to be a world champion, and if you're going to be a world champion you don't want to pay for anything. It was a dead small market and nobody wanted to pay for it! We had limited shelf life and realised that we had to get mainstream, and so we went to big British manufacturers who massive had factories in the UK at that time.
"We went to them and we said 'look, we've got this idea about putting body armour into clothing', and basically we got laughed out of the office because a) nobody was asking for it, and b) it made the clothing less comfortable so to them it made no sense. In the end, I developed the very first jacket that had body armour in it by myself."
The first armoured jacket
When no one would listen to Geoff's ideas about building armour into a jacket he decided to go ahead and make a Pro-Tek branded version, and it changed the direction that motorcycle clothing was going. "We got an industry award for it in '88. The Pro-Tek Elite was the very first jacket to have built-in armour in the shoulders elbows and back. From there on it went from literally nothing to everything. Everybody that had laughed at us before wanted in.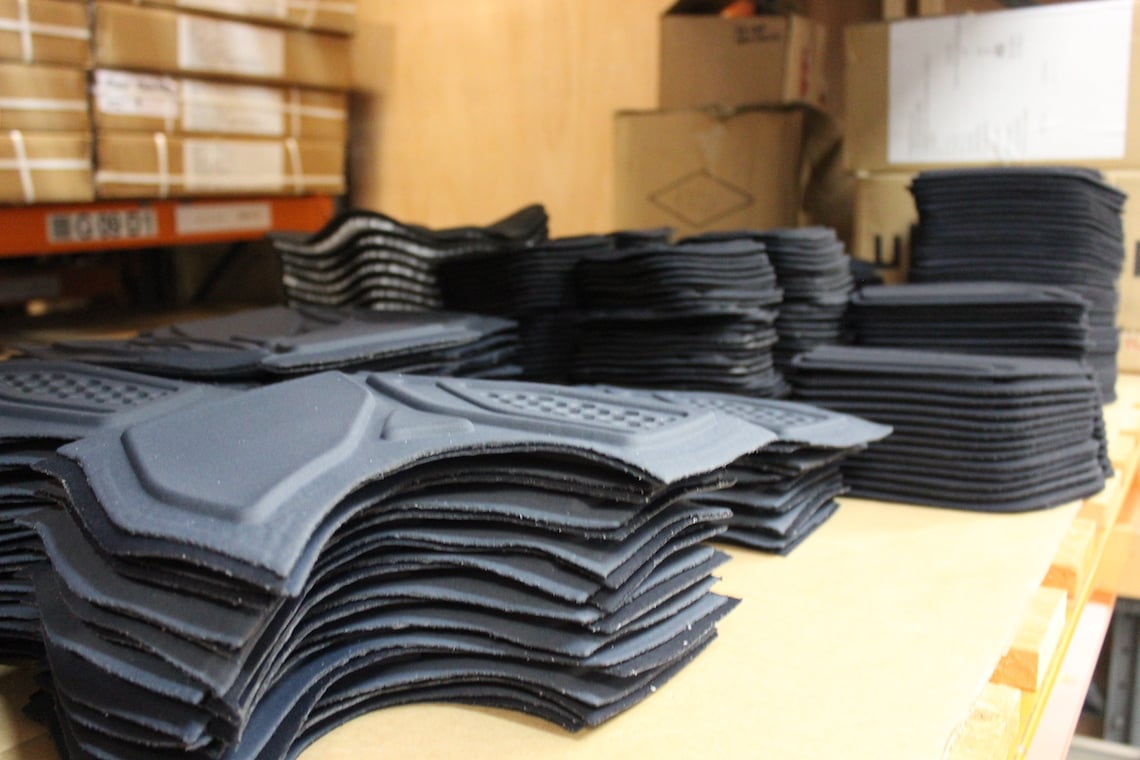 In three months most brands had armour in their clothing, and none of it was ours! They took it out to the Far East and copied it. You could take the elbow guards out and you'd see a big mark in the middle where there were pins in my elbow, it was that blatant. The shape was identical, the colours were identical, but that was my own fault as I didn't know what intellectual property rights were.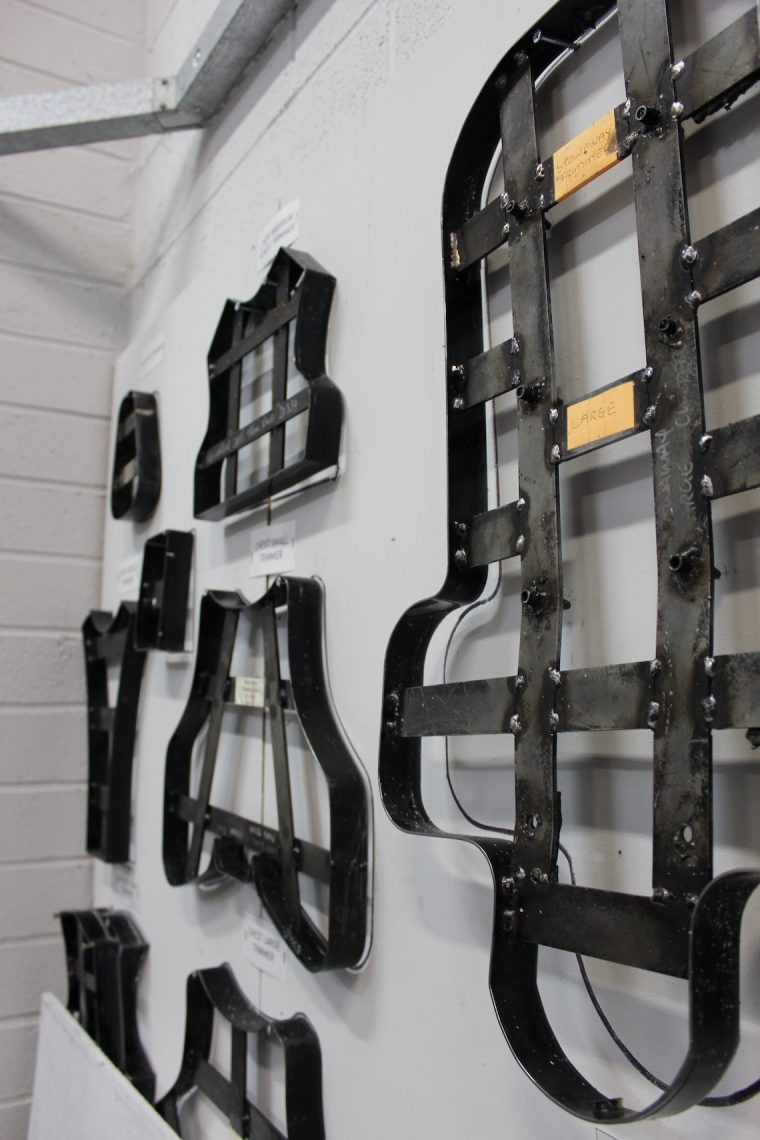 "At that point, we went from having no business to having so much business that we couldn't handle it. We overtraded and ran out of money and then eventually got bought by a Scottish company who, at the time, were the distributors of Nolan helmets, so we got moved up to Scotland. Two years later, that company was bought out. That was in 1991, and they said that they didn't want to do what Pro-Tek was doing, so I bought the business back."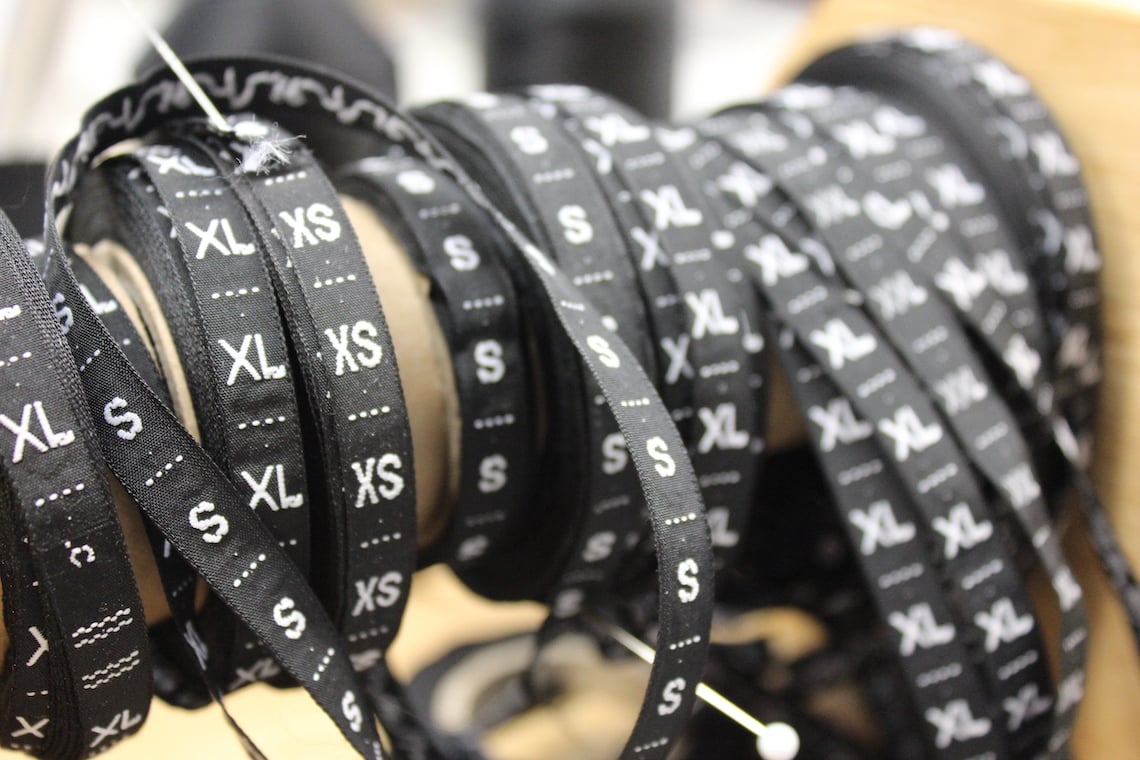 Having taken ownership of Pro-Tek for the second time it was time to look towards the future, and this required some serious thinking about the direction of the business. "When I bought the business in 1992 we decided to rebrand, and that's when we introduced the name, Knox. The market was depressed so it was about growing the brand again. We wanted something new, something fresh, at a time when bike sales in the UK were as low as 38,000.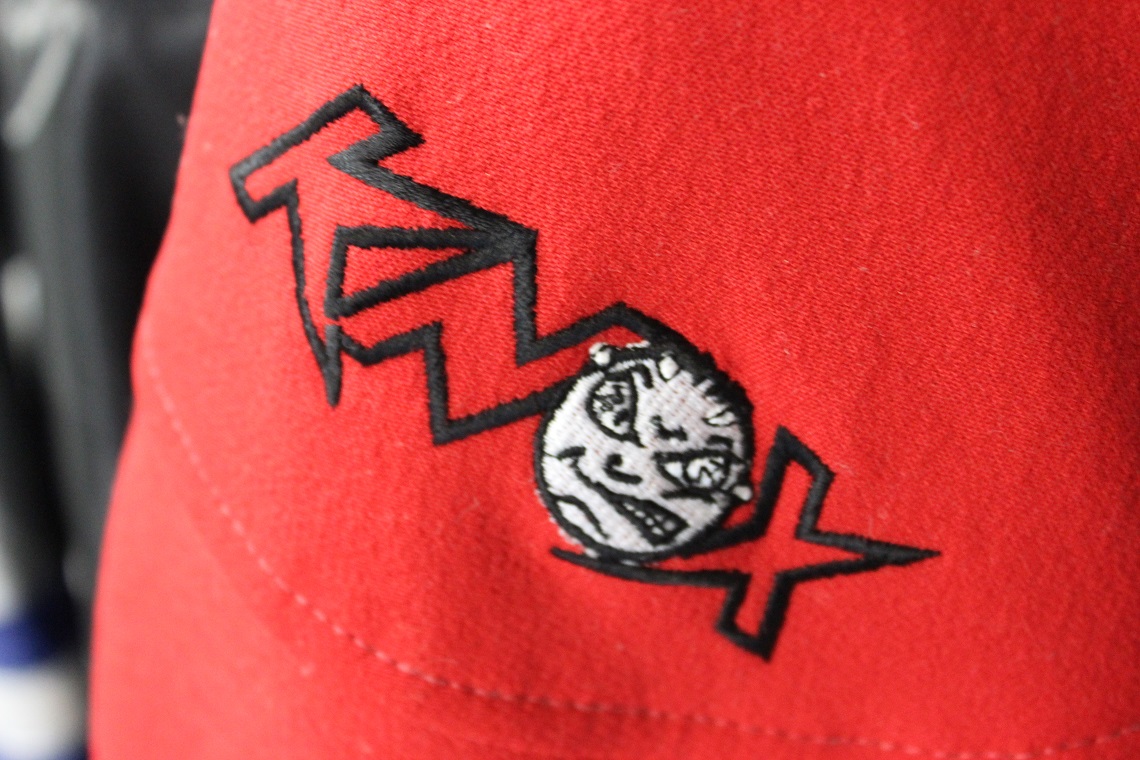 Our second opportunity came when the CE regulations came in, which was in '95. We knew way before they came to fruition that there was an opportunity to establish Knox in the market, and so we became the first brand to have armour that was CE-approved. For two years we had a good market lead and went from three employees to 45 in two months, and that's when Knox really came into its own."
On Innovation
"There's always innovation, it's in the lifeblood of the company," Geoff explains to me as I ask about Knox's manufacturing philosophy. "But it's not easy. You have to find something that no one else has done. We did it with our modular clothing range in the late '90s and a load of our customers said 'you can't do this.
Do you want to make protection or jackets? If you want to make jackets then we won't buy protection from you'. So we said 'OK' and backed off. Was it the right decision? I don't know, 17 years later and we're back to making jackets again!
"In '97 we made the first armoured shirt, which now forms the foundation of our Studio Collection range, and in 2004/5 we really wanted something to innovate that wouldn't compete with our main customers so we developed the Knox Scaphoid Protection System.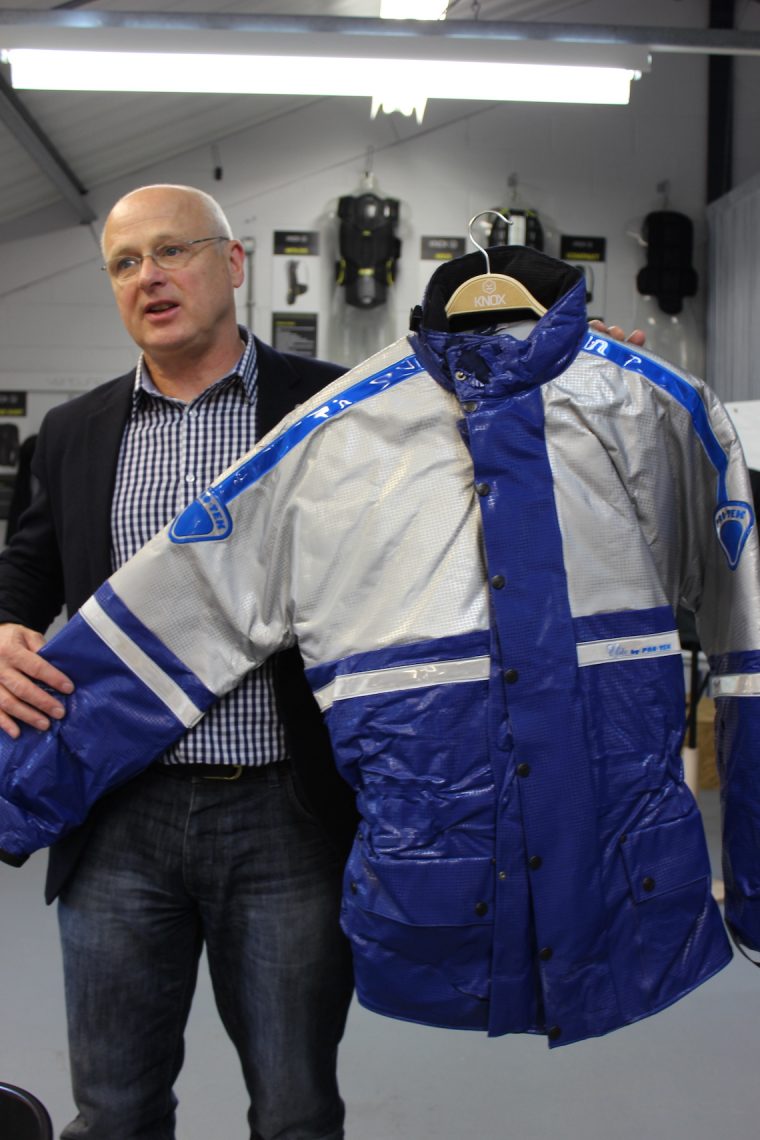 A lot of brands tried to copy what we were doing, so we'd go to these companies and they'd tell us we couldn't patent it because it was too simple, but that's why our patents work, some of them might be simple, but they're innovative, and they're new."
And this experience of dealing with copycat brands had shaped the way Knox does business with other innovators. "We respect patents," Geoff says as he shows me the unique ratchet tightening system on the Knox Handroid glove. "We found this system on ski boots, so we approached the manufacturer and said we wanted to use it on our gloves. They said that we were mad! We kept on at them and eventually we got together and made the product. We've got our own patents and it costs us a fortune to have them and try and defend them, so if someone has a patent, it's better to work with them."
Challenging the norm and pushing new ideas hasn't always been easy though. "We went to a big customer of ours at the time to show them our scaphoid protection system, and they refused it on the grounds that one of their riders put the glove on in the garage and said he didn't like it!"
What's next for Knox?
"We have a young, very talented team at Knox now with fresh ideas. They embrace all of our heritage and experience and together we are focused on taking the brand to another level. Instead of being just an armour brand, we're morphing into a true protection brand, for the whole body, not just the back," explains Geoff. "You want a system? We've got a system for you.
That gives us a lot of focus for the future. When we started doing our clothing two years ago we decided that the last thing we wanted to be was a 'me-as well brand'. We have a famous saying 'look where everyone else is looking, and then go the opposite direction', and that's how we innovate.
"The direction of bikes and clothing seems poles apart, and what people are being offered by bike manufacturers and clothing manufacturers, they just don't match. We want to create something that gives the user a much more rounded approach to their motorcycle kit.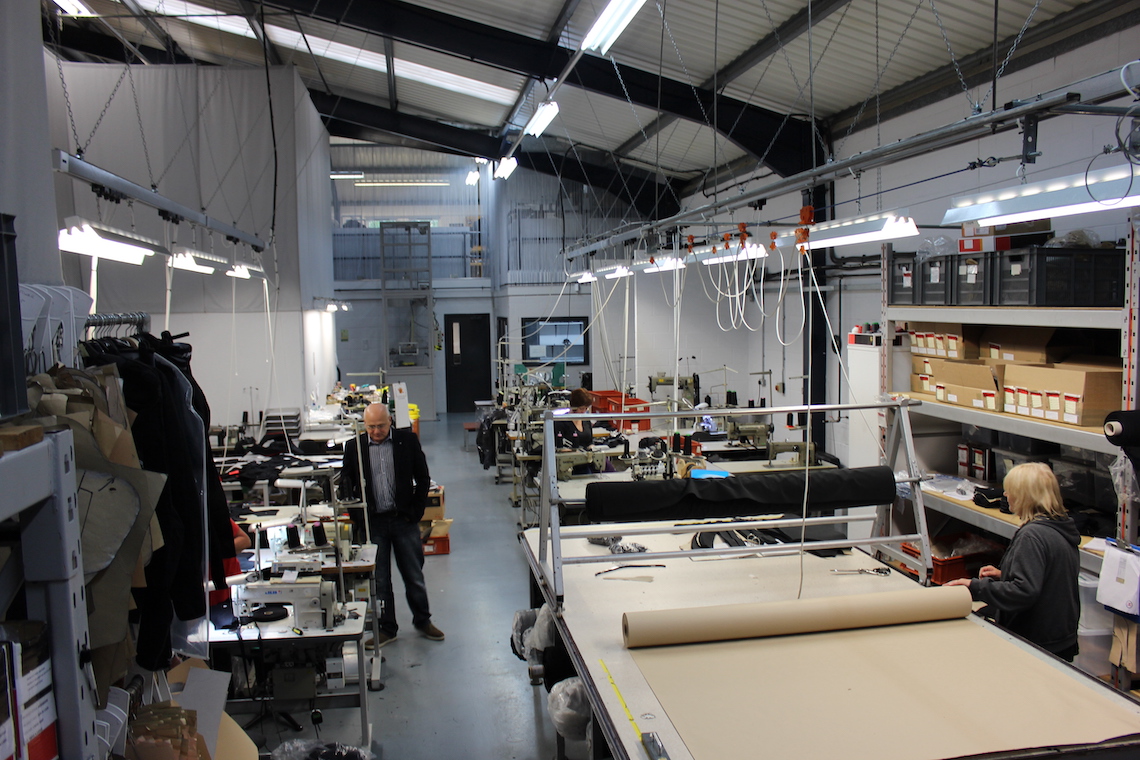 "We know it's got legs," Geoff tells me, thinking about Knox's Studio Collection clothing. "It's gone into dealers, it's sold out in dealers, so now we're moving on to stage two. Widening the range and completing the look. We're developing something different, so it will be good! We're already massively into the development phase and all of the products will be launched at the NEC. Some will be predictable, but some will raise a few eyebrows, but that's what we do! We don't want to follow the crowd."
My visit to Knox came to an end as Geoff showed me around the company's factory where roughly 80% of the brand's lines are manufactured. Stacks and stacks of gloves line the shelves and before I leave I'm shown how Knox armour is tested to ensure that it provides the wearer with enough protection.
It's clear to see that the one thing Geoff cares about when it comes to the direction of the motorcycle clothing and protection industry is innovation. Bringing new ideas to the table, continuing to further the safety of the equipment that us riders use and wear on a daily basis, and it's great to see. The industry needs people like Geoff, and the fact that it's all done here, in the UK, adds the icing to the cake.