PEACE OF MIND PART 3: the learning curve
In the third of his series on preparation, Sam Manicom looks at research, route plotting and the all-important backup plan
Before I set off to ride the length of Africa, some unenlightened bloke said, "I don't know why you're bothering, it's all been done before." 'Has it?' I thought. No way! Every trip is going to be different from the next person's. The weather will be different, and the people you meet; the roads you happen to find yourself on will have different conditions from one week to the next and the political situations may have changed considerably. Whether you manage to hang on through a dodgy patch on the road will depend on how much luck you have in comparison to the next guy, and of course, how much experience you have in comparison, too. Catch my drift? No matter how many adventurers have preceded you, your adventure will be wonderfully unique and for sure, you'll be on an exhilarating learning curve.
Get Started: Travel insurance companies
www.mrlinsurance.co.uk | www.advantage.goldcover.net | www.ihi.com | www.endsleigh.co.uk | www.hctravel.com
Get Started: Money
Dollars and Euros are accepted in most places – many now prefer Euros
Travellers' cheques are worth having to flash at border officials; they're proof-of-worth but can't be 'gifted' too greedy guards
Avoid using debit cards – most will charge you approximately three percent, same with most credit cards. See what the score is with yours
Some credit cards work well – try Halifax Clarity, Post Office, Saga Platinum (over 50s), Santander Zero. At the time of writing these claim to be load-free worldwide so you get perfect exchange rates, vastly undercutting bureaux de change. Yet you must pass a credit check and should always fully repay to minimise interest
For transferring money abroad check out Travelex. Currently it charges just 99p to transfer between £25 and £2,500 to any of their worldwide network of offices. They will do this in five days but if you need your loot within two days, it charges a huge £7!
Take copies of your credit cards. Leave one set of copies at home with someone you trust and carry another set with you.
Get Started: Basic paperwork
Passport
Driving licence
International driving licence
Bike registration docs
Carnet
Inoculations certificates
Travel insurance
Don't forget to take photo copies of them all. You can also scan your documents and save them on your email account. There are plenty of internet cafes around for downloading purposes. The only down side is that downloading them can be slow and expensive.
Get Started: Health requirements
Check out www.fitfortravel.nhs.uk or www.thehtd.org/Travelclinic.aspx . If in doubt, book an appointment for a physical with your GP
You may well need the following jabs: Tetanus, Diptheria, Polio, Typhoid, Hep A, Hep B, which should all be free; Yellow Fever can only be administered by a registered centre and must be paid for, see www.nhs.uk for your nearest centre. Rabies is also a paid-for vaccination. You might also consider Influenza, MMR, Meningitis and TB, which your GP will advise you on
Some inoculations are a series of jabs – check out how long you need for the course. Sometimes it can be a three-month period
Anti-malarials – these aren't free either. Check with your NHS advisor which kind are appropriate for the countries you're going to
Know your blood group and carry a note of that in a place where it can be easily found if the worst happens
Do carry a first aid kit (though don't go overboard!) and include gloves. Don't treat a stranger without using them
If you get into trouble, find an expat to ask for the location of a good hospital or contact the embassy to find out which facility its staff would use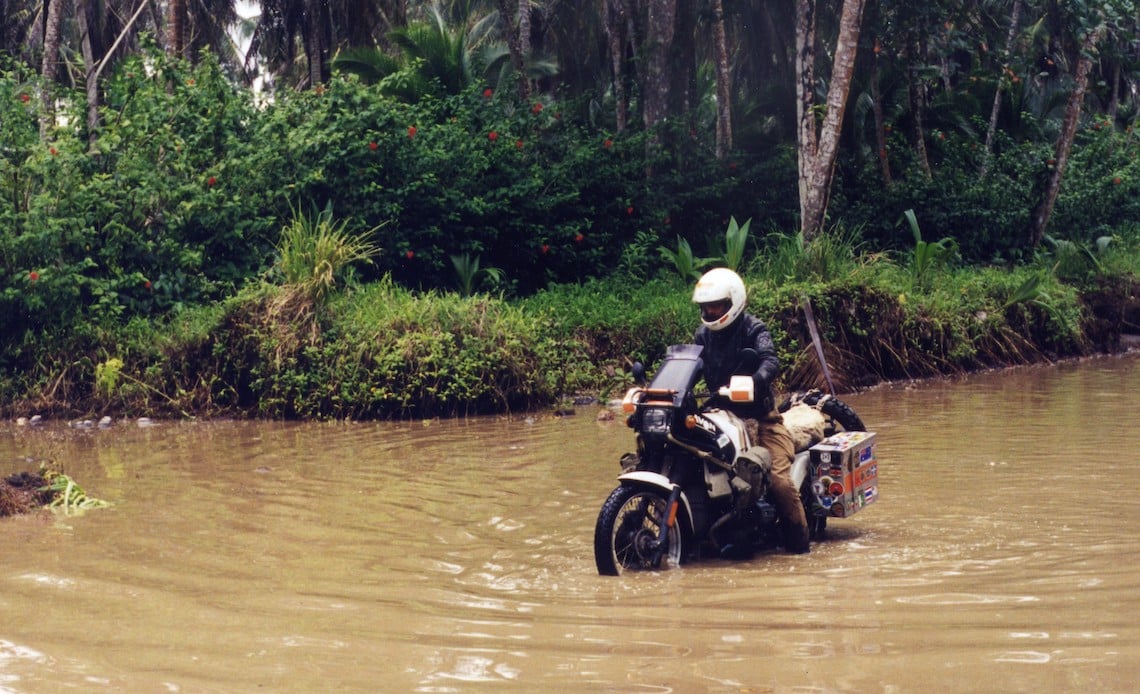 Get Started: Passports
Long trip? Ideally set off with a new one with plenty of blank pages – preferably a 48-page version rather than the standard 32-pager – and at least six months' validity
Do check out the new regs for your passport photos
If you need a new passport allow at least three to six weeks for your application to be processed
Keep photocopies of your old passport, including any visas that ought to carry over. For the latter, make sure your old passport is returned to you
Stolen? Report directly to the local police as soon as you possibly can and obtain an incident report, then report to the UK Embassy or Consulate asap with your police report. You ought to be given a temporary travel document until a replacement passport can be arranged
If the loss is going to mean breaching the duration of your visa, report to the local immigration service, with the police report (copy not original) and your documents from the British Embassy. Keep a copy of that just in case
It's also worth taking at least one other form of photo ID with you if you can
See www.fco.gov.uk for more info on this or contact the passport office on 0800 056 6654
Best make plans
It's not all down to luck though, is it? Planning plays a huge part in the success of your trip. I know of people who've deliberately set off with almost no local knowledge at all. One guy told me he'd refused to learn anything about the countries he was travelling so that he didn't have any 'preconceived ideas'. Sorry mate, but I think you're wrong…
The risk of travelling this way is broad. A high level of ignorance can drop you right in it. To begin with, you risk treading your big fat biker boots over local customs. There's also a danger that you'll ride past things that are quite spectacular, without even knowing they're there. I'm not an advocate of planning everything down to a daily route either though, except in really unusual circumstances; this also has its risks. Over planning can cause your travel style to become so rigid that you miss out on one of the main joys of overlanding: seizing unexpected opportunities!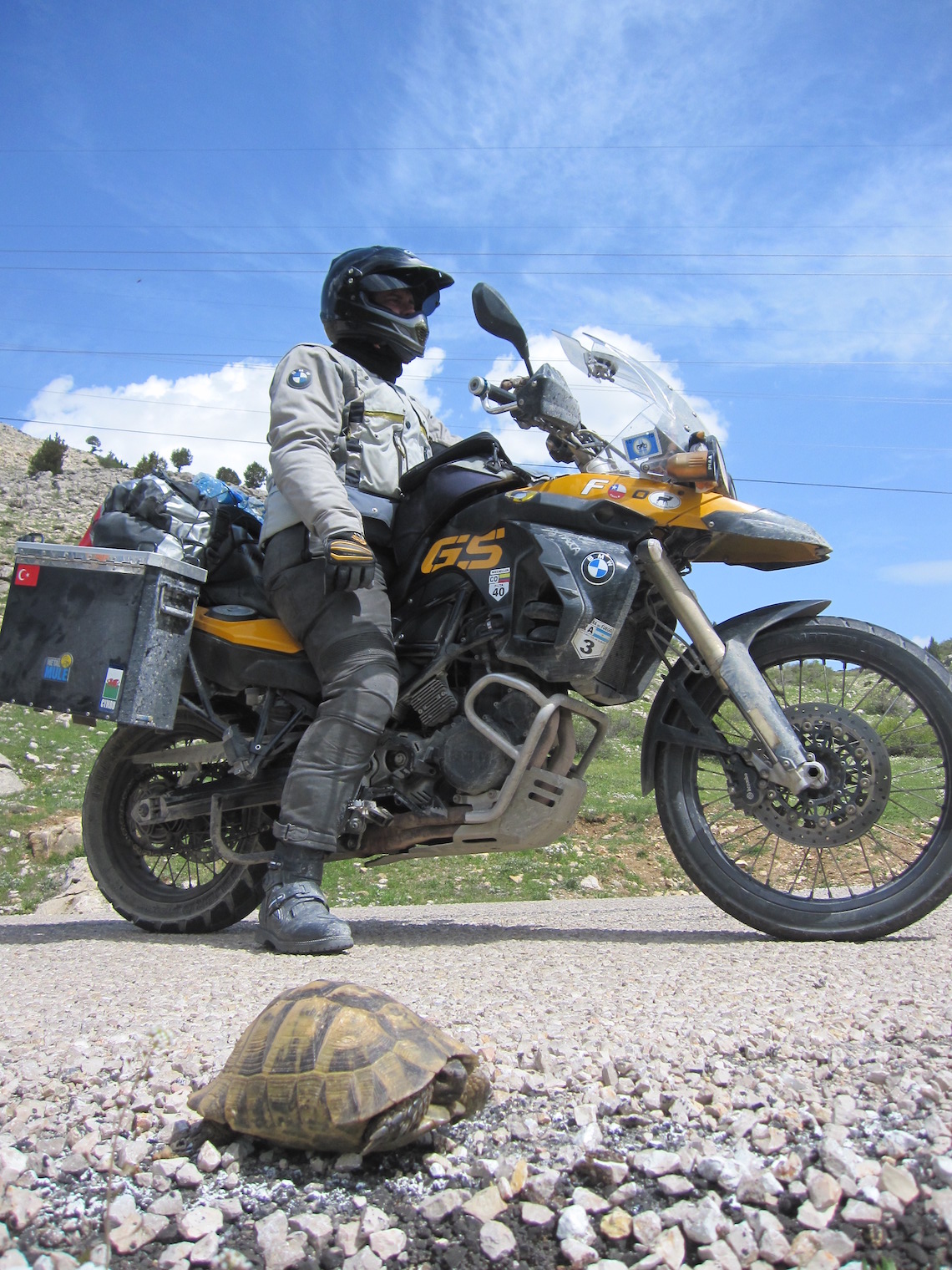 So perhaps the way to do it, as with so many things in life, is to make a plan, learn what you really need to know, and then make up the rest as you go along. The key factors you need to establish are: your budget; weather patterns; where to get your visas from and how long they last. Then find out about the countries themselves. And by that I mean check out the sights to be seen, and learn a bit about the cultures, the history and the politics. Does that sound like a drag? I hope not. Planning is so often a case of forewarned is forearmed.
Shipping forecasts
It's also helpful to do some homework on transporting your bike. Start the ball rolling from home and you'll save shed loads of time, hassle and money along the way.
Over the eight years I was on the road I used a ferry from Europe down to Africa, shipped myself and the bike on a container vessel from Africa to Australia, and had to container it from Singapore to Madras (Chennai). This turned into a nightmare of bureaucracy but also a fantastic opportunity to see a part of India that I'd otherwise have missed.
Birgit and I also managed to snag passage on a luxury cruise liner. We paid $1,000 (£620) to be on the liner from South Africa to Argentina and the bikes went on the manifest as hand luggage, which cost far less than shipping them and flying ourselves across.
Shipping isn't so easy nowadays, especially if you want to get on the boat with your bike. There are a few shipping companies that welcome the likes of overlanders. The Grimaldi Line (www.grimaldi.co.uk) is an excellent way to get from Europe to South America with your bike. And the Mediterranean Shipping Corporation (MSC) (www.mscgva.ch) is a good bet for other parts of the world.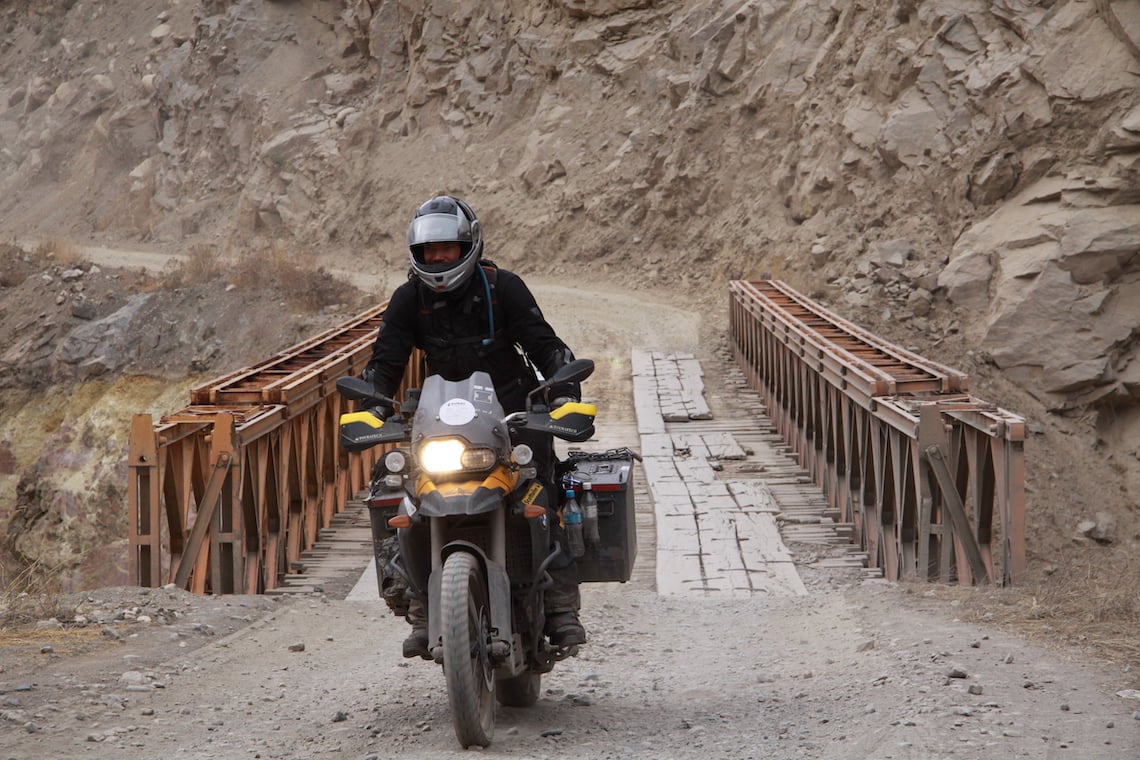 Current affairs
Politics can really get in the way of a long trip. You only have to look at what's happening in many parts of Africa at this time, or Pakistan, or Iran, or the US… It's luck of the draw. You can happily set off, knowing your route and the countries you want to explore, only to have something blow up in your face. On a bike, you can ride pretty rapidly out of a dodgy situation, but my tip here is to try to always have an alternative route in mind.
For Brits, the Foreign Office is an excellent way to find out what the score is in the countries you're planning to head through. The FO is usually very clear on its website, but remember that its purpose is to protect you so its advice will err very much on the side of caution. Bear in mind, though, that if the FO says, "Don't go to such-and-such country," your travel insurance will almost certainly be void for the time you're there.
It's also worth finding out where the British Embassies are in the countries you're planning to ride though – you never know when you might need them.
If you're heading for dodgier countries or well off the beaten track, it's a good idea to touch base with the embassy as you go through and make it aware of your plans; if you do go on the missing list then there's a good chance of hunting you out.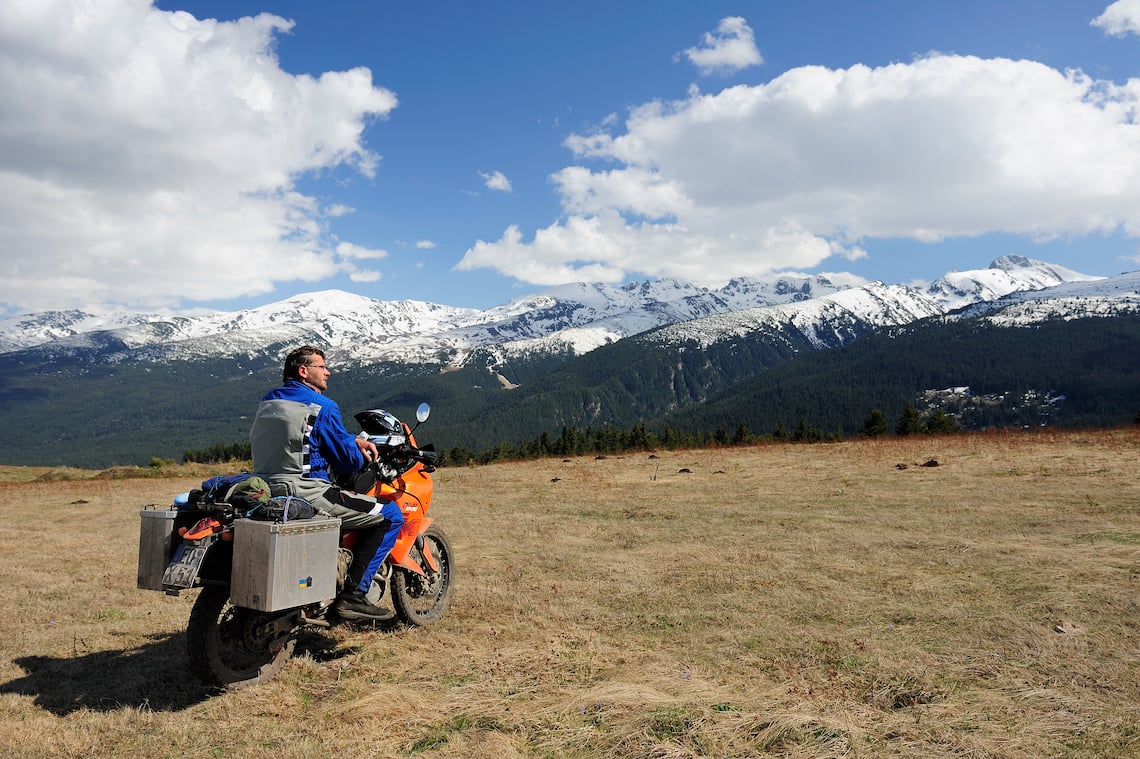 Visa Vis
Some countries will give you a visa that starts its validity the moment it's issued to you, but thankfully, many visas start from the moment you cross into a country. It's likely your passport will be scrutinised before the visa's issued, to make sure it has at least six months' validity left, so ensure you have plenty of time left on your passport and free pages for souvenir rubber stamps.
Some countries, like Iran, will only give you a transit visa. Look out for those and plan accordingly. Iran isn't the easiest country to get a visa for anyway. It took me three months of chasing back and forth across Delhi and then on into Pakistan before I got mine, which gave me just five days to clear the country. I managed to extend my Iranian visa once inside Iran, but don't bank on success.
In some cases, as with Iranian visas, it's easier to get one when you apply in your home country. It also pays to have the visa for the next country already lined up, too. Immigration officials seem far happier knowing they won't be lumbered with you stuck inside their borders.
Map Work
Perhaps I'm just old fashioned but I do like the buzz of spreading a map out. For me, it's the first stage of beginning to learn about a country. To help with your route planning, you'll need to hunt out the best maps you can find. Stanford's in London is an excellent place to do this. I recommend going into the shop itself where you can compare the different options. A map also helps me to work out how long I'm likely to want to be in a country. Not only that, it can be a fascinating history lesson. The influences of cultures and those once in power are there before you in the names and locations of the towns and cities.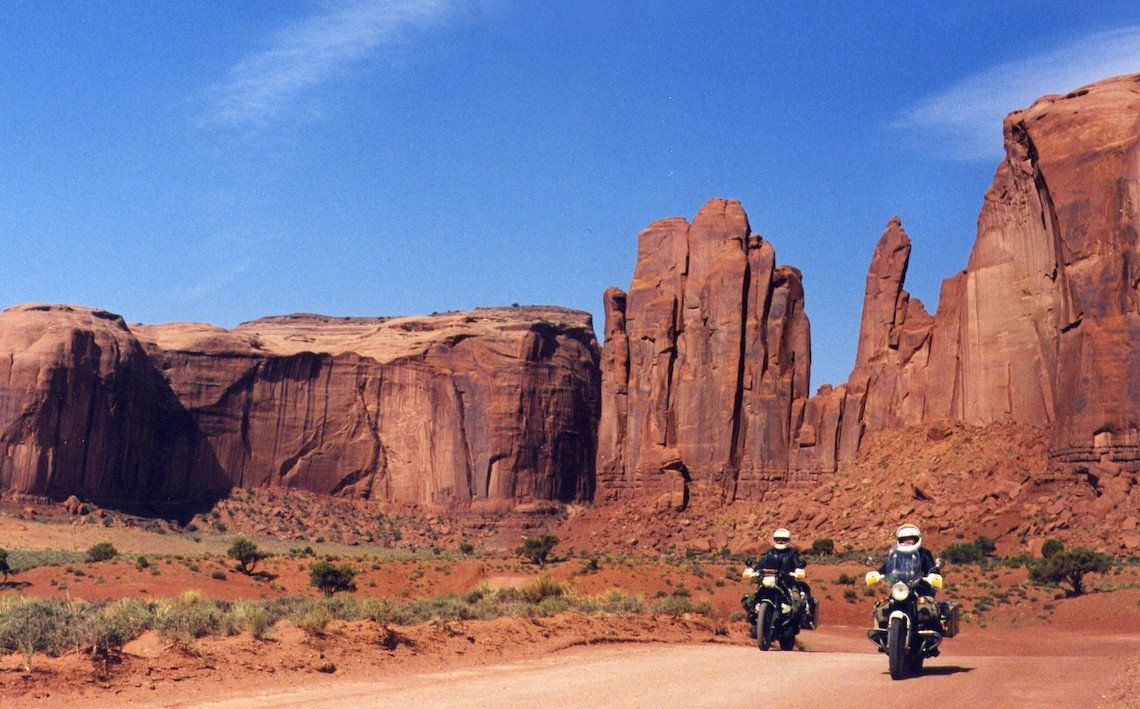 Talk is cheap
You'll find it really useful to have a Skype account so you can make cheap calls, especially if they're likely to be long problem-solving ones. Before you set off, build up your Skype contact list and include embassies, banks, credit card companies, insurance companies, shipping companies, etc. Skype will only work where there's a high speed internet facility so you may end up having to head for bigger cities to sort problems this way, but it's a useful backup plan.
When asked for papers, I'd advise showing copies of most of them, rather than the original, unless you're at a major boarder crossing. I learnt this approach the hard way after handing over my original International driving licence to a traffic cop in Thailand and having to pay a 'fine' to get it back.
The kit list
Any bike will do so long as it's in excellent condition or you're an excellent make-and-mend mechanic. You really don't need much kit either. A good sleeping bag, a great tent, a very comfortable sleeping mat and a petrol cooker will keep you well rested and well nourished; they're the keys to travelling happily.
I'd suggest taking the bare minimum of clothes, too – you can always buy extra pants along the way.
Take good advice on the spare parts you'll need and if you haven't got 'it' when you get into trouble, use FedEx or DHL. Simple. If you send the courier company a copy of your carnet page for the country you're in, you can usually get away without paying duty on your spares: the bike is a temporary import, so your spares can be, too.
Buy the book
Guidebooks can help you with your planning, of course, but I'm saying this with caution. The risk with guidebooks is that you can easily end up on the Gringo Trail, so guided are you by them.
Some of the cheapest and most interesting places to stay aren't in the books; often, they're cheap, because they aren't in the books. If you don't want to be surrounded by holiday makers, follow the travel guides to the budget area of the town and then hunt out lodgings yourself from there.
A reality is that from time to time you'll probably crave the company of others who may speak your language. It's also possible that an endless diet of rice, for example, might start to get boring. Guidebooks are useful for finding places where you can sit down to eat something more familiar for a change.
One advantage of getting on the Gringo Trail for a while is that you're more likely to meet other ABRs. There are crossroads on overlanding routes such as Bangkok, Nairobi, Delhi and Panama City where you'll be able to sit down for some great info-swapping sessions with other bikers – far better than a guidebook!
Organised chaos
How on earth do you stay on top of all the things you have to do before setting off? I suggest brainstorming all the things you already know you need to do, then adding to that list as you come across each new task. You're on a constant learning curve and I for one find it incredibly satisfying seeing all the things I've accomplished slowly accumulate before the off. It'll also help your countdown to hitting the road. Make sure you set yourself a definite target date to depart, too. It's highly unlikely that you'll learn everything you need to know before you leave, but it's something that too many people use as an excuse for putting off the big day.
The only down side about writing this article is that my feet are now itching like mad! An overlanding adventure is so doable. So do it. I suggest that you'll never regret it. Keep an open mind; suck up all the information you can, and enjoy the subsequent adventures. We live in an amazing world and there's no better way to explore it than by motorcycle.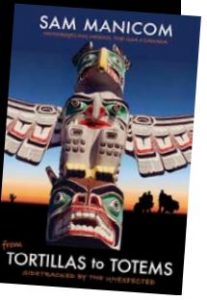 Sam Manicom travelled the world by motorcycle for eight years and 200,000 miles. He is the author of four adventure motorcycle travel books, all of which contain further hints and tips. Available directly from Sam (signed copies) at www.sam-manicom.com, from Stanfords, Waterstones, Amazon and all good travel bookshops. His books are now also available for download in e-book format from Amazon.