Peace Of Mind Lateral Thinking Part 2
In the second of his series on preparation, Sam Manicom looks at the practicalities of fleeing civilisation for six months, like what to tell your boss, bank manager, and how to look after your home while biking abroad
Once you have the peace of mind of knowing that all is well with your family, you can start to take your half-thought-out ideas and turn them into solid plans. You'll have a multitude of things to do before you can get on the road, and for me, the fun of getting such things together is half the buzz of leaving on a long adventure. It's a case of building your trip on rock rather than sand – unless you're a desert fanatic when you'll want both! The key is lateral thinking and the getting ready stage is your opportunity to hone this skill before you hit the road.
The talent to think laterally combined with the ability to compromise is the most successful foundation for any trip. You could say that it's the ability to use your imagination. If you can dream, and as a potential overlander you know you can do that, then you're already using your imagination. The dictionary defines 'imagination' as 1) Mental faculty of forming images or concepts of objects or situations not existent or not directly experienced. 2) Mental creativity or resourcefulness.
So, assuming that you've cleared a six month gap in your diary, and your familial responsibilities can be covered, in what ways should you exercise your mental creativity and resourcefulness in order to get your trip of the ground; what's the next step?
1,2,3… Go!
Let's start with these points: Your job; your house; your finances. A first glance, your job may seem like a pretty major stumbling block. Or is it? In these times, there are likely to be windows of opportunity available to you even if they're not immediately obvious. Many firms are struggling financially at the moment and asking your boss for an unpaid leave of absence may just be a desperately sought-after temporary financial solution for your company. You can also sweeten your request with some ideas about how your trip will have enhanced your skills by the time you return to work.
One way to highlight the work benefits of your trip might be to do some field research while travelling. If you're a steel worker, for example, try incorporating visits to en-route steel works into your journey. You might learn some new techniques, make new contacts and even pick up potential customers. If you're a mechanical engineer, or a nurse, or a teacher, or a train driver, or a road construction specialist or… I'll leave you to work out how this could happen for you.
It's also worthwhile having a plan in mind as to how your workload can be covered while you're away, too, before you approach your boss. If you present ideas rather than problems your request will be harder to decline.
The risk for overlanders is that it's too easy to hop from one country to the next without getting beneath the skin of the place. Aiming to enhance your job at home while travelling will open up amazing opportunities to really learn from the locals you meet, and being in the same business you'll already have something in common. Taking the time to get to know some of the people en-route will open your eyes to all sorts of unimaginable things and you'll often find that the people who actually live in the places you're visiting will volunteer to take you to wonderful spots that you'd never find in your Lonely Planet or Rough Guide. Spending some quality time with friendly locals will mean that you don't waste your entire trip talking to people who just want to hassle you, like touts, officials, and pushy vendors. Let's say, though, that your boss isn't open to unusual opportunities, and you haven't managed to enlighten him or her. Then you're handing in your notice, aren't you? The point about learning as much as you can while you travel carries even more weight then. You'll be out to impress a new employer or possibly even start a new career on your return.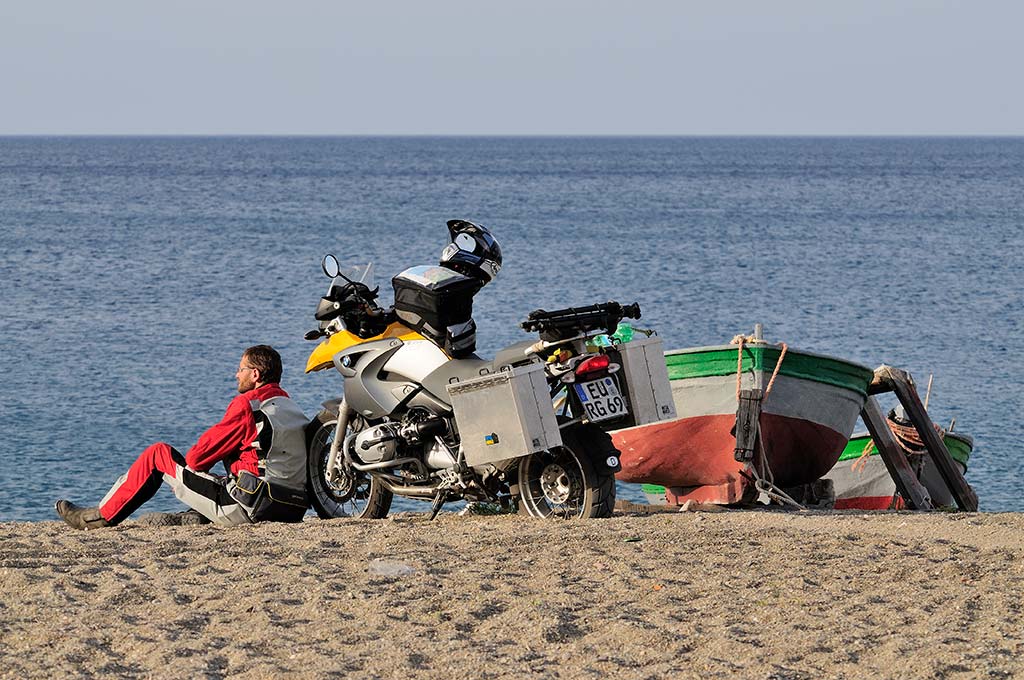 Homing Advice
Next up, what are you going to do about your house or flat? If you rent then it may be that your landlord would allow you to sublet to someone responsible for the six months you're away. That's a big-time bonus, of course, because if you're subletting to someone you know and trust then you've hardly anything to worry about. You'll have your home to come back to, and you won't have to pay to store your furniture or belongings anywhere. I looked into storage options before I set of on my trip. I was so glad that I hadn't elected to pay to put stuff into storage when my one-year trip turned into an eight-year voyage! Even for a shorter trip, it's expensive going. If you really have to store your stuff one solution might be to check out the ABR forum. There are loads of helpful folk online and you'll likely find a sympathetic fellow biker who has a corner of a barn/workshop/garage you could use, and maybe you could return the favour when you get back? Make sure you insure your stuff though; with the best will and care in the world, accidents do happen.
If you own your house and the whole family is hitting the road with you, then you have two choices really: Leave it standing empty with someone you trust watching over it (but be warned, many insurance companies won't cover your property if it's unoccupied) or pile everything you value into one room or your garage, lock it up securely and rent the rest of the place out. If you've no choice than to rent your house out, just accept that it'll be dinged and so will some of the furniture you leave out. At least this way you have a chance of covering the bulk of your mortgage or earning more on-the-road loot, and what's a bit of furniture in the grand scheme of things? You've had the big trip! To my mind there's no contest. I can replace anything that's been damaged, but I may never get another chance to do a trip. And hey, let's be positive. You may land yourself some great tenants. It happens more often than tall tales and horror programmes on the TV lead us to believe.
You do hear some really sad tales though. Some friends of mine hit the road having rented their house out to a couple who signed up for two years. The guy lost his job shortly after and the couple moved out without notice. Suddenly my friends found that they were on the road with the hefty unplanned expense of a mortgage eating into their travel money. Eventually new tenants were found, but they were far from ideal. For the next nine months my friends had the horrible job of chasing each rental payment – not easy when you're on the road, and what a major disruption to the freedom of their adventure! Then their tenant went off the radar. When friends at home when round to the house to see what the score was they found that the tenants had backed a van up to the house and had completely stripped it. They'd even taken curtain runners, door knobs, the boiler and radiators, plus the power points and switches of the walls. I guess that's about as bad as it can get.
When it comes to renting out your home to strangers, the best way to have peace of mind is to find a personally recommended agent, bite the bullet on their fees, make sure their responsibilities are 100 percent crystal clear in writing, and then hit the road. Oh, and make sure they have a penalty clause written in to their contract with you, too. If they stuff up, they pay to sort it out. You'll pay extra for that being in a contract, but travelling friends tell me it's worth it, especially if the agency has any small print which would otherwise get them off the hook.
What if your partner and kids are staying at home? Then of course you have the responsibility of making sure that there's enough loot in the kitty to cover the mortgage, insurances, and running repairs. Make sure you have an 'unexpected eventualities' budget laid aside for them too. That's real peace of mind for your family, and therefore, you too. Also, make sure that all of the things you have traditionally dealt with, as your part in the role of 50/50 partnership, are covered for the time you're away. Have you got a garden, for example, and if so, who usually looks after it? Finding someone to come in and help out with weeding and lawn mowing will mean less hassle for your partner and far less work to be done by the time you get back. If you're renting your house out, a gardener is definitely a worthwhile investment.
Bank on it
How are you going to handle your funds and your payments? The simple plan is to go and talk to your bank manager, so they know what you're up to. Make this a meeting that you and your partner both go to. That way you'll be cutting down on any potential misunderstandings and using twice the experience to get your arrangements as efficient as possible. Set as many outgoings as possible to run with standing orders and direct debits. Make sure that payments to your travel credit cards are covered by direct debit, too, or you'll start to bleed money unnecessarily when/if you miss payments. Make sure your partner is named in every financial set up possible, so they're able to sign and speak on your behalf if necessary.
While you're in the bank, get your manager to contact your credit card company, so that they know you're going to be making withdrawals from some 'interesting' places for the next six months. List the countries you're planning to travel through. It could be a disaster if your card company stops payments because all of a sudden banks in Nigeria, for example, are asking for payment, and make sure you have more than one credit card. Sometimes they do get stopped because a gremlin has escaped and taken up residence within your records.
As insurance against misunderstandings, write to your bank manager after the meeting to confirm everything that has been agreed and send it to him registered post. It's worth the extra pennies. Of course your partner needs a copy of that too. I suggest that it's a letter that's drawn up between you. You aren't going overboard here, just dotting an i or two and crossing the ts for extra peace of mind.
Talking of insurance, if you don't do this already, you should cover your cards with some sort of theft insurance. I use a company called Sentinel Gold (www.sentinelgold.co.uk), but there are plenty of other good firms around. They cover you if your cards get stolen and there's just one number to call to put stops on them and sort out replacements; vital when it can take an age to get an international line in some places.
While we're on the subject of plastic, check out which banks will let you use your debit card overseas without you paying a commission to do so. Nationwide used to be one of the few that did this for its customers, but they are now charging. I hear that Santander will do this at the moment, but you'll need to check this all out when your trip is in the final stages of prep.
When working out your budget, suss out what you reckon you'll need – and then double it! When you're actually on the road try to live within your first estimate but having that buffer zone will help to make you feel free and allow you to be more flexible with your plans.
I'm still an advocate of travelling with several sources of funds on you. Head of with dollars and euros in cash, and make sure you stash the funds in as many safe places around you and your bike as you can. Keep a few small notes in your everyday wallet. Traveller's cheques also have their value as they allow you to show stroppy border officials that you do have funds, and of course as they aren't cash, you couldn't possibly do the silver-across palm thing. As evidence of funds, they do back up your credit card too, and in a way they act as insurance. They are replaceable if stolen, and they can often be cashed in places that won't take a credit card payment. It's worth leaving photocopies of them with your partner or a good friend at home in case you do get robbed or lose them.
Still on the subject of loot, have a chat with a tax specialist. You may well be entitled to a tax refund if you're going to be out of the country for a significant period of time. There may also be other benefits a specialist can point out to you.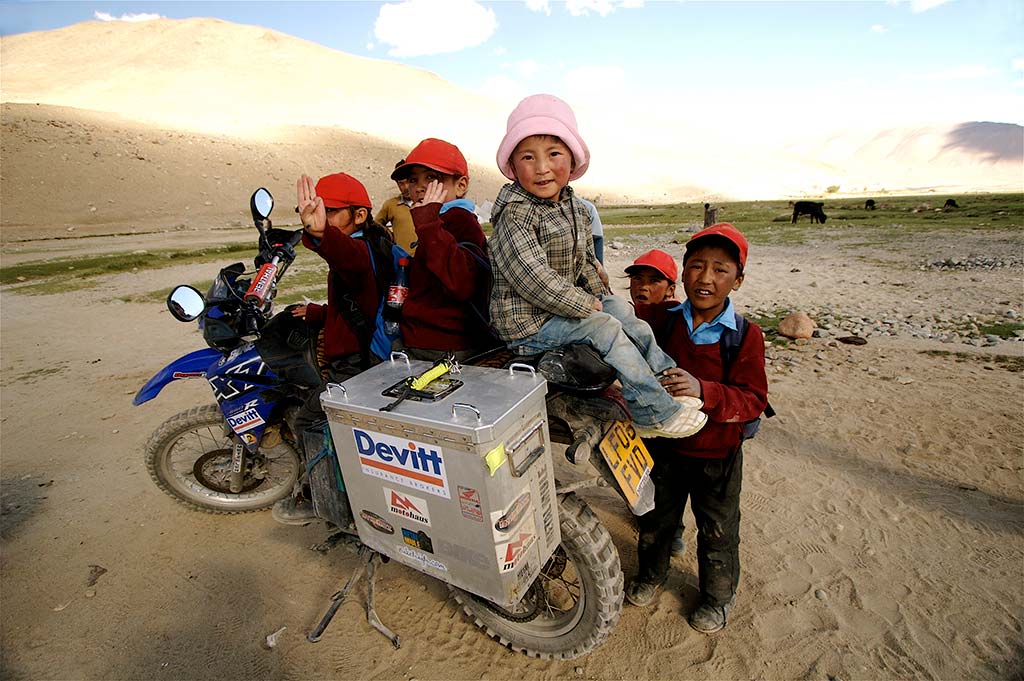 File safe plan
Finally, make a folder with all the necessary phone numbers and points of contact for every home operation and every on-the road plan you've laid out. Put the file in a safe place so your partner can find it in a hurry. We all know what a stress reliever it is when you have all the information you need to hand and will give you both that oh-so-valuable peace of mind.
If your partner is going with you, then it's well worth having a good friend or relative primed to keep an eye on your financial affairs, your property and so on, and leaving them a folder of household contacts and your on-the-road plan. Things do go pear shaped out there, and at home, so your nominated 'home body' can make life far easier for everyone.
My mother did this for me and she was brilliant about it. For someone who'd banned me from motorcycling when I was younger, she didn't even raise her eye brows when, with two weeks' experience on a bike, I told her that I'd be sitting at the edge of the Sahara in 10 weeks' time. She dealt with paying bills, replacement of my carnet (and got to know Paul Gowan at the RAC quite well) dealing with magazine editors and so on. She was fantastic, and I think she actually enjoyed being so involved. I know that having her finger on the pulse took some of her worries away – though she must have been concerned at how many times I ended up in hospital! I think she managed to develop a sixth sense after a while. After I hit the deck in Namibia, collecting 17 bone fractures, she said, "I knew something had happened but I knew you weren't dead, so I've not been worrying!"
One thing I need to mention is making a will. Just do it. If you're leaving family behind, make their lives easy in case the worst happens. Talk through what you want to be done with your body. Flown home or planted in whatever exotic land you snuffed it in? Make sure your travel insurance covers your body to be flown home, too. Without it, your partner or family will be in significant financial difficulty straight away. Repatriation without insurance cover can cost at least £20,000!
In the next issue we'll be looking at what preparation you really ought to do for the trip itself. This is the fun bit. It's been a bit of an emotional and financial roller coaster so far, hasn't it? We'll be looking at research, route planning, what to do about foreign politics, making your 'to do' list, bike shipping and so on; that's the part when it all starts to come together!
Financial affairs
Sam's top tips for monetary peace of mind on the road
The key point with loot is to spread it around so if you lose some or get mugged, then you aren't going to lose the lot
Don't get sloshed when overseas. This is when most tourists get robbed or lose their money. Overlanders should be very selective about where and when they elbow bend
Carry a walk-around wallet on a chain. In this keep a minimum amount of 'survival' money. Enough to buy a beer or two, your supermarket shopping etc. An old/can celled credit card is also very good to have in it for authenticity
Keep a record of any credit /debit card numbers you do take and register them all with an organisation such as Sentinel Gold
Put some cash in a plastic bag under the innersole of your boots
Put some in a hidden pocket in your bike jacket – a padded area is best
Sew a pocket into your day-to-day trousers in a place it won't show, and put some of your stash in that
Sew a long zip into your actual belt (any saddlery will do this neatly so its stays camouflaged) and roll loot up in there. Make sure you put it in plastic bags first as it's a sweat zone, of course
Hide some in your luggage
Hide some in your bike where it's really hard to get at, like up the main frame, inside the handle bars, taped under the battery in plastic bags and a leather sleeve. You could also look to see if you can make a discrete compartment within your saddle
Do carry some traveller's cheques. They can be replaced quickly if pinched and are good for flashing at borders as proof of wealth, but without inviting bribery requests. Quite often you'll have to pay a commission on traveller's cheques. I usually use Amex as then you can have important post sent to their offices around the world. The other way to do that is to have an Amex card
Make sure your travel insurance covers you for loss/theft of money and keep all foreign exchange receipts as evidence
And for added security…
Carry a sturdy padlock and a hasp. Many very cheap hotels in third world countries have no locks on doors but they don't mind you putting your own on – honestly! Don't forget some decent screws, too.
Ally boxes make great mini safes and are a brilliant deterrent for the casual thief. Some top boxes such as the Jesses (www.twowheeltrekkers.com) have integrated security hatches and secret compartments for stashing loot.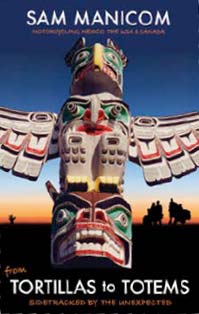 Sam Manicom travelled the world for eight years and 200,000 miles. He is the author of adventure motorcycle travel books, Into Africa, Under Asian Skies, Distant Suns and now his new book Tortillas toTotems. Available from www.sam-manicom.com and all good travel bookshops, Kindle reader e-book versions of all these titles are now available to buy online, too