Richard Jones and his wife Jenny take us on a tour of two islands      
New Zealand, Australia's rather more self-effacing neighbour, is an ideal place to escape the Northern European winter. Just as we in Britain are hunkering down in order to survive plunging temperatures, snow, gales, floods and Strictly Come Dancing over the Christmas period and beyond, New Zealand is summer-bound, basking in one of the world's most benign climates and wondering whether having three barbies in a week is overdoing it.
And if the weather isn't enough to make you green with envy, those Kiwis enjoy a stunning range of scenery, descriptions of which would have any writer reaching for his big book of superlatives, not to mention some of the world's best biking roads. And all in a landmass no larger than the UK. If it were possible to buy a decent curry in NZ the place would be nigh on perfect!
My wife Jenny is originally from New Zealand, so I have visited the country several times, but hadn't ridden a bike there since our honeymoon twenty four years ago. Back then we nursed a borrowed and ailing XJ650 around the South Island. Our kids are now at university so this trip would be the first without them in many years, and I was determined to get in some riding. Experience has taught us that a big adventure bike suits our needs very well; I love riding gravel roads and Jenny likes to be comfortable.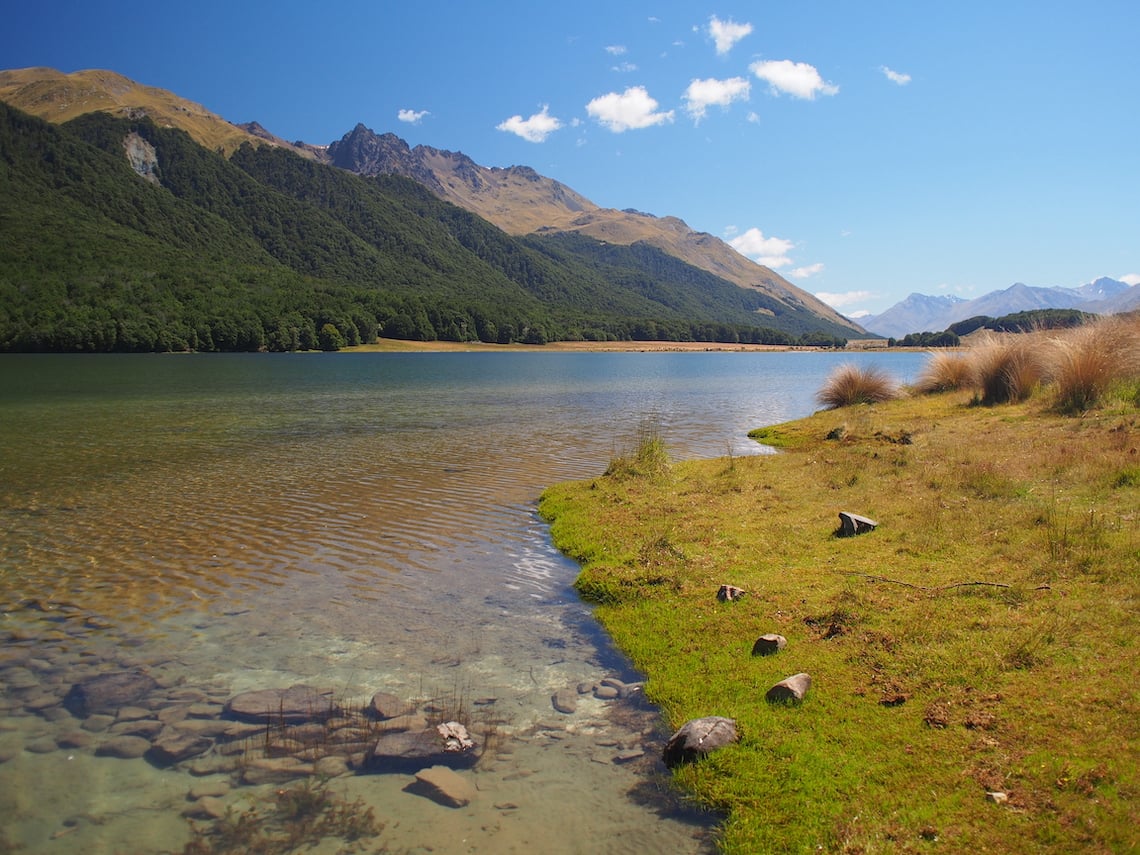 There are plenty of places to rent bikes in New Zealand, but as we have friends in Christchurch that seemed the obvious place to start. City Motorcycle Rentals were very helpful – you have to love a firm that sends you a link to a website listing 'adventure biking' routes and fits decent dual-sport tyres to some of their bikes. They provided a Yamaha XTZ1200, Super Ténéré which turned out to be every bit as comfortable and versatile as any GS I've ever ridden. We had a week and mapped out a route in the southern half of the South Island similar to our honeymoon ride, but in the opposite direction.
City Motorcycle Rentals had been forced to move out of Christchurch to Leithfield (a short drive north of the city) between me booking the bike and our arrival, as their premises downtown were condemned sometime after the 2011 earthquake. According to the very helpful Andrea who sorted the paperwork with me over coffee, their bikes were tossed around all over the place by the quake, ending up on their sides, apart from the Harley Davidsons, which all remained upright after the shaking had finished!
The centre of the city was severely damaged, but contractors are beavering away to rebuild, and if the visualisations of the plans are to believed it will be a very attractive place when it's finished. At the moment though, it looks a bit of a mess, and the sight of 185 white painted chairs where once a large office block stood was a sobering reminder that it wasn't only buildings that were lost.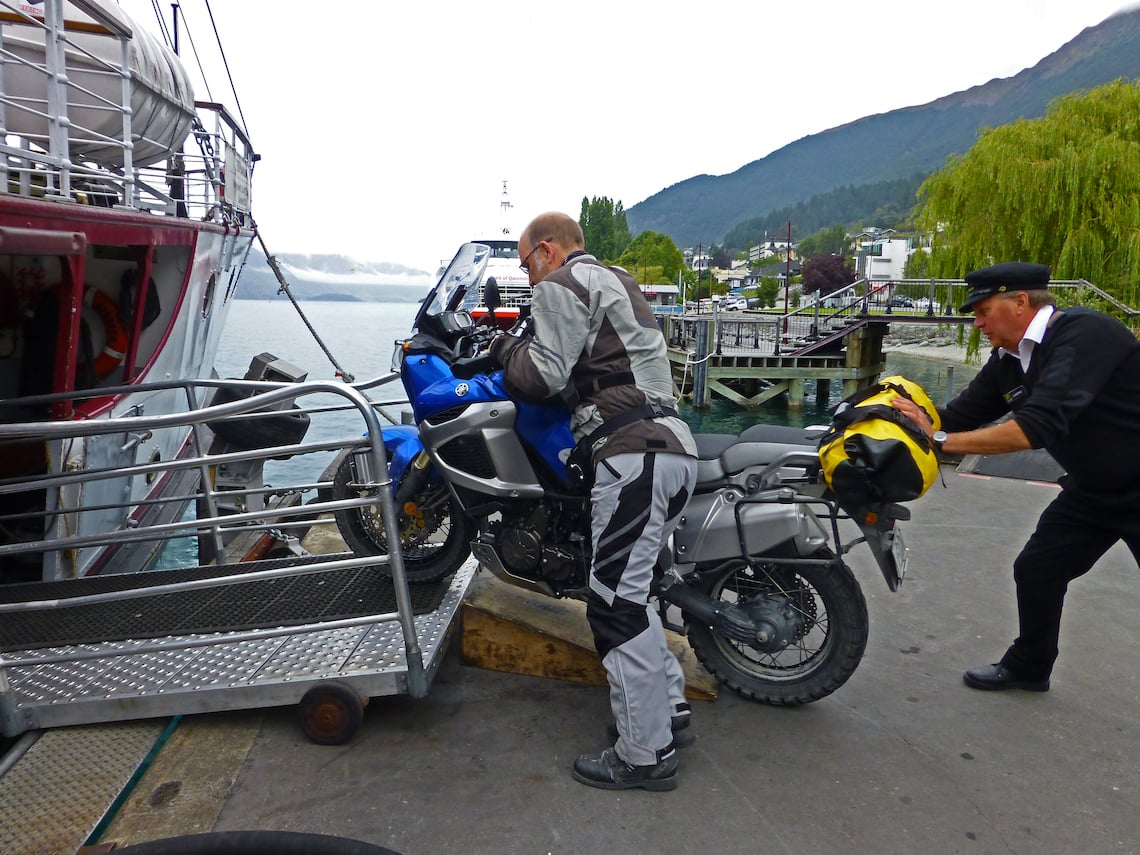 Leaving Leithfield, we headed west towards the famous Arthur's Pass. I was initially fairly unimpressed with the Super Ten as it felt a bit flaccid in the engine department (for a 1200), but a quick push of a button to set it into 'Sport' mode pepped things up no end, although you can't take too many liberties as the speed limits are pretty rigorously enforced. Better to relax and enjoy the scenery, and keep full power for those quick overtakes that make riding big bikes so much fun.
Climbing up towards Arthur's Pass I was a little surprised to find plenty of snow on the mountains, but of course they are a great deal higher than anything in the UK, with many peaks in this national park over six thousand feet. Down on the road the temperature was very pleasant and I was having a ball firing the big Yamaha out of the many twists and turns, making the most of the surprising levels of grip on offer from the chunky Heidenau K60 tyres.
Our goal for the day was Hokitika on the west coast, a small town on a strip of land notorious for its wet weather. It rains a lot on the west coast, up to eight metres a year in Fiordland further south, due to the very sharp rise of the Southern Alps from the sea. Last time we rode here parts of the road had flooded and the water was nearly up to the top of the crankcases. Happily, on this occasion, the clouds disappeared as we rolled west and sun shone on the snow-capped peaks and lush meadows as we crossed the spine of the island.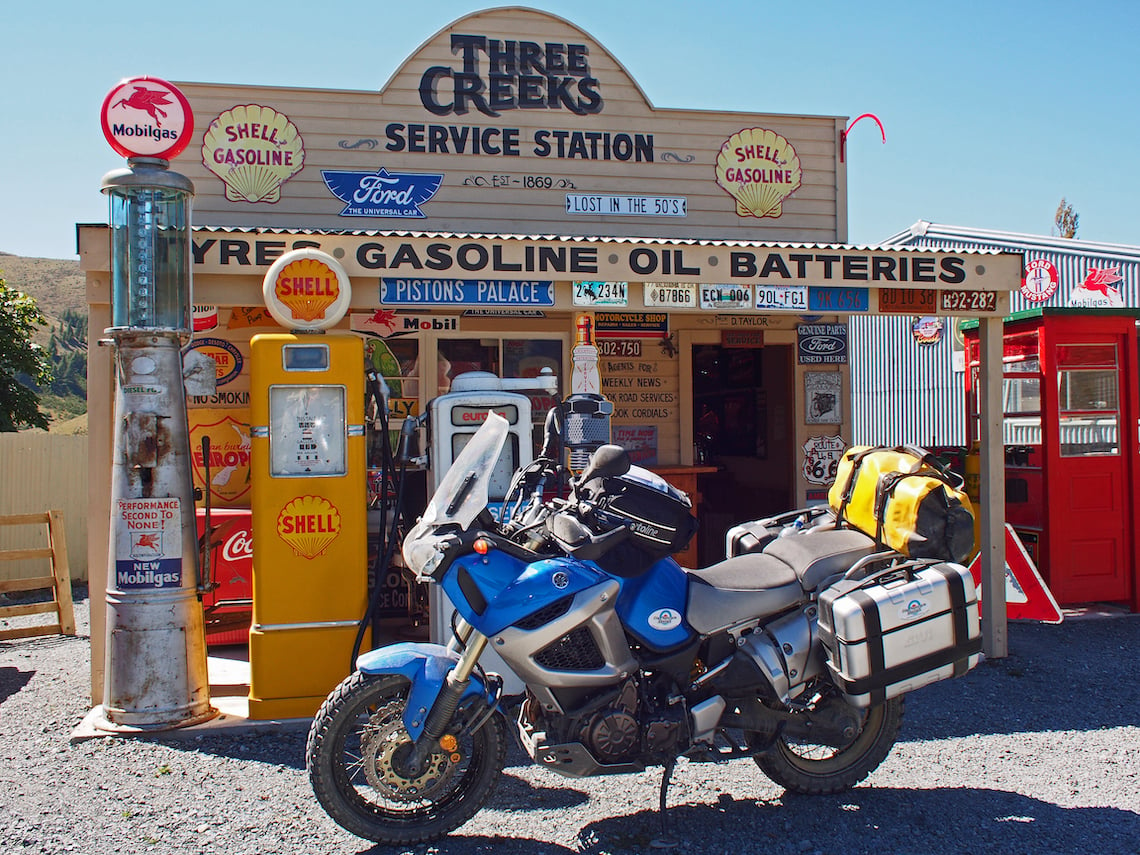 Our first taste of gravel was the Old Christchurch Road, which cuts across country from the main road a few miles out of Hokitika. Just before rejoining the main highway, tantalisingly close to our overnight accommodation and a cold beer, we came across a stationary goods train blocking the road. So much for short cuts. We chatted to an off-duty woman police officer who made a few calls to try to find out what was going on, but after 15 minutes and before an answer was forthcoming the train clanked off without so much as a hoot on its horn. Strange behaviour.
The west coast of New Zealand feels like a land apart. It's isolated by the Southern Alps from the rest of an already sparsely populated country, and has a climate that only a few hardy souls can tolerate. But when the clouds lift and the sun shines, the views are dazzling. After a pleasant night in Hokitika we rode south the next morning in weather that looked like it might clear up nicely. Our tyres hummed on the prime blacktop that was flanked by fields of rough grazing or lush, seemingly untouched native bush.
We crossed low bridges over wide rivers flowing onto wild black sand beaches strewn with large piles of driftwood. We passed small farms that must surely represent a hard way to make a buck, and through tiny hamlets and small settlements serving the farming community.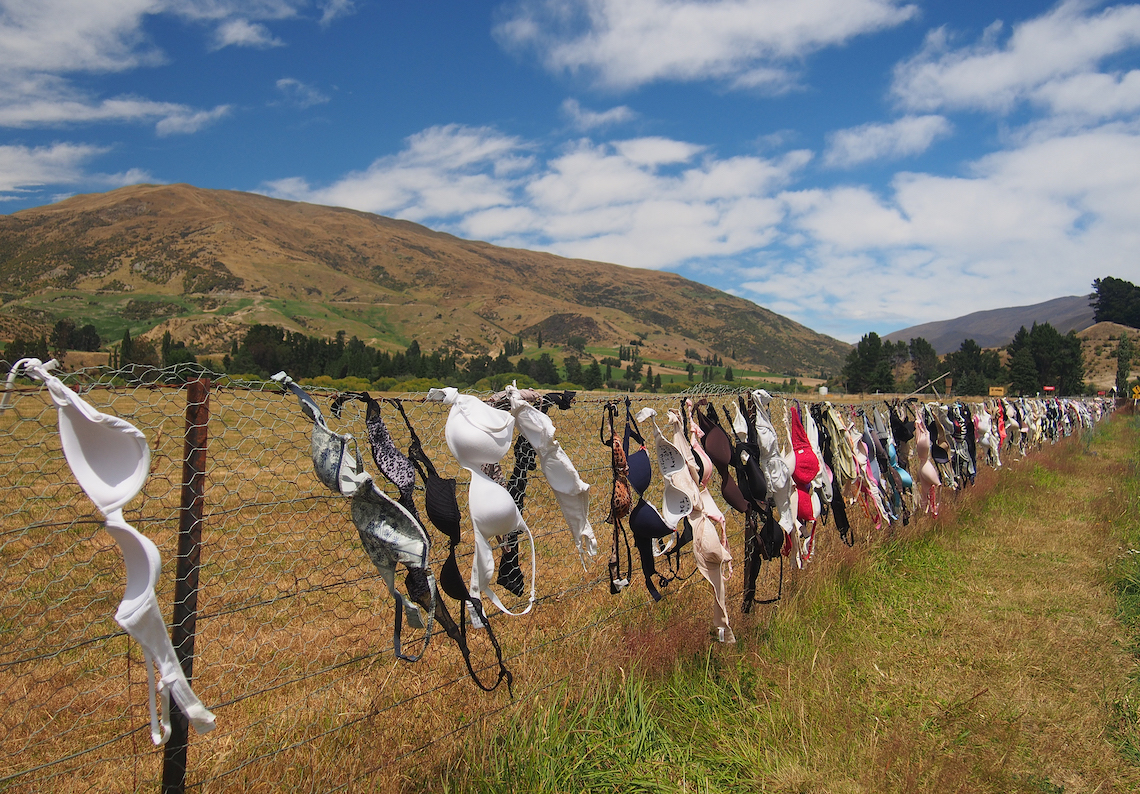 One such township was Hari Hari. Here we spotted a small building containing an old aeroplane. This turned out to be a replica of the biplane flown by Guy Menzies from Australia to New Zealand in 1931. Menzies was the first solo pilot to do so, at the ripe old age of twenty-one. After nearly twelve hours of flying he landed in a swamp near the village, upside down and well south of his planned route, but alive. He'd told his parents he was flying to Perth, Australia. Kids eh? He went on to serve in the Second World War, but sadly was shot down and killed over the Mediterranean in 1940.
The west coast has two glaciers that are easily accessible from the main road, Franz Josef and Fox. We elected to see Franz Josef, named after an Austrian emperor, as we had visited Fox Glacier, named after a mint, on our honeymoon.
It was a bit of a slog up to the viewing point in our boots, but the river of ice is impressive, even if, like many others, it is receding. Helicopters buzzed overhead carrying wealthier tourists directly onto the ice. Stopping for a coffee a little later we were served by a young lady who had returned to the west coast after living elsewhere for a number of years. She claimed to love the way it rained there 'like no other place'. I didn't check if she had webbed feet, but I bet she did.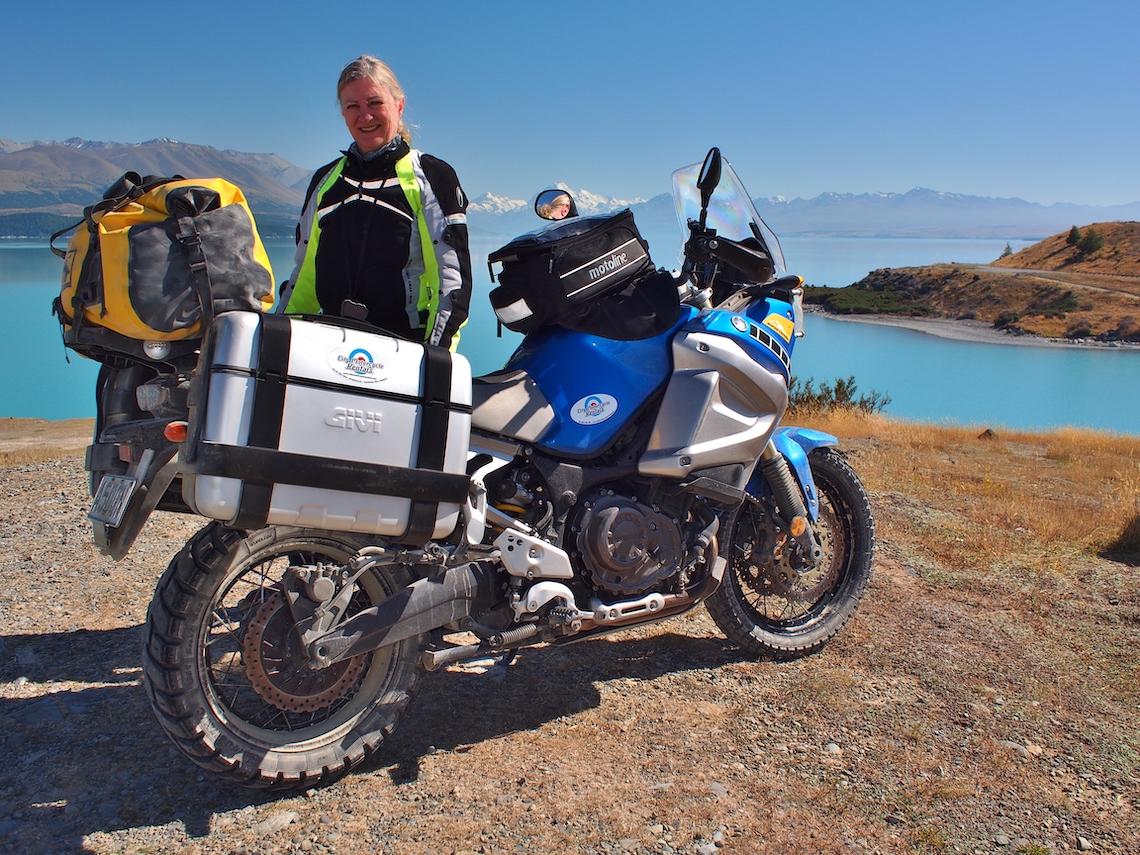 Arriving at our motel at Haast Beach I was thrilled to find that we had happened on a place that evoked those scenes in films where lonely windswept gas stations stand, signs creaking as they swing, tumbleweeds tumble and Harry Dean Stanton stands impassive looking into the middle distance as Ry Cooder noodles away in the background.
The rather eccentric receptionist at the motel, who I'm sure was wearing one of those celluloid visors, completed the picture. I wandered around with my camera trying to capture the scene in the evening sun. Later a walk along a vast and deserted beach followed by a packet noodle dinner completed a perfect day.
In common with many visitors to the South Island, we planned to stay a few nights in Queenstown. This little jewel on the shores of Lake Wakatipu under the aptly named Remarkables is South Island tourism central, offering any number of activities from the gentle to the hair-raising. This, however, wasn't the reason we wanted to be there. I'd read that it was possible to put bikes on the venerable steamer, the TSS Earnslaw, which operates on Lake Wakatipu, and be dropped at Walter Peak Sheep Station on the far side of the lake. From there you ride gravel back-country roads in a loop back to Queenstown. This seemed like it might be great fun, although putting the bike on the boat depended on the level of the lake on the day, which apparently can vary by several metres.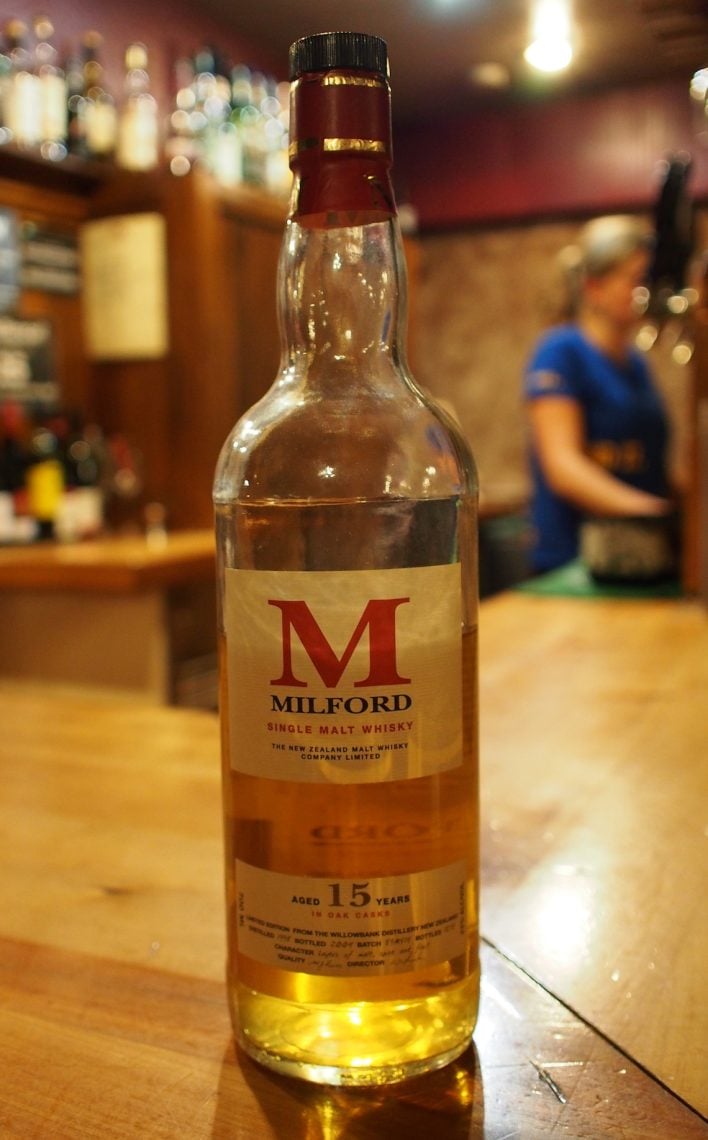 Bright and early the following day we were down on the wharf ready to load the bike on the TSS Earnslaw to ride the Von Road. The Earnslaw (TSS means Twin Screw Steamer) has been steaming up and down the lake since 1912 and really is a grand old lady, all varnished wood and polished brass. Now she carries tourists and supplies to Walter Peak Sheep Station, but in days gone by was a vital link to the communities scattered along the shores. Nearly scrapped in the late sixties, the Earnslaw is now one of the best known tourist attractions in Otago.
We were joined on the wharf by Jenny's brother-in-law Andrew and some of his friends on rented trail bikes, along with Dave, the owner of the bikes, who was acting as guide. Looking at the boat and where my bike was presumably going to be carried, I doubted we'd all get on. When it came time to push the Ténéré up the gangplank I was helped by the captain, who then told us to bypass the queue waiting to board and hop straight on. I have no idea why we got special treatment, perhaps he was a biker himself. Forty minutes of gentle steaming across the lake and we arrived at Walter Peak. The Earnslaw hooted on its horn and chuffed away as it has done for over a hundred years. We helmeted up and headed away from the lake in a cloud of dust.
The Von Road (named after the Von River) was a delight. The sun soon burnt the clouds away to reveal an empty but spectacular landscape of tussocked hills that had clearly seen some glaciers in their time. A bright yellow crop dusting plane appeared from nowhere before disappearing behind a ridge trailing a plume of fertiliser. The road was very pale, almost white in places and this made a dazzling contrast with the green of the hills and the by now clear blue sky.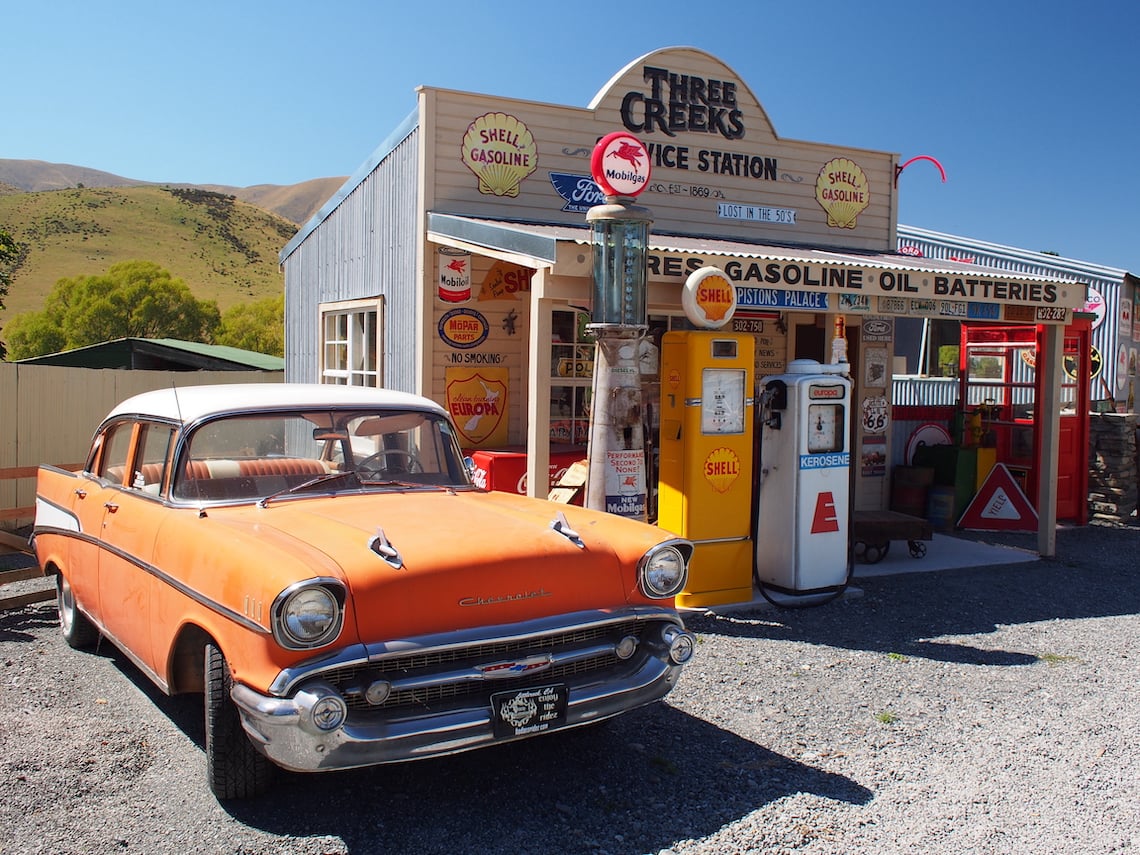 About 40kms along we diverted off the Von Road to take a look at the Mavora Lakes, the road suddenly dark and slick as the bush and forest closed in. We took a break at a rough camping ground run by the parks authority. You put your fee in a wooden box nailed to a post and take your rubbish home with you as you leave. Andrew jumped in the lake to cool off leaving a pair of underpants and, curiously, a copy of the Great Gatsby, by the edge of the water.
The Von Road rejoins the tarmac not far from a place called Mossburn, where we refuelled the small bikes and slurped large icecreams. Dave asked if we were going to tackle the Nevis Road, a higher and more difficult route apparently not suitable for cars. Did he think we could manage it on the Super Ténéré, bearing in mind it was a rental bike? 'Yep, sure, no worries!' came his reply.
The Nevis Road climbed to over 3,000 feet through a series of steep loosely surfaced switchbacks which had the traction control chuntering away on several occasions. We crossed a great many rocky streams as we went deeper into the remote and beautiful Otago backcountry. At one time this had been an important gold mining area and there is still some small scale mining done there, but mostly we saw derelict cottages, channels for water to feed the pumps.
The riding was perfect, with the streams and gnarlier sections of the road throwing up challenges at intervals, but with company to help if we got into trouble. After 65km we regrouped once more at an incongruous and desolate signpost. Some of us with cameras tried to capture the vast views back towards Lake Wakatipu thirty kilometres miles distant, before descending the steep road into Bannockburn and rejoining the tarmac road to Queenstown. I was shattered but also happy that a long-anticipated day had worked out so very well.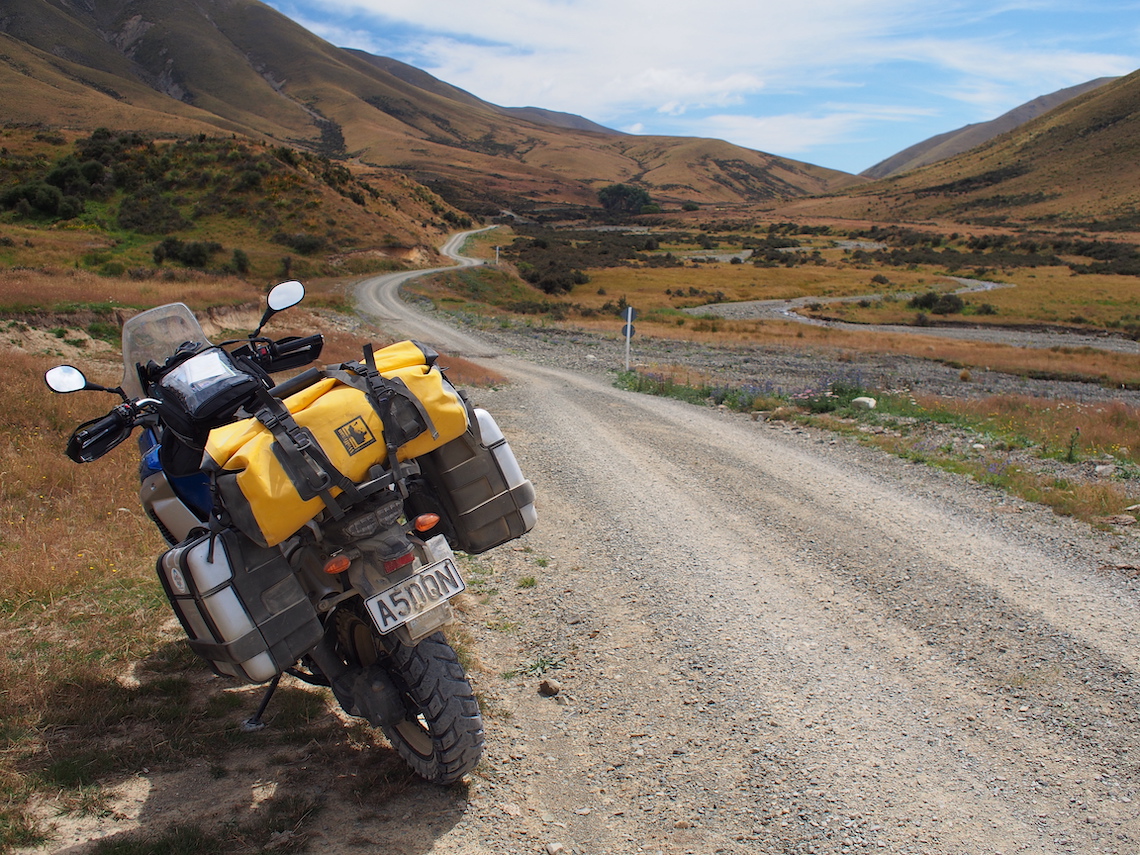 Having left Queenstown we began our loopback north towards Christchurch. A quick stop in Arrowtown, a charming old gold mining settlement a few kilometres from Queenstown, brought home the importance of the Chinese tourist market to New Zealand, with several of the old wooden buildings being decorated with red lanterns to celebrate Chinese New Year. Kung hey fat choy, mate!
We had the obligatory stop in Cromwell to take pictures of the giant fruit and I added to my photographic collection of abandoned gas stations at Wedderburn. We were making for an historic coaching inn at Dansey's Pass, but before we tackled the dirt road up to the inn we had a wander round Naseby, another settlement that grew in the gold rush era of the 1860s.
Having spent the night at Dansey's Pass Inn, we now only had one more full day with the bike and managed to make it count with rides up two unsurfaced passes. First, of course, was Dansey's Pass and next the Hakataramea Pass. This road is seventy-five kilometres of dual-sport heaven, rising up to over three thousand feet before descending to Lake Tekapo, and was perfect for the Super Ten. It's reasonably well-graded but with a pretty loose surface in places, with the odd stream crossing to liven things up. At the top of the pass, we stopped to photograph the sign marking the summit. I had to look up the height of the pass because that information had been obliterated by people using the sign as target practice.
It was tarmac all the way back to Christchurch, but hardly boring. At Burke's Pass we spotted a small collection of interesting buildings, including one made up to look like an old petrol station. Inside it was jammed with memorabilia, but it was the vintage pumps outside that really caught my eye. A well preserved Chevrolet Bel-Air completed a quirky retro scene which looked great in my gas station album, even if the bike parked in front of the pumps didn't exactly evoke fifties cool.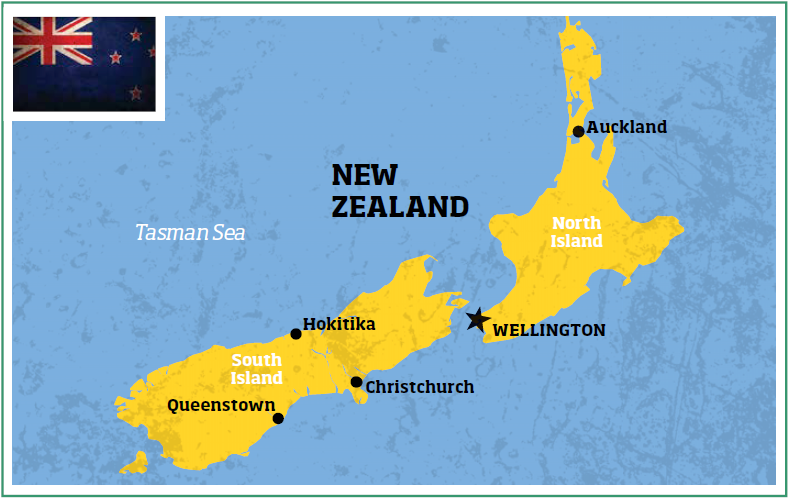 It's always a relief to return a rented bike in one piece; even if you aren't being silly it's remarkably easy to ding a tank or scuff a lever. Fortunately, probably more by luck than skill, I was able to keep the Yamaha's shiny side up and my deposit intact through some interesting and at times challenging riding.
New Zealand has everything an ABR could want, from superb tarmac twisties through to tracks far too gnarly to tackle on a giant trailie. It sometimes feels as though all the different types of scenery you can think of have been bundled up and jammed into one country. The Alps and lakes of the South Island are well known, but in the far north, it's lush and sub-tropical. There seems to be a really great cafe in even the smallest settlements, microbreweries are springing up all over the country, and even near tourist hotspots, the traffic is relatively light.
Just keep an eye on your pace, they really do not like you taking liberties with the speed limits. The Super Ténéré was perfect for two-up riding, perhaps a little less sophisticated than a late model GS, but with better ergonomics. The engine has plenty of character and the suspension and handling allowed me to make a decent fist of everything we encountered. If I didn't already own a very well sorted 1100GS, I'd have one!
We flew via Singapore and there is no getting around the fact that it is a very long way from the UK. We got all of our riding gear in one 110-litre rolling duffel, and a crash helmet in your carry on bag will just fit in an overhead locker. Mid-December to late January is the high season, as that time coincides with the Kiwi school holidays, but the weather is generally good from the beginning of November through to the end of March, with February perhaps being the best time to visit for a sun-starved Brit.
I would say that ten days is a minimum to see the South Island, and even that would only allow you to cover the basics – two weeks would be better and leave more time to explore the many adventure bike-friendly tracks. Next time.