Dave Reynolds owns a Triumph Trophy 900… But his secret shed weapon is a 2005 Suzuki V-Strom DL1000
The Trophy is a great two up tourer with all-day comfort. So why do I need an adventure bike? Well, I spent many years riding competition trials with a lot of trail riding thrown in. The riding position of an adventure bike just seems so natural to me after all these years – plus, I'm not built for sports tourers!
The plan was to sell my Africa Twin and buy a Varadero. The missus (Eunice) and me have been doing a lot more touring holidays and I needed a bike that would give two-up comfort with ample power when needed. The Varadero plan changed when a pal of mine decided to sell his V-Strom. Sometimes these things are just meant to be. A deal was done and I became the third owner of a 2005 Strom DL1000 with a good history. I have to confess, though, that I still eye-up mates' Varaderos and wonder…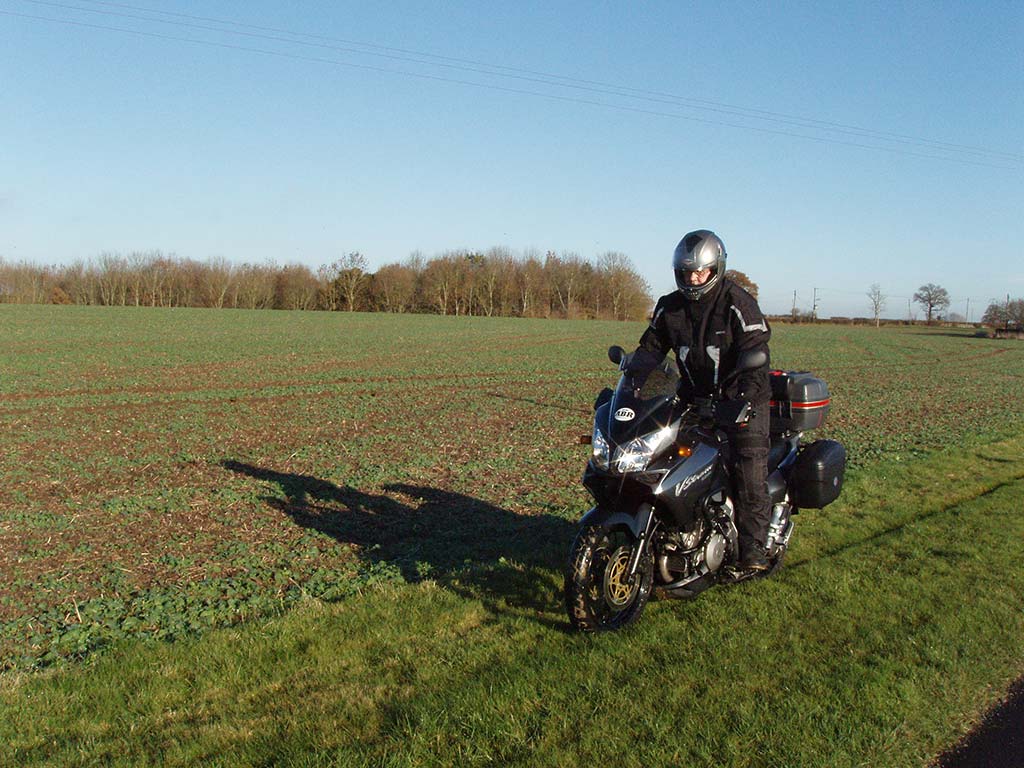 The Strom came with heated grips and the excellent MRA Vario screen and Givi luggage racks. I already had a couple Givi boxes, so it's clunk click every trip. As a keen farkler, I've since added 12volt sockets for sat-nag and phone charging (why aren't these things standard? You'll never see a car without an accessory socket these days!) plus a set of Givi crash bars – much cheaper than Suzuki plastics and radiators.
Unlike some of the bike press, we adventure riders have different priorities. Getting a knee down or pulling a wheelie isn't so important; fuel-range, seat comfort, luggage availability, good lighting for night riding and suspension that soaks up rougher terrain are. Will it get me, the missus and all our luggage up that mountain pass? And, more importantly, will it stop on command going down the other side? Will it overheat on a dessert crossing? Will it freeze-up in the Arctic Circle? I can't answer all these questions yet, but the Strom does let itself down on fuel range. It does 200 miles if ridden carefully; 300 would be far better.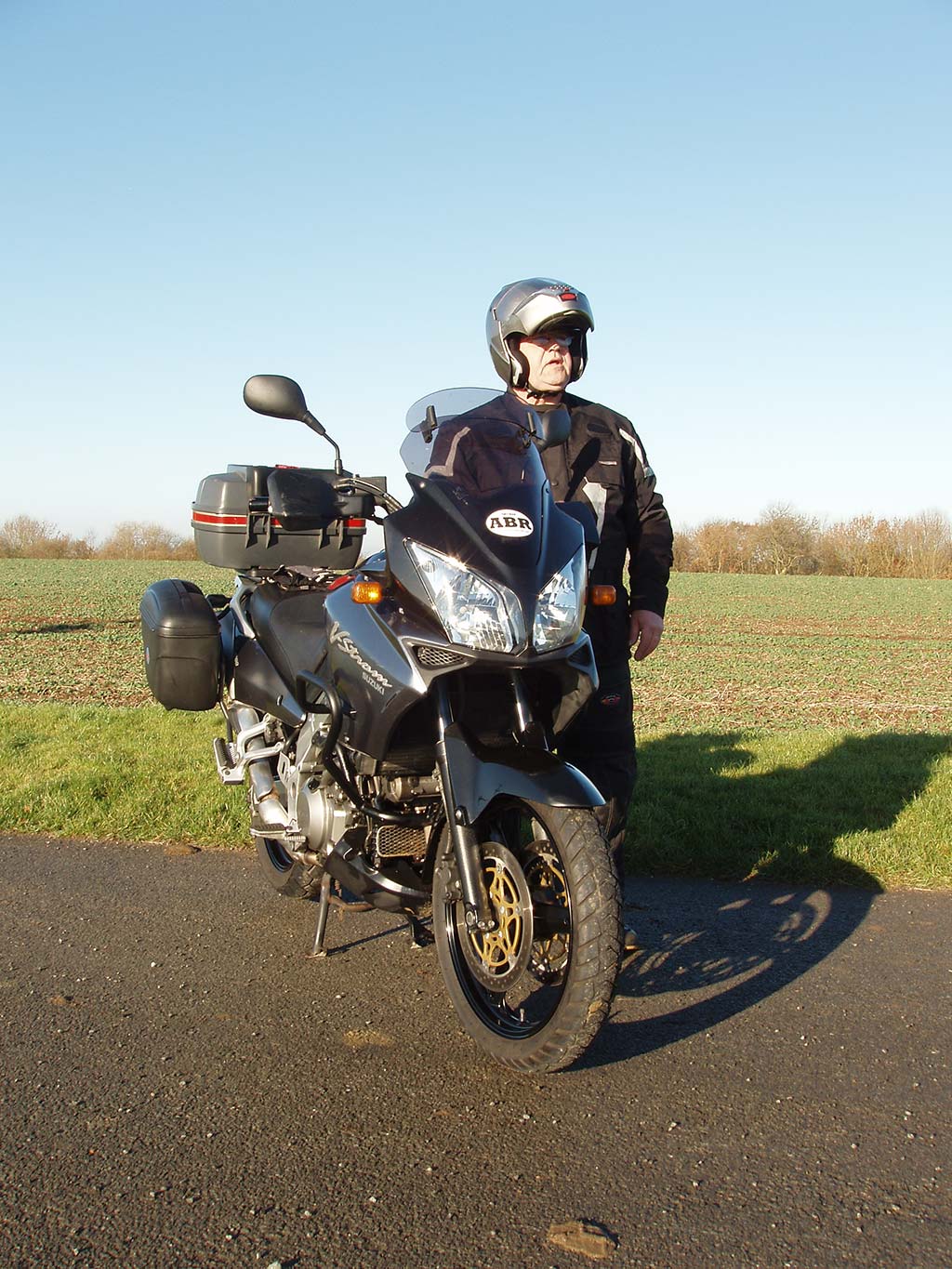 In my 45 years of biking I've never paid a dealer to spanner any of my bikes. It's always been a pleasure to open the toolbox and service and maintain my own. The V-Strom could be the last of my self-service bikes though; they're getting a bit too techy now, lots of black plastic boxes joined with miles of wire.
Maybe that's why I've never felt the need for a new bike. Besides the cost, trusting my bike to a stranger's hand just doesn't sit too well with me.
Since being a Strom-owner I've found plenty of helpful info on the tinterweb. www.v-strom.co.uk is a very friendly owners' forum with plenty of knowledgeable and helpful members. This brings me to the puzzle that's the 650 Wee-Strom. Suzuki seems to have sold far more of this model and it's still in production, unlike the 1000. Most Weeowners are passionately insistant they have the better bike, with many being ex 1000-owners. Until I try one, I'll never know. Any offers of a go?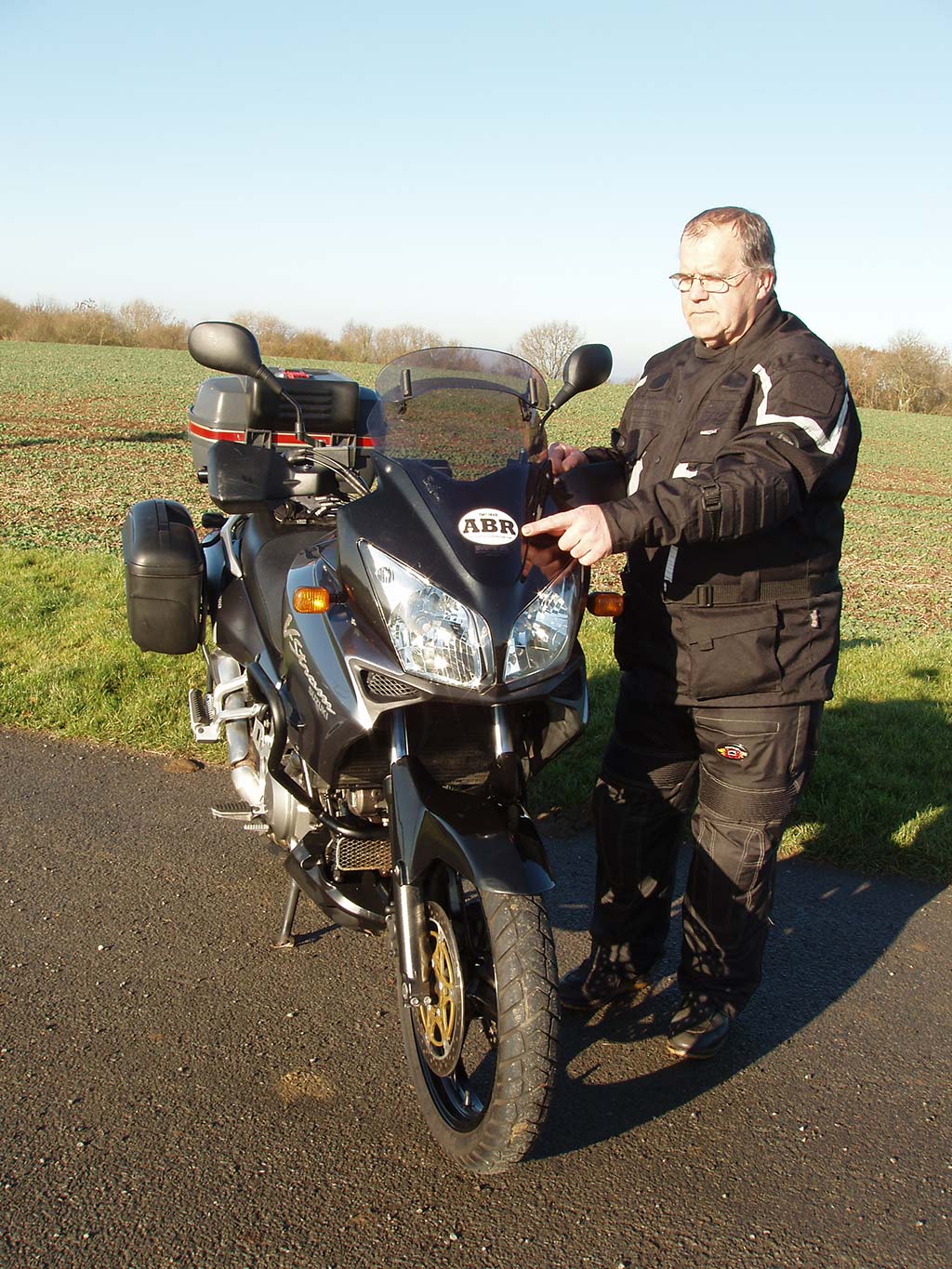 It's taken me a long time to bond with the Strom. I'd owned the Africa Twin so long it felt like an old pair of slippers. Then along came this edgy and eager bike that wanted me to wheelie everywhere at silly speeds. It's been a bit like taming an unruly puppy, but we're getting there. I spent a weekend with the lads hooning around the Jurassic coast a few weeks ago. On the ride back, we went our separate ways, leaving me with a 30-mile solo run over the Cotswolds home; that's when I realised just how much I now enjoy the Strom.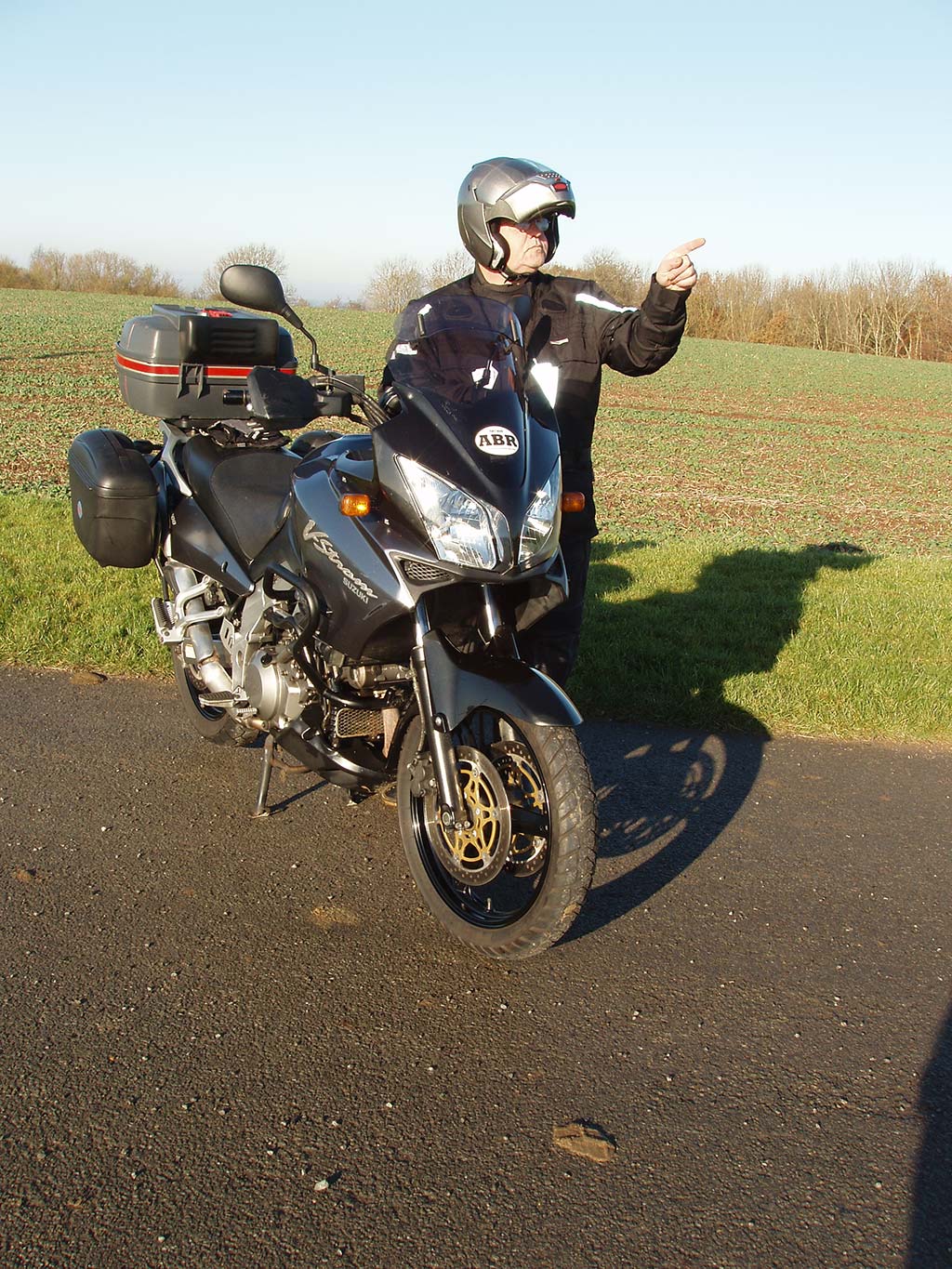 The best run out lately was a couple of days into North Wales, accompanied by my South African pal Vince. We made it a bit of a tourist's trip. A quick hour's run to Bridgnorth for breakfast at the well-known bikers' café, then on to admire the iron bridge at the town named after it. Next stop was the view from the Pontcysyllte Aqueduct near Llangollen and then a cuppa at the Ponderosa on horseshoe pass before the ride started. The roads of North Wales are some of the best in the UK, breathtaking scenery with testing riding. I'm no bike-riding god but I defy anyone not to enjoy these roads. Total weekend mileage was 450, just right to enjoy all a bike like this has to offer.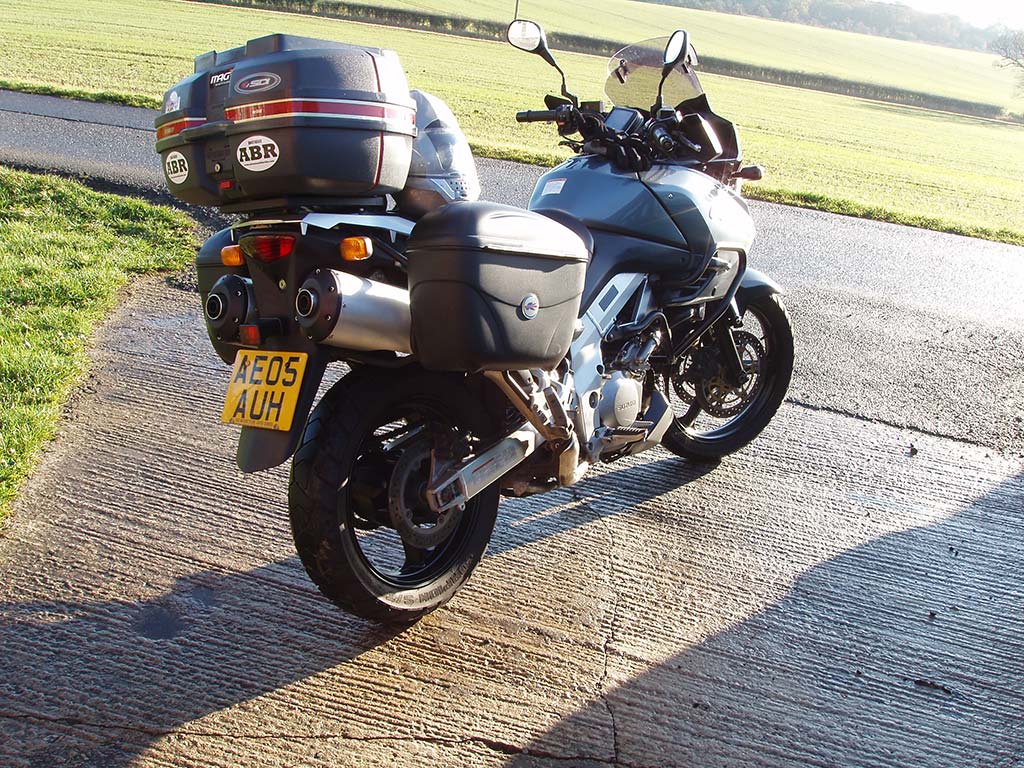 Myself and five good pals usually have a week away in June. Next year it's back to Spain and the Pecos. We've ridden together for many years and always have a good time. Mates, beer and bikes is the perfect recipe for a laugh. Bob and myself, after wishing the others safe journey back home, plan to stay on and meet our other halves at the airport, then ride down into Italy, to watch Valentino Rossi win the Mugello Moto GP on a Ducati. If he does, the place will erupt! From Italy we'll take steady tour through Switzerland and then back through France, to catch the Calais- Dover ferry. Three weeks in total. I can't wait.