Whilst in Scotland we joined up with the only off-road riding school north of the border to see if we could learn a thing or two…
In a redundant quarry up on the Scottish hills just outside of Inveraray, three of us practice our slow-speed manoeuvres. The bikes we are riding are not far from standard 650 GSs (the single-cylinder variants), the only modification being the removal of indicators and front beak. They're great bikes to be doing this sort of challenge on; small, relatively light and easy to balance through a combination of clutch and feathering of the back brake. I'm with George and Helen, two riders from Ireland who have booked a two-day course at MotoScotland in order to improve their off-road riding schools.
At the morning briefing Helen was nervous at the thought of having to stand whilst riding, the concept of steering with your feet and the likelihood of taking a tumble (as we all would) at some point during the day. Helen had just had that tumble, going down quite heavy whilst practising her front brake technique on loose gravel. But she got back up, the bike was unscathed and by the end of the day, she flying down the gravel roads up to the quarry as if she'd been doing it all her life.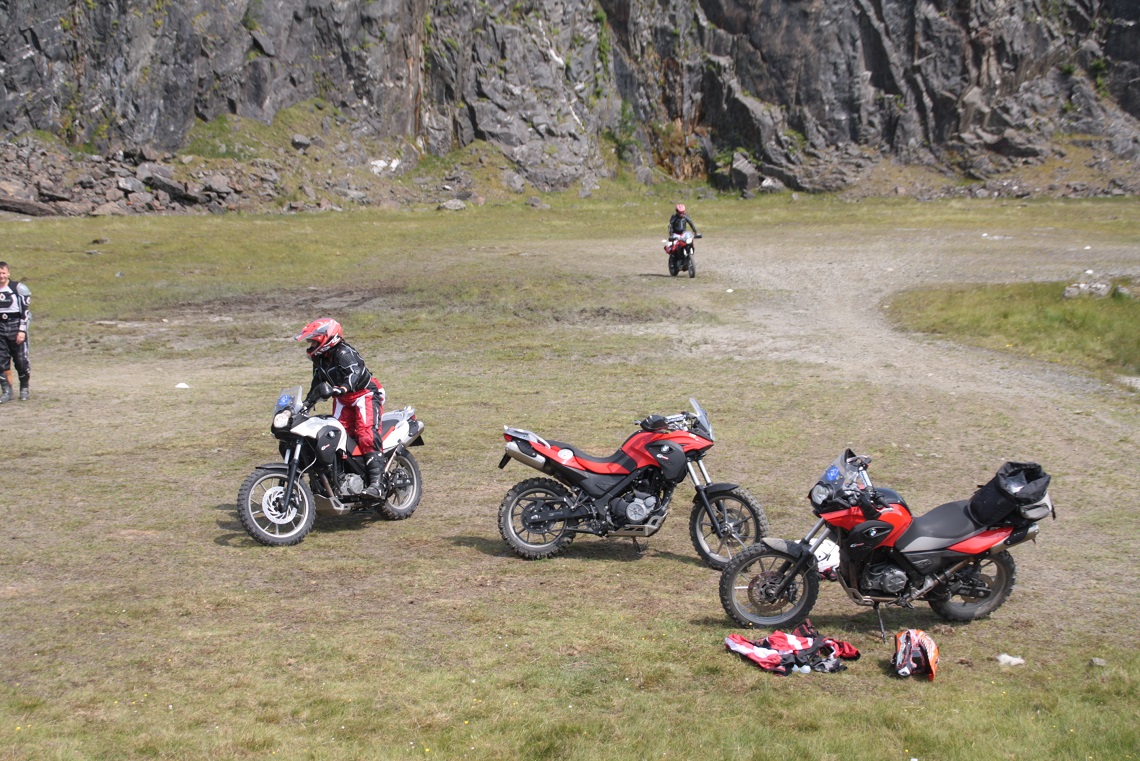 To see the transformation in the space of a day was quite a revelation, as I'd never really put that much faith into these sorts of things – off-road riding schools – thinking it better that you just get out there on your own and pick things up as you go. Evidently, I was wrong on that, because even for me the extra confidence you get from having someone tell you how you're doing it wrong, and how to do it right made a massive difference to my riding; just simple things like u-turns and slow speed manoeuvres.
MotoScotland is the brainchild of Clive and Donna, a couple like many others out there who had careers and jobs they didn't like until one day they decided they wanted to do something they actually enjoyed, and with Clive, a keen off-road rider and Donna able to run him close, the obvious choice was to move up to Scotland, rent out a 50,000-acre country estate and offer a range of off-road riding courses, from beginner to advanced, with bespoke packages available and a fleet of GSs to ride. Their base is a beautiful little courtyard building with a workshop for the bikes – maintained by a trained BMW mechanic named Steve – and a neat little changing room area with all safety kit included in the price.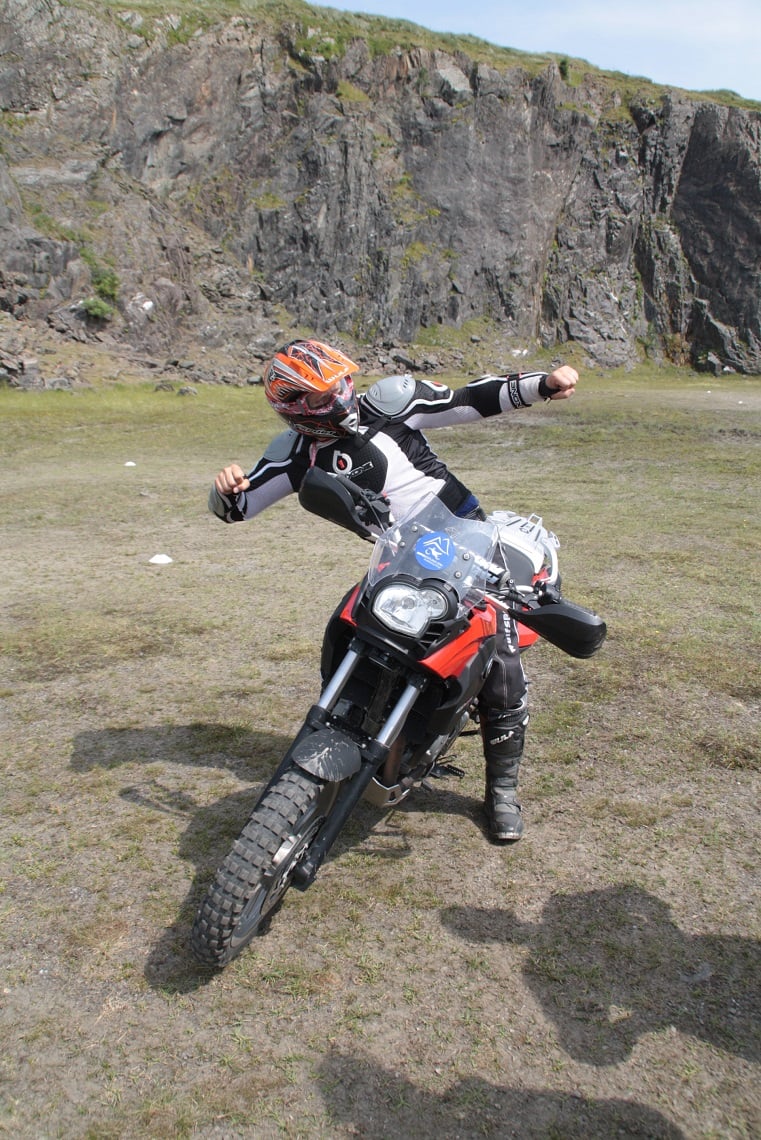 I was on the one day course priced at £227 on a weekday and £248 on a weekend. The two-day course that Helen and George were on cost £398 (weekdays) and £438 respectively. The one day course included refreshments on arrival, a thorough safety briefing, familiarisation with controls, advice on how to stand, how to pick up the bike, how best to get it to turn and to brake and then it was out on the six-mile or so ride up through stunning scenery to the quarry where most of the early tuition was done; so slow-speed steering, learning how to lean off the bike, looking ahead, maintaining a constant speed in order to turn in tight spots, then back brake control and how to handle front end slides. After lunch, we headed back out to explore some trails and put new skills into practice. As I said earlier, I was sceptical but improved tremendously throughout the day. Clive and Donna are also a great, warm couple. So if you're in Scotland and want to improve your riding, give them a call. Number Below
---
Experience the Scottish Adventure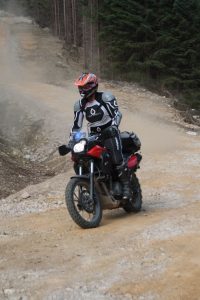 'Spectacular. That's my word to describe Motoscotland.com and here is why. Spectacular location, Spectacular communication and Spectacular tailored instruction'.
'The ethos is about the student, not the course or the instructor'.
'The one thing that absolutely stands out for me from the course was the braking drills – these are key to your motorbiking safety – definitely the main feature of the course that I have taken with me to my on-road riding'. Malcolm Fergusson (customer July 2013)
Limited spaces available for September and October – Book your Scottish experience now on: www.motoscotland.com, [email protected], 01499 320460