MEDIA MASH
Emily-Jane Brain checks out stuff to fill the gaps in your bookshelf and places to while away your time online
TITLE: Motorcycle South America
AUTHORS: Mike and Amie Tornincasa
When bike-loving Californian couple Amie and Mike decided they'd had enough of the daily grind, they also decided to do something about it. Six months later and to the astonishment of friends and family they put their house up for rent and left two-up on a V-Strom, headed for Tierra del Fuego. This is an account of their 20,000 mile trip down through South America.
The great thing about this book could potentially be its downfall. The story is in diary format, taken directly from Mike and Amie's travelogue, which makes it a little disjointed and hard to follow in places.
The brilliant part about this approach, though, is that the adventure is completely unedited and takes on a kind of stream-of-consciousness which keeps it fresh. It hasn't been tweaked and twiddled to sound pretty or grandiose. There are no fancy ­five-syllable words where just one will do. These aren't ABRs trying to be writers; they're adventurers recording the highs and lows of their ride, and for us, that's what made this book stand out.
Divided up into sections by country, each entry is penned by either Mike or Amie and the change of style and narrative voice helps add to the diversity. The camaraderie between the couple is also refreshingly addictive. www.amazon.co.uk, £10.96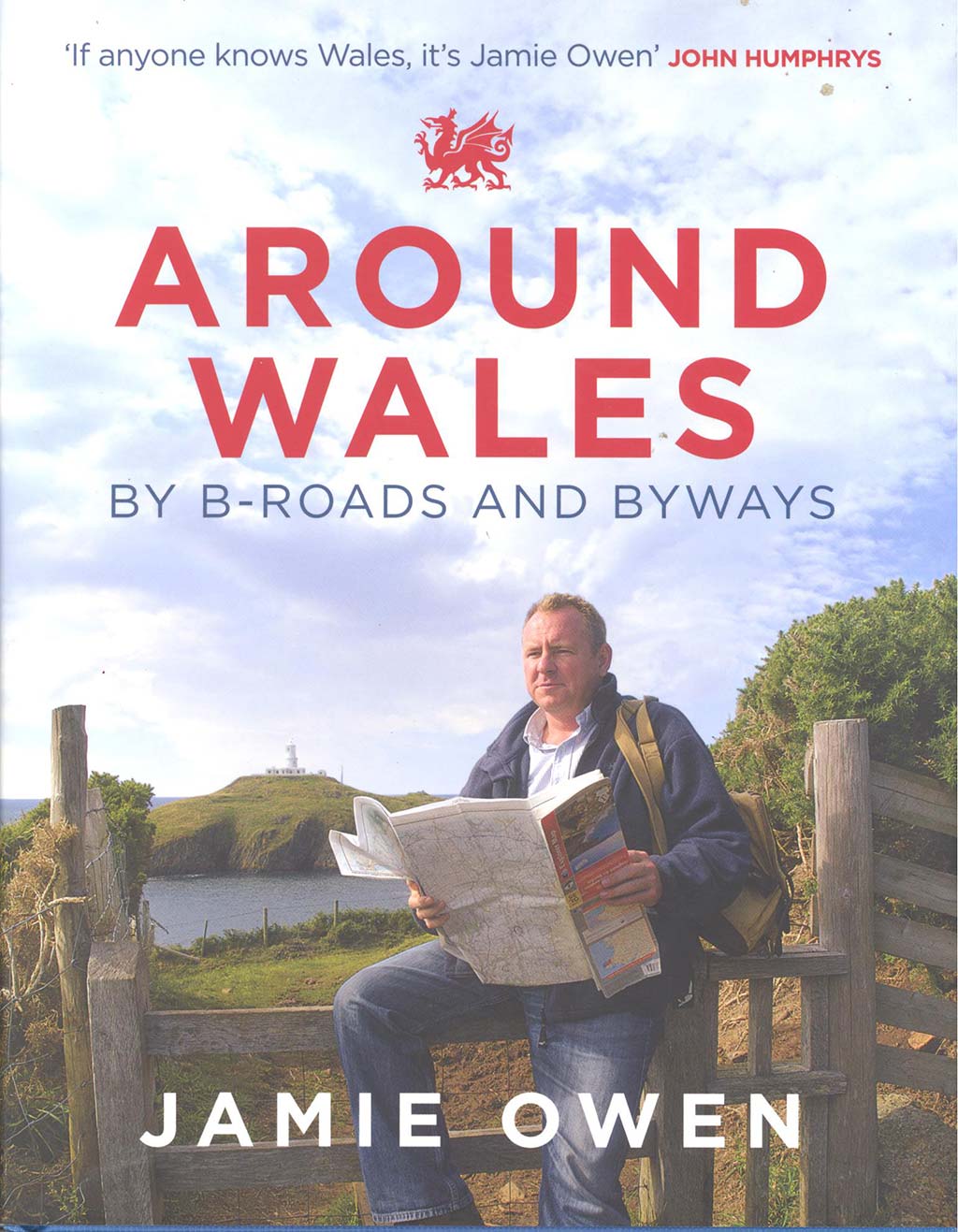 TITLE: Around Wales By B-Roads and Byways
AUTHOR: Jamie Owen
Wales: always a great day's riding and more or less on your doorstep if you're a UK-based ABR that is. What more could you want? Perhaps a book about Wales from countryman and broadcaster Jamie Owen, to enhance your Cymru experience. Around Wales follows Jamie on a one-man mission from the Pembrokeshire Coast Path to Cardiff and then on to Anglesey via some of the country's most picturesque villages before finally arriving at Snowdon's peak.
There aren't any maps in this book, but it's full of fascinating photos and historical points of interest, which make it a good go-to tool if you're lacking inspiration for where to ride in Wales. It's also written as a narrative from the author's point of view – as in, 'I've now reached Cardiff Castle…', which means it works just as well as a 'story' book as it does an informative guide to Owen's homeland, and his wonderfully detailed descriptions make you feel like you're already there… www.rbooks.co.uk, £20
TITLE: Stop Throwing Stones. Attacking Africa: A Man And His Motorbike
AUTHOR: Gareth Bok Davey
The first thing we noticed about this book is its negative-sounding title (a nod to the hostile reception Davey received in Ethiopia), which if we're honest, turned us off a bit. The first chapter, however, is headed 'Exciting, wonderful Africa' which had the exact opposite effect – 'bring it on!' we thought. And the feel-good vibe continues form there.
Born and raised in SA, it's clear that Davey (now based in Perth, Australia) has a great deal of passion for the African continent. Having only just passed his bike test, this is a very honest account of a man learning as he travels. With the same fears and concerns as any 'average Joe' alone on the road – which he's more than happy to share – Davey's a narrator with whom most ABRs will identify, and all will warm to.
The book follows Davey's route from Klerksdorp SA up the east coast of Africa through Swaziland, Mozambique, Malawi, Tanzania, Kenya, Uganda, Ethiopia, Sudan and finally into Egypt aboard 'Big Ken', his KTM 990 Adventure. The nice thing about this book is that at no point does it feel like the author is just 'filling time' in the journey; every account is told with gusto and personality – and it's fun! It's also sympathetic to the fact that few readers will have an in-depth knowledge of Africa's geography. The images are top-notch, too, with some especially breathtaking scenic shots and colourful local characters.
Warning: If you harbour desires to explore Africa this book will have you packing your panniers. www.stopthrowingstones.blogspot.com $56 AUD (£35.50 inc p+p)