British Columbia is a vast wilderness of trees, sky and unforgiving terrain. So how do you deal with riding it solo? asks Ben Owen
"But isn't it a bit shit going to a dinosaur museum on your own, mate?" These words came back to me on a wet afternoon while riding south in Canada's British Colombia. I was nowhere near the museum now, but my friend's honesty and the directness of his question had stuck with me, and reared its unsympathetic head whenever I started to doubt the purpose of my trip. Why was I on a motorbike in the middle of nowhere, heading towards a dead end?
My negative mood wasn't helped by the aforementioned weather. 'Am I really enjoying this?' I thought, as rainwater pooled in my crotch, seeped backwards and trickled its way into the seat of my pants. I had a wet arse and was beginning to feel the late September chill in my bones. My friend was right; this was shit.
Going solo
With two months on the road in North America under my wheels, this wasn't the first time I'd questioned my motives. My journey north on the Alaskan Highway had seen four days of rough camping in below freezing conditions, cold starts and minimal human contact. The road had been empty as the steadily dropping temperatures discouraged tourists and the seasonal businesses closed with the autumnal colour change.
Riding alone was one of my biggest fears before I left the relative safety of UK shores. It wasn't like I'd had much choice in the matter. While I'd found myself jobless and with a bit of spare cash at the age of 29, all my friends had reasons (in some cases, excuses) why they couldn't join me on the 'journey of a lifetime'. When the idea of an epic bike ride circulated down the pub either one, or a combination of the following, came out of their mouths: "Not on a motorbike", "Don't have the money", "Can't leave the job" or "My wife said, 'no'".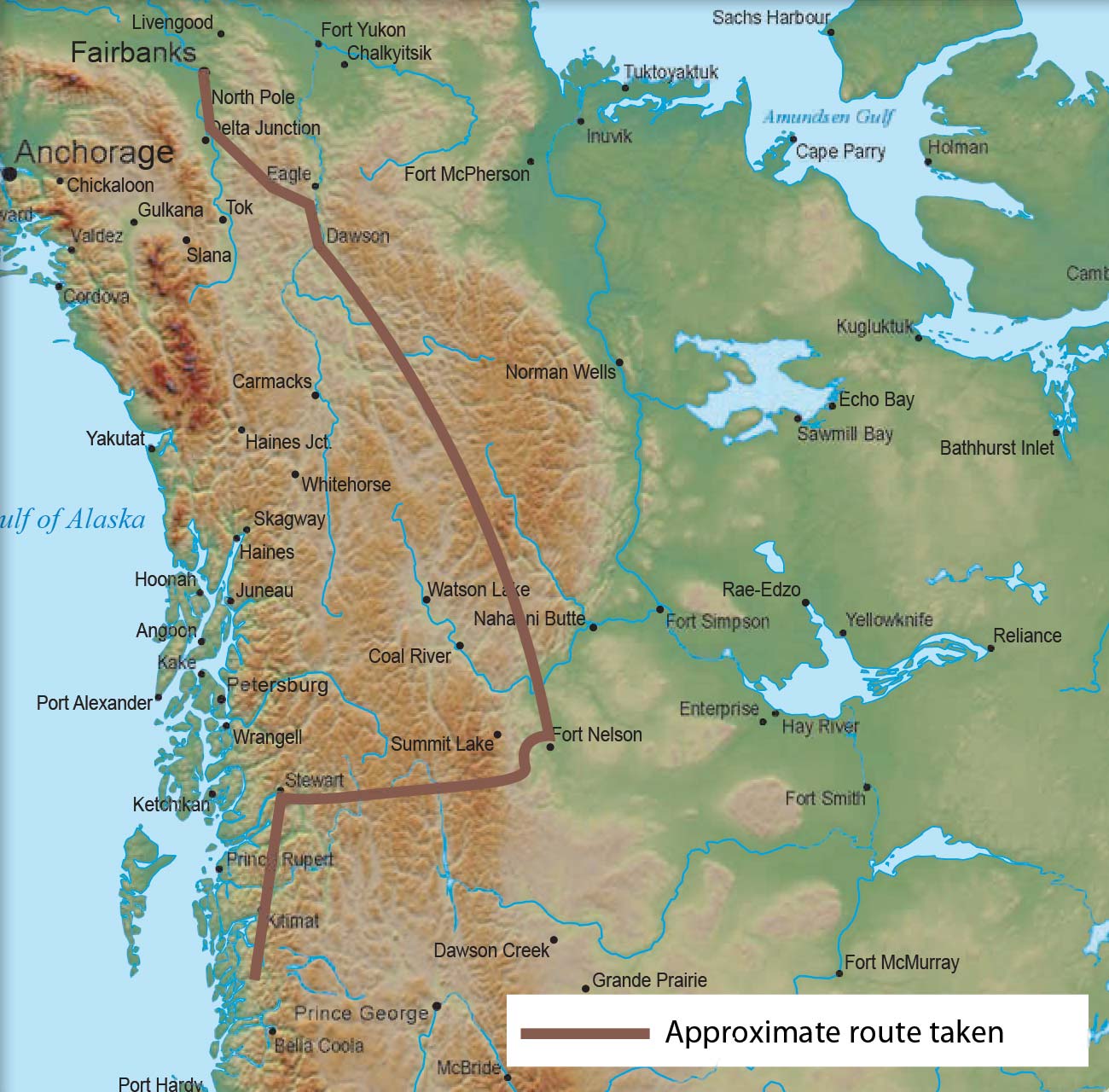 Ups and downs
Reaching Alaska and having completed 10,000 miles of solo riding should have seen me elated, jumping for joy even, but instead the town of Fairbanks saw me in a mental slump. Morale was low and I had little enthusiasm to continue. I was daunted by the prospect of turning south towards Tierra Del Fuego. Alaska was supposed to be the original starting point of my route; the Trans-Canada was just the shakedown ride.
And what a ride that was! The peak summer months had seen the road full of bikers. With the XT's big yellow number plate sticking out like a sore thumb and the general appearance of the bike, I never felt lonely for long. I swapped stories with other ABRs at every cafe I stopped in, collecting tips on the road ahead, even taking people up on their offers to join them for a few hundred miles. The prairies had been quiet, but that had only been for a couple of days until I reached Alberta's Rocky Mountains where I'd stayed with the aforementioned straight-talking friend.
Now in northern BC on the return trip south, the only bikes I'd seen in two weeks were the ones ridden by fellow ABRs John and Ian, who I'd met randomly one night in a grotty bar in Dawson City. They'd split off from their round-the-world tour group to reach the Arctic Circle and Prudhoe Bay. That evening I'd jumped at the opportunity to join them for a drink and to accompany them on their mission south to catch up with their tour group. My spirits – including the ones at the bottom of the glass – were lifted once again.
On the bike the next day, I felt like I was back in some sort of comfort zone riding with John and Ian. Stops to break up the journey were no longer lonely affairs staring at a map or guidebook.
Meal times where no longer major events of the day, taking second place after conversation. Unfortunately, it only lasted a couple of days. After a fork in the road split the companionship, I was back to thinking about the cold, watching the odometer tick round with endless miles, and drinking stupid amounts of coffee while dining alone.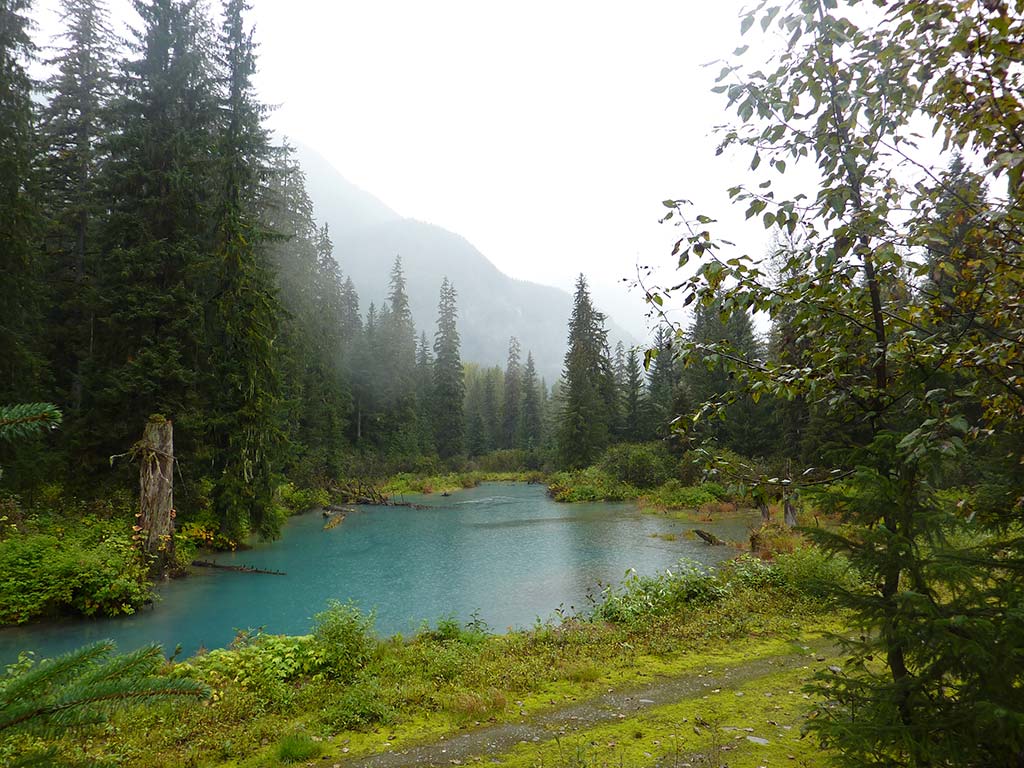 Clouded judgment
A mist enveloped me as the weather drew in and I wiped the rainwater from my visor with the back of sodden glove.
I took a right turn into a spur leading to the Alaskan Panhandle and, ultimately, a dead end. The road away from the main highway started to curve again as the landscape became more dominant. The defi ant stance of the cliff faces made the road turn away and around them, sandwiching me between rock on one side and a raging river on the other. My mind cleared of negative clutter as I concentrated on apexing the turns correctly, careful of my speed on the increasingly greasy surface.
As I turned one corner, the mist covering the road up ahead was no longer grey but white. A few hundred yards down the road I pulled over, hopped off the bike and just looked across the water at the tumbling ice slowing falling down the hillside. The glacier had literally stopped me in mid flow.
Maybe I'm being overly dramatic. Maybe it was because I'd been at such a low only 10 minutes before. Either way, I still think about that moment, stood there, water dripping from my nose and I feel a sense of relief. 'Everything is going to be alright,' I thought. At that moment I realised that, yes, I wanted to carry on. It was a reminder that it's not always going to be plain sailing; you've got to experience the lows to really appreciate the highs.
That night I stayed at the deserted town of Stewart just inside the Canadian border. I watched crappy late-night chat shows and numbed myself from an emotional day. The high was beginning to fade as the loneliness crept back in. The patter of rain on the window greeted me as I woke early the next morning. It was still grey and misty and the town still wasn't showing any signs of life. Eating alone as the motel's only patron was not how I wanted to start the day. I was back in my own personal doldrums.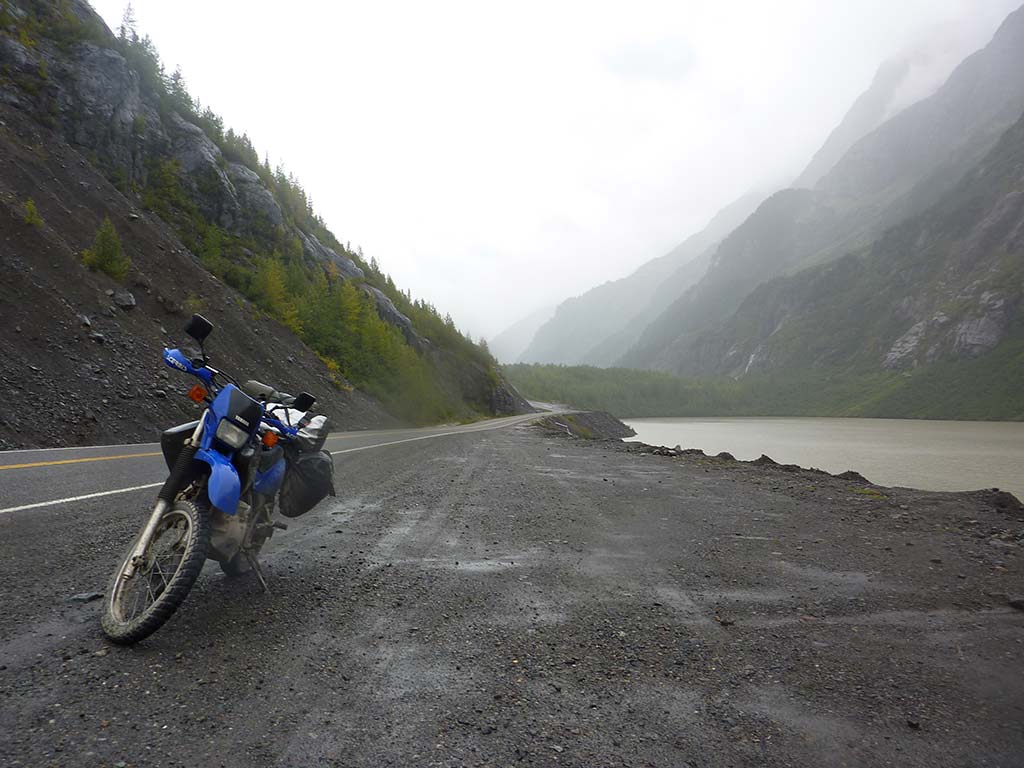 Blue-sky thinking
Loading the bike put a little wind in my sails. As the tarmac ran out and I crossed over into Alaska's Panhandle, the buildings' addresses now read 'Hover.' The shower of rain hadn't let up and there was an uncomfortable feel to the dirt road beneath the wheels. Hover wasn't much more than a few businesses supplying the tourist trade. Bears regularly break cover to fish the river that comes from the Salmon Glacier further up the road and a tourist-friendly observation platform has been set up to provide potential glimpses of the Grizzlies in action.
Riding past the tourist traps, I took the bike onwards and upwards. The road hugged a cliff face and snaked its way towards Salmon Glacier. No one else was on the road – I'd got used to that by now – but the loose gravel surface proved troublesome on more than one occasion. I pointed the bike gingerly around the sharp hairpin bends while wiping the raindrops from my visor.
Despite the rainwater, which had seeped its way to my crotch once again, I was in awe by the time I reached the top and didn't even notice the pervading wet.
Salmon Glacier, or part of it, had been visible for some time, but in the cul-de-sac that represents the end of the road you get a full appreciation of its size. It's vast and the views stretch as far as the weather will permit.
A park ranger (the only other road-user I'd seen all morning) warned me about the incoming weather. There was a dense mist descending and I decided that this was my cue to leave. As I turned the bike around, I realised I was now in a different mental state; I felt more positive. Yes, I wanted to carry on. This glacier and the one from the day before were reminders of what could lie around the corner. My adventurous spirit had been piqued again. No one ever said that this was going to be easy. Half the battle of riding solo is with the one you face with yourself.
Would I have liked someone else to share these experiences with? Of course I would! That's why I've written this, to share my adventures with other ABRs. Oh, and if you're ever in Alberta, stop by the Royal Tyrell Museum – it's a worth a look at the dinosaurs, even if you are on your own!
The bike
It didn't take more than an afternoon reading the HUBB to realise that the Yamaha XT600E was the bike for me. I toyed with the idea of a smaller bike, but the 600 is relatively cheap, uncomplicated, reliable and big enough for long-distance riding. I've added Acerbis handgaurds, a 32-litre Acerbis fuel tank and a CRD Bashplate, but other than that it's a very original bike. It's done 30,000 virtually hassle-free miles – that engine just keeps on ticking over!
Who's riding?
Separated from his bike after becoming a love refugee, Ben's managed to dodge the office life again by enrolling at a university in Sweden – don't ask! He's now looking forward to the long summer break when he hopes to return home, dust the cobwebs off his dependable Yamaha, and fix it up for a European tour.
---
Pack your panniers!
ABR Mike Stevens, retail director of Cotswold Outdoor, has a BMW R 1150 GS; here are his solo riding essentials
Any wilderness expedition will challenge your kit; you need proven stuff you can rely on. But being out on your own in the wild doesn't mean you have to compromise. Hygiene, protection and safety are obviously key but so is a little bit of comfort. A warm bed and good food go a long way to boost morale and keep you focused on the ride. This kit list is a great place to start…
Home from home: Hilleberg Akto, £400
This is the Rolls Royce of lightweight tents. Plenty of space for one and at 1.5kg and only 50x16cm packed it'll stow into your Zegas or Verns no problem. Simple single-pole construction and really strong fabrics make this a serious consideration for the solo long-distance ABR. Combine the Akto with a Therm-a-Rest Neo air mat (£125) and a Rab Neutrino 400 sleeping bag (£285 )and you have the makings of a superb night's sleep for a combined weight of less than 3kg
Stove: Primus Ominfuel, £155
This easy-to-maintain and reliable multi-fuel stove has proven its worth in the toughest conditions. If you're feeling flush, £20 more gets you the uberlight titanium version….
Tool: Leatherman Blast, £49.95
You'll be amazed how often you use this bombproof multi-tool. Don't leave home without it
Cook set : GSI Pinnacle Soloist, £55
This clever, funky but solid cook set weighs only 305g and has everything you need to get a brew on or cook up your dinner. The lid even doubles as a strainer for the inevitable pasta or rice dishes
Water filter: Katadyn Pocket Filter, £300
The original pocket filter and the key to safe, clean water. Its ceramic filter will deal with up to 50,000 litres of dirty water before it needs replacing so you can rely on it for the big trip; international aid organisations worldwide can't be wrong
Food: Vango Wayfarer range, from £3.50
Hot, filling reminders of home. Choose from Beef Stew, Spotted Dick, Vegetable Balti or even Chicken Dopiaza. My favourite is the classic All-Day Breakfast. They can be heated and eaten straight from the pack too, so no washing up!
Luxury item: Gelert Solar Shower, £6.50
Fill it with water, hang it up in the sunshine and the insulating fabric uses solar power to heat the water. Wilderness cleanliness au naturel…
---
Go solo!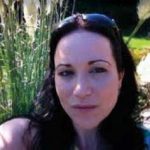 Mental preparation is the key to successfully riding alone, says chartered counseling psychologist Dr Harriet Garrod
Doing something on your own terms can feel wonderfully liberating, particularly if you want to pursue adventures and dreams that your friends and family don't share. But making the decision to go on your own is sometimes only half the battle. Riders face all kinds of mental challenges while riding alone, including low mood, loneliness, lack of motivation, boredom, and negative thoughts, all of which can leave ABRs feeling vulnerable and potentially ruin the ride.
Mentally preparing yourself for a long solo journey is very important. Key areas for this involve getting to know and understand your vulnerabilities by spending time on your own. Try completing smaller solo goals first before setting off on 'The Big Trip' such as going to a concert or away for the weekend on your own. You could also try keeping a reflective learning journal, to capture the difficulties and positive experiences you have with being alone for extended periods. Writing down your thoughts and feelings will help you to make sense of your solo time on the road, too.
To keep safe and contain low moods on the road, it's important to be aware of what triggers them so you can challenge yourself when you're feeling down and stay focussed on the positive aspects of your trip. This is particularly relevant when you may feel like jacking it all in and returning home early. Try introducing new, positive thought processes which counteract the negative ones. You could also take a reality-check by asking yourself what everyone at home has been doing while you've been adventuring and exploring. Chances are they're going to work, to the pub and just doing the same old everyday stuff.
It takes courage to live the dream and when you're feeling lonely or low in mood, that's the time to focus on your goal. Turn negative feelings into a sense of achievement at what you're doing and your experience will be a wonderful one.
Dr H L E Garrod MBPsS, BA (Hons), MA, MSc, P Grad.Dip, D CounsPsych. Harriet is currently taking referrals. For assessments and appointments, call 01892 514907 or email [email protected] Assessments range from £250-400 and therapy sessions are £150 for one hour
---
Ends of the earth
If you really want to get away from it all…
The hot…
The Ru'b Al Khali in Saudi Arabia is one of the largest sand deserts in the world. Here you'll find 250,000 square miles of dunes in 135-degree heat and nothing else. No water, people or vegetation. It's basically as uninhabitable as it gets
The cold…
The small village of Alert in Nunavut, Canada, lies on the Arctic Ocean 500 miles below the North Pole and is widely considered to be the northernmost permanently inhabited place in the world with just five year-round residents. Temperatures in Alert can drop to -40ÅãC and because of its location the village alternates between 24-hour sunlight during the summer and 24-hour darkness during the winter
And the lonely…
Greenland is the world's largest island measuring 836,000 square miles, but with a population of just 57,000 it's also the most desolate. Ittoqqortoormiit (try saying that with your mouth full) is a small fishing and hunting village located on the island's eastern shore. The town forms part of a municipal district about the size of England, but with a population of just over 450 people, each resident has the
equivalent of more than 150 square miles of land to themselves…
---

So-low rider
You don't have to be thousands of miles from home to get the lone-rider blues, says ABR Andy Nicholson
For my 50th birthday I'd planned the European trip of a lifetime. Having spent six of my eight weeks' holiday in the French Alps with friends and family, I then had two whole weeks on the bike, to capture some of those famous humming-bird moments. After picking up the bike in Geneva, my mate Mike accompanied me to Chamonix on his Triumph Sprint for coffee before we parted company and I blasted up the hill to the Mont Blanc Tunnel. As I headed east, however, an alarming aura of loneliness began to pervade my soul. With my wallet 22 euros lighter, the 7 miles of subterrain engineering took me into Italy and left me feeling separated. 'Whoa – where did that come from?' I wondered, as I gave myself a mental shake.
My plans were modestly ambitious: ride 661 miles from the French Alps to Starigrad, Croatia, to meet my climbing buddies and climb for a week, then ride 800 miles from Starigrad to Auschwitz, south Poland, to pay homage to those lost in the holocaust before riding the 1,100 miles home to the UK. My quest was to rekindle an idea that had faded through the rigors of living and squeeze it into a two-week window of opportunity. I'd planned to spend three days travelling to Starigrad, well away from the toll roads. I'd penciled in a visit to Pisa and the leaning tower; I had definite plans to sit in a canal-side cafe in deepest Venice and the map had sparked my imagination to ride the Adriatic coastline.
But as the Alpine panorama faded to fleeting glimpses in my rear-view mirrors, my emotions drew inwards and homesickness hit me full on. A hundred and eighty miles later, I was riding Milan's outer ring road and clocking up a toll bill as if I had euros to burn. My mind screamed an illogical chant – 'turn around and go home, turn around, turn around'. Compromise, dilemma, and impasse – I was weak, vulnerable and challenged. I stayed on the toll roads and paid my dues, filled up with fuel, stopped to pee, drank water, ate chocolate and arrived in Venice around early evening time having totally missed the essence of northern Italy. The bike park next to the water taxis into the city had one space. I dismounted, travel worn, to sit on the kerb high on anxiety. I'd lost it. The plot had gone. Fuck canal-side cafes. I missed home. I missed my wife. I missed the dog. I missed work. 'I'm a loser,' I thought.
My adventure wasn't going to plan. The psychology of solo foreign travel on a motorbike had been missed from my preparation agenda. As a result, I never saw the intricacies of minor roads and I began to hate the bike and all it represents. I withdrew, I went through the motions; I got lost in Trieste. Slovenia came and went; border guards stared into my eyes and jabbered on at me to remove my helmet. I lost my camera, I misplaced my passport, my debit card was refused, and the beauty of the Adriatic coastline was met with apathy. The opportunity I'd created to celebrate my 50 years of life was tearing me apart; I sat next to the bike in some random European service station and cried.
At the end of day two I found climbing buddies John and Johnny encamped in Starigrad. They fed me, we drank red wine and brandy, we climbed for four days and I swam in the Adriatic. I then rode home – straight home – 1,400 miles in 25 hours. I stopped to rest in Chamonix. I drank coffee and gazed at the mountains before riding through the night to catch the 3am ferry to England. I was retained by officials in Dover for being radioactive and got home to the West Midlands for breakfast just before my wife Marilyn went to work. I walked the dog and went to bed.
What went wrong? Nothing really. My expectations clashed with the reality of my emotional fortitude. I had a deep desire to ride Eastern Europe. I'd planned it, mapped it, and taken the time to get involved. The bottom line is my psychological comfort zone was too slim. Solo motorcycle travel wasn't as easy as I'd thought it would be; being alone felt lonely. Not speaking Italian, Slovenian or Croatian threw me, and losing my appetite unnerved me. I missed the ones I love and the familiarity of home. I lost the confidence to look outwards to the edge of adventure, to the freshness of new people and the humming birds I could have seen. I blew it. Will I go again? Insanely, yes, I will.