In the concluding part of this series, ABR and creator of YouTube's awesome Brainrotting motorcycle flicks, Graham Styles, discloses some top shooting techniques and promotional tips for budding travel-film makers
I've been riding and recording my motorcycle adventure Brainrotting (www.brainrotting.com) for the past three years. Having had no previous video-making experience I think it's fair to say that my learning curve has been steep. If you have the time and inclination, view one of my earlier videos and compare it with one of my later attempts. At the risk of appearing a little immodest, I hope you'll see a marked improvement. In this concluding article I'll be sharing some of my shooting techniques, top tips on how to make a good travel video, and how to go about promoting your video on YouTube once it's all finished.
On-and off-bike camera techniques
My singular favourite accessory is my monopod. It has many uses; I wouldn't be without it. Not only is it lightweight and portable, it's far more stable than a tripod and easier to use, delivering smoother pan and zoom shots.
I have an eight-inch flexible arm attached to my handle bars via a RAM mount (www.ram-mount.co.uk). This allows me to use the motorcycle as a tripod when out on the road. In a matter of seconds I can get off the motorcycle, attach a camera and start shooting. You can experiment with adding more RAM mounts to your motorcycle, but remember that engine vibration will most likely make moving video shots unwatchable.
I also carry a tripod with me, which is great for recording interviews with people on the road. These on-camera chats often deliver interesting sound bites for use in my videos. A trpiod is also necessary if you're travelling solo and want to set up shots riding your motorcycle towards the camera.
If you're using a point of view (POV) camera, the best place to mount it is on your body as it naturally absorbs vibra- tions and this will produce the clearest video image. POV shots work well when there's a point of reference in the image, such as your wind shield, a mirror, or your helmet visor. I brought a Velcro arm band with me on the road (the kind used by joggers to secure an iPod to their arms) and I particularly like the effect of strapping the camera to my ankle with it. This gives a great view not only of the road ahead but also of the bike's front wheel bouncing along. The GoPro helmet camera (www.gopro.com) comes with a good variety of durable mounting options which should allow you to get creative with your POV camera shots.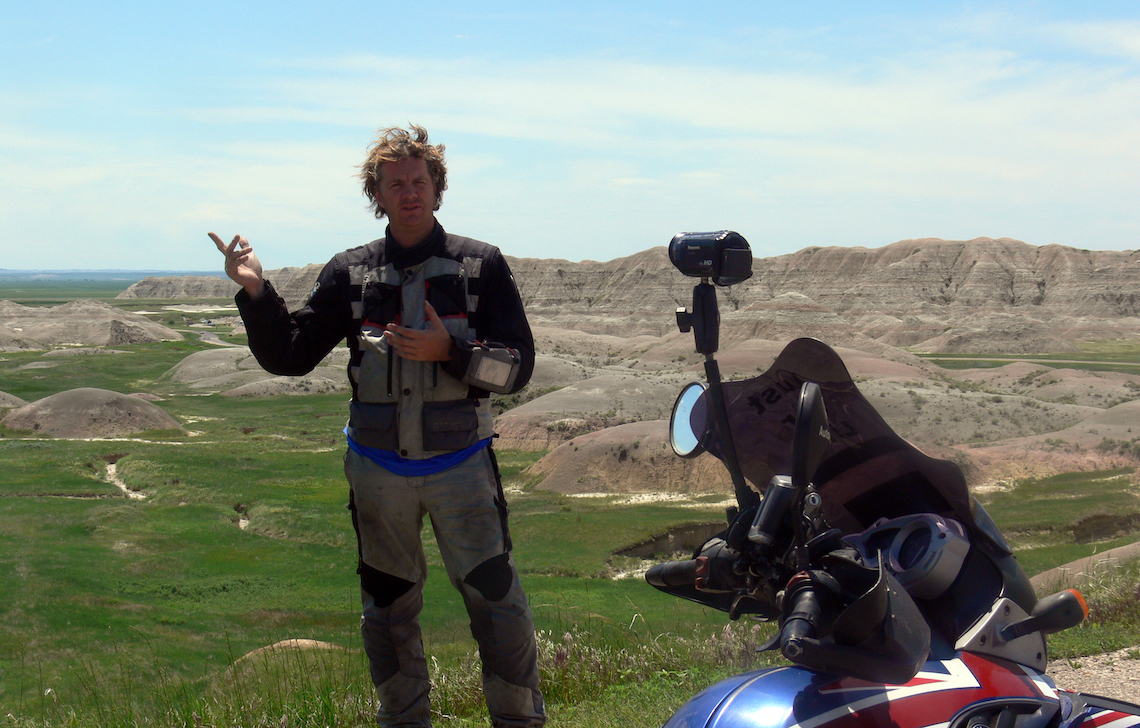 Improve your travel vids
I've received a lot of help with Brainrotting while travelling, often from professionals who took time to watch my videos and give constructive criticism. Here's the essence of their advice, mixed in with a few hard-earned pearls of my own wisdom
Situation, situation, situation A view of the Grand Canyon is amazing, as is standing on the edge of Iguazu Falls, but for your average armchair viewer they want to see conflict and want to share your experiences. Remembering to pick up and point your camera at yourself at low points in your journey is an important part of making your video and you'll be rewarded with some of your best footage, once you've recovered from your ordeal!
You've got something to say and people want to hear it Don't underestimate the power of voice. A good soundtrack is helpful but, as mentioned above, pointing the camera at yourself is an uncomfortable hurdle worth leaping over. Using voice-overs is another good storytelling technique
Animate your voice and gestures I met a Norwegian TV news reporter on my travels, who told me: "if I spoke in real life the way I speak to camera, my friends would all laugh at me."We all know that our politicians receive training before being thrown to the media dogs, and there's a reason. If you sound and look animated, your video will, too
Kill your darling You have hours of footage, but for you, one piece stands out. Maybe you invested time and effort in capturing that interview or shot. No matter how precious it is, if a clip doesn't fit with the story you want to tell, or you've run out of time in the edit, it's time to kill that darling. Sadly not all of your hard-caught footage will make it to the final cut
Keep it simple Sticking to simple fades and clear text descriptions will garner you a wider audience. Many people find the visual noise of peels and more elaborate fades irritating and it's the fastest way to remove any veneer of professionalism you've worked so hard to achieve
Find a theme Find a consistent music track, a consistent font and even consistent text colours to use. You want people to identify the video as being yours, so brand it as such. Developing your own short introduction sequence is a good way to theme your videos, too
Get folks involved Not only will you gain interesting insights into differing cultures to share with your viewers, the people you meet on the road will most likely share your video link with friends and family, thus increase your audience
Limit helmet-cam shots You've invested so much money in your new helmet cam you feel almost obliged to fill your video with POV shots. Think of them like spice; add them for flavour, to help tell your story, but don't make them your story
Practice your lines Before pointing a camera at yourself, think of what you're about to say. I've found that repeating the words out loud is a much better way of committing them to memory. You may feel stupid but you're about to stand in front of a camera in public, you can do it! I often repeat the same take to camera many times over to give myself a choice during the edit
Print business cards and stickers This is a very easy way to keep in contact with the people you meet on the road whether they're fellow travellers or new friends from the countries you're passing through. They'll help you promote your videos, and stickers can act as a cheap ice-breaker; they've also helped me sweeten more than the odd over-zealous official on the road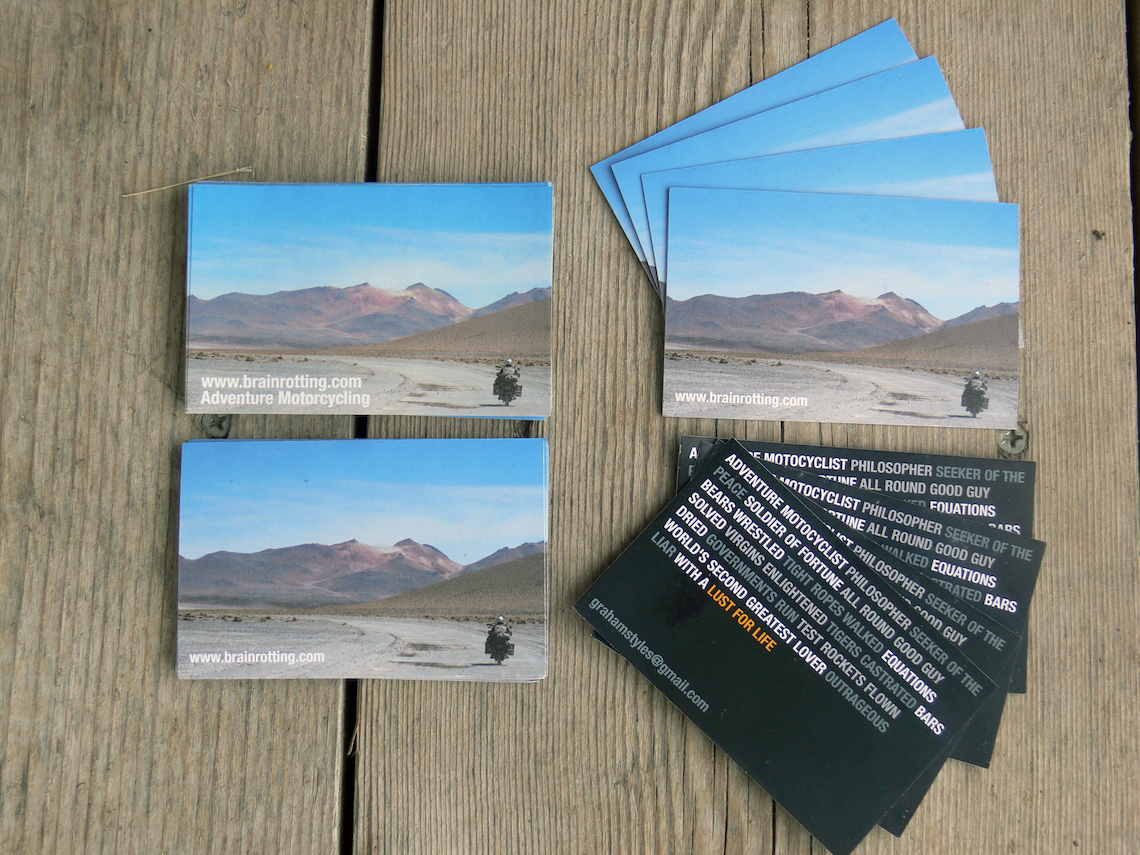 Tip
Get in the habit of filming each video clip for a minimum of 10 seconds to give you enough time to cut an entry and exit point during the edit
Be seen
It's one thing to make a video that people want to watch, but how will they find it among the thousands of videos being uploaded to YouTube every hour?
Keywords: use Google's Keyword search to identify the most searched-for words similar to the subject of your video. Once you've identified the most popular keywords, add them to the title, description and the tags field for your video on YouTube. The words used in your video title are the most important ones to get right. See, https://adwords.google.com/select/KeywordToolExternal
Avoid copyright infringement: in hindsight I wish I had. If your videos become popular you can apply to join the YouTube Partnership Programme. Being a YouTube Partner will help to promote your videos as well as potentially earning you some much-needed Google Ad's revenue to start paying back the money you've poured into your video project
Get your mates involved: by asking friends to comment and give your vid the 'thumbs up' your video has a better chance of being promoted by YouTube as well as appearing along side other similar videos. Replying to comments also promotes your film as a 'being discussed' video. If you find a video similar to yours with a high number of recent hits, submit your video as a 'video response'. You can only do this once with each video you make but it will help promote your video and push traffic your way
Social networking sites: Facebook vs Twitter. I use both to promote my videos. Facebook is by far the better medium. At best I probably gain a 10 per cent hit rate from my Twitter followers versus up to a four per cent hit rate from Facebook. By setting up an open Facebook group or fan page you know you can contact followers when new videos are uploaded without the fear of irritating them with spam. Remember to advertise that you use Facebook and Twitter in your videos. It will encourage people to follow you and generate traffic
Travel websites and specialist publications: request to have your video posted on travel video websites like Matador Network (www.matadornetwork.com/tv), the most-read independent travel publication on the web. There are many other websites, travel bloggers and specialist publications wanting to fill column inches with interesting stories. If you have a story to share, get talking!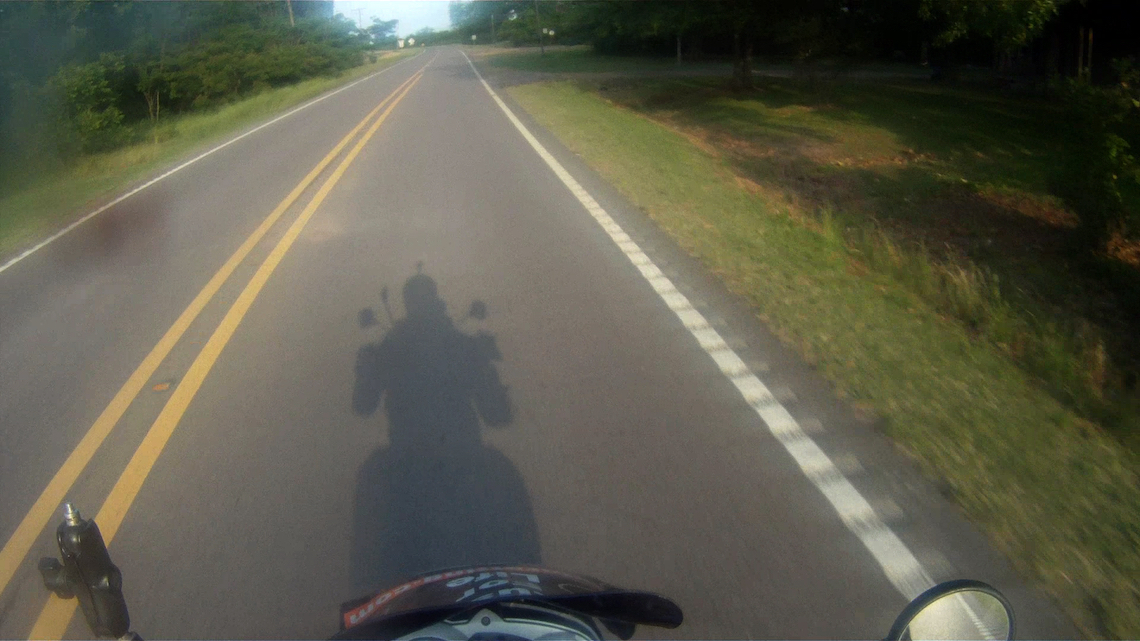 I hope you've enjoyed this three-part journey along my video-editing learning curve, and it's encouraged you to take the plunge and enter the world of travel-film making. Who knows, if you get really good at it you could even submit your film to
be shown at Austin Vince and Lois Pryce's The Adventure Travel Film Festival? (www.adventuretravelfilmfestival.com).
Tip
Your average YouTube viewer typically likes watching videos under two minutes in length. If your audience will watch a five-minute video they'll probably watch a 15-minute video, so don't obsess with making short snappy videos, unless that's what you want to achieve