For the last five years, Michael Martin has been riding around the world filming and photographing some of the world's most inhospitable landscapes for his Extreme Earth project. We caught up with him to see how he's been getting on…
If you're looking for someone who truly lives their life on two wheels, you'd be hard-pressed to find a better example than adventure photographer Michael Martin. With more than 100 expeditions completed to some of the most remote places on Earth, the modern-day nomad has always used a motorcycle to transport him and his equipment close to landscapes, nature and even the people living life on the edges of existence.
With another mammoth film and photo project, Extreme Earth, in the final stages of completion, Michael tells ABR why a life on the road is the only life for him.
As winter sets in and you're reading this in your favourite armchair nestled by the fire, spare a thought for Michael Martin, who has spent the last five years on the road making around 40 separate trips all over the world, from the North Pole to the South Pole, including 15 times in the Arctic and five times in the Antarctic, as well as spending plenty of time in the scorching heat of the arid deserts too.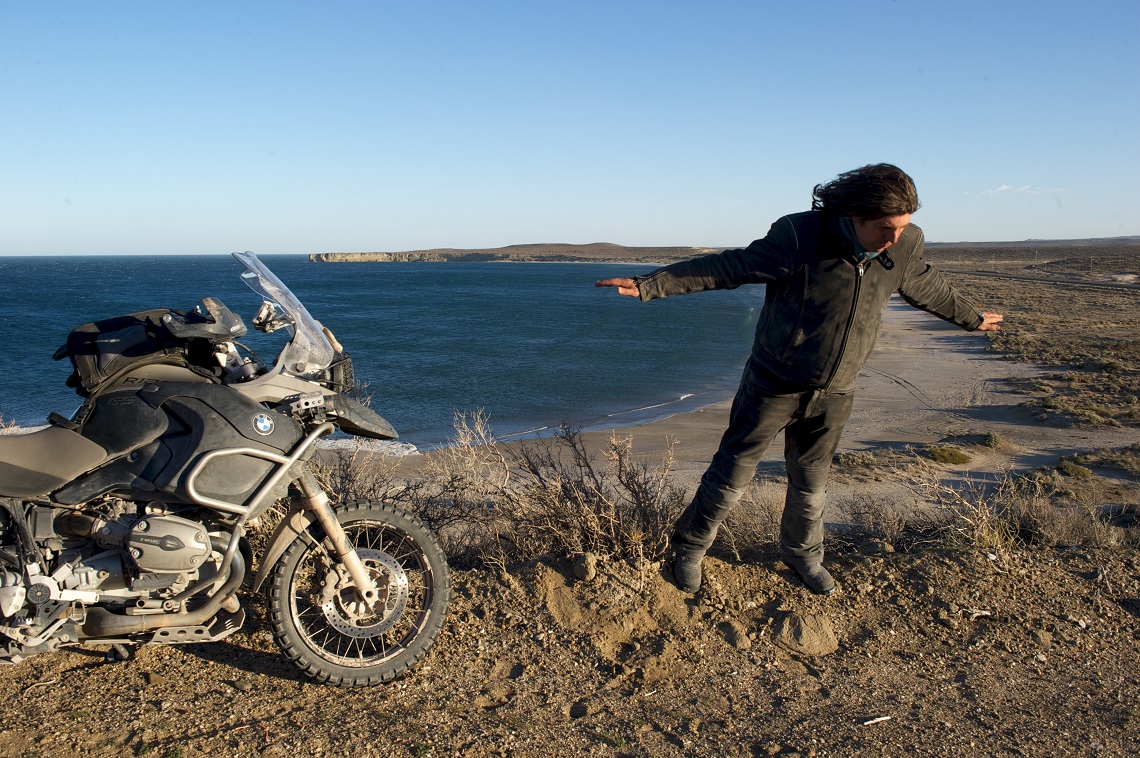 Over the years, Martin has become an icon for motorcycle adventurers, and his latest travel quest has taken him further into planet Earth's extremes than ever before. His Extreme Earth project saw him travel to every desert in the world, cross continents and investigate little-visited corners of the globe.
There have got to be easier ways to make a living, but for the long-haired German with the itchy feet, it's all about documenting his 'life's work' and showing others the rugged beauty of our planet and the places that almost all of us wouldn't get to see otherwise. This latest Extreme Earth project has resulted in a nine-hour DVD documentary box-set as well as a new 450-page book published in English, German and French, packed with inspiring pictures and 300 pages of text.
Of course, every photograph tells a story and that's why the best way to see these travels brought to life is to visit one of Michael Martin's presentation evenings. He's done around 150 already this year across Europe (including a recent engagement at the Royal Geographic Society in London) with another 150 to come next year. This means even more time away on the road of course, but it's the 'bread and butter' that allows him to plan and finance future expeditions around the world.
He's used many forms of transport to reach the back of beyond, such as dog sleds, camels, snowmobiles, helicopters, skis and even an ice-breaker ship, but a BMW 1200GS is what he is most associated with, and he rides it through some of the most extreme environments on the planet.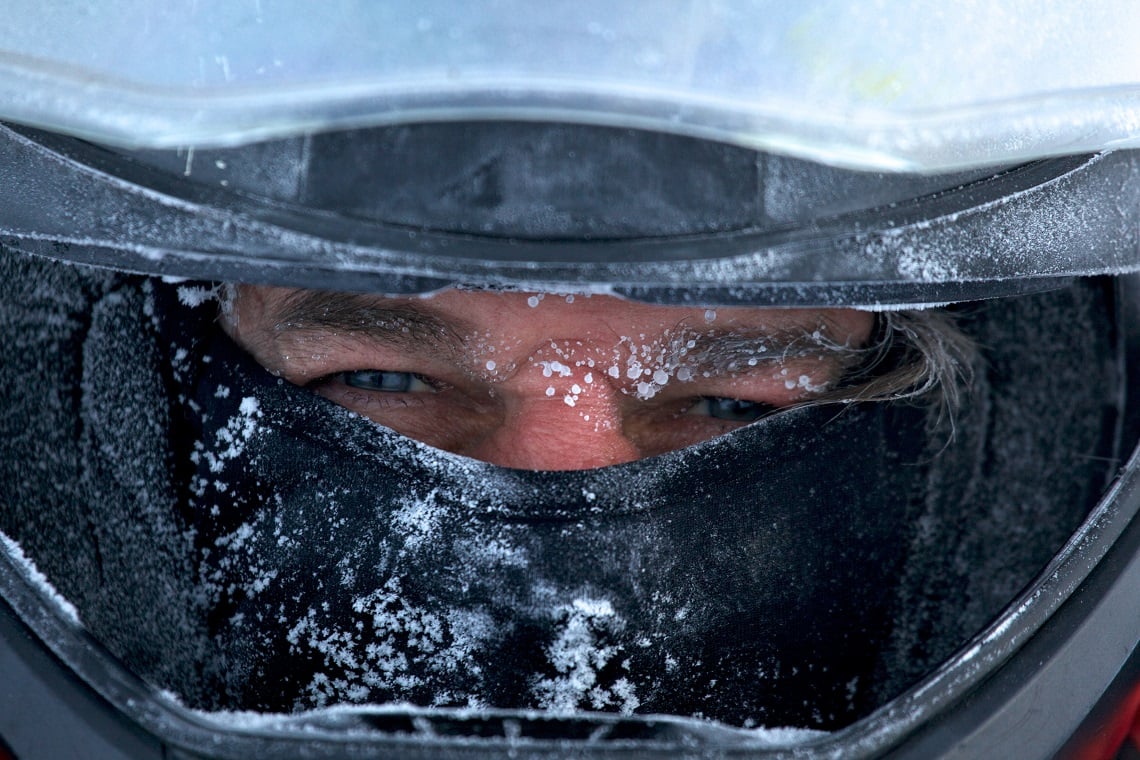 These extremes have included the scorching heat of the Sahara but also temperatures down to around -50C in the Polar Regions. Early photos of Michael show a bike absolutely packed to the rafters with film and recording equipment, but thankfully for him (and his suspension) the digital era and technical developments have made things much easier nowadays.
"In former times I had different medium format and small format cameras," he reminisces. "Now there's only one format and I just take three lenses with me. Zoom lenses are so much better now too. I can also change the sensitivity of sensors, and I no longer have problems with x-ray machines at airports (photographers always lived in fear of x-rays damaging their films).
Thieves were a worry, too. In the past I would be 'guarding' 200 films close to my body, this was my life work that I needed to protect, but with memory cards these days it's so much easier.
As for the actual reliability of the equipment, it's great. I use the cameras from -50C to + 50C and I never had any real problems. The only problem I encountered was in Mongolia when it was -48C and the grease in the camera motor was affected, but after a few minutes in my hands it warmed up and was ok again." Having ridden on his travels for around a quarter of a century, Martin has had the chance to ride a large variety of bikes, including his current liquid-cooled BMW 1200GS Adventure.
"I've travelled in some of the harshest environments known to man but the new GS is the best I've ridden, it's even stronger than its predecessor, and I didn't think that would be possible. The riding is easier than before. If you compare the R 100 GS that I used to ride in 1991 with the latest version it's a big, big difference. The liquid-cooled GS has a lot of electronics but it all works perfectly and the 'weak point' is me. I have to endure the hot and cold temperatures but the bike is always OK.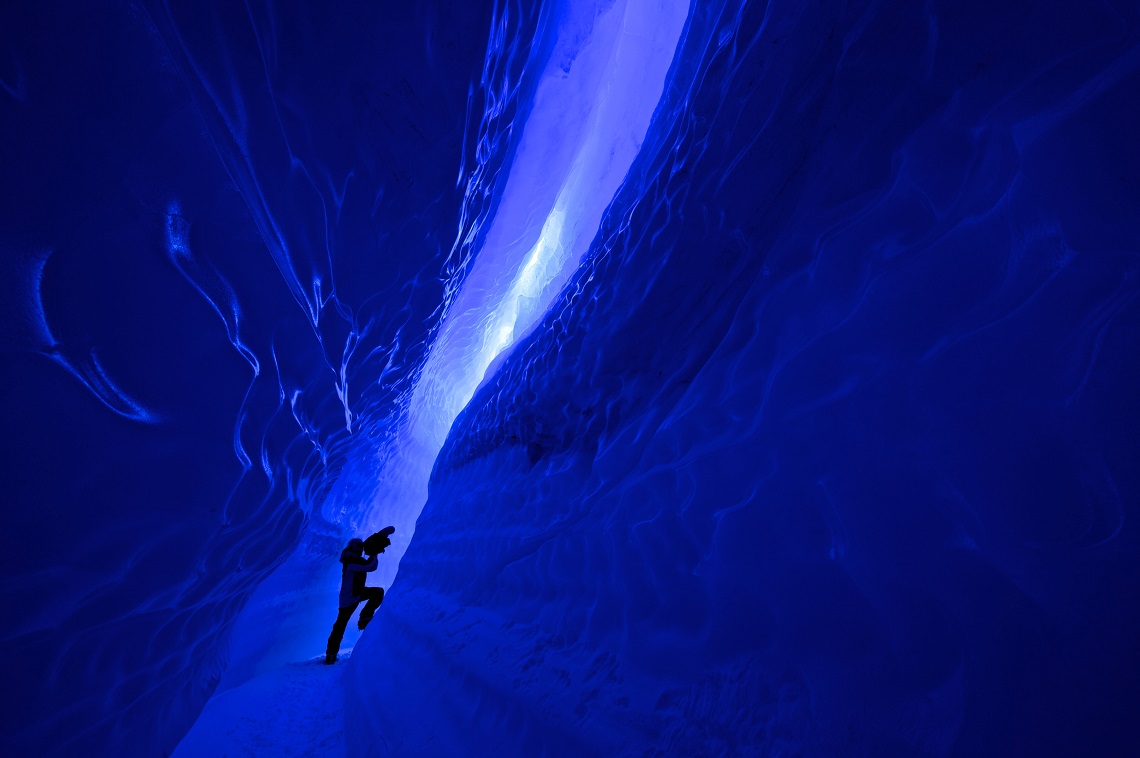 The weather in northern Canada or Mongolia in the wintertime is tough on my body and I'm the one that needs heated underclothes and heated handlebar grips to deal with the freezing temperatures. It's not much fun but the bike can deal with it all!"
While Martin may have visited much of the globe, his adventures are never fully complete and even after witnessing so many memorable places and people, he is always curious to see new areas of our planet. Even after 25 years spent in hot deserts, on this latest project he was able to visit some regions that were "closed" to him before, such as Saudi Arabia, Tajikistan and Iran. But it was the ice deserts that left the greatest impression, especially during his first time in Antarctica.
"Antarctica left a big impression on me," he says. "There are no people, it's amazing to fly in with a scientific expedition from Cape Town to Maudland. I've been to the South Pole, but it was awe-inspiring to see east Antarctica. In the remote areas, it's absolutely untouched by mankind and like a paradise. It's not how people imagine it. At the Antarctic Peninsula, you don't get the same feeling of remoteness because there are a lot of ships and life and people. You have to go to the east – it's just wilderness, the last true wilderness on Earth."
That remote wilderness must seem like a lifetime away for a guy who is spending a lot of time on the road in Western Europe right now, dashing from city to city on his latest book tour. But that suits Michael Martin just fine because as long as he's not standing still, the seeds of inspiration for the next adventure could be found literally anywhere.
"Who knows where I'll go next? Perhaps I'll look into other areas such as rainforests because I love contrasts in my life. I love my life in the desert and I love my life at home with the kids, or at the office, but I also love life on stage presenting – every day another town. The balance is good right now, but that's probably because I never stop travelling, moving and learning!"