Alex Chacón is an adventure motorcyclist, traveller and YouTube sensation whose videos have been watched by millions of people. Rob Slade caught up with him to hear about his passion for motorcycles, his best experiences and the time it went entirely wrong on the Bolivian salt flats.
Aged just 17, Alex Chacón harnessed his zest for adventure and set off on a 30-day, 15,000-mile motorcycle trip around the United States. It was his first great journey and nothing has quite been the same since… 
It was on this trip that the seed for his future projects was born. "That's when I started getting photography involved and I realised there's a great beauty in this world," Chacón said. 
Fast forward five years and he was at the start of another journey. An epic adventure from Alaska to Argentina and then back to America on his Kawasaki KLR 650. He funded the journey by selling all of his belongings and then spent 503 days covering 82,459 miles and 22 countries.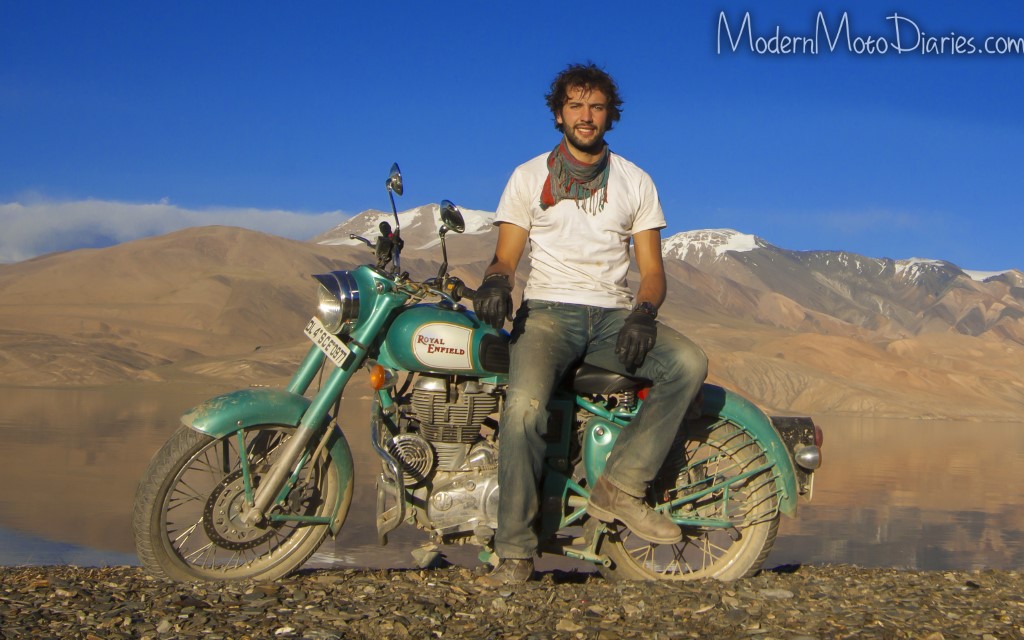 It was the documentation of this trip that later became his successful blog, The Modern Motorcycle Diaries. "It all started because I wanted to capture the world. It started because I wanted to help a cause. During my trip I helped local charities and [wanted to] show people that you can do these things." 
"I combined my photography and videography and my love of creativity and coming up with unique ideas for filming and showing people an amazing adventure for those who couldn't do it," he said. The result? A succession of viral videos, a website that quickly amassed 1,000,000 unique visitors and the building blocks to a career as an adventure motorcyclist, blogger, photographer and filmmaker. 
While it's important to remember that not all of Chacón's travel videos centre around motorcycle travel, a scroll through his collection and a look at his blog reveals a great number of experiences on a range of two-wheeled machines. So after covering extensive distances in the saddle, is there any particular bike that he rates above all else? 
"I don't like to say that you have to have a certain bike, certain gear [or] a certain helmet to do something like this because any motorcycle is an adventure motorcycle," he explained. Beyond that, Chacón believes that it's impossible for him to pick a particular bike for everything because each adventure may require a different machine.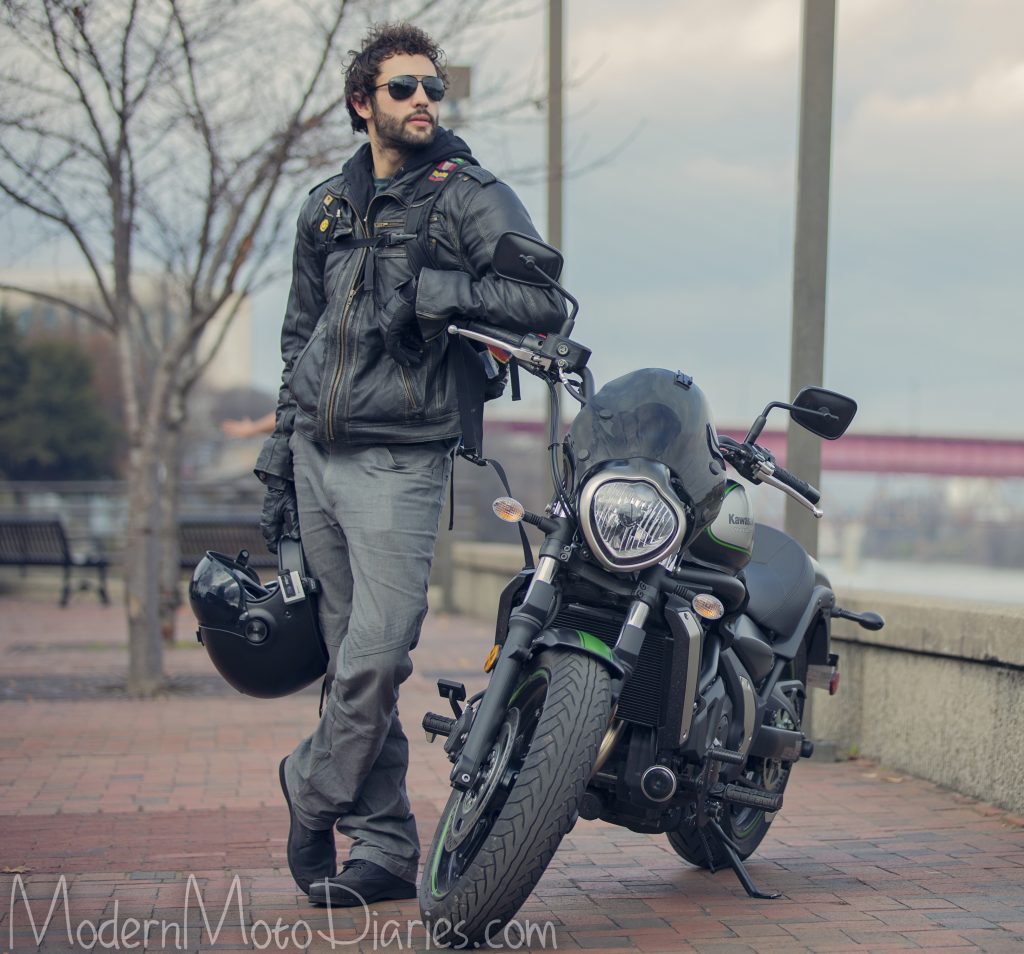 While he may not be able to nail down a specific bike as his favourite, it seems that motorcycles certainly represent one of his favourite forms of transport. "The motorcycle provides a unique way to go places cost-effectively and the motorcycle provides a way to take roads and go places that other 4×4 vehicles, rented cars or other big, heavy vehicles can't go." 
But Chacón believes it goes deeper than that too. It's not just about the practicality of a motorcycle but it's about the connections and relationships it can open up. "When you drive motorcycles, the locals really recognise this because there are many more motorcycles around the world than cars." 
"[They] can see that your struggle through the roads, the weather and your travels is real and they associate because they too drive motorcycles. So there's almost a brotherhood and a companionship with the people you meet because you drive a bike." 
What is perhaps most remarkable about Chacón's journeys is the fact that he had next to no knowledge of mechanics before leaving. "When I first started travelling, I had no idea what I was doing, I had no maintenance experience and I had no technical gear experience. For example, on my first trip, I left with jeans, a t-shirt, a sweater, a pair of socks and tennis shoes." 
For 30 days that's all he had as he toured America. He learned his lessons in the heat, the rain and the cold. "But I still went out there," he explained, "because it was more about the adventure". 
Even when he was taking on his mammoth Alaska-to-Argentina adventure he had no knowledge of motorcycle maintenance. He didn't know how to change a tyre, he had no idea how to maintain the bike or that parts would wear but he was determined to not let that stop him. "The moment I started thinking [of] everything I thought that I needed to do or plan it was overwhelming and it was too much to actually leave."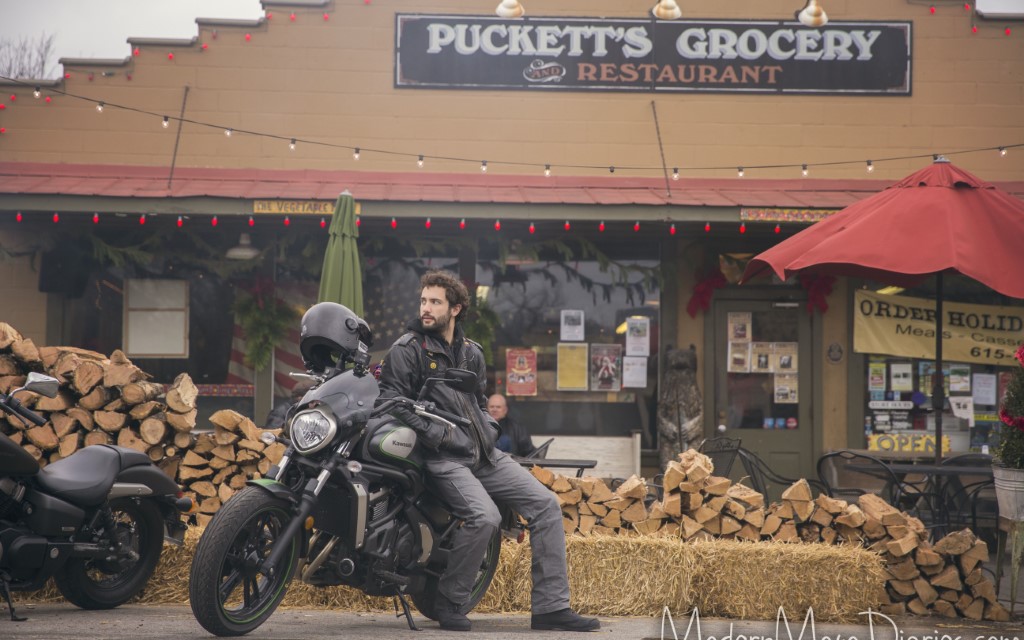 "The hardest part of any trip on a motorcycle is just leaving. And I think lack of maintenance, lack of expertise and motorcycle work is a big factor for many people." 
Of course, he would have had to be one very lucky person to have got through a trip this big without having any mechanical issues. But as far as he was concerned, there would always be someone along the way who would be able to help. Everything else he would just learn from the internet. A big decision, but one that doesn't seem to have caused him too much trouble over the years. 
As the conversation moved on, the questions turned to some of the highlights of Chacón's travels, but choosing a favourite country proved challenging. "It's always the most difficult and impossible question to answer. There's so much beauty in different places. I took something from each place, each culture, each people, each language. It's like asking which of your 15 kids you love the most," he said. 
But being unable to pick a particular country didn't stop Chacón from picking some of his particular highlights. "I would say that the world's largest salt flat in Bolivia and those roads were awesome." As it was wet season the roads were incredibly difficult meaning it took Chacón three days to traverse some of the Bolivian Altiplano. Upon arriving, the salt flat was flooded and had turned into the largest mirror on Earth. While there, he ended up having an out-of-body experience. "I didn't know what planet I was on." 
Another of his most memorable moments was the time he rode into the Arctic Circle in Alaska. He had been hunting down the Northern Lights for 13 days before they eventually stopped hiding, and with perfect timing, too. "They finally appeared and that was a completely jaw-dropping experience. It was my birthday when I actually got a chance to see the Northern Lights for the first time." 
Of course, when you spend as many months on the road as Chacón has, there are bound to be times when things don't run quite so smoothly. "Getting sick with parasites in India was miserable," he explained.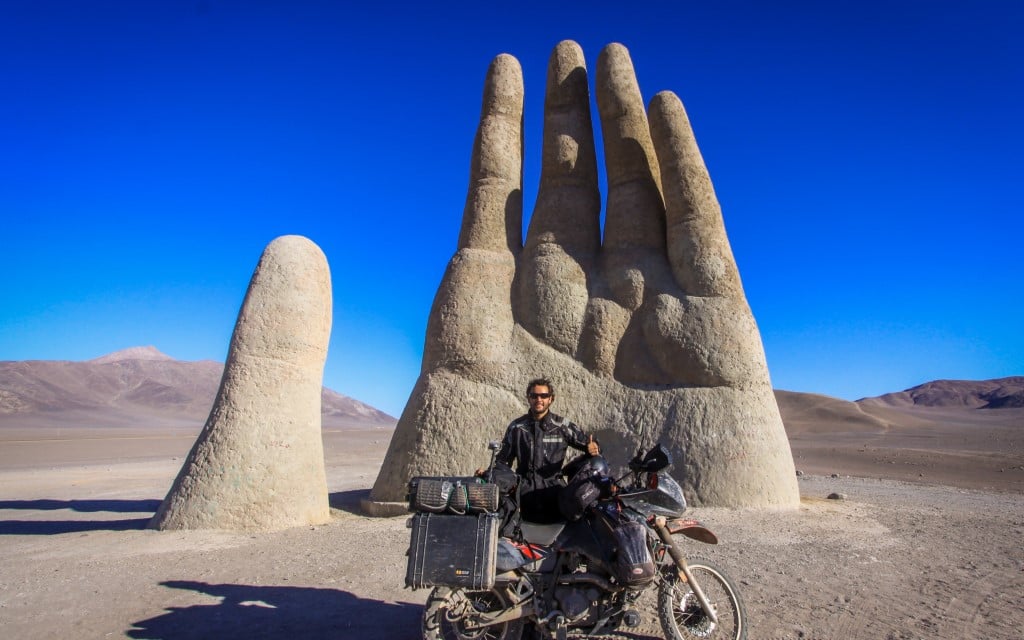 "[Being] stranded in Patagonia for four days without food was a difficult moment. I was alone for four days and finally, on the fourth day I said, 'screw it'. I had to start walking somewhere." Fortunately, as soon as he started heading off in search of salvation a car showed up, the first one to come by in four days. 
Those were among the more traumatic experiences Chacón recalls, but there have also been other times when things haven't exactly gone to plan. Like the time he was detained by officials who were trying to obtain a bribe from him in Honduras. Or when he was riding through the Middle East and he was held for 12 hours simply because he was branded as suspicious. 
Speaking about how he handles these sorts of situations, Chacón said: "Because everything that happens is kind of new to me, it's very novel and it's interesting and I always find some sort of entertainment, if not humour, in difficult situations." 
"That's how I'm able to keep myself sane because I find the humour and the uniqueness and think of the final post-outcome of what it's going to mean for me."
With daunting experiences like the above on the agenda, it's no wonder some people think twice before taking the plunge and heading off on an adventure of their own. But Chacón doesn't think these sort of stories should stop. "The hardest part of doing any trip like this is leaving. 
"So my advice for these people is don't be deterred by the dangers, the unknowns, the difficult, the scary and all these things our imagination can come up with. Because the majority of your trip will be fine, it will be safe and there will be people to help you." 
That's not to say there won't be times where you will be presented with problems. But Chacón believes it's these moments that will test your patience, your skill and your character and "as long as you follow proper safety guidelines on basic travel tips, you'll be fine". So, what are you waiting for?