Ryan Kluftinger (better known as Ryan F9) is the face of the hugely successful FortNine YouTube channel. With 1.4 million subscribers, it has made him a global motorcycling star. James Oxley catches up with the Canadian adventure biker to discover the secret to his success
ABR: Good morning Ryan. For anyone who hasn't seen the FortNine YouTube channel, can you explain exactly what it is?
Ryan: Yes, so FortNine is an e-commerce company in Canada. We always say we're kind of like the Revzilla of Canada. For you guys (in the UK), we'd be the SportsBikeShop of Canada.
So, we're an online retailer that sells all kinds of motorcycle gear like helmets, jackets, pants, tyres, engine parts.
What I do is the YouTube channel for FortNine. We're basically tasked to create content that we find interesting, entertaining, or useful to motorcyclists. And as long as other motorcyclists sometimes feel that way, then FortNine is very happy. That's basically the gist of what we do. I write and present videos and my colleague Luke shoots and edits them. That's about it.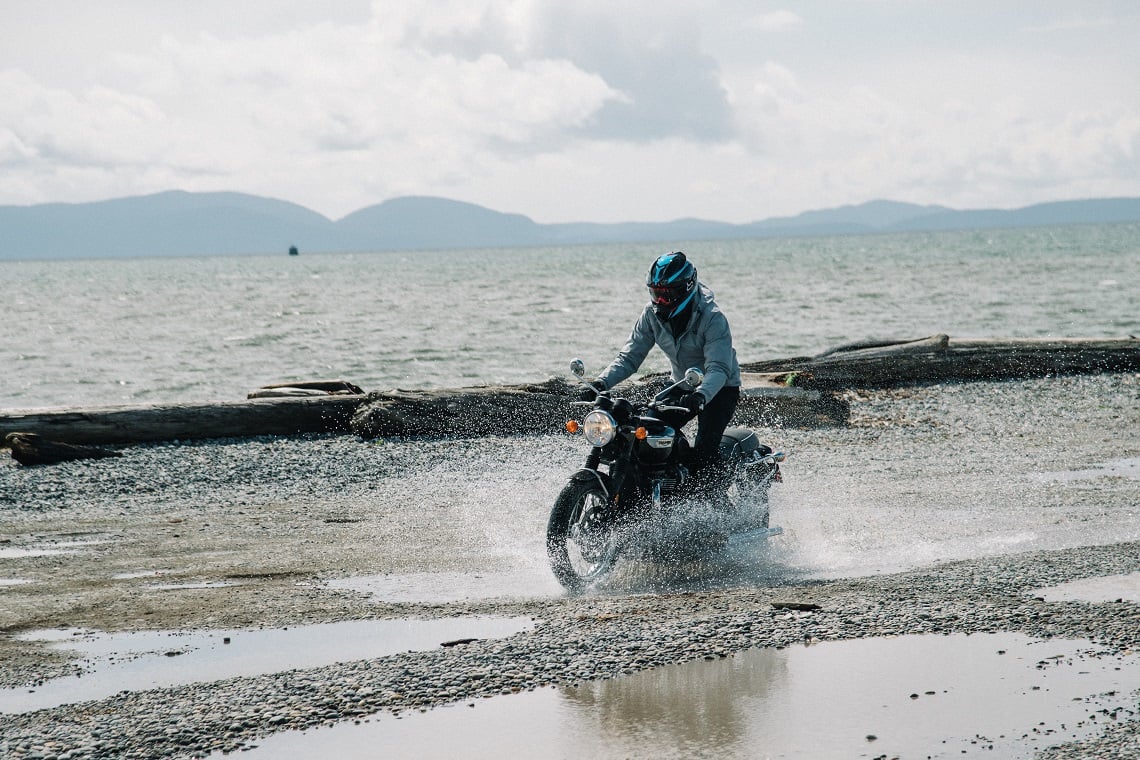 ABR: You're a very recognisable face in the motorcycling world these days, but where did your love of biking begin?
Ryan: I started in the dirt as a child. My friends and I pestered our parents enough that, in a group of 10 friends, there were five of us who had bikes. So, after school every day, we'd go out to the hill behind our house where we stashed shovels and rakes that we'd stolen from our parents' sheds, and we carved this really hack motocross track out of a sandpit.
It was an active quarry, so some days we'd go back up there and everything would be destroyed. But we had a little track and we had five bikes that ran the gambit, like an XR80 and a two-stroke. Some of us were nine years old and some of us were 16, and we would go race. It was the epitome of 'run what you brung'. The skill disparity was enormous. That's kind of my background. It's just like hack, garbage motocross.
ABR: That sounds like a great environment to grow up in as a kid. Did you go straight from riding in the dirt to getting your road licence when you were old enough?
Ryan: Yeah, I did. My dad rode and he had a Suzuki DRZ400. I got a job, a park ranger would be the easiest way to describe it. To get to work I had this 12km (7.5 miles) forest service road. Or I could take this 18km (11.2 miles) single track that was a really gnarly enduro trail that also went up to the top of this mountain.
I was in the position where I was destroying the family (Toyota) Camry every day. So, I said to my mum, 'if I get my motorcycle licence, I'll just use it for work. I can ride dad's DRZ up there and the family car will survive'.
It was a dream. I got to ride enduro twice a day, every day on the way to work. And I got to convince my parents to let me have a licence. From there it was just dominoes and I got into all types of bikes.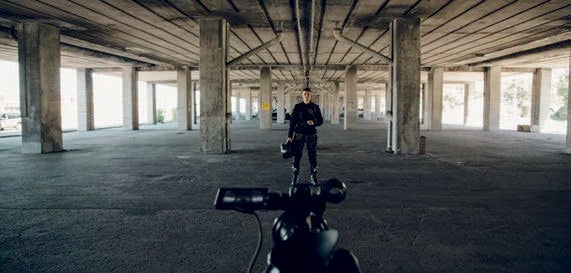 ABR: So, how did you go from motorcycling being your hobby, and your daily commute, to having a career in the industry?
Ryan: Like a lot of people, I fell arse backwards into it. I went to university in Quebec and I did some freelance writing for magazines. I needed to pay the bills and there was this job opening from a company called Canada's Motorcycle that wanted a blogger to create an online blog. At the time it was the 'it' thing on the internet.
I'm definitely a written word guy first, that's where my heart truly lies. When I started with Canada's Motorcycle, that's what I was doing. I was writing. And then, a little ways in, they decided to rebrand as FortNine. But they didn't want to just change the name in the dark one night because the next day no one will find it on Google. You have to build some SEO recognition.
So, as part of a branding exercise, we launched this YouTube channel called FortNine ahead of the website switchover. It was never really supposed to succeed all that much. It was just supposed to gain some Google recognition and hopefully get some clicks, and help with the digital marketing of the website.
But of course, the channel did well and so we ended up sticking with it. So, for me, it was incidental. I was the closest thing we had to a video person and so I got tasked with this YouTube branding exercise.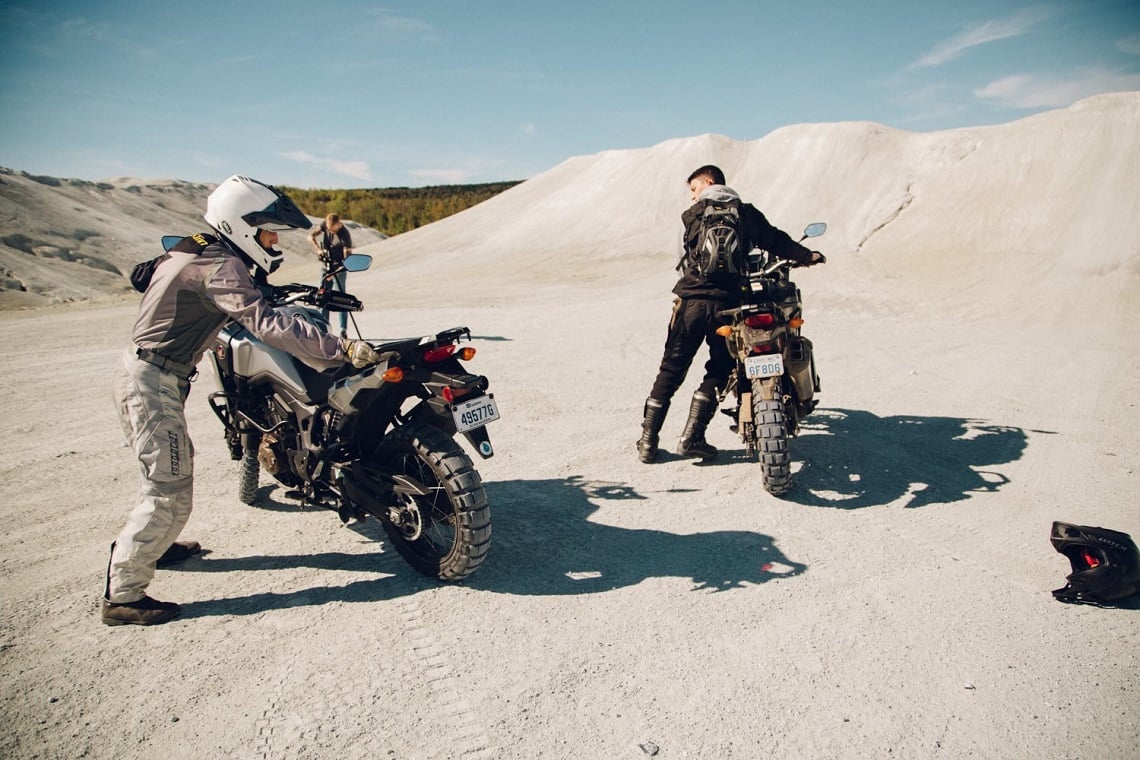 ABR: FortNine videos have a distinctive, often cinematic quality to them. Did you quickly hit the ground running, or did it take time to develop that style?
Ryan: It definitely took time and it's always in flux. The videos we make a year from now will probably be different from the videos we make now. It's a very organic thing. It just depends a lot on what I'm currently reading or watching, and what Luke's currently reading or watching. We chat about it in the office just for fun, and that often brings ideas that we can bring to video. It's changing all the time.
ABR: Something that soon becomes clear when watching FortNine's YouTube content is the fact you don't follow what's new or on-trend. So, how do you decide what subjects to cover? Is there method to the madness?
Ryan: Yes, it's definitely a mix of method and madness. Often, we're not covering the new stuff out of necessity. We work with press fleets and press bikes when they (manufacturers) are willing, and we're very grateful to receive things from them. But a lot of the time we get a press bike, we make a video, and they don't like some negative things we've said, so they never give us anything else.
A lot of the time we're not covering new bikes simply because we can't get them. And so, it's our prerogative to go onto the used market and say, hey, the Suzuki Bergman is a really interesting scooter with a cult following. Why don't we buy one and do justice for that machine there?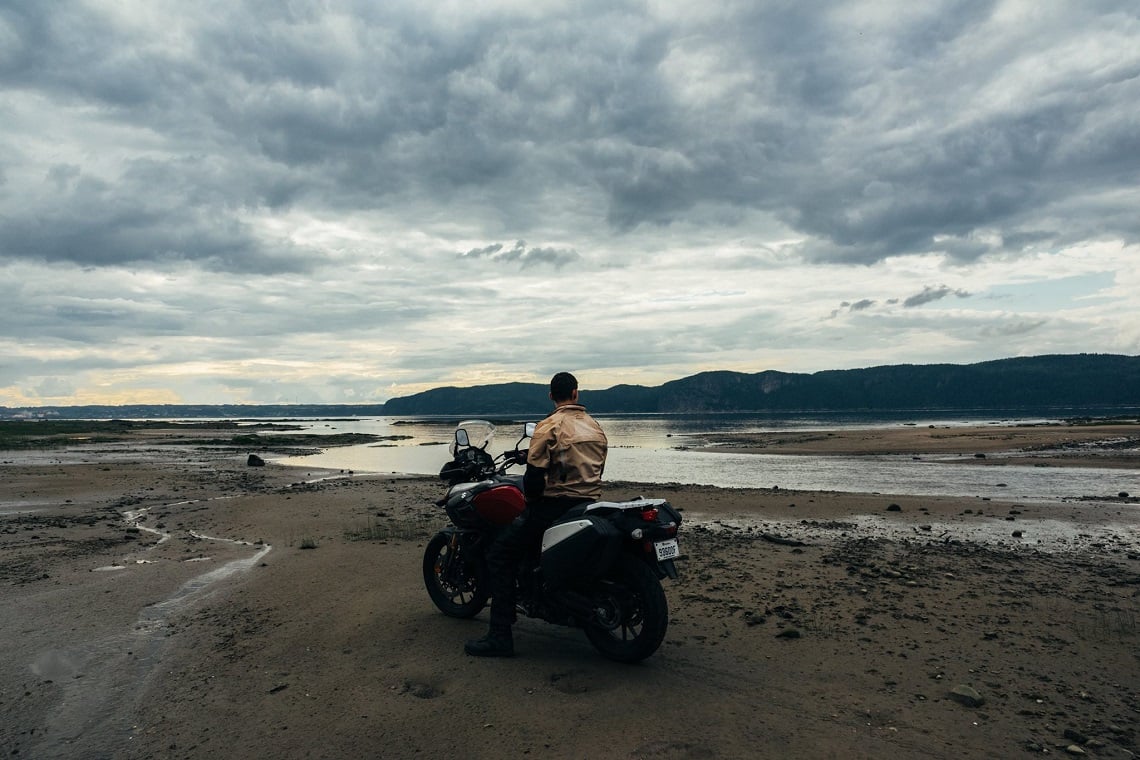 ABR: I've watched FortNine for years now but there are certain videos that stand out in my mind as you guys really hitting your stride. The one that comes to mind was the Honda Africa Twin CRF1000L review. Was that a standout moment for you in FortNine's development?
Ryan: Yes, you've picked a good one there. For sure I think the Africa Twin video was a bit of a watershed one for us. Mad Max had just come out and we were all really kicked on it. So, we had this idea that we wanted to do a MadMax style video.
At the same time, we had travelled to Quebec City to shoot a travel video there. We met a guy who was an adventure rider and he told us about an asbestos mine that was closed, but all the old asbestos tailings and piles and everything was still there.
Of course, there are minerals so any water that collects there turns to this electric aqua blue. The dirt tailings themselves are like this weird moon grey because it's all asbestos. And it has created a whole otherworldly, alien-looking landscape. To this day it's probably the coolest single place I've ever ridden and also the most dangerous.
I mean, if you're there on a hot day, you're kicking up asbestos dust that could potentially take years off your life. But if you're there on a wet day, and the asbestos mostly stays down, man it's just the coolest.
So, I think it was the perfect storm. It was the right location, we had recent experience of Mad Max which I think was the right primer to make that video. And then I think we had an interesting bike in the Africa Twin at the time.
It was a very important and new type of adventure bike. It was a big video for us. I'm glad to hear it came across that way for you.
ABR: It certainly did. And the video's cinematic quality makes it clear that it wasn't filmed by you simply strapping on a GoPro. How did you go about making a motorcycle video that looks so epic?
Ryan: If it were just me and a GoPro, the video would look terrible. I'm a huge technophobe. I know nothing about cameras, I know nothing about filming. I don't do any of that stuff. The team is hugely important, but I want to preface that by saying it's also extremely small.
It's one person who shoots and edits our stuff, but he's a wizard with the camera and his editing software. He can make something look extremely cinematic working by himself with pretty minimal kit.
I'd say 95% of FortNine videos are just myself and a videographer on a shoot. We find it's very quick to run and gun with a two-man team. You also don't get kicked out of places as much.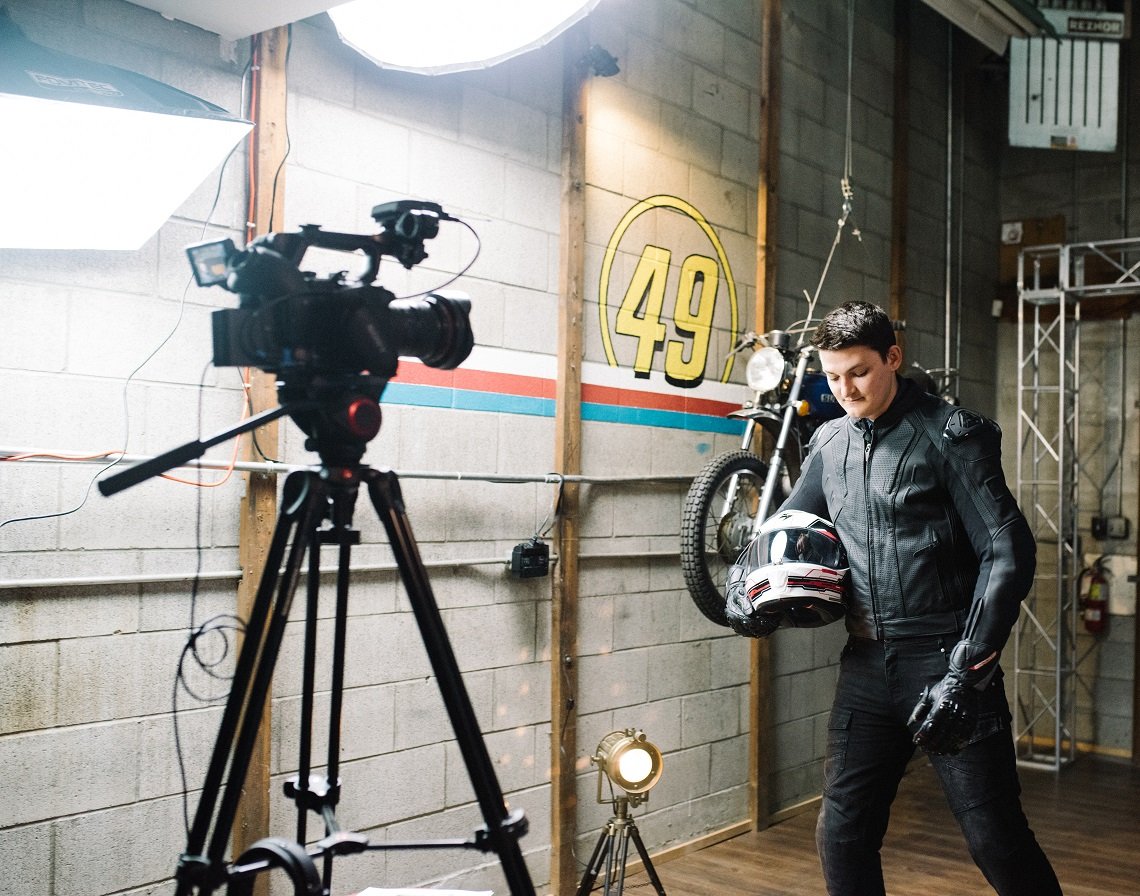 ABR: Have you ever been kicked out of anywhere while filming?
Ryan: Every shoot, almost!
ABR: Does knowing that millions of people watch your videos, and take notice of what you say, influence the content you create?
Ryan: Yes, it definitely does. The pressure grows all the time to produce something entertaining and interesting, but more than anything, accurate and factual. YouTube is brilliant in that you release something and you immediately have 3,000 people's response to it. If you make a mistake, they will catch it.
That's a good thing because the platform fact checks itself. I feel that pressure when I'm doing something, particularly anything that portends to be scientific, and I try and work very hard to make it scientific.
ABR: Well, it comes across very well. And something that's also clear is that adventure biking is an area of motorcycling that you have a passion for…
Ryan: Yes, I think it is. I definitely tend towards the dirt. Adventure bikes are this happy middle ground where they have broad appeal to motorcyclists because they're kind of like street bikes, but you can off-road on them. So, I think we end up in that realm a lot for that reason If it were just me on my own personal riding time, I'd be more on the dual sport side of the adventure spectrum. I tend to like small, more trail-centric dual sports in my personal riding.
That's the type of thing I do, but for sure on the channel, there's lots of adventure bikes.
And I love them too. I do adventure riding and I've got an F 800 GS so it's definitely something that's close to my heart as well. And in Vancouver, it's the thing to do. This is adventure bike mecca, so it's the right type of machine to have around here.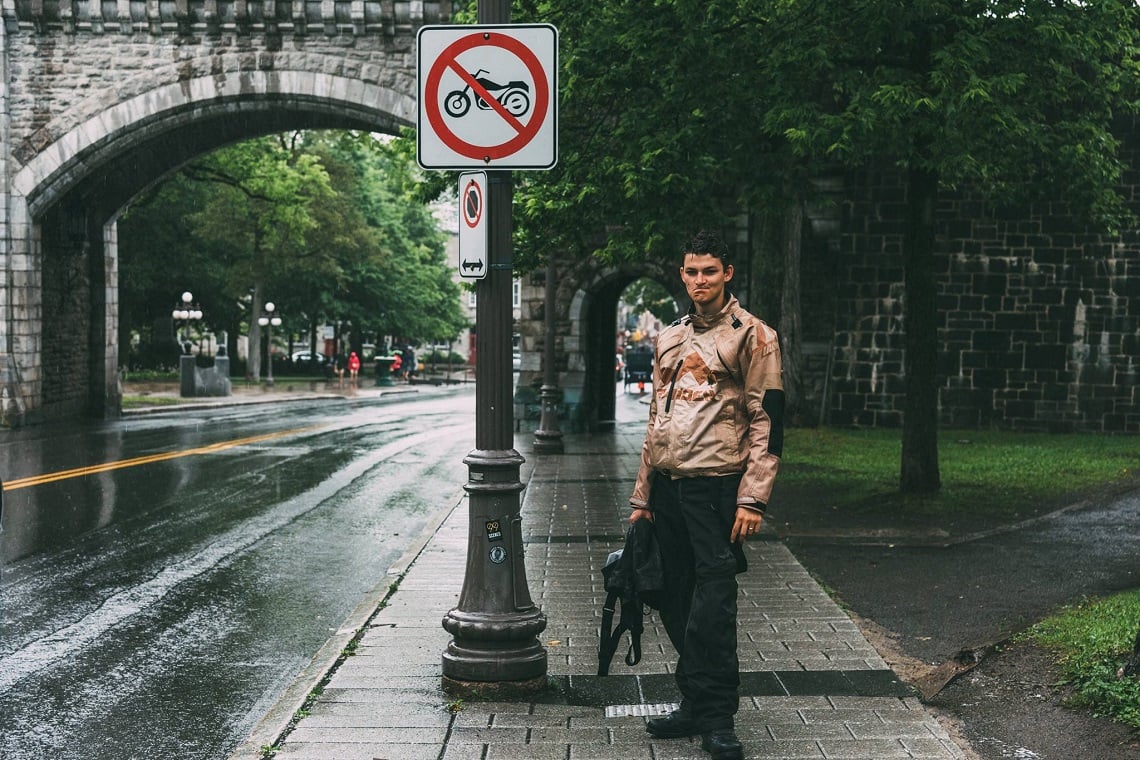 ABR: And that brings me to Canada, and Vancouver in particular, which often feel like a co-star of your videos. I'm always interested to see where you're filming, whether that's in the city, forest, or mountains. What makes Vancouver a great place to be an adventure biker?
Ryan: I think Canada, in general, is a great place to be an adventure biker because our cities, well, there aren't very many of them, and they're very self-contained. So, as soon as you're out of the city, you're kind of in the wilderness. Vancouver is very much like that.
We have our urban metropolis, but you can go 30 minutes in either direction and be at a mountain next to a glacier above the treeline where there's scree stuff and cliff-edge roads. It's all really close by. It's one of the reasons why it's great to be an adventure biker here.
ABR: So, you've got plenty of epic adventure biking on your doorstep, but is there anywhere in the world that's on your motorcycling bucket list?
Ryan: I think everyone thinks about trying to get through the Darien Gap or something like that, but most of my time has been spent riding in Canada and the States. The States is heterogeneous, it's really cool. Washington and Oregon are so different from Idaho and Utah, and they're different from Arizona and Nevada.
You don't have to ride very far and the environment changes a lot. I love Canada and it's very wild but man you've got to ride a long distance before you start to see a change in terrain. Everything is terribly far apart and if you go north it's just tundra. Nothing changes, which is also gorgeous and really cool.
ABR: To an Englishman living on a small island, there's something very appealing about crossing Canada and not seeing the landscape change for a few days…
Ryan: I've done the cross-Canada trip. It's probably one of the coolest trips I've ever done. I'd highly recommend it.
You can watch Ryan in action on YouTube at www.youtube.com/fortnine.