Bryn Davies sits down for an emotional chat with seven-time Dakar Rally rider Mick Extance to hear about his recent battle with a brain tumour
The morning of Saturday 9 September 2017 started just like any other for Mick Extance. Preparing for a day of teaching at his off-road school, he lined up his fleet of KTM enduro bikes ready for the day's customers, only something wasn't right.
The night before, he'd felt tired and complained of a headache, and as he made his way down from his off-road school's base on the mountain, he collapsed. His concerned wife, Andrea, rushed him off to hospital, the side of his face was drooping and there were fears of a stroke.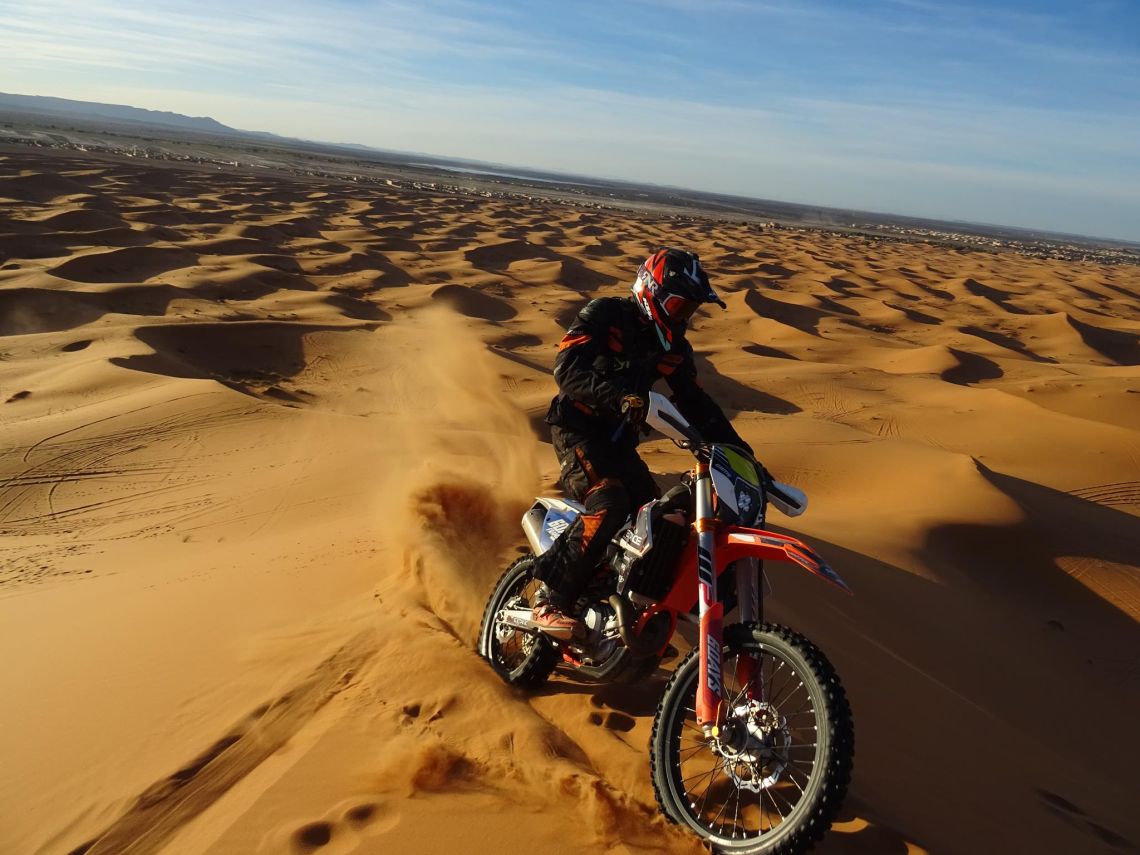 After being seen to by the doctors, it was discovered that Mick had a large tumour on the left side of his head. It had been there for nine years. That December, just three months after the discovery, he was operated on, a portion of the tumour removed.
As you'd expect from someone who's raced in the Dakar Rally seven times, Mick wasn't going to let his tumour get in the way of life. While he's still got to have another operation to remove more of the tumour, this time a tougher, more serious one, the 55-year-old is determined to compete once again in the Dakar Rally, setting his sights on January 2020.
Mick and Andrea came to the Adventure Bike Rider offices to share their incredible and emotional story.
"One September in 2017, I went to work on a Saturday morning, like I did every weekend," Mick tells me, the pain of the memory clear to see on his face. "I got the bikes lined up, went down the mountain to fetch the customers…" His voice cracks and he takes a moment to compose himself. "… And I collapsed."
"Richard [who works with Mick at the Mick Extance Experience] and Adam [Mick's son] brought him down," adds Andrea. "I took him to hospital, and within about three hours they'd diagnosed a brain tumour." "We thought I had a stroke. When you arrive in hospital like that, they're very quick.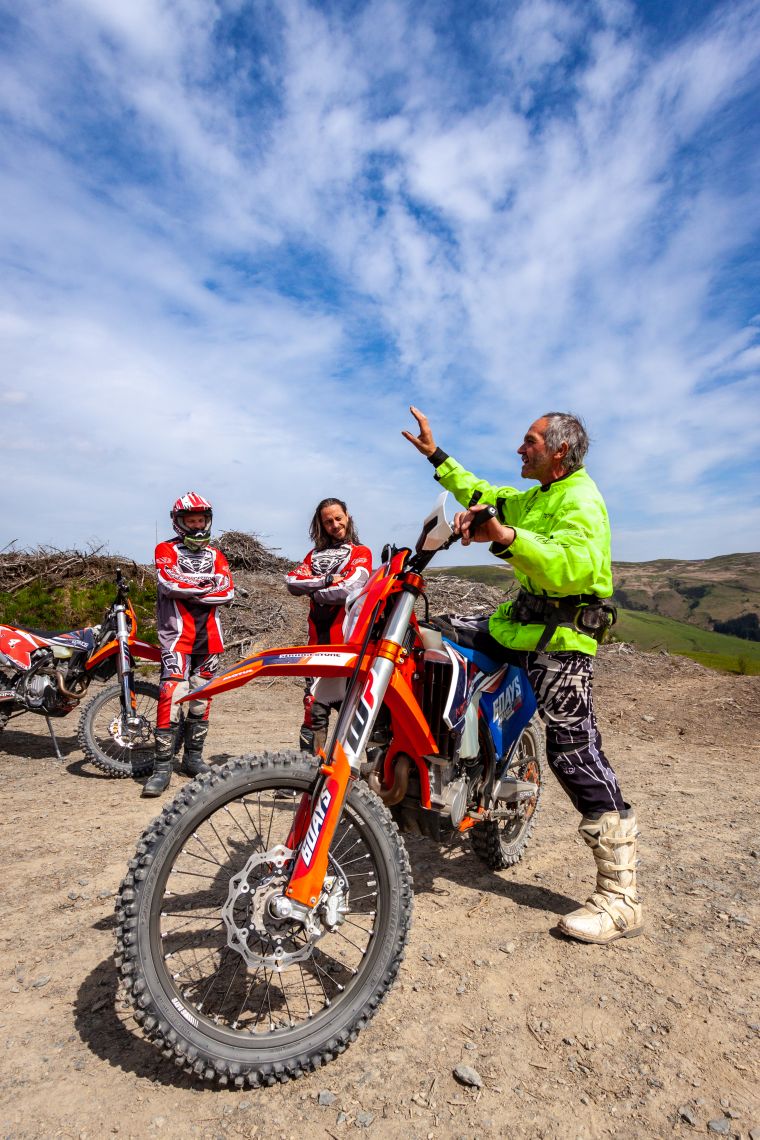 They grabbed hold of me, took me in this room and started doing tests. In a few hours, they came back and said they'd found a mass inside my brain," Mick recalls. "Everyone starts doing that crazy thing of Googling 'what is a mass?'. The doctor said, 'I'm really sorry'. They usually say that when someone's dying.
"They took me in the cubicle to start looking at what they needed to do, and they gave me meds right away. They gave me really strong painkillers as my head was pounding, put me straight on kepra [an anti convulsant], and did blood tests.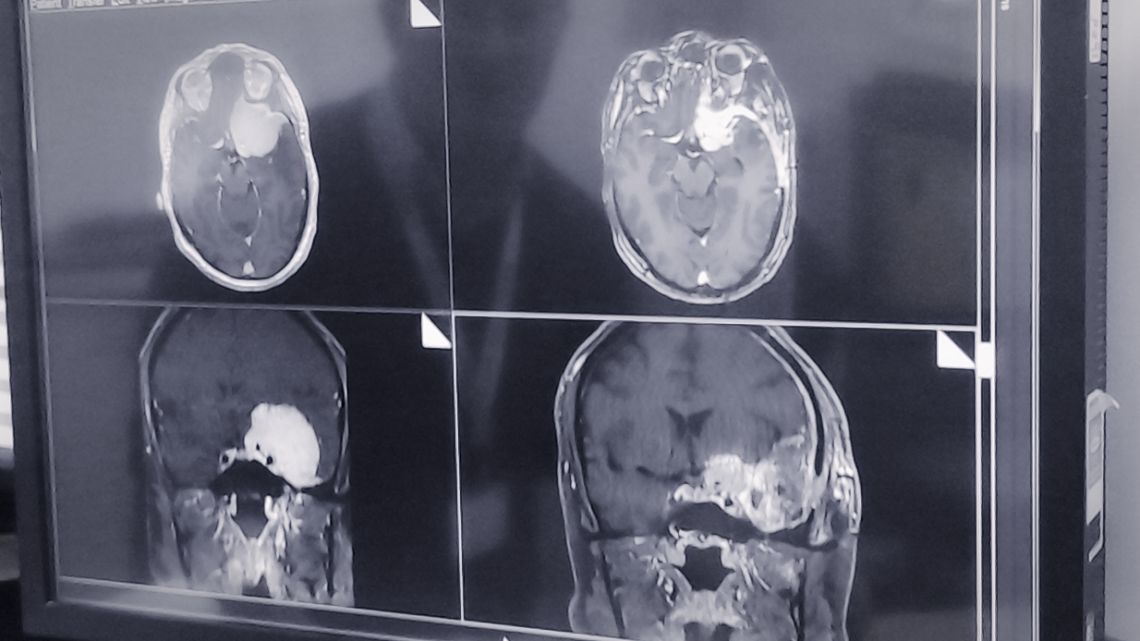 They kept me in for five days. I'd gone from being up the mountain [where the Mick Extance Off Road Experience is] to being put into this. Going from 'fine' to hospitalised with a brain tumour is a serious ordeal, but the way Mick handled it was admirable and, rather than feelings of missed opportunities and a life unfulfilled, he was grateful.
"I massively appreciated what I'd done. The Dakar was going through my head and I found it much easier to accept because of what I'd done in the past. I didn't go into a downward spiral thinking 'I wish I'd done this, I wish I'd done that'. It was more 'OK, let's fight this one, Mick. There's another Dakar inside you.'
I'd only just got married to Andrea as well, we'd only been married eight weeks, which was crazy. "All of those things became, very quickly, a very positive attitude. I didn't sink, I didn't get miserable, I didn't go down. I managed to chat and smile and put it away.
To me, there was no tumour in my head." But it wasn't all plain sailing for Mick. "They put me on a really strong course of steroids, which was the hardest thing I've ever done in my life. I put a lot of weight on, but it stopped the swelling on my brain.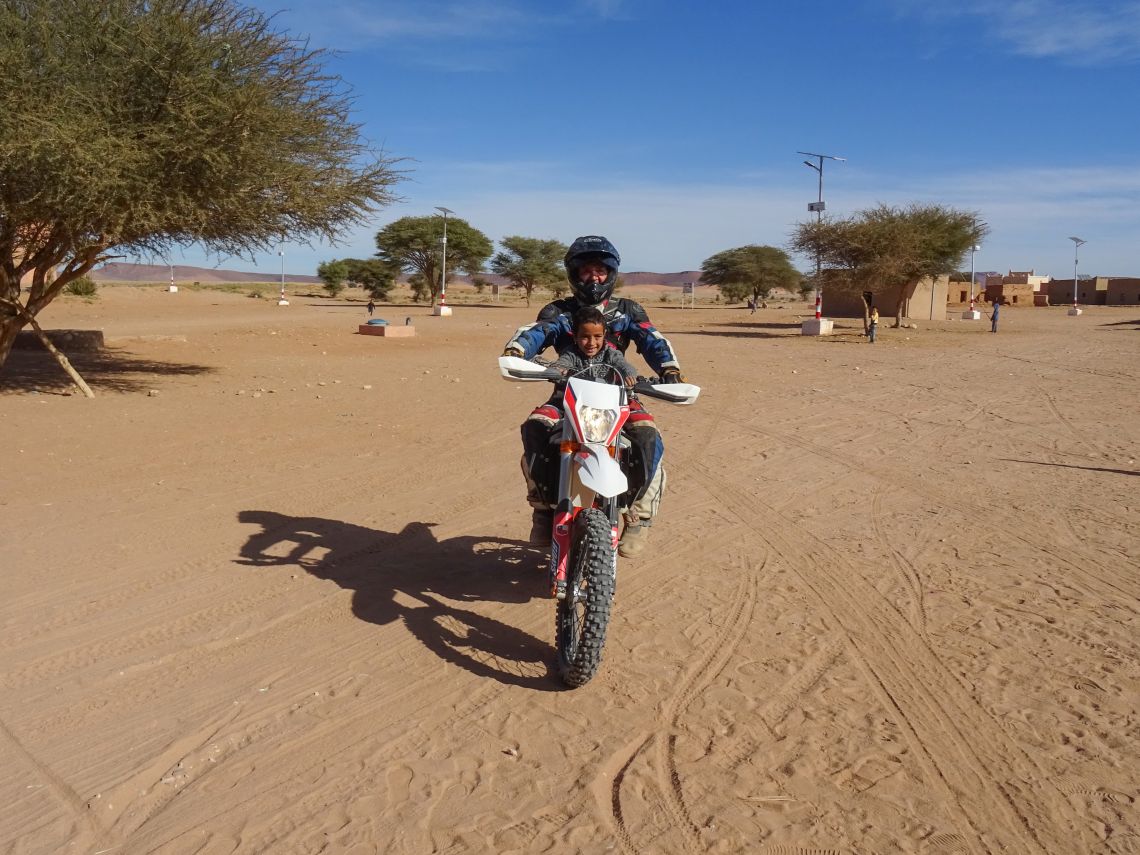 It was incredible to be on them, I don't think you've got control of your body. One day, after I'd been let out, we were out in the car, and I had a really bad time with it. I pulled the handbrake, the car was going in circles and I got out of the car, squared up to Andrea, and walked away. I'd lost my senses," Mick recalls with tears in his eyes.
"It wasn't me at all." Having met Mick a few times before, he'd always been a gent. His laugh is infectious, and he's always got a smile on his face, so it was surprising to hear what an effect the medication can have on people.
Recognising that, Mick continued, "it's a part of the journey. You've just got to go with it." "I then got called into Stoke hospital in December. Went to see the surgeon. There's no messing when you speak to these people, and the rights were read to us. 'You may not come out'. It was a very hard thing to stomach.
My surgeon, Mr Shaw, was a very nice guy and he said he'd do his best. I trusted him. "Off we went to theatre, and before he put me to sleep, he'd done a bit of background on me and what I'd done.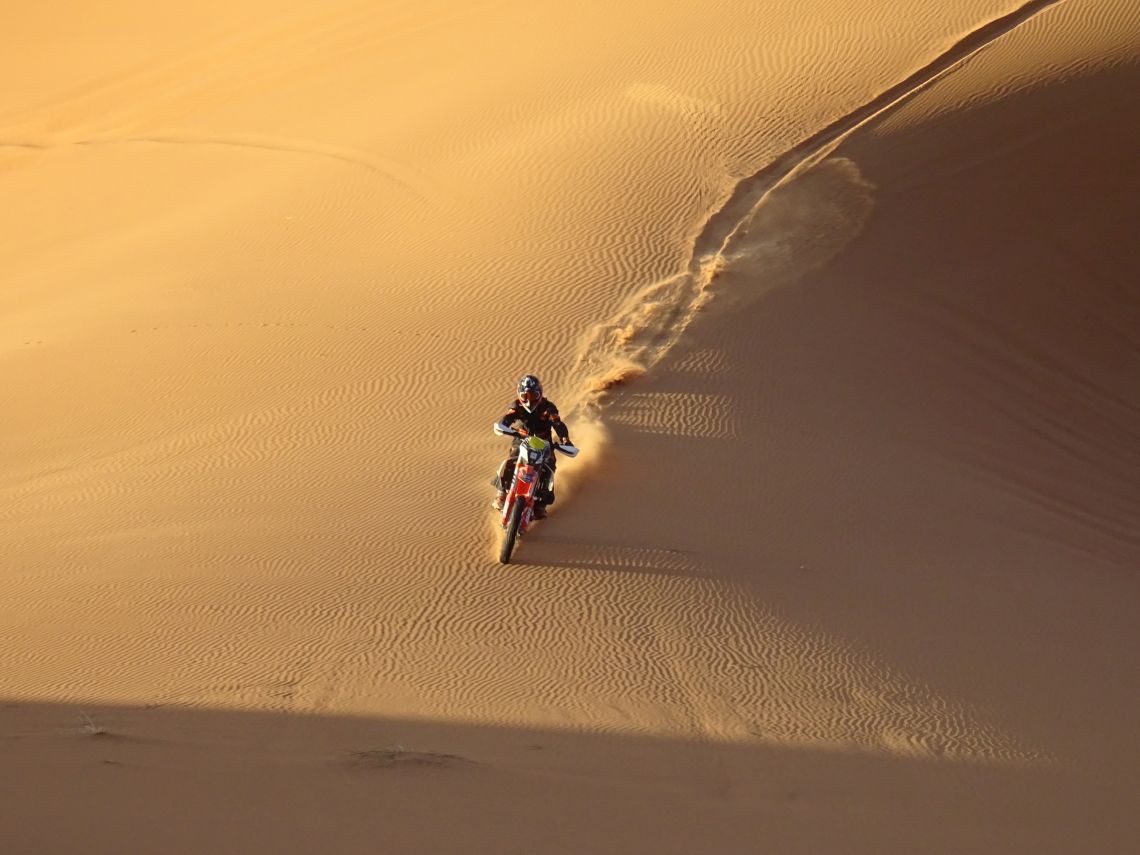 He said to me, 'there's a very high possibility that when you wake up, you'll be blind. We'll do our utmost to guide you through this, Mick. I've seen what you've done in the past, I think you're an incredible guy and you've got some determination in you'. "Fourteen hours later we get the phone call to say he's in recovery," Andrea says.
"They took him at 10 am and we had the phone call at 4 am. We knew nothing throughout. We [Andrea and Mick's mom] were just sat in a hotel about four miles away. 4 am the phone rang, I sat bolt upright and they said, 'he's in recovery, he's OK'.
We didn't know anything apart from that he was alive" "The surgeon quickly wanted to identify whether I could still see," Mick tells me. "He was very concerned about whether I could, and the first thing he asked me was 'you can see me, can't you Mick?' I said 'yeah', shook his hand and said, 'thank you'.
They started taking the tubes out. "It was a big part of my journey. Another member of the team came in and said they needed to see if I could still walk. If it had affected that side of me, while I was still fresh, they could take me back to surgery and try and resolve it.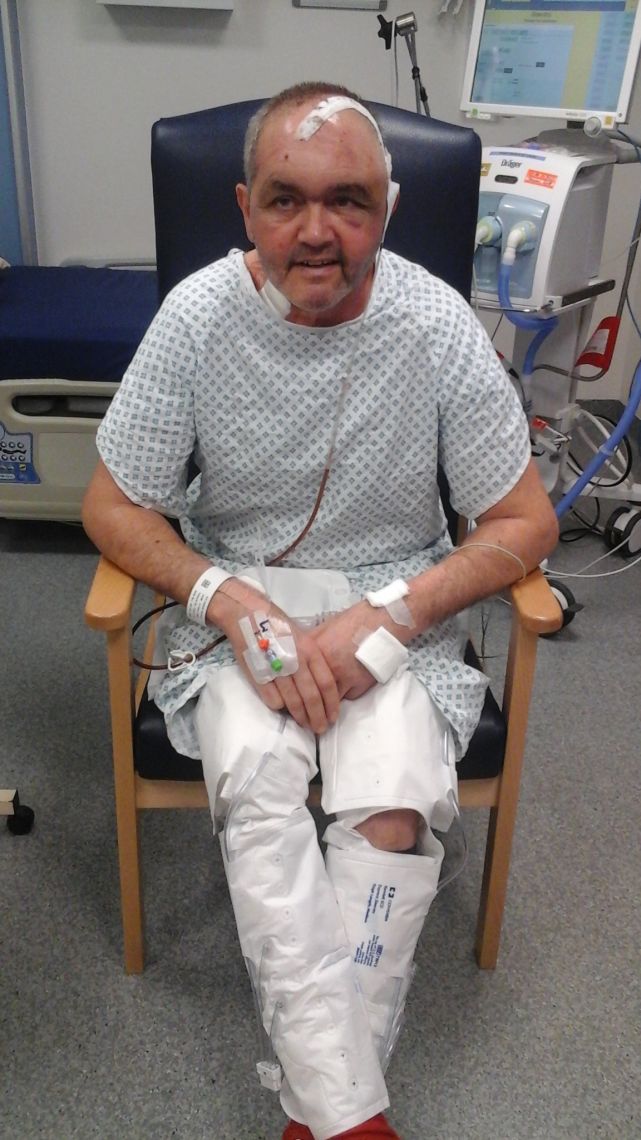 I swung my legs off the bed and I couldn't feel them. That was the scariest part because that would have been a really hard thing." If Mick lost the use of his legs, life as he knew it would be over. There would be no more Dakar Rallies and there would be no more teaching at his off-road school.
"The lady said, 'look, we're going to put your legs back in bed and give you an hour'. At that point, I was that determined to try and walk that I swung my legs out of bed, fell out of bed, and crawled along the ward for a little while.
When I was brave enough, I stood up and took my first steps. I had to. I had to learn. I took a few steps like a robot, and the lady, she didn't leave the ward. She was waiting. She knew. I walked a little bit, she came running over, gave me a big hug and said 'well done. I saw it in your eyes. I saw what you were going to do it.'
"That was the start of me believing in myself again. Rebuilding the program. I made quite good progress from there, I was back on the normal ward quite quickly, started to feel strong again, and I was home after six days.
"The minute I came out of hospital, I knew I had to go and do the Dakar again," Mick tells me. To say the Dakar Rally is an obsession for Mick would be understating it. Having competed seven times, he's raced it more than any other Brit. He lost his house, his car and his first wife because of his laser-like focus on it, and between the years of 2002 and 2009 his life was solely dedicated to entering and finishing that race.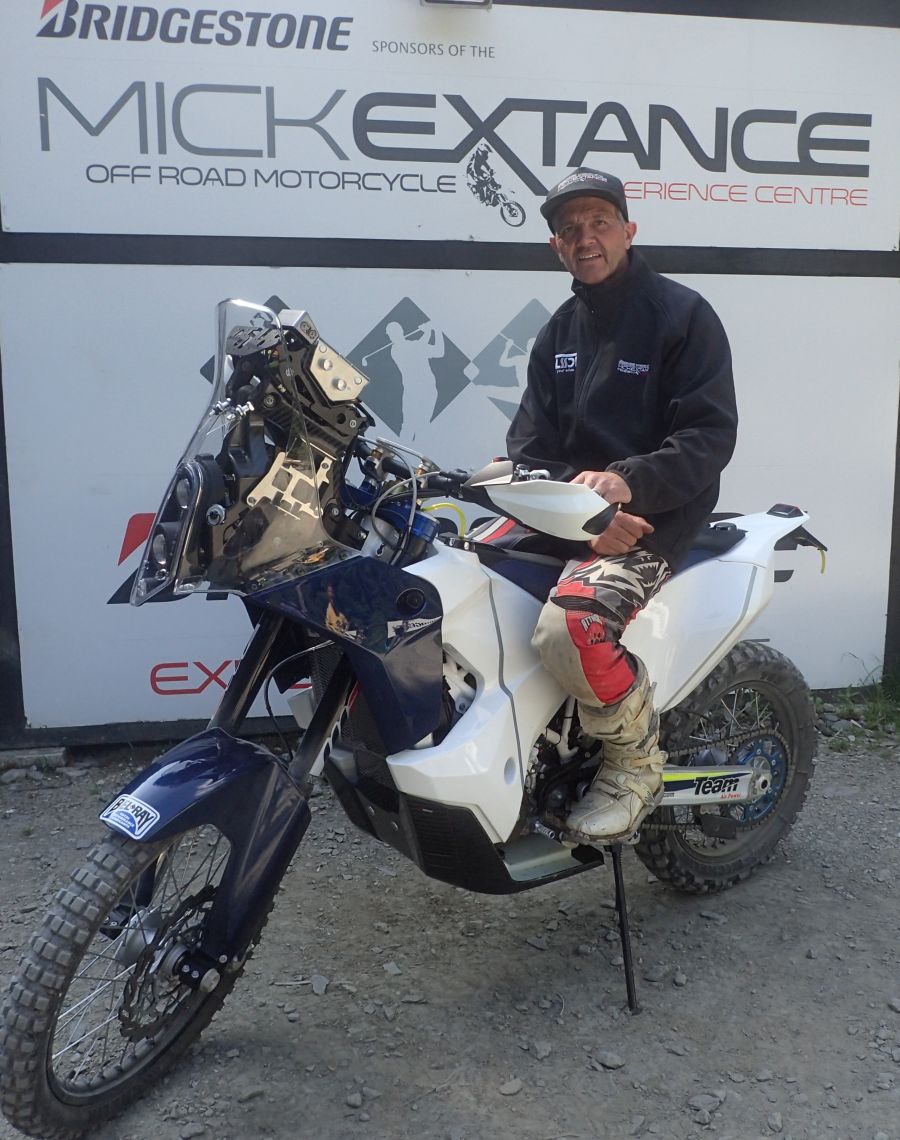 This time, things are different. "The big thing for me now, is that I want to inspire people to not stop believing that we can do these things in life," Mick says. "We can all have things [like this] unfortunately, but there always has to be a positive.
If I can inspire that by going to do the Dakar in 2020, what a great thing and, the most important thing I can do, is raise some money and go back to Stoke Hospital and that surgeon and say 'thank you'. "The journey's getting closer for sure, and we're getting a lot of people coming through the Mick Extance Experience who are being inspired by what I'm doing.
Has it [the tumour] made me a better person? Yeah. Yeah it has. I'm much more positive. "There is a more serious side to it, though. Have they removed all of the tumour? No, they haven't. No. There's some more to go yet. Some more operations. Will it be this Mick again? No.
Enjoy it while you can, because the next operation is a very serious one. It's deeper… it's around the blood vessels that feed the brain. "When I went to see the surgeon who operated on me, he realised that there was going to be another operation.
He asked me when I wanted it. I went home for a day to think about it. On the way home, Andrea and I had a chat and decided that the right thing to do was not go in straight away. To go and ride the Dakar while I can. That was a decision we came to together. Whatever happens at the end of the Dakar 2020, what comes, we'll have to accept, we'll just have to take it.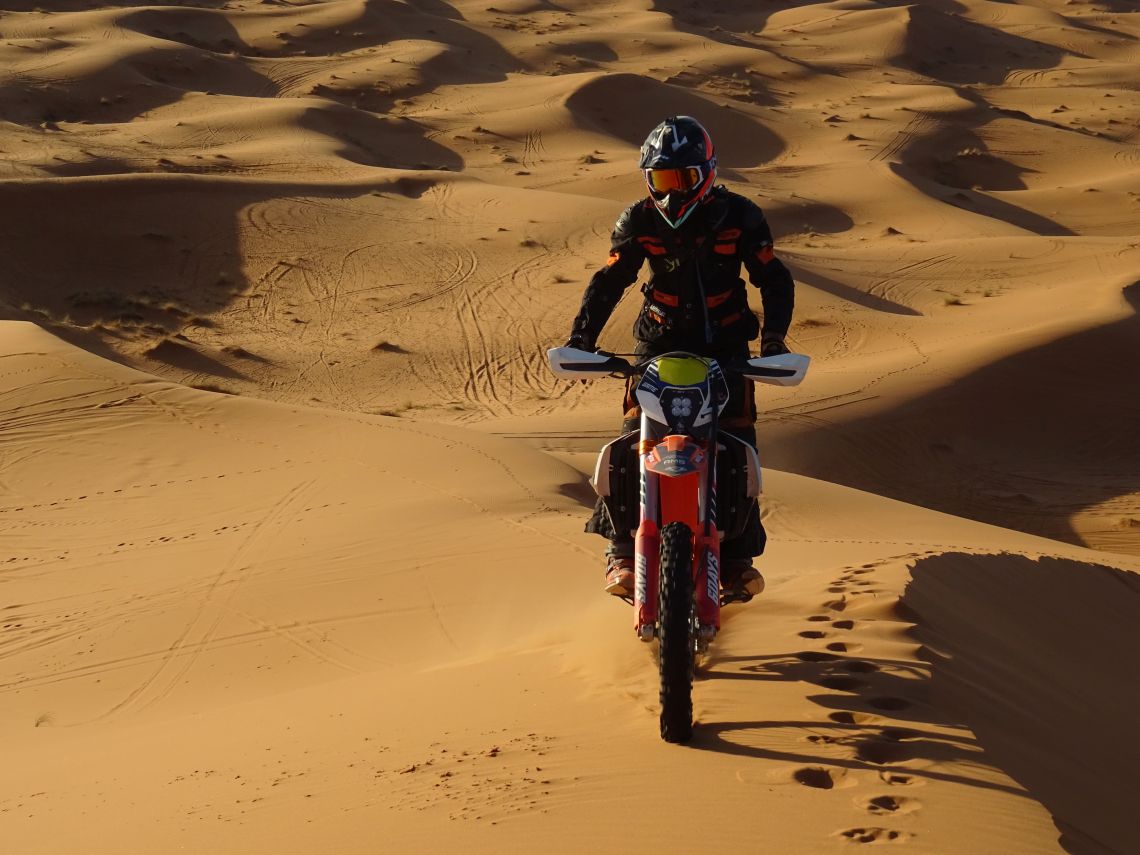 But until then, I'll keep smiling and take every day. If I can inspire people to not give up in believing in themselves, and the more money we can raise to say thank you to the incredible NHS, then we're doing a great job. "My passion is to get involved with opportunities like this [raising money] to say thank you to people.
It can happen to anyone, can't it. We're in an amazing industry, we've had a great time in it, but we can also say thank you to people who are doing this.
Is this connected to bikes? At the end of 2020, let's have a party at Stoke and say thank you, then another chapter begins." You can keep up to date with Mick Extance's progress in training for the Dakar and living with his brain tumour at www.mickextanceexperience.com.
Mick's fundraising page, where he's trying to raise £100,000 for the neurosurgical ward at Royal Stoke University Hospital, can also be found by heading to www.bit.ly/mickjustgiving. Mick Extance will also be a guest speaker at this year's Adventure Bike Rider Festival, which takes place on the weekend of 1214 July. To get your tickets, head to www.bit.ly/ABRfest19tickets.