Motorcycling is so popular in Northern Ireland that you'd be forgiven for thinking you might be in the majority for once. And pure road racing is so big over there that you're as likely to hear punters down the pub talking about bikes as football. But that's just a bonus: the real joy of riding in this part of the world is the stunning scenery, brilliant roads, and the second-to-none hospitality
What:
Dunluce Castle
Where:
On the A2 Dunluce Road
Why:
There's been a castle on this rocky outcrop for more than 700 years and the romantic ruins of medieval Dunluce provide one of the most spectacular sites in Northern Ireland. The name means 'strong fort' and it's easy to see why it was given this title. There are sheer drops down to the crashing waves on every side and only a wooden bridge connects the castle to the mainland. Apart from being a military stronghold for centuries, this dramatic castle has another claim to fame – it featured on the inner gatefold sleeve of Led Zeppelin's multi-million selling album Houses of the Holy. Admission's £2. Visit
www.ni-environment.gov.uk
or call 028-2073-1938.
What: Carrick-a-Rede rope bridge
Where: On the B15, five miles west of Ballycastle
Why: The Carrick-a-Rede rope bridge crosses a 30m-deep, 20m-wide chasm between the mainland and the small rocky isle of Carrick. A rope bridge has been used here by fishermen for over 300 years and the challenge of crossing it attracts 250,000 people every year. It's pure Indiana Jones stuff for those brave enough to attempt the crossing as the flimsy bridge sways and swings with your weight on it and you can see right down to the jagged rocks below. Not for the faint-hearted, but it will earn you bragging rights over the next pint of Guinness if you dare to make the crossing and your mates don't! No visitor's ever fallen off the bridge, but countless tourists have had to be rescued from Carrick by boat as they've been too scared to make the crossing back on foot! There's a charge of £4.90 for crossing. Visit www.nationaltrust.org.uk or call 028-2076-9839.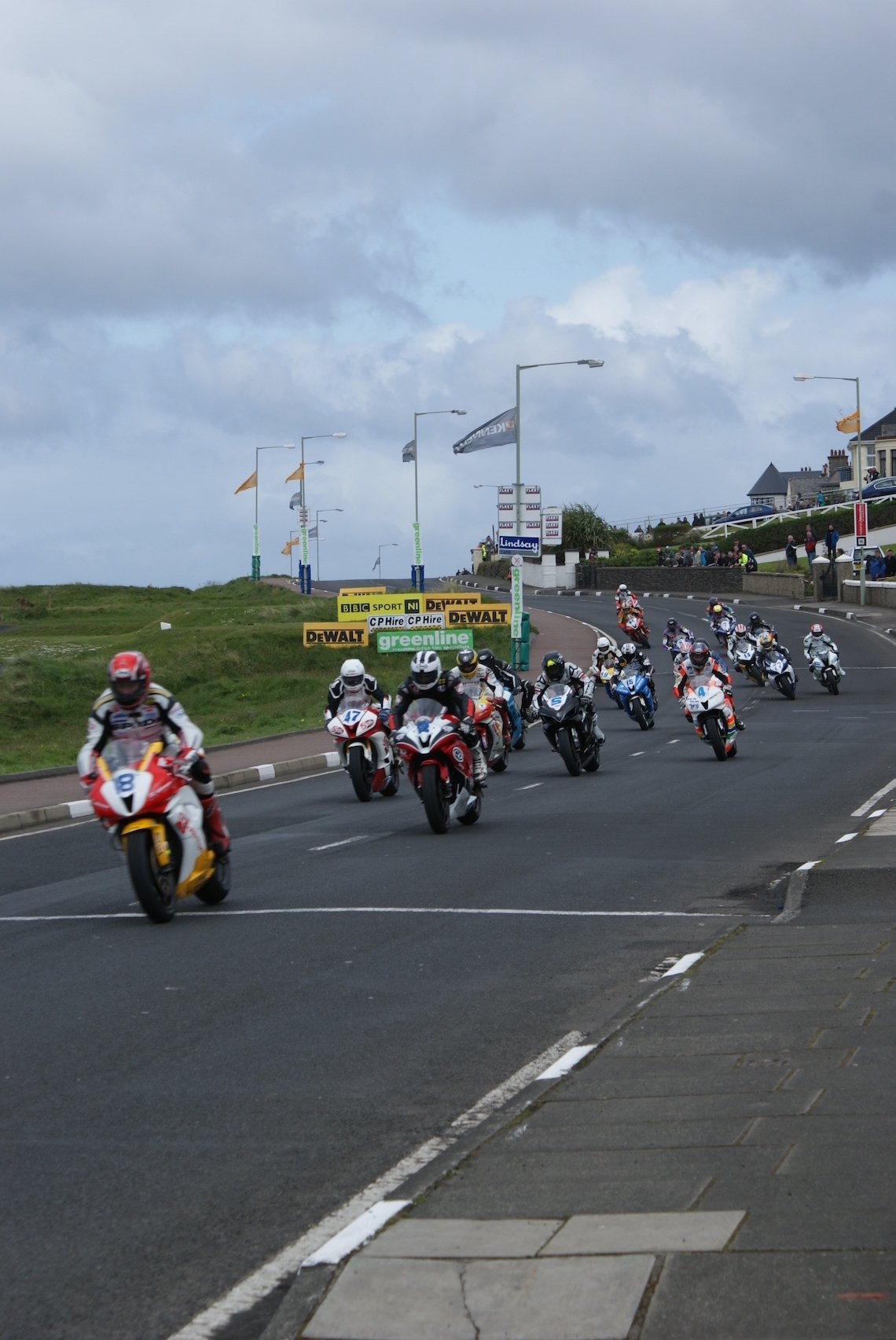 What: Bushmills Distillery
Where: Bushmills, County Antrim
Why: Founded in 1608, the Bushmills Distillery is the oldest in Ireland and is now a major tourist attraction visited by over 100,000 people every year. You can take a guided tour round the distillery, to watch the whiskey being made and try a sample or two. Tours cost £6 for adults (children welcome on site but can't join tours). Visit www.bushmills.com or call 028-207-33218.
What: North West 200/Ulster Grand Prix circuits
Where: Portrush/Dundrod
Why: The North West 200 and Ulster Grand Prix are Ireland's biggest road races and you've got to ride the courses to get some idea of just how crazy pure road racing is. The races take part on everyday public roads with all the hazards that entails; telegraph posts, stone walls, kerbs, houses and even a railway bridge. As you potter round at road speeds, try to imagine lapping at an average speed of 133mph and topping over 200mph with 20 other riders jostling for position beside you! Better still, if you time your trip for May or August, you'll be able to watch the racing. The 8.96-mile North West course runs between Portrush, Portstewart and Coleraine on the north coast while the 7.4-mile Ulster GP course is based around Dundrod in the hills above Belfast.
What: The Giant's Causeway
Where: On the B146 Causeway-Dunseverick road, two miles east of Bushmills
Why: The bizarre rock formation known as the Giant's Causeway was created by volcanic eruptions over 60 million years ago. It consists of around 40,000 basalt columns and has been named as the fourth greatest natural wonder in the United Kingdom. The columns are mostly hexagonal in shape and are 12 metres high in places. The Giant's Causeway is a world heritage site and is the most popular tourist attraction in Ireland. For more information visit www.giantscausewaycentre.com.
Northern Ireland: What you need to know
Roads
The best biking route in Northern Ireland is the famous A2 Antrim Coast Road which, rather conveniently, links up all the attractions mentioned here (with the exception of the Ulster Grand Prix circuit). The road starts at Larne on the East coast and follows the sea closely as it swoops and winds its way north through Ballycastle, Bushmills and Portrush. The views are spectacular on a good day and it's a fun road to ride with lots of twists, turns and elevation changes. It can get busy at peak times, though, so plan your ride to avoid disappointment, and watch out for those caravans.
Money
Unlike Eire, Northern Ireland still uses pounds sterling as its currency. The notes are different in design but are legal tender in Scotland, England and Wales and you can use your own money when you go over there. You might get an odd look from a shopkeeper back on the mainland when you present them with Northern Irish notes, but they're legal tender throughout the UK.
Getting there
The shortest sailings to Northern Ireland (a two-hour crossing) are from Stranraer and Cairnryan in south west Scotland. Stranraer operates a route to Belfast while the Cairnyan ferry sails to Larne. An average price for bike and rider is £80 return but this varies depending on when you travel. You can also sail from Liverpool to Belfast and Fleetwood to Larne. Alternatively, you can sail to Eire and ride up to Northern Ireland. Routes are Liverpool-Dublin, Holyhead-Dublin, Swansea-Cork, Pembroke-Rosslare, Fishguard-Rosslare and Holyhead-Dun Laoghaire. Visit www.directferries.co.uk for details.
Accommodation
Irish hospitality is renowned so you're sure of a great welcome wherever you choose to stay. You can book campsites, B&Bs, Guest Houses or hotels through the Northern Ireland Tourist Board. Visit www.discovernorthernireland.com or call 028-9023-1221