The latest and greatest biking kit
Herring Ewan (Feature Image Above)
£395 – www.herringshoes.co.uk
WHAT IS IT? A pair of beautifully designed, handmade leather motorcycle boots
Herring Shoes has been making footwear since 1966 and the company specialises in offering beautifully handcrafted, British made products. More recently Herring has launched a new range of motorcycle boots which aim to offer in-saddle functionality along with around-town style. The range consists of two models, there's the Charley, which was designed for Charley Boorman, and then there's the Ewan, which was designed with, you guessed it, Ewan McGregor in mind.
We've not managed to get our hands on a pair of Charleys, but in the making of this issue of Adventure Bike Rider, we've been using and abusing the Ewans. Opening the box that these came in was an experience in itself, the royal blue colour of the cardboard sets an elegant tone before you lift the lid to reveal a complimentary shoe horn and tin of leather wax nestled on a bed of fine royal blue cloth.
Burrowing into the contents of the box reveals the main show, the boots which are wonderfully crafted using a supple leather throughout, looking more desirable and aesthetic than a pair of adventure-style boots ought to. The rubber sole has an aggressive tread that will provide plenty of grip on muddy trails and a full-length zip up the inside of the boot makes them easy to get on and off. Once you slip inside, the luxuriously soft inner is comfortable next to your foot.
The boots look and feel magnificent, and if you're only planning on riding short distances in good weather before you hop off the bike for a stroll around town, then they'll do everything you need them to. Though it's worth mentioning that these are not rugged adventure boots that you can tackle the Darien Gap in: the large zip allows water to enter, there's no gear shifter pad to protect the wonderful leather from abrasion as you up-shift, and there's little in the way of protection and stiffness in the heel, toe and ankle.
At £395 the Ewans don't come cheap, but if you're looking for style, elegance and luxury, check them out.
---
Givi X.08 Modular Flip Front Helmet
£149 – www.givi.co.uk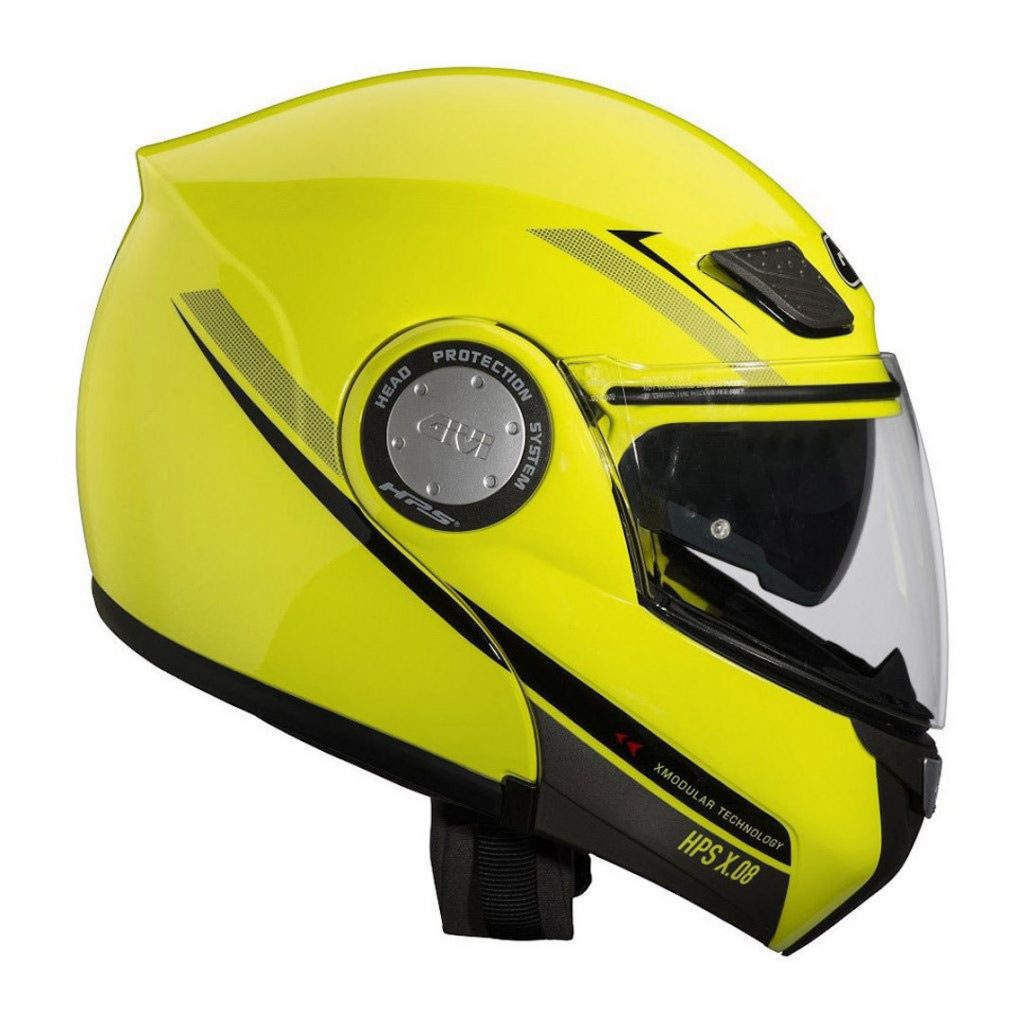 WHAT IS IT? A flip front helmet from Italian manufacturer Givi
We've long been fans of Givi's quality luggage systems and motorcycle accessories in the Adventure Bike Rider offices and so when we got the chance to try the X.08 Modular helmet we were happy to give it a go. The X.08 has been around for some time now, but a recent revision to the range saw the introduction of the fluorescent yellow colour scheme. The bright yellow design certainly stands out and will help make you more visible to other road users as the days grow shorter and the lighting conditions poorer.
The X.08 features full flip front versatility with the operating button being exceptionally easy to use, even when wearing bulky winter gloves. The anti-allergenic cheek pads and inner liner are fully removable and washable, and when in use they have just the right amount of padding to make the helmet very comfortable to wear.
As we enter winter ventilation isn't something that's at the fore of buying criteria, though the X.08 excels in this area with a large chin bar vent and two brow vents allowing a substantial intake of cooling air while the rear exhaust vent allows this to circulate around the head. The visor provides a large field of vision and an internal sun visor is a very welcome addition.
---
Motoairbag MAB V2.0C with front airbag
€699 (£497) – www.motoairbag.com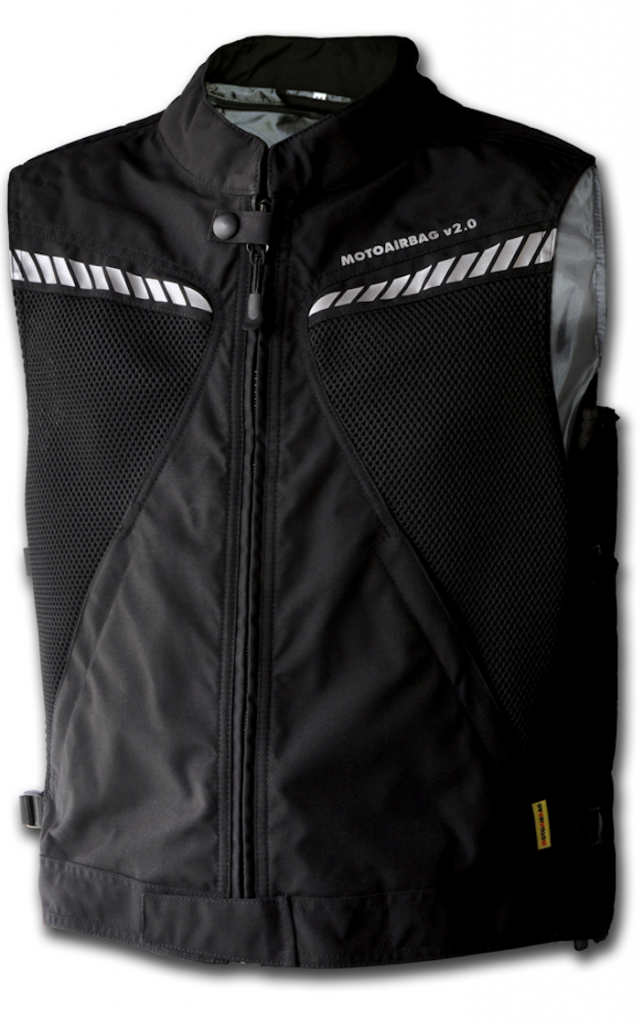 WHAT IS IT? A front and back inflatable gilet that's designed to protect your body from impact
Airbag technology isn't new, it's been around for quite some time now, though it seems to be gaining more and more traction in the motorcycle industry. One such company that develops this type of safety equipment is Motoairbag, an Italian company that's been designing and manufacturing airbag technology since 2003. On test in this issue we've got the MAB V2.0C, which is an inflatable gilet with front and rear airbags that provide CE level 2 protection to the back and thorax (chest).
In case you're not familiar with how these airbags work, the essence of it is that you attach a lanyard to your bike, and once you fall off the cord rips away from the jacket igniting a canister that inflates the airbags. In the case of the MAB V2.0C, it takes just 80/85 milliseconds to inflate fully, providing you with more substantial impact protection than a standard motorcycle jacket could provide.
The V2.0C features a neat 'selective activation cable' which detects the direction of impact and inflates the jacket in accordance with which zone (front or back) is likely to be hit first. The gilet is made from a lightweight, but durable textile and has been designed to be worn over your standard biking jacket, coming in sizes from S to XXXL.
---
ACF-50 Anti Corrosion Formula Aerosol
£14.99 – www.acf-50.co.uk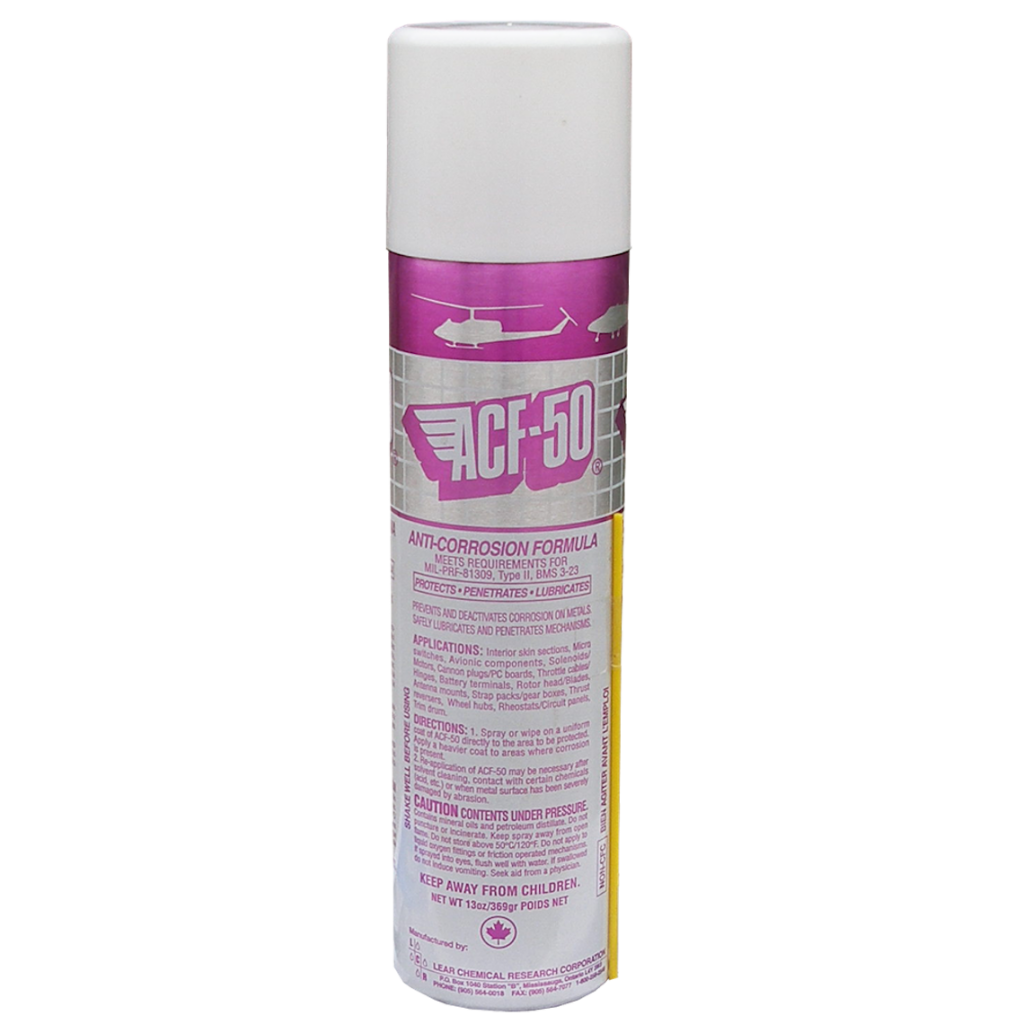 WHAT IS IT? A spray-on formula that will protect your bike from corrosion
If you ride year-round you'll no doubt be aware of the damage that road salt and grit can do to your bike. While it makes riding in cold conditions safer by lowering the freezing point of water and preventing ice from forming on the roads, it also acts as a catalyst and speeds up corrosion and rust formation on your motorcycle's metalwork.
Hosing your bike down after a ride in winter will help remove corrosive road salt, but there are more effective ways of ensuring that it doesn't damage your machine. ACF-50 is one such product that will safeguard your pride and joy from dreaded rust, and it's surprisingly easy to apply, and cheap to buy.
Originally developed for the aviation industry to prevent corrosion on airplanes, ACF-50 is a spray-on formula that coats metals, electrical systems and electrical components with an ultra-thin clear film that kills existing corrosion cells and protects your bike from new corrosion forming. The spray can be applied all over the bike, except for the brakes, and areas which are not in direct contact with the elements only require treating once a year. So effective is the formula that it is used by the US Navy on the jets on their aircraft carriers.
---
Naxos Jupiter's Travels audiobook
£33 (Digital Download), £50 (Audio CDs) www.naxosaudiobooks.com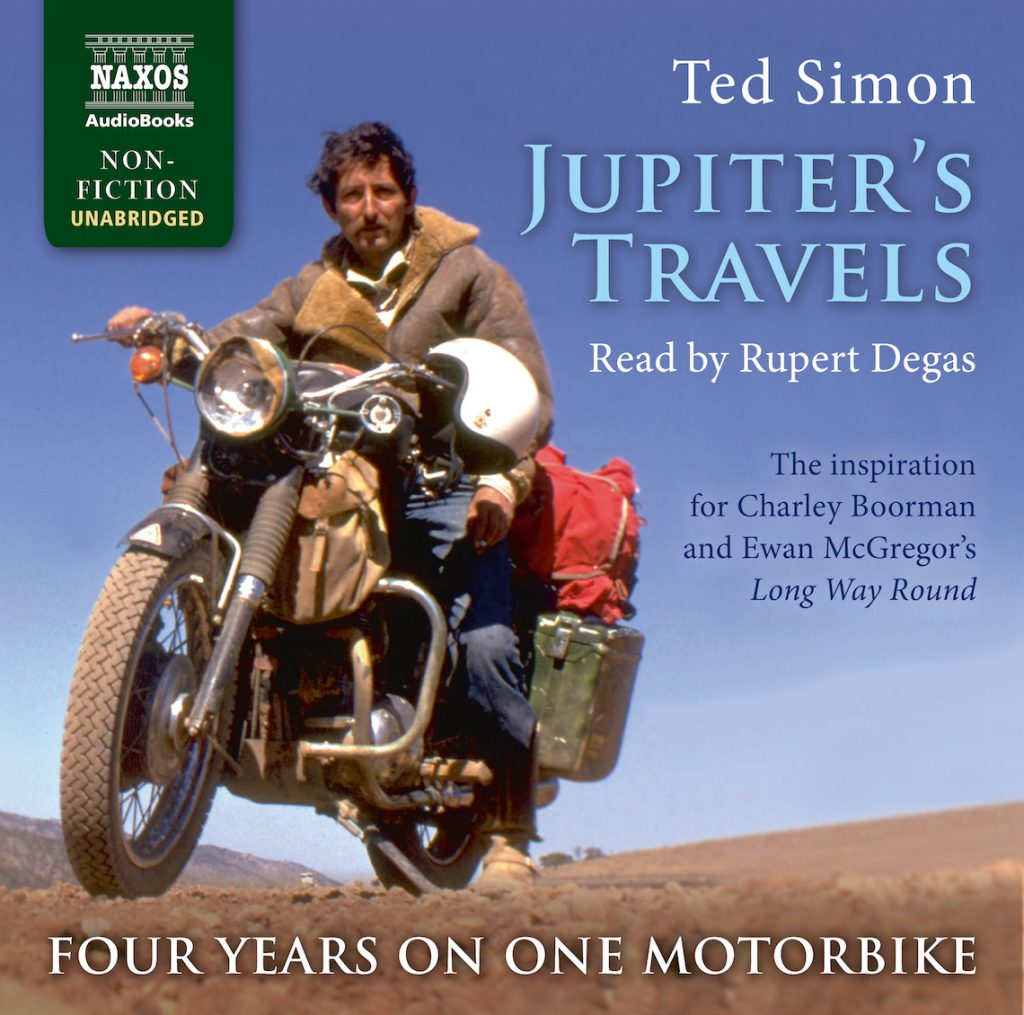 WHAT IS IT? The audiobook version of the book that started it all
On 6 October 1973 Ted Simon packed his bags, loaded up his 500cc Triumph Tiger and set off on a four year, 64,000-mile journey around the world. Fast forward to present day and that trip has inspired many others (including the likes of Ewan McGregor and Charley Boorman) to take a similar journey of their own.
As many of you will know, that tale was documented in Jupiter's Travels, a book that is widely credited with bringing adventure motorcycling into the mainstream. Well now, all of Simon's extraordinary experiences are being brought to life even further thanks to an audio version of the book. Read by versatile narrator Rupert Degas, the audiobook delivers almost 17 hours of inspiring and enthralling experiences as it follows Simon's journey through Africa, the Americas, Australia and then from Singapore back to the UK.
---
Solarmonkey Adventurer
£85 – www.powertraveller.com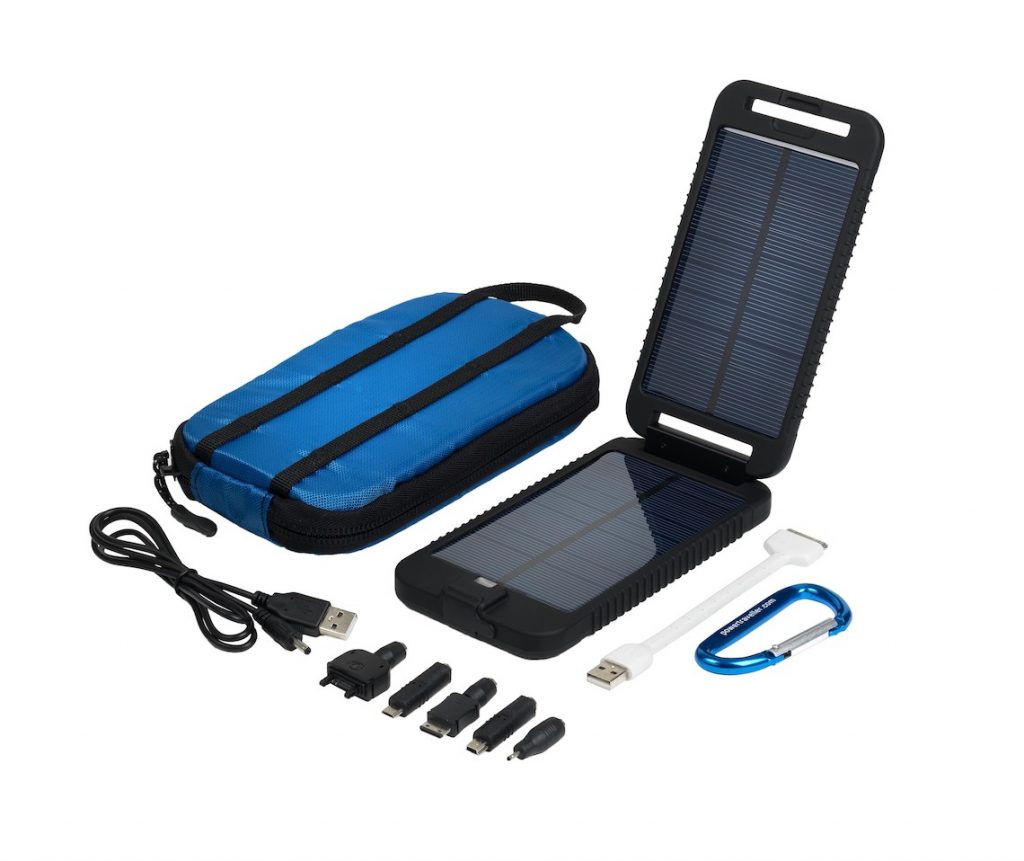 WHAT IS IT? A lightweight, easy to pack solar charger
As victims of the 21st Century one of the biggest problems we face when heading off the beaten track is the lack of available power points to charge up our devices. Whether it's your smartphone, camera or GPS device the fact is we're always on the lookout for power. Well, that's where Powertraveller's Solarmonkey Adventurer portable charger comes in.
With a 3500mAh battery, it offers the ability to charge devices such as cameras, phones, sat-navs, music players and head torches while on the road. At just 265g the Solarmonkey Adventurer makes for a great lightweight option and while it can also be charged via a cable, the two solar panels ensure you are never without power.
At full capacity, the Solarmonkey Adventurer can charge a smartphone 1-2 times and a GPS 1-3 times while a four-colour LED dial shows how much juice is left.
The product is also built to handle challenging environments with an operating temperature range of -10C to 90C while a tough case helps protect it while packed away in the panniers. Not a bad shout if you ask us.