The latest and greatest biking kit.
DGuard eCall System
£499 – www.dguard.com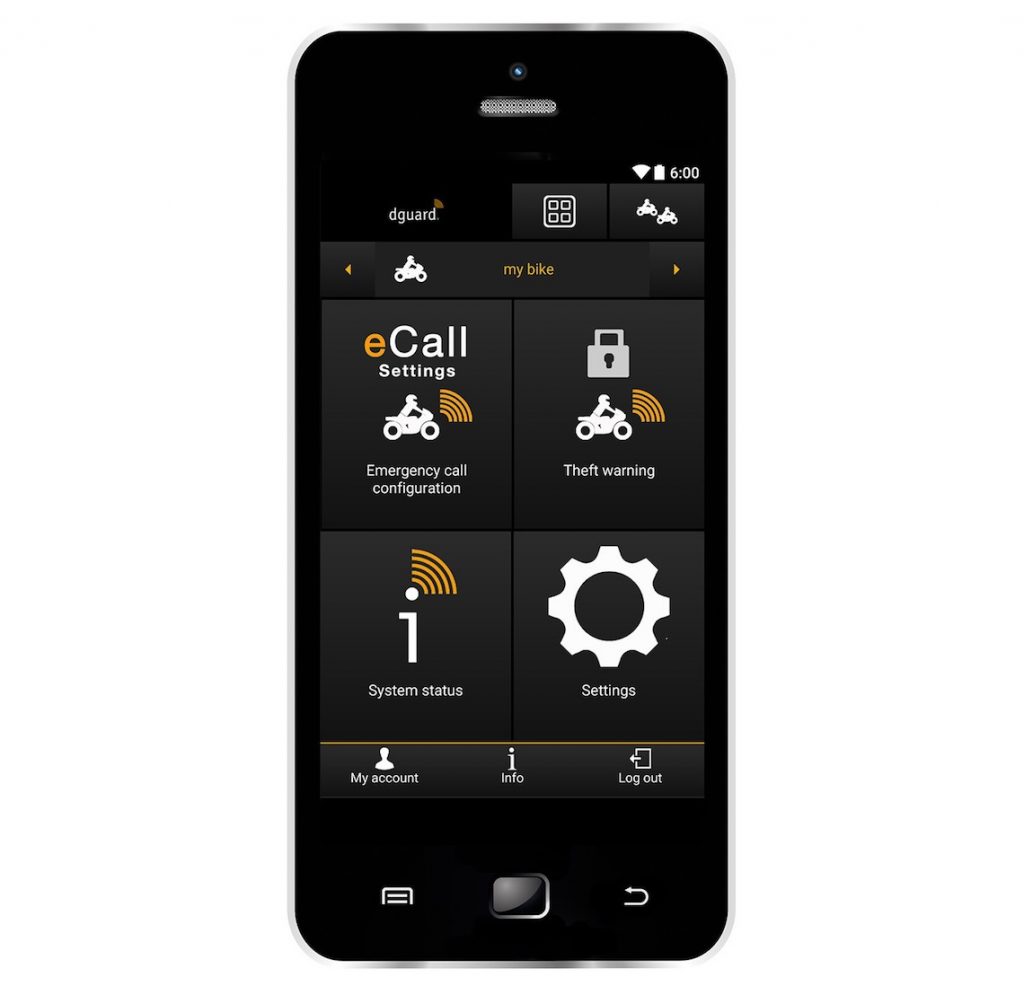 This nifty piece of kit is, according to the manufacturer, the world's first eCall system for motorcycles, and if you're worried about coming off your bike when riding alone, or the security of your pride and joy, then it's going to be of interest to you.
Once installed, the device is ready to roll and it offers two primary functions which both sound desirable. The first being a crash detection service that uses advanced sensors to detect if the motorcycle, and more importantly the rider, has been involved in an accident.
In the event of an off, Dguard will phone the emergency services in the country that you're riding in (it currently works anywhere in the EU, with the exception of the Netherlands due to laws about automatic calls being placed to emergency services), and reel off an automated message explaining that you're down, providing GPS coordinates so that you can be found.
Along with this automatic detection, an SOS button is installed on your handlebars which will allow you to call emergency services if another rider is involved in a collision. If you accidentally press it then you can cancel the call with a few more presses of the button.
The second feature is that the Dguard can also function as an anti-theft device. Link the sensor to your phone via the official app, and you'll get an alert when your bike is moved, along with GPS coordinates so that you can track it down.
At £499, the Dguard device can only be installed at certified retailers, ensuring that it's correctly fitted, set up and well-positioned, but there are plenty of stockists around the country. For your money, you'll also get two years' subscription to the SIM service (essentially a phone contract that allows you to call the emergency services and send data), after that there's a small annual fee to continue using the system (which is less than £30), a small price to pay for peace of mind.
Givi Trekker Dolomiti Aluminium Panniers
£504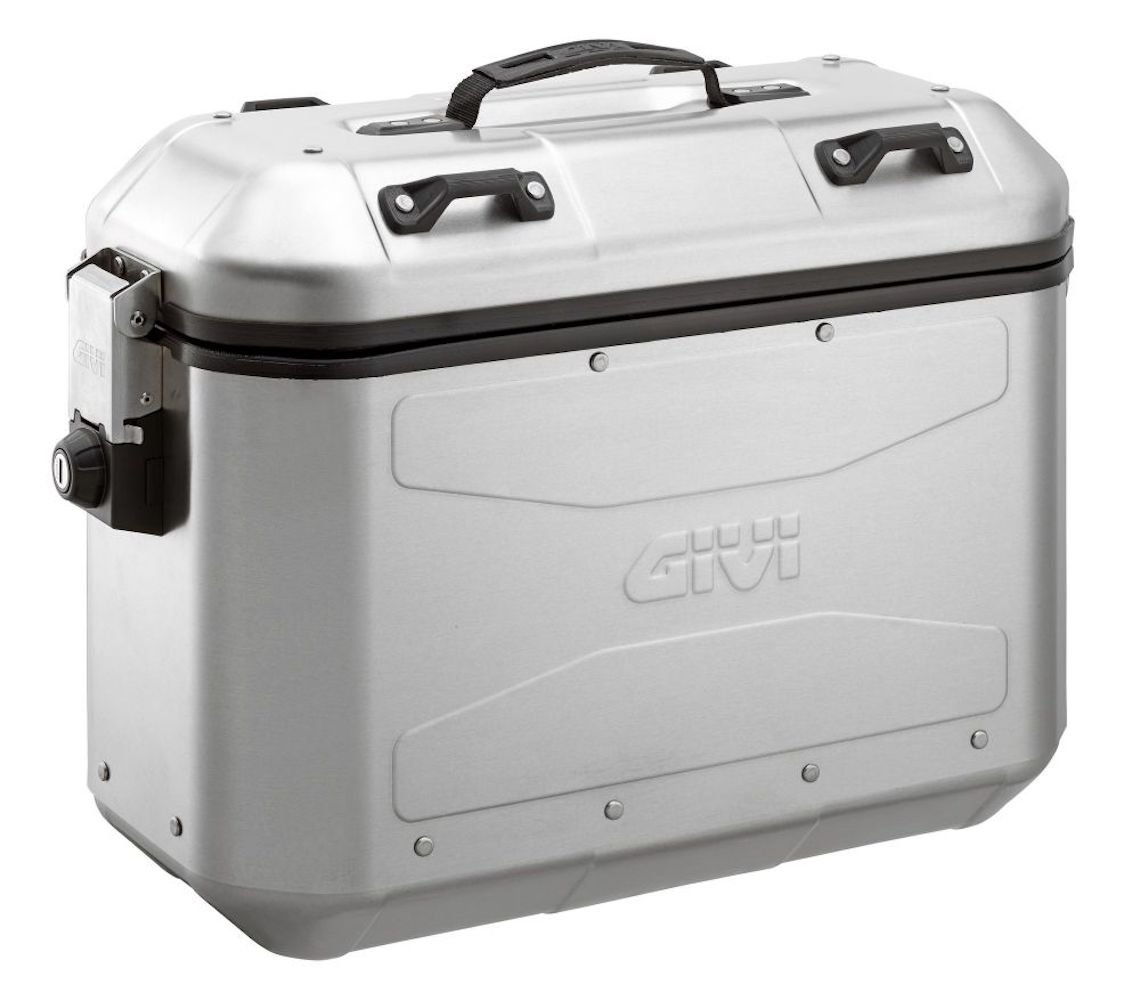 With 36-litres of storage on offer per box and a tough, natural aluminium construction, these panniers from Givi are perfect for motorcycle touring. They're not as rugged-looking as the company's popular Trekker Outback cases, with rounded edges and well-designed details adding a premium aesthetic, but that doesn't mean that the Dolomiti cases won't be up to the job.
Attachment loops on the top allow you to use them in conjunction with a host of add-on accessories for further luggage capacity, and a strong handle makes it easy to carry them once they're off the bike.
Attaching and removing the Dolomiti cases from the luggage rack is a thankfully simple affair, and a third security lock cylinder means that the cases both use the same key. A Monokey top box can also be added for further versatility. With the Dolomiti cases, Givi has once again shown that it's a company that knows how to make top-quality luggage for adventurous riders.
Difi Negev Aerotex
€199.95 (approximately £183)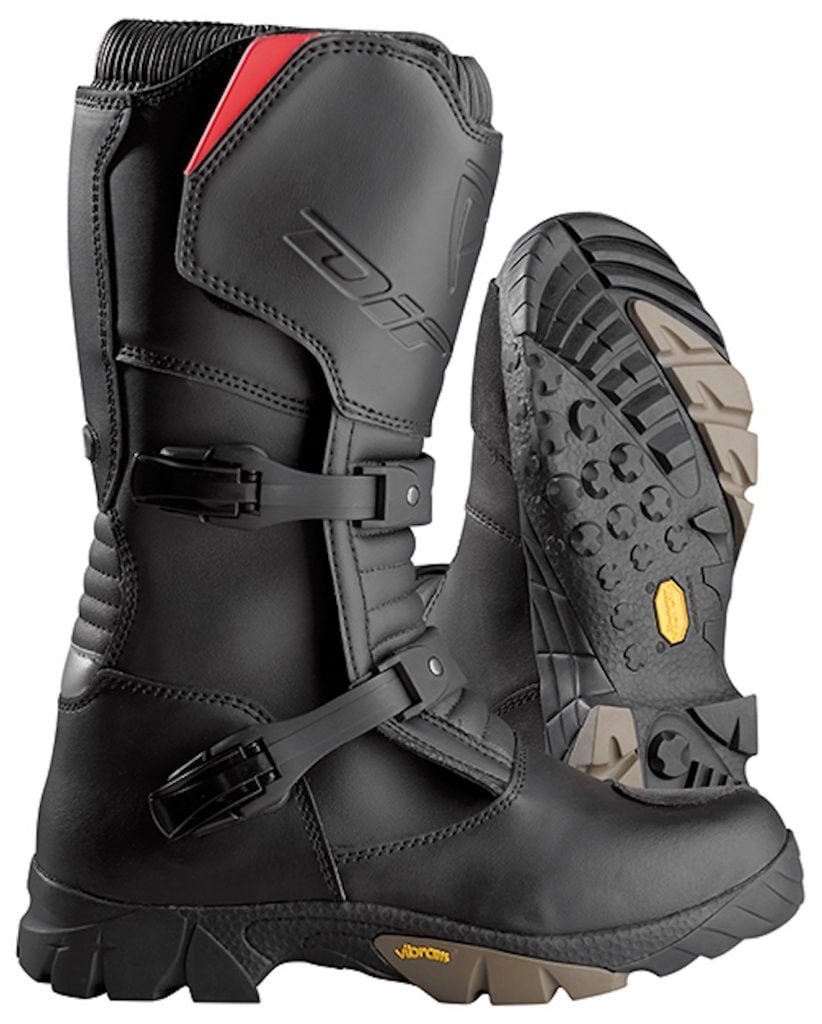 With a rugged Vibram sole, Aerotex waterproof lining and well-placed armour inserts, these Negev boots from Dutch brand Difi are a serious bit of kit for tourers. Designed primarily as an enduro boot, they also serve a purpose on tarmac, providing great comfort over long distances and enough weather protection to keep your feet warm and dry in the rain.
Well placed gear shifter pads will help keep the leather mark free, while adjustable and easy to use straps are coupled with a Velcro opening to help you get the best fit possible. On the inside, you'll find a nice amount of padding throughout and an anatomically shaped insole to keep your feet happy throughout the day. At roughly £183 they're very competitively priced, and you get a lot of boot for your cash here.
Kawasaki Team Green Bike Care
From £9.69
www.kawaski-shop.co.uk/home/index/5156.2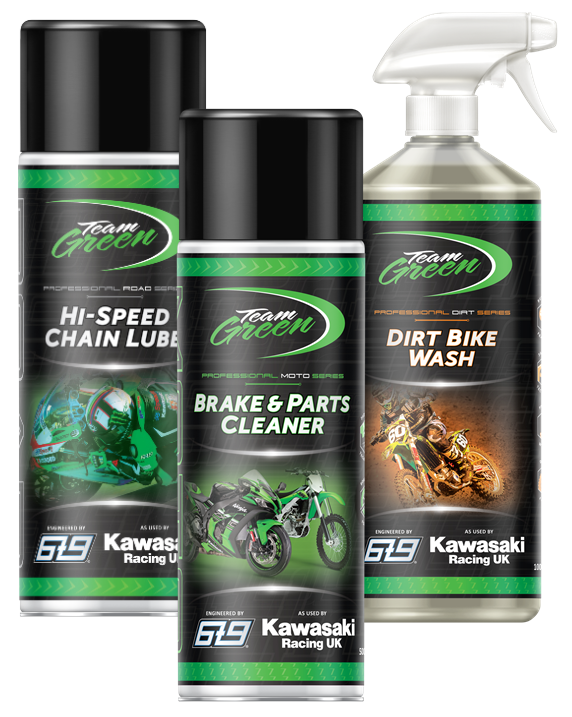 Earlier in 2017, Kawasaki launched its own range of motorcycle care products, working in conjunction with Team 6t9, the official partner of Kawasaki Racing UK. Using Team 6t9's expertise in formulating quality bike care products, Kawasaki has put together a collection of cleaners, lubes, oils and water dis- placement sprays that the company reckons will always deliver on performance and value.
Of course, you don't have to own a Kawasaki to make use of these great sprays, and we've been trying out the Brake and Parts Cleaner (£9.69), the Hi-Speed Chain Lube (£11.69) and the Dirtbike Wash (£9.96), and they've all been impressive, doing exactly what they say on the tin in a mess-free and user-friendly way.
Merlin Horizon Jacket and Integrated Airbag
£249.99 (jacket) £329.99 (airbag)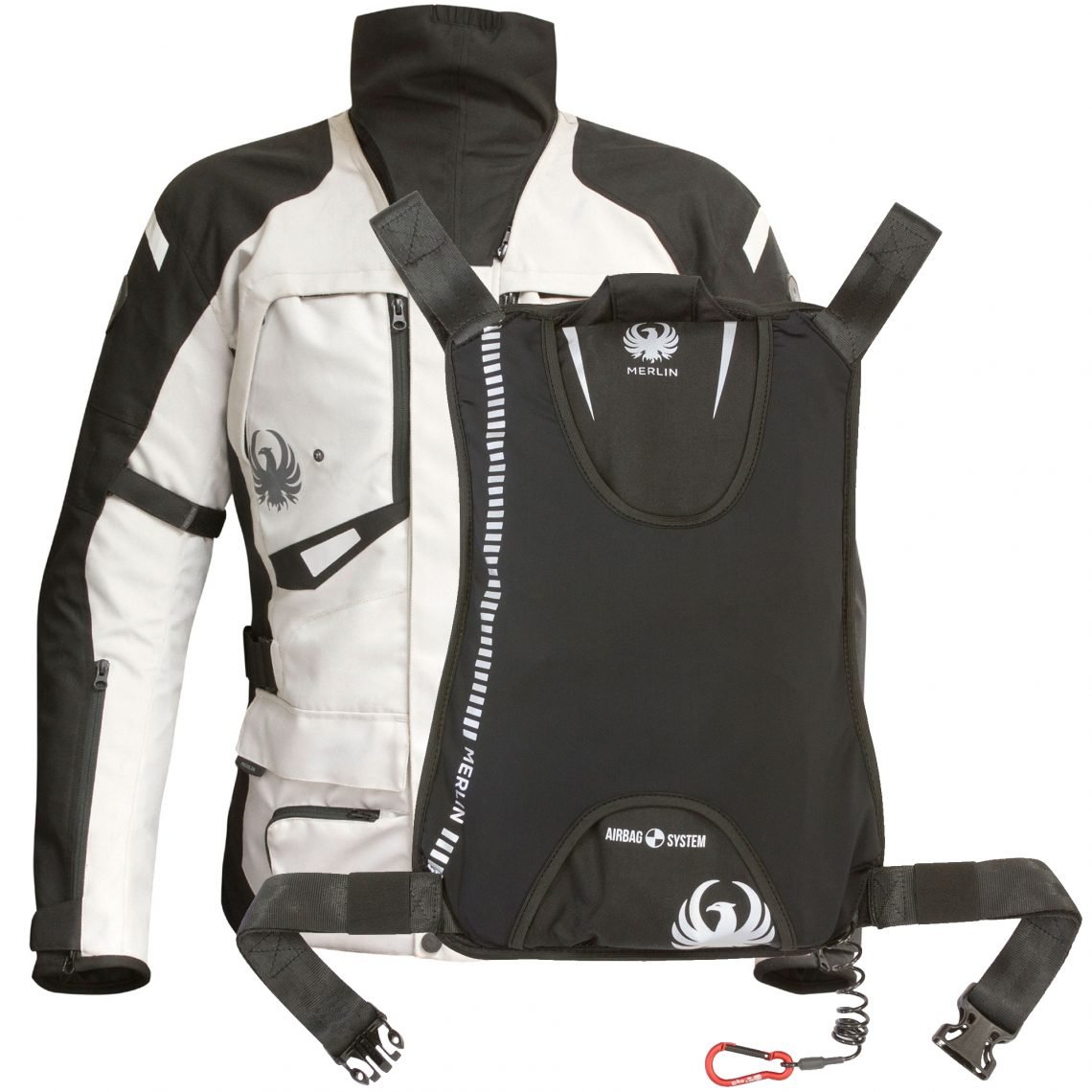 When it comes to motorcycle gear, protection is paramount. When we're battling with the elements we need gear that's going to stand up to everything that Mother Nature can throw at us, and if we're unlucky enough to be involved in an accident, then the kit that we wear also needs to provide potentially life-saving protection. The Merlin Horizon Jacket, coupled with Merlin's Integrated Airbag makes great strides towards satisfying both aspects.
The Horizon Jacket is a well-designed, stylish, and fully-featured three-layer textile touring jacket that makes use of a top-quality Outlast lining for temperature regulation and a Reissa waterproof lining to keep you dry if you're caught out in the rain.
The fit is spot on for adventure touring, with a long torso providing plenty of coverage when sat in the saddle and there are numerous vents for when things get stuffy (the large chest vents are brilliant in this regard). In terms of protection, you get CE-approved armour on the elbows and shoulders, but if you want to ensure maximum safety, then the jacket is prepared for integration with Merlin's Airbag technology.
The Merlin Integrated Airbag is, as the company claims, the only CE-level 2 airbag on the market today. It's housed in a small rucksack that sits comfortably on your back, on the outside of your jacket, and is held in place by strong straps.
A lanyard attaches the pack to the bike, and if you're involved in a collision it'll inflate in 80 milliseconds (that's bloody fast), providing substantial neck, spine and coccyx protection. Of course, we haven't had the guts to throw ourselves off a bike to test it substantially, but after inflating the device and inspecting the coverage it offers, as well as the impact protection provided, I'd feel a lot safer wearing one of these.
Pits & Bits Filthy Festival Wash Kit
£6.99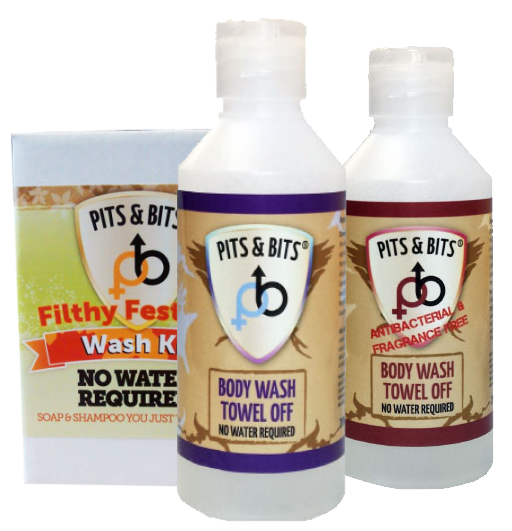 Sorry guys, there's no excuse not to wash now. This handy little festival kit from the wonderfully named Pits & Bits is designed to allow campers and festival-goers to have a full body wash with no water required. Just lather the shampoo or body wash on, massage it into your skin to eradicate your adventurous stank, and then towel dry.
Forgot your towel? The kit also comes with expandable wipes, which start off about the size of a Soft Mint until you add a drop of water and they turn into man-size wet wipes. At £6.99 the kit is affordable, and you'll get multiple uses from each bottle. For avoiding nasty campsite showers, or when you're travelling and camping in the wild, it's a small price to pay.