The latest and greatest biking kit.
Wolf Tec-Tour Outlast Textile Jacket
£299.99 www.wolf-moto.com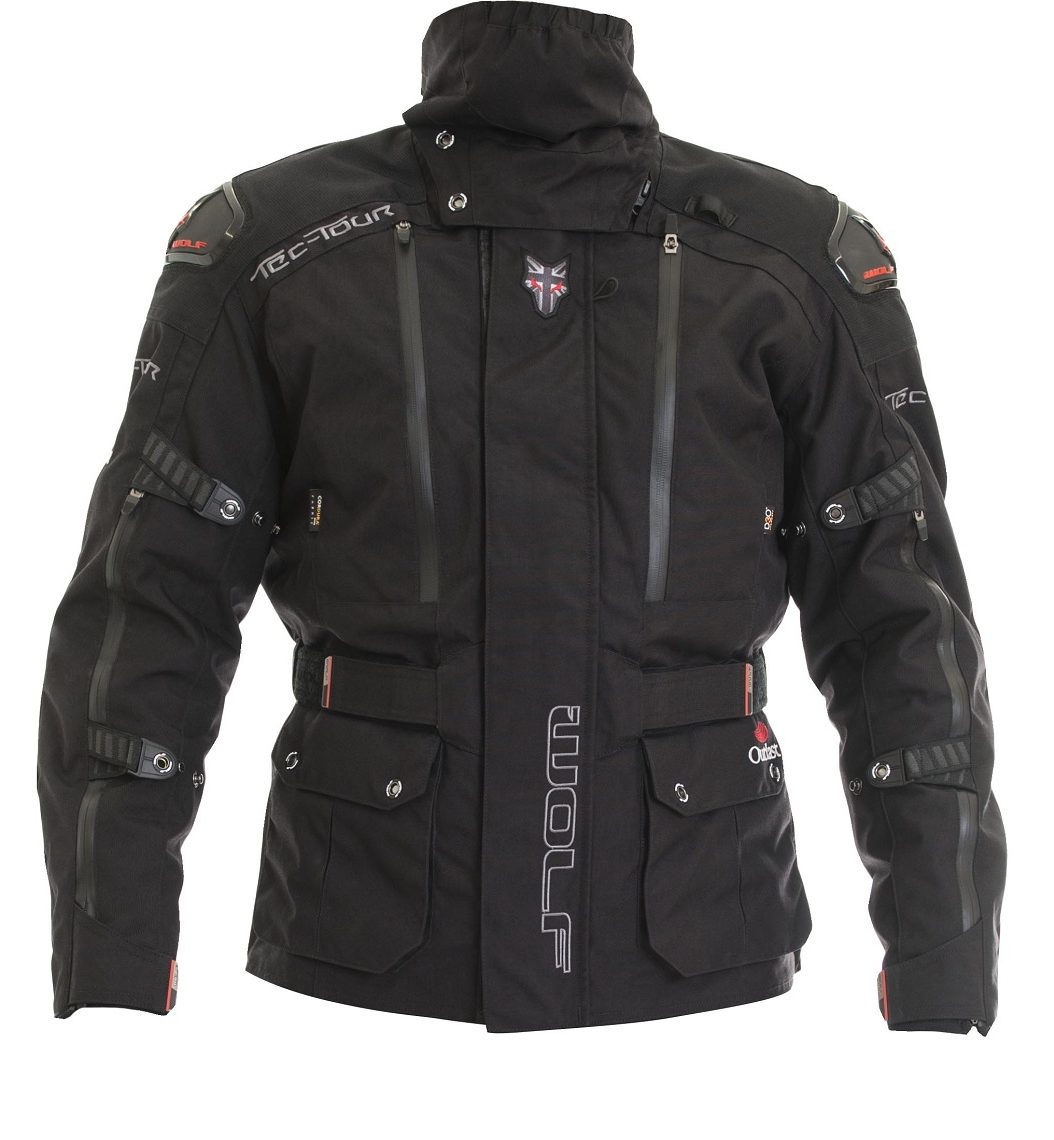 Earlier this year British manufacturer Wolf completely overhauled its range, doing away with its old styling and design to introduce a reimagined line of products that is specifically aimed at British riders.
That is, it features a more patriotic logo (which looks awesome) and the fit has been tailored to suit the average British guy which, by Wolf's reasoning, is a bit larger than other European's (they might be right there).
Out of the new range (which consists of six jackets, five pairs of trousers, four pairs of gloves and a single leather one-piece suit), it was the Tec-Tour Outlast Textile Jacket that caught my eye the most. The three-layer textile is billed as being a four-season touring jacket and according to Wolf, it is the company's highest spec textile combination that the company has ever made.
We got our hands on a Tec-Tour and have been using it religiously over the past few months, and I'm seriously impressed. Starting off, the jacket is one of the best looking textile jackets on the market. Whether you opt for the black or sand version, they both look the business, with subtle and well-thought-out design details making an impact.
The outer is made from a tough and durable DuPont Cordura that's Teflon coated, and inside that you get a removable waterproof lining, as well as a removable thermal lining. Now, usually, I find thermal linings to be a waste of time, but the one that's included with the Tec-Tour is brilliant, using Outlast to keep you warm.
When worn all together the jacket runs hot enough to get you through winter and with the components out and the vents open, it's a viable summer option. In terms of protection, the Tec-Tour excels.
TPU shoulder energy deflectors not only look awesome, but they help provide protection in the event of an off, and the included armour (shoulder, elbows and back) is all CE-Level 2 approved.
The jacket does the basics very well, but it's the details that make it such a desirable piece of kit. One such detail is the inclusion of a water bladder pocket on the rear that allows you to route a hydration bladder pipe up to your mouth with specifically placed holders.
The Tec-Tour shows that Wolf is back with a bang, and I'm looking forward to many more months of wearing this beautiful yet functional jacket.
Haynes Service & Repair Manual BMW R1200 Liquid-Cooled '13 TO '16
£24.99 www.haynes.co.uk
Haynes is a name that's almost become synonymous with workshop repair manuals, and new for 2016 is the latest updated BMW R1200 Liquid-Cooled '13 to '16 workbook.
If you've ever owned a Haynes Manual before then you'll be aware of how valuable and useful they can be, not only for when you're attempting a repair but to walk you through the regular servicing of your motorcycle.
The book kicks off with an introduction and comprehensive history of the BMW R1200 before leading you into the relevant safety checks that should be performed before riding your bike. From here on in the content becomes more technical, though just as easy to follow and understand, with routine servicing and maintenance guides and comprehensive step-by-step walkthroughs to aide you when attempting repairs.
At £24.99 the initial outlay may sound a bit steep, but the amount of money one of these manuals can save you will easily make up for it. Simply put, if you own a 2013-2016 GS you should have one of these manuals.
Ventz Ventz
£14.99 www.ventz-range.com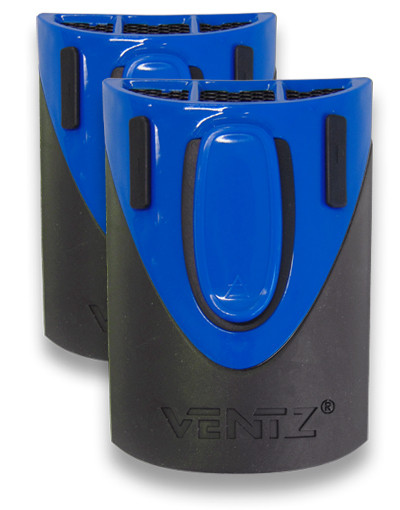 When you're riding in hot weather, even if you've stripped your jacket down to its basic shell, if it's hot enough you'll still trap a layer of warm air next to your skin. These neat little devices slip up your sleeve and open up your cuffs allowing fresh, cooling air to circulate under your clothing.
They're comfortable to wear, small enough to pack in a pocket and cheap enough to buy even if it's just to give it a go and see how you get on. Available in six different colours to match your bike or jacket it's also nice to know that they're manufactured in the UK. If you're going to be riding over in Europe this summer and you tend to overheat, give these a go.
Open House OHV100
From £8.95 to £14.95 www.openhouseproducts.com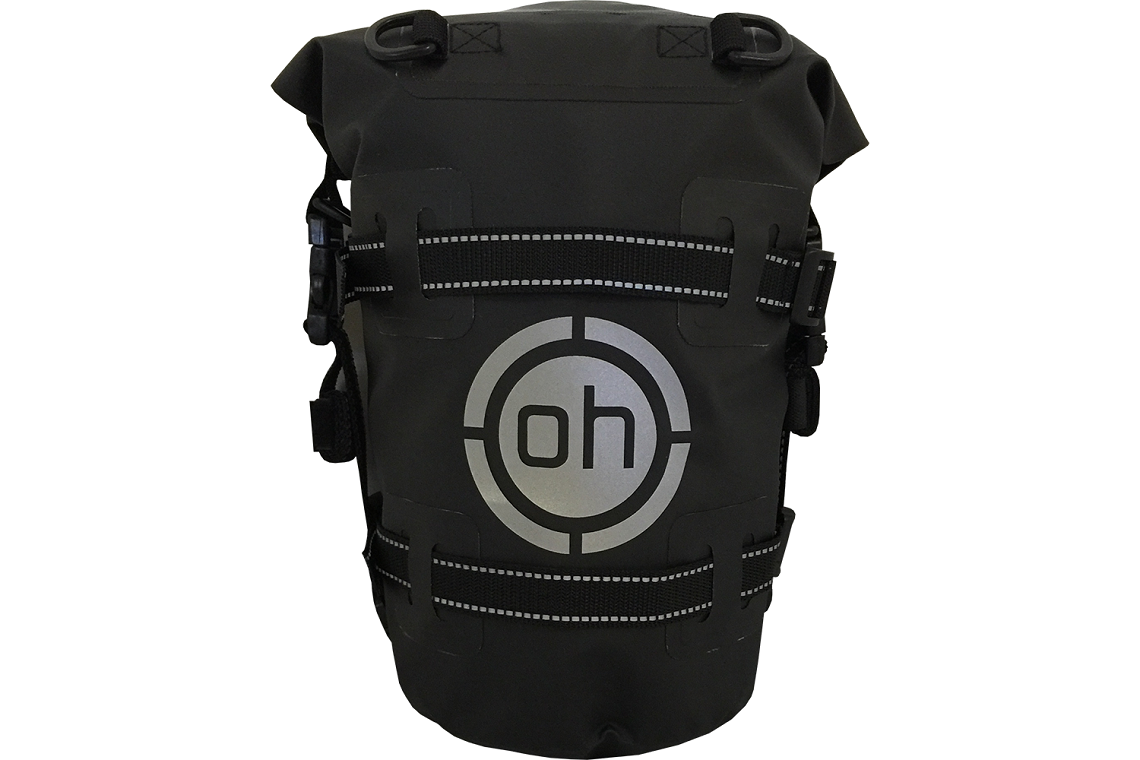 I can't be the only one who gets anxious at the prospect of pulling up at a hotel, spending 10 minutes rooting around in their panniers, gathering up their essentials and clumsily carrying them to the reception?
Organisation has never been my strong point, but fortunately, there are products out there that can aide budding drama queens like myself, the OHV100 dry bags being one. Available in three sizes, five-litres, 10 litres and 25 litres, the OHV100 dry bags offer you a completely customisable dry bag system that can be tailored to your wants and needs.
A variety of attachments and straps (and there are more being designed and developed) allow you to strap the bags anywhere on your bike, turn them into rucksacks, carry bags, internal pannier storage bags and just about anything you could want them to be.
With their fully waterproof construction and rugged, tough outer material, they're well spec'd to handle the extreme conditions they'll encounter when on the back of your bike.
The bags can be strapped together to form a complete soft pannier luggage solution, or they can be leashed to your boxes that are already there to expand the carrying capacity of your bike.
At just £8.95 for the five-litre bag and £14.95 for the 25-litre version, they're easily affordable as well. I haven't had a chance to try them out extensively yet, but I'll be taking them over to the Alps with me in July and will report back on how they faired after 1,000-plus miles of touring.
Gearlock Lock with cable
£19.98 www.rockycreekdesigns.eu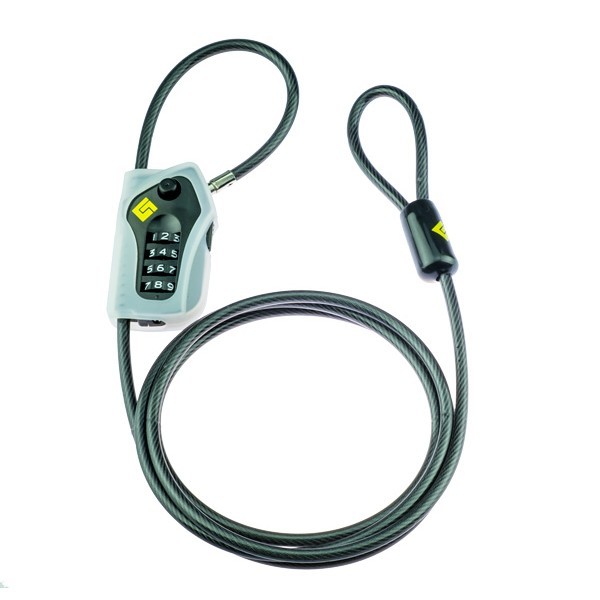 You're out riding and you stop in a town for a brew or a bite to eat, except, you have to haul all of your bike gear along with you. It may not be the end of the world, but it can certainly be a pain in the backside, particularly on one of those hot and humid days.
Well, it's this sort of scenario for which Gearlok was thought up. The lock and accompanying 1.5m long cable has been designed to enable bikers to secure their helmet or other gear (think jacket or bag) to their motorcycle, liberating them from the need to lug it around.
It's easy to use, too. Simply thread the loop through a convenient place on the bike, such as the frame or grab rail, then thread the rest of the cable through the items you wish to secure before reconnecting the cable with the lock mechanism. It's then secured via a four-digit security dial.
The cable is of a braided, galvanised steel plastic-coated construction offering significant security and when it's not in use it is easily packed away into a neoprene storage bag. Importantly, it's lightweight and has a very minimal pack size, so it's unlikely to weigh you down or take up too much space.
Scala Rider Packtalk
£329.95 www.cardosystems.com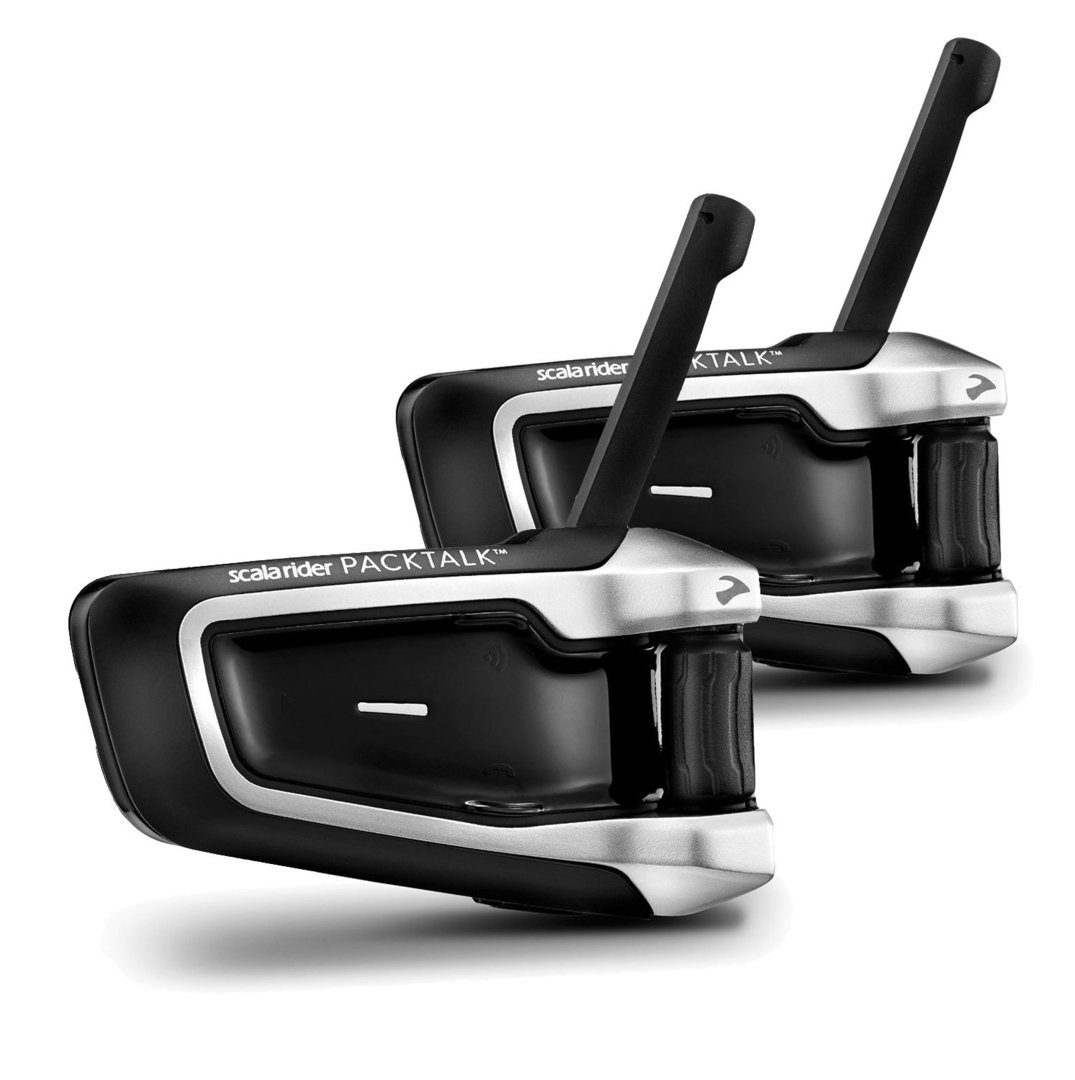 While not for everyone, communicating between rider and pillion or multiple bikers is sometimes considered to be a necessity while out on the road. That's reflected in the range of options on the market, and as technology progresses, so do the products available to bikers.
The PACKTALK from scala rider is one such example. It combines DMC (Dynamic Meshwork Communication) and Bluetooth technologies to enable large groups of riders to maintain constant connectivity. Riders are able to leave and re-join the group without compromising the conversation itself.
The unit itself has a simple flat plate and roller-wheel control mechanism. It has a one-mile range for bike-to-bike communication which increases to five miles with four or more riders. Calls switch automatically to your mobile when out of range and other features include a private one-to-one chat which other riders cannot listen into and four-way conferencing.
As well as making and receiving phone calls, the PACKTALK allows you to play music, listen to the (built-in) radio and listen to GPS instructions. It's compatible with most Apple and Android devices and thanks to its app, you can control the unit from your phone itself.
It is both waterproof and dustproof and, on a full charge, has up to 13 hours of talk time or an entire week on standby. It's certainly not cheap, but from the packaging through to the product itself, this is a premium piece of kit.