The latest and greatest biking kit.
XCP Rust Blocker
£13.99 | www.xcp-protection.com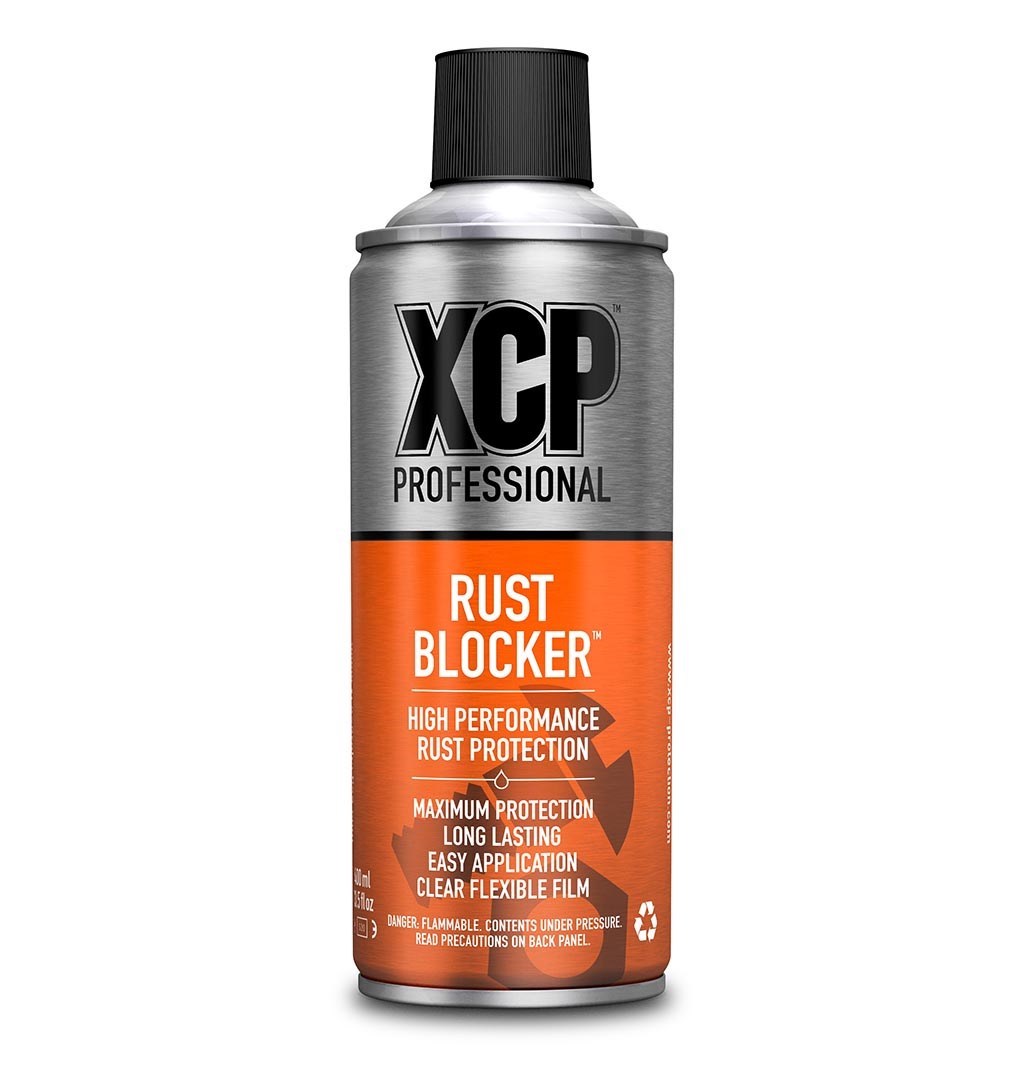 As we ride into winter it's hard to stay upbeat. For once we've had a relatively warm summer (at least in the Midlands) with plenty of nice riding days, so to see the days get shorter and the temperatures drop leads to the sort of feelings you get when you watch the final episode of your favourite TV series. There's an ache for what you once had, your favourite character, the long, warm days, they're gone.
In place of them stand dark, cold and miserable evenings. Not only does the weather tend to be naff in the winter, but to compound your misery, the roads will often be covered in salt, great at preventing dangerous icy spots, but it wreaks havoc on your bike's metal parts, causing damaging corrosion. It's not just salt that will cause rust though, if you keep your bike outside and it's exposed to the elements regularly, that'll also have the same effect. It all sounds like doom and gloom, and it is, but not if you do the sensible thing and treat your bike with a rust blocker, such as XCP.
Available in either a pump-action carton or an aerosol can, the rust blocker can be sprayed onto any exposed metal surfaces to help prevent rust build-ups by applying a non-greasy, soft coating finish. According to tests recently undertaken, XCP Rust Blocker offers up to 500-times longer rust protection than other leading rust blockers when measured to standard testing procedure ASTM B117 (an accelerated corrosion test known as the salt spray test). At just £13.99 for a can, it's hard to think of a reason why you shouldn't buy one and protect your bike this winter.
Moto Skivees
£49.99 | www.adventurebikeshop.co.uk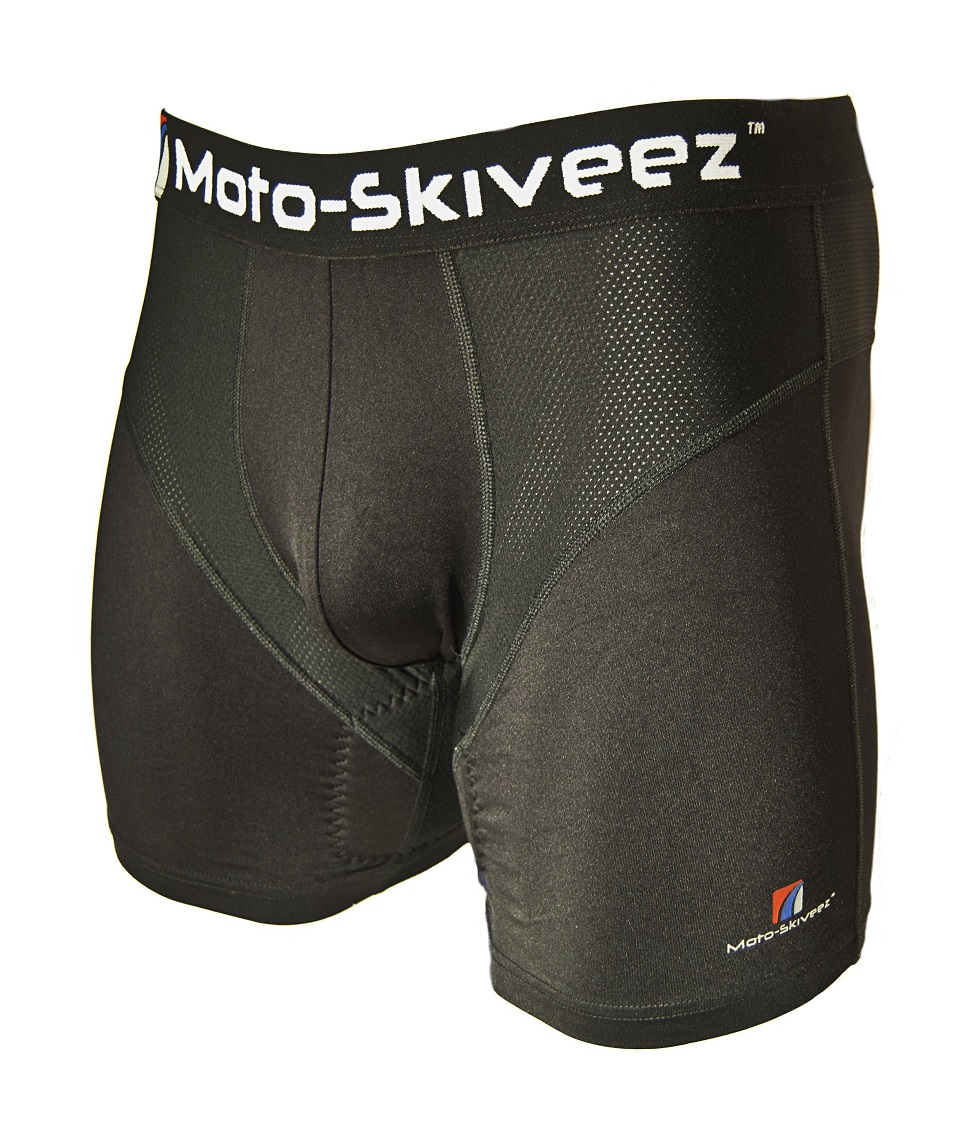 Since the dawn of time there's been one problem that has plagued long-distance riders more than any – numb bum syndrome. Typically experienced as a result of spending long days in the saddle of an adventure bike, even the comfiest of aftermarket seats won't cure it completely.
Enter Moto Skiveez, a new invention that has taken inspiration from cycling shorts to provide motorcyclists with a padded, technical under-garment that's designed to increase rider comfort and reduce chafing when riding.
The pants come in three varieties, sport, cruiser and, most relevant, adventure – each of which is designed specifically for the riding position that you're going to be in when on that type of motorcycle. Really, the best way to describe the Moto Skiveez is by saying that they're almost exactly the same as cycling shorts, making use of Lycra to provide a close, comfortable fit, with padding on and around the crotch area to provide extra comfort.
After wearing the Moto Skiveez for a couple of thousand miles around Europe earlier this year, I was impressed by how much more comfortable they made the ride, with the padding certainly doing its job. Best of all, and I'm verging on offering up too much information here, they stayed fresh after multiple days in the saddle, in the warm, sweaty European sun.
Motorcycle Live Tickets
£12-£25 | www.motorcyclelive.co.uk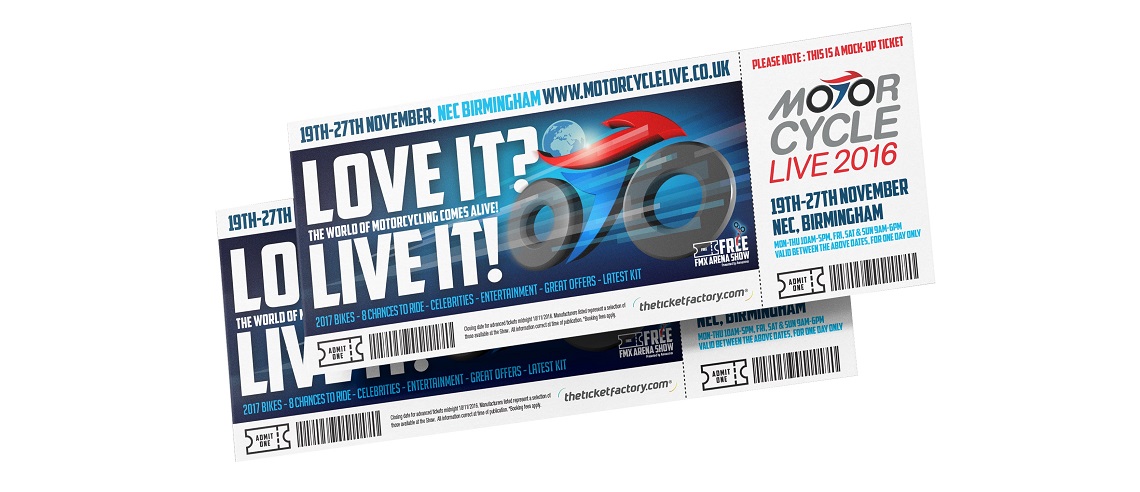 Tickets are now on sale for one of the biggest motorcycle events in the UK, Motorcycle Live. The event, which runs from 19-27 November at Birmingham's NEC, sees hundreds of manufacturers, retailers and businesses attend to show off their latest products. You'll get the chance to check out all of the latest machinery from manufacturers while there will also be plenty of gear bargains to mull over, too.
Additionally, entertainment will be provided in the form of custom, classic and special anniversary displays, celebrity experiences and the popular FMX Live Arena. As ever, we'll also be there for the event giving out stickers, selling magazines and meeting as many of you as possible. See you there.
Klim Traverse Jacket
£291 | www.adventure-spec.com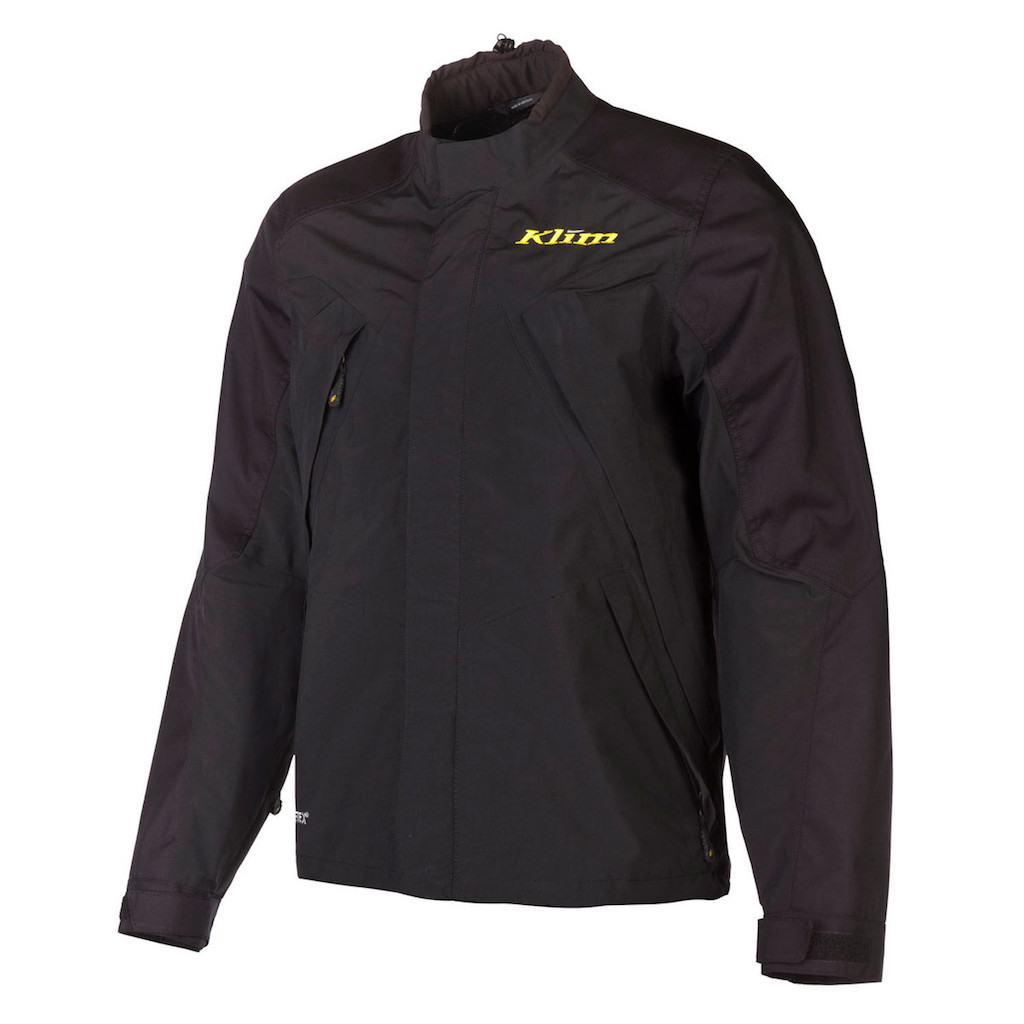 The Traverse jacket and trousers, from the much-loved American brand, Klim, have been updated for Autumn/Winter 2016. Designed to appeal to enduro and off-road riders, the jacket is essentially a lightweight waterproof shell with a Cordura outer, and provisions to add armour on the shoulders, elbows and back.
This is a product that I've been waiting to see for a long time, and on the whole Klim has produced a unique motorcycling jacket that appears to take a lot of inspiration from outdoor garments.
Waterproofing is provided by a Gore-Tex membrane throughout the entire jacket, while the mesh inner lining and ventilation points on the chest, wrists and the side of the torso will help keep you cool when you're working hard off-road. The jacket is a brilliant idea for those who spend a lot of time greenlaning, especially throughout the summer months, as it provides a lightweight alternative to your standard motorcycle jacket, without sacrificing too much protection.
The only issue I can see with the Traverse is that the zips for the ventilation points on the rear, and for the pockets, are not waterproof and have the potential to let water in if you're caught out in a shower. Despite this, the Traverse is a great option if you're looking for a new greenlaning jacket.
Kappa K-Venture Topcase and Panniers
(£259.99) (£499.95) | www.kappamoto.com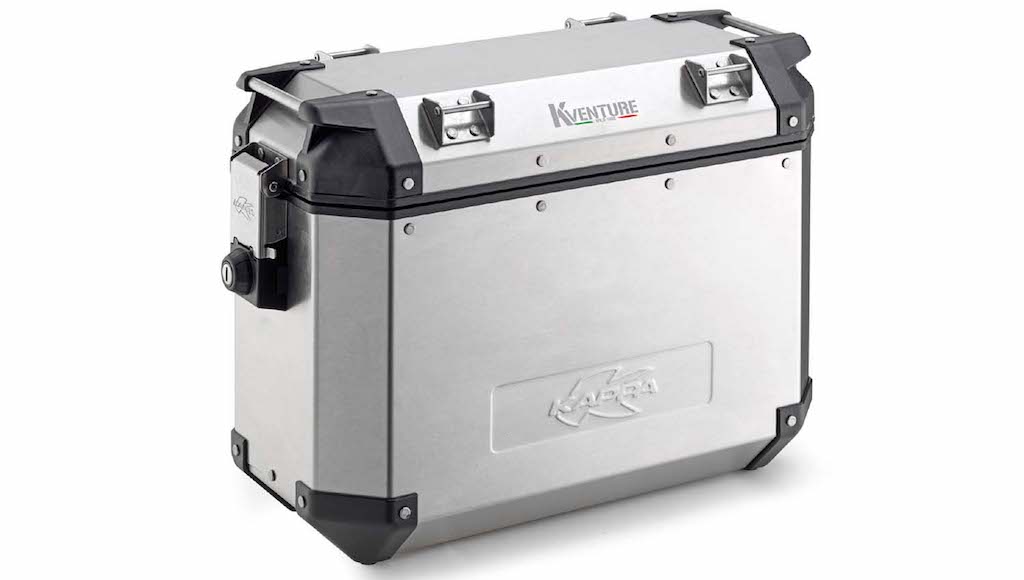 Italian brand Kappa has a rich heritage in the motorcycle accessory market, having been around since 1956. For this issue of the magazine we've got hold of a set of the company's hard adventure luggage, K-Venture panniers and top box. These establish themselves in the middle of the price range when it comes to metal luggage, and when looking at the boxes, the quality of manufacturing is easy to see, and they look very good value for money.
Made from a luxurious aluminium with technopolymer reinforcements on areas likely to bear the brunt of impacts, the K-Ventures look outstanding and will complement any bike that they're attached to. Kappa has designed the boxes to offer a great combination of lightweight, flexibility, sturdiness and style, and they've certainly achieved what they set out to do.
The aluminium is 1.5mm thick and it comes with internal reinforcements to ensure strength, and the fitting system is simple to use.
The top box has a capacity of 42-litres and will accommodate a full-face helmet, while the panniers will take 37-litres. Fixing kits are available from £139.68 for the panniers and £31.99 for the top box.
We've only just fitted the pannier and top box, so are still getting to grips with them, but we'll have a full write up in the next issue of Adventure Bike Rider to let you know how we've got on after living with them for a few months. The first signs are encouraging.