The Latest and greatest biking Kit
LS2 Metro Evo Helmet
£179 (solid), £189 (graphic) www.ls2helmets.com/uk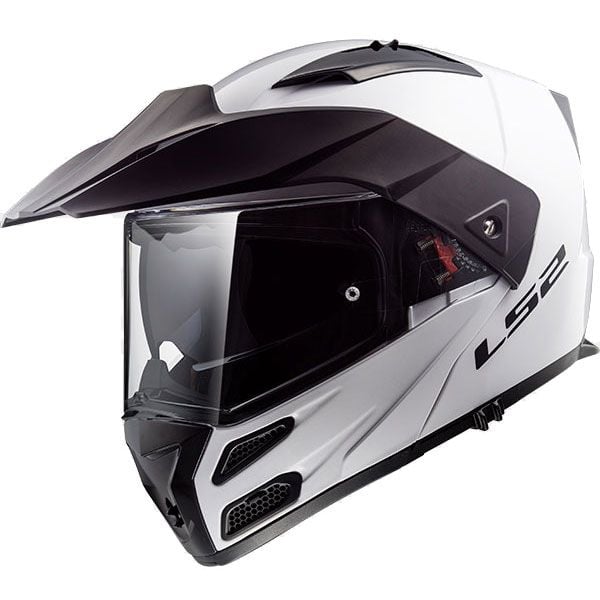 There aren't many adventure-styled flip front helmets on the market, so it's always nice to see another option come along, especially when it's from a brand we've got a lot of time for. We've become accustomed to LS2 manufacturing good-quality helmets at affordable prices, and in the Metro Evo Helmet, it looks like this is set to continue.
The Metro Evo Helmet is constructed out of LS2's exclusive Kinetic Polymer Alloy (KPA), which the brand says is super strong, yet exceptionally lightweight. It is dual-homologated, which means it can be worn as a full-face helmet, or as an open-face helmet and at just £179.99, it's not going to break the bank. It comes with some great features, too. The visor is fog and scratch-resistant, and also comes with a Pinlock insert to help avoid misting up.
We like that it has a removable, washable hypoallergenic inner and the quick-release reinforced chin strap works a treat. Being an adventure-styled lid, it has the all-important peak and there is ample ventilation in the form of chin vents, top vents and an exhaust vent. We're certainly looking forward to testing the Metro Evo Helmet out further, and will keep you in the loop with our findings.
Signature Custom Designs Helmet Stickers
€35-85 (£30-74) www.sp-connect.co.uk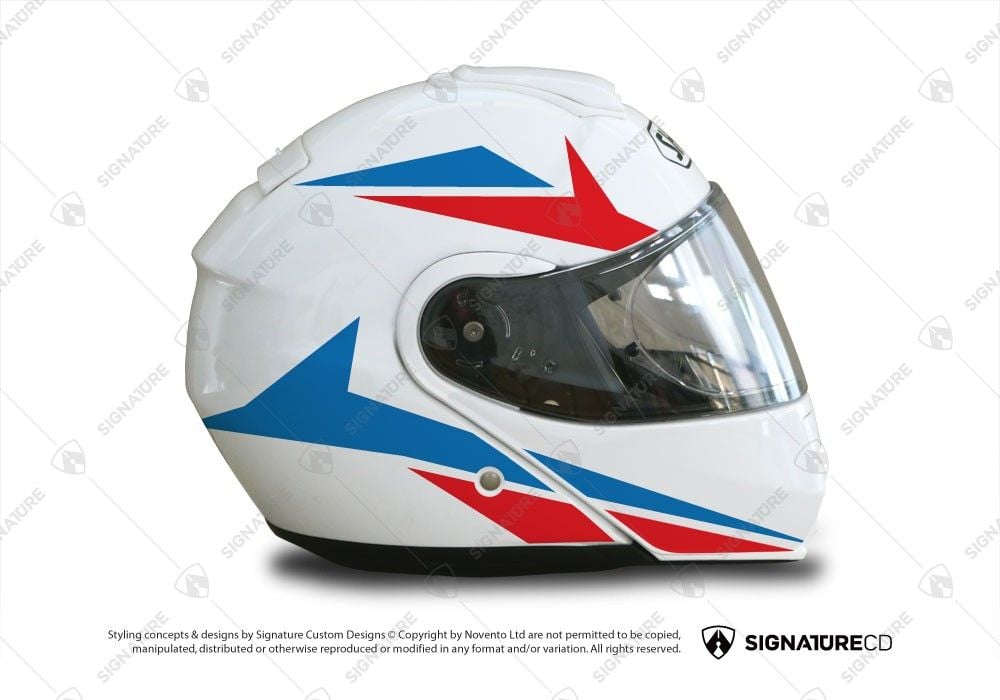 These stickers are the perfect way to customise your helmet, make it stand out above the rest and give it that little personal touch to match your personality. Not only this, but Signature Custom Designs (the company that creates them) also have a wide range of stickers specifically designed for all your favourite adventure motorcycle models, panniers and other motorcycle accessories – so you can personalise and style as little or as much as your heart desires.
The stickers are made using top of the range materials, and you can use them with the confidence that they're totally wash proof. They've rapidly become a product that is loved by many adventure bikers and is a trusted product throughout the world.
The stickers are available for many different models of motorcycle helmets, including from brands such as Schuberth, Arai, BMW and Shoei. If you want to build your own custom sticker set, you can do so by using the company's online configurator. All you need to do is choose your favourite sticker and go to town on designing it with your own wacky or conservative colour style.
Kriega OS-32 Soft Pannier
£239 (per pannier) www.kriega.com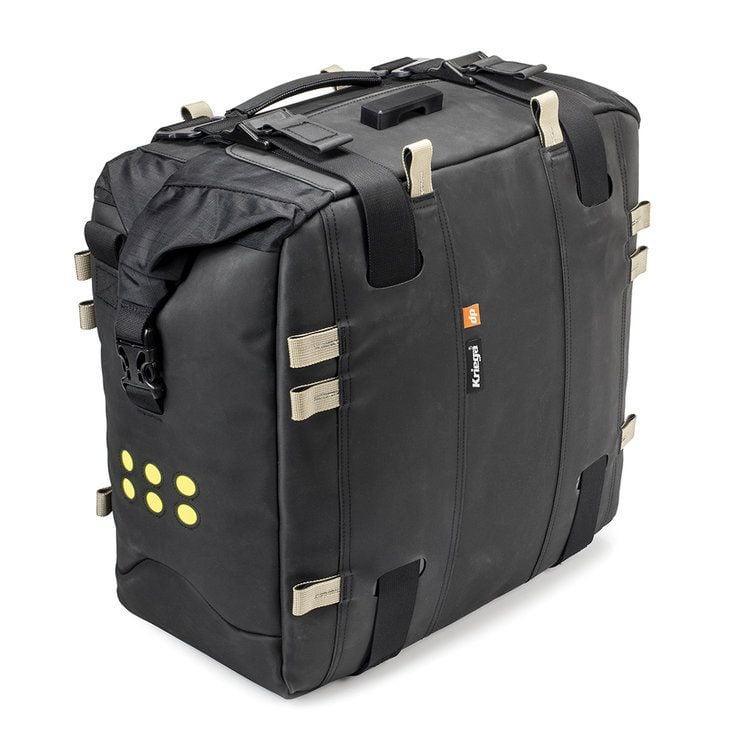 If you're fed up of lugging heavy, hard luggage around on your bike, these stylish and lightweight soft panniers by Kriega could be the answer.
Created with exploration at the forefront of the mind, these soft panniers are versatile, durable and more likely to survive an off than their traditional hard luggage brethren, which means you can get stuck right into your adventure. You're also less likely to do your leg some serious damage should you come off the bike with soft, rather than hard panniers.
The structured box-shape to the OS-32 panniers allows for effortless packing, and unlike hard luggage, you don't have to spend time faffing around to waterproof them, as they are 100% waterproof straight from the box.
You'll also find that mounting and dismounting the OS-32 panniers is straightforward (the OS-Platform and OS-Straps for mounting are sold separately), taking no more than a minute or two with the quick-release straps and buckles. Less fitting, more sitting!
Motool Slacker ADV Bundle
$174.98 (£125.42) www.motool.co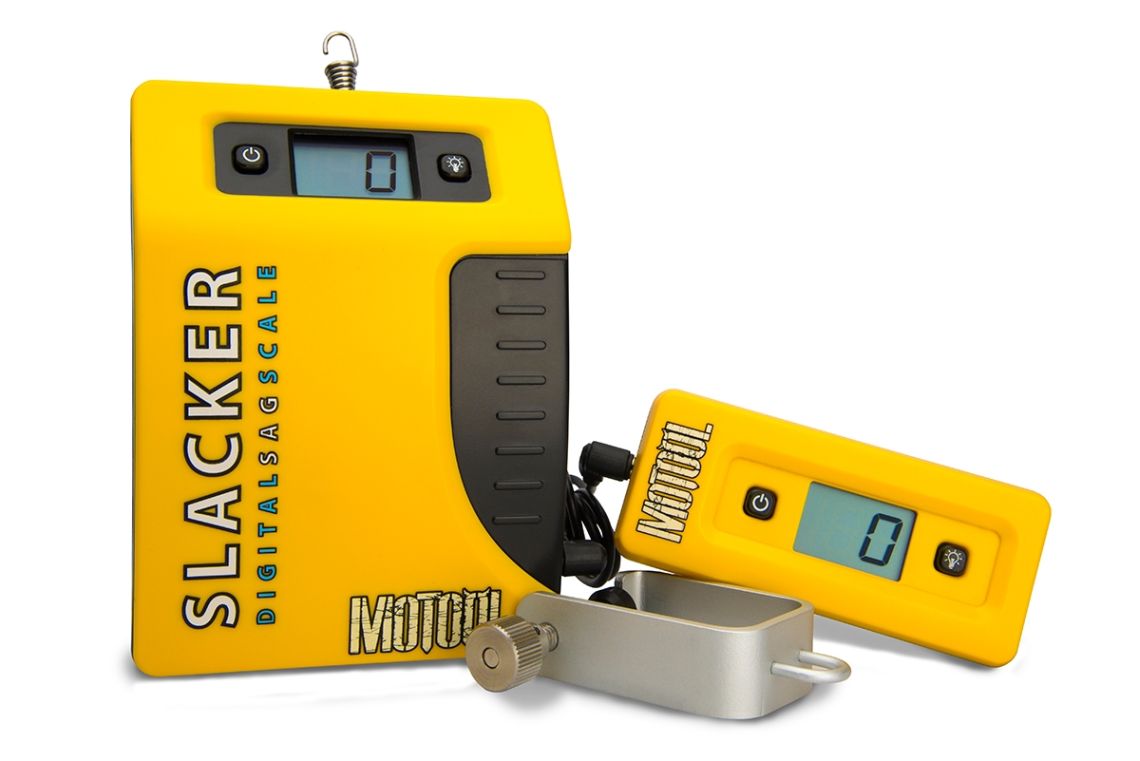 For any motorcyclist, getting your suspension set up correctly is vitally important if you want to get the most out of your bike in terms of handling and feel.
However, setting your suspension would typically require two people; you, to sit on the bike, and a buddy, to measure the sag when you're in the saddle. In the absence of a pal, you've probably fiddled with the damping and rebound for a few seconds and thought to yourself, 'yeah, that'll do', while not really having a clue if the turns you just made were for better or worse.
Fortunately, there are tools, like the Motool Slacker, which mean you'll never have to rely on another person when setting your suspension again.
This nifty little device allows you to easily and effortlessly measure the sag of your bike's suspension by yourself so that you can get it set up perfectly for your next ride. Essentially, it's a fancy digital measuring tape but, as a package, it's designed specifically to allow you to measure your motorcycle's sag, with various clips and mounts enabling you to get accurate readings each time.
Using the device is incredibly simple, and after watching a short informational video on YouTube (www.bit.ly/motoolvideo), you'll have that perfect suspension set up in no time.
Klim Kodiak Jacket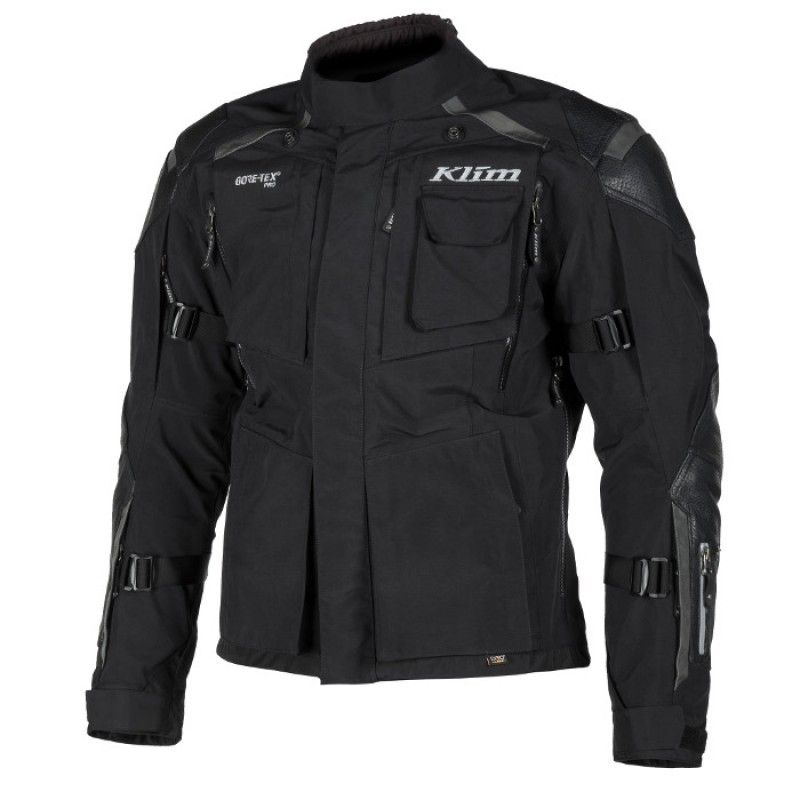 Despite the eye-watering prices, Klim has been a firm favourite in the ABR offices for quite some time. Sure, your bank account takes a hit when you buy the brand's gear, but you're paying for something that is well-constructed, brilliantly thought-out and long-lasting. The Kodiak Jacket has been designed to handle 400-mile days, sketchy mountain passes and intermittent storms on epic touring adventures.
It's Klim's highest specced road-focused jacket, and as such it features Gore-Tex Pro, perforated leather shoulder and elbow overlays and D30 CE level 2 shoulder, elbow and back armour. The Kodiak also has a myriad of useful features, including space mesh chest protection, five external pockets, multiple internal pockets, an information card pocket in the arm, a snap back collar feature and adjustable arm cinches.
Importantly, it also has plenty of vents (two chest, side, back bicep and forearm vents), so there should be a good amount of airflow on long stuffy rides. There is 3M Scotchlite reflective material to aid visibility, but the jacket still looks pretty stylish despite that, with muted branding and an athletic European fit.
Volocan Canbus Accessory Controller
€99 (£86.53) www.vololights.com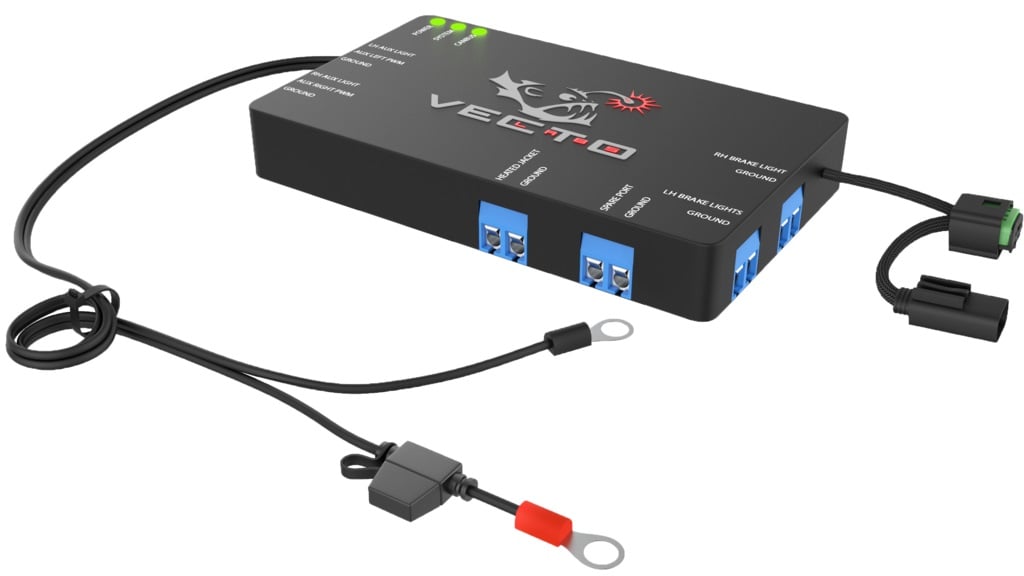 One of the biggest frustrations of riding a motorcycle is the countless people that pull out on you as you're riding. Often, the argument is that the driver hasn't seen the bike, so visibility is of vital importance to us all. Well, this is something that Volocan has identified, and the company is trying to address the issue with its new Canbus Accessory Controller.
The product, which is currently compatible with BMWs (and soon to be Harleys), has been designed to help maximize visibility in normal riding, during braking and even when pulled off on the side of the road.
It is synchronised with the bike's auxiliary lights and ensures that the lights flash when you blow your horn or activate the flash to pass feature.
The Canbus Accessory Controller will also make your auxiliary brake lights flash once per second when using the front or rear brake, and when using the hazard lights the device will instigate inverse flashing through the auxiliary lights to help you stand out. Volocan says it is simple to use, requires no apps and is easily operated with handlebar controls.
See the promo video on YouTube (www.bit.ly/volocancanbus) for an in-depth overview.