With no standard motorcycles seeming to fit his criteria, Neville Styles sets out to create his version of a lightweight adventure bike using the KTM 690 Enduro as a base
This subject has been debated endlessly over the years and I suppose there is never one truly perfect adventure bike. Everyone is unique and has different priorities in what is required of their motorcycle.
This is my personal take on the subject and I hope it can be of use to others looking for their ideal bike.
I am relatively new to motorcycling and got into the activity in 2010, after various active interests including four-wheel motorsport and taking to the water in the form of sailing and cruising.
I decided it would be an adventure to cross the Pyrenees on two wheels so, having taken my CBT and lessons, I passed my bike test with no issues and duly purchased a Yamaha TDM 900 and headed to Spain.
This was the start of a new activity which quickly began to quench my passion for adventure.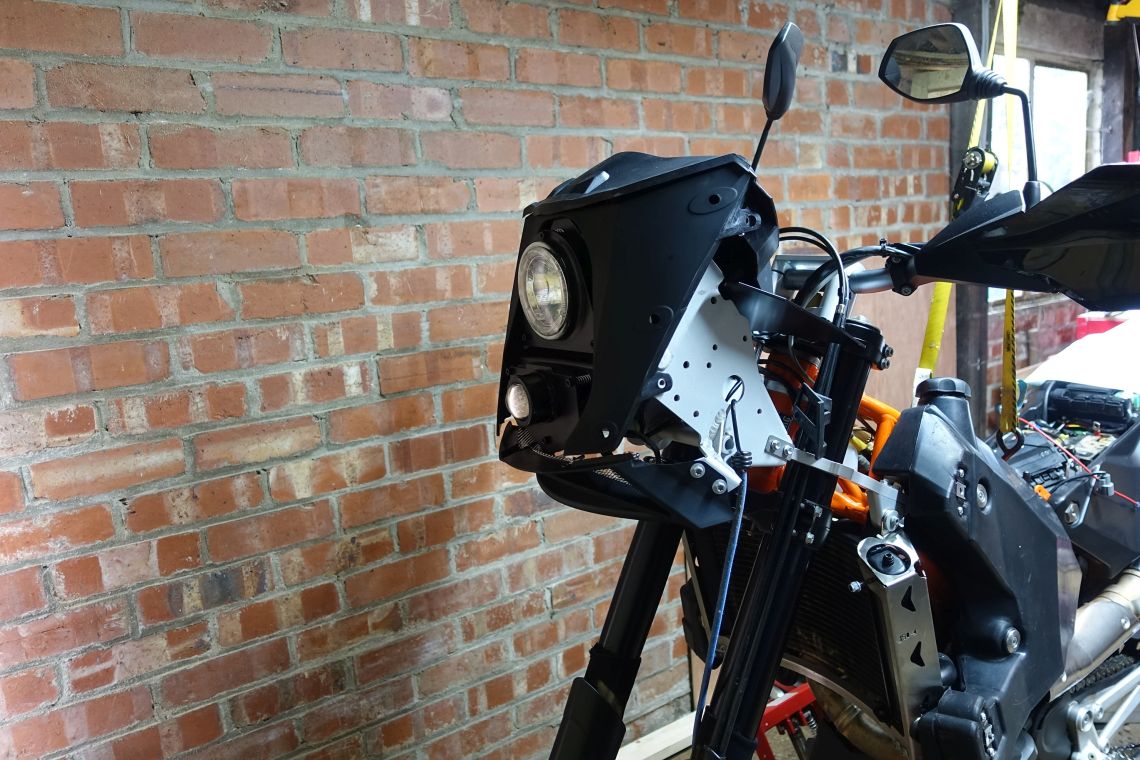 I have since owned several bikes, all in the 800cc to 1200cc range and all being adventure orientated. My last bike, a KTM 1190 Adventure R introduced me to some excursions off the beaten track and off tarmac.
I soon found this to be the way I wanted to discover new destinations, instead of going around, why not go over!
However, the 1190 Adventure R is not a light bike and I am not Chris Birch. It soon became apparent the big KTM can be a handful for me on the loose stuff and this got me thinking on what the best option for me would be.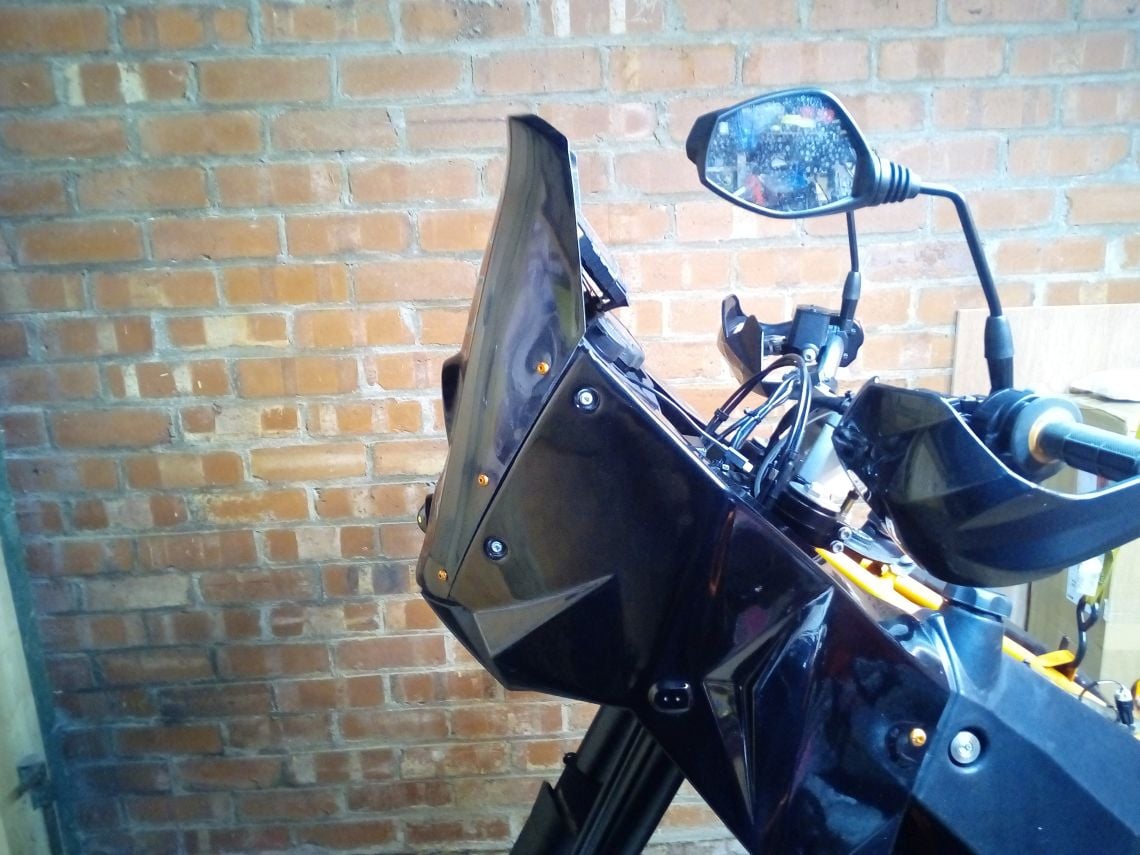 I love riding in Portugal and Spain so my criteria for a bike is that it can eat up some motorway miles, have a decent range of 230/250 miles, comfortable extended riding position with some protection from the elements, be able to carry luggage for an extended trip and have decent off-road capabilities.
Back in October 2017 I looked at several adventure orientated bikes from a vast range of manufactures, it seemed the in-thing at that time was to produce high capacity large bikes for this growing market. Most of which are very nice machines with all the latest electronics and gizmos.
However, my requirements were going against the grain of this trend.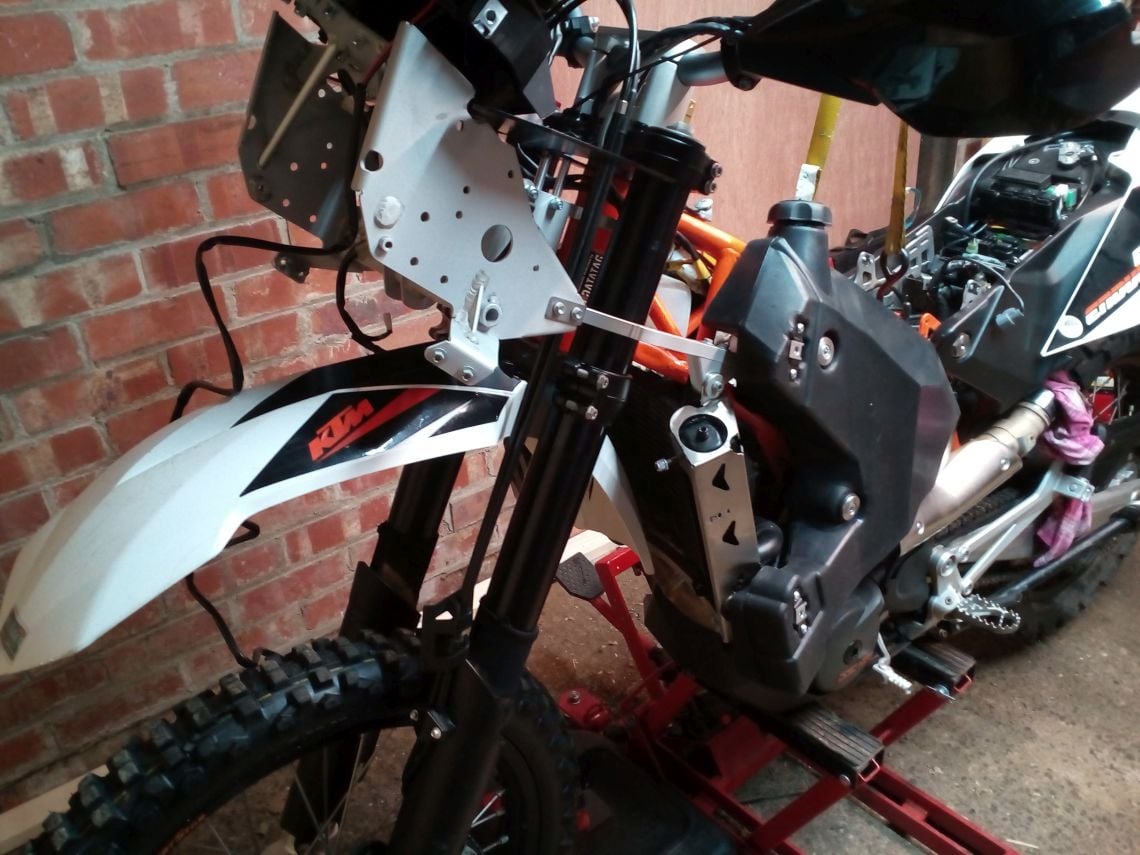 I had concluded that a smaller, more lightweight bike was the way forward, something that could be picked up by oneself if the going got too tough, not just once, but possibly more, if I found myself in the wilderness. Essentially, I wanted a true adventure bike weighing less than 175kg.
Having spent many evenings pondering over various models, the list came down to one clear favourite. Unfortunately, the KTM 690 Enduro, in its base form, is somewhat not an ideal adventure bike. Maybe the clue is in the name.
However, it does possess a poky single-cylinder, tried and tested engine, decent sized wheels, decent brakes and, most importantly, the sub 175kg weight. Further research led me to several companies that manufacture a whole host of aftermarket parts for this model.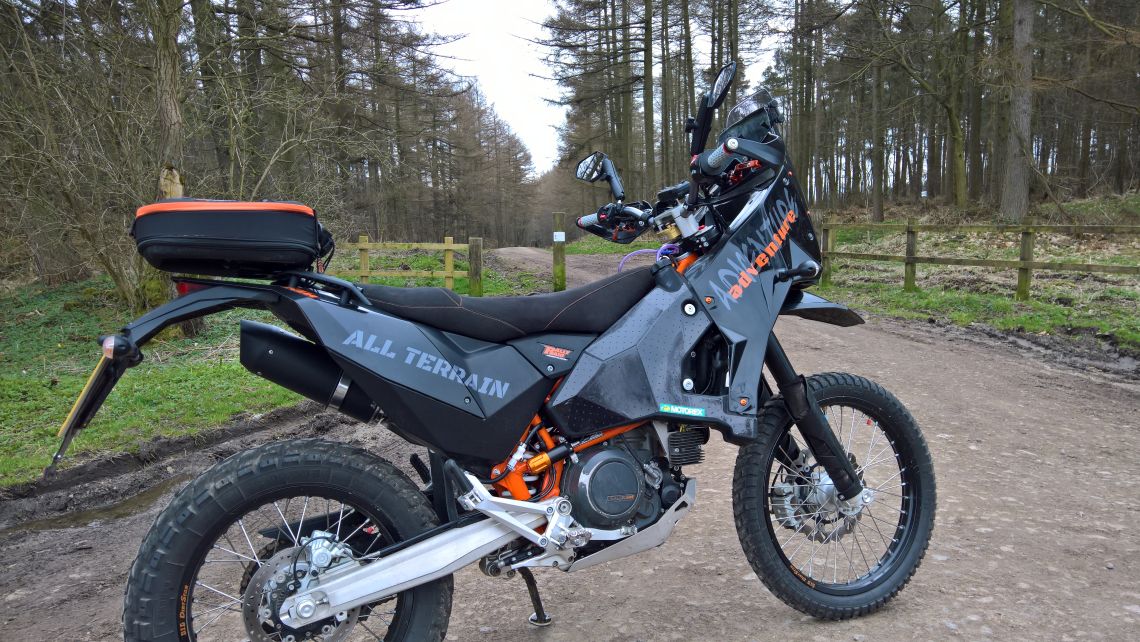 I first came across Rally Raid Products and John Mitchinson while watching YouTube videos of various project bikes built from parts produced by Rally Raid Products. A visit to the company's premises in Northamptonshire allowed me to tap into the extensive knowledge that the whole team has in the field of development and production of specialist parts for various bikes.
Even though Rally Raid has moved on to other models, the KTM 690 Enduro still plays a major role in its portfolio. I was convinced by the range and superb quality of the parts available from Rally Raid Products that this was the way forward for me so, by November 2017, I secured the purchase of a 2016 model 690 Enduro R.
The bike had been owned and used by a trail riding organisation in Spain and the condition was reasonable for the type of use it had. Most important it came at a fair price. Now for the fun part. I started by clearing a good working space in my garage and organising storage for parts.
As items were removed from the bike I could categorise them neatly rather than end up with a heap of bits, screws, nuts and bolts, unable to make sense of what I had in front of me. The bike was now stripped to the basic frame and engine, mainly so that I could check the condition and clean it.
It also allowed me to make a shopping list of parts required for the build. My visit to Rally Raid's premises had given me an insight as to what 'hidden parts' should be replaced on the 690 for reliability and strength.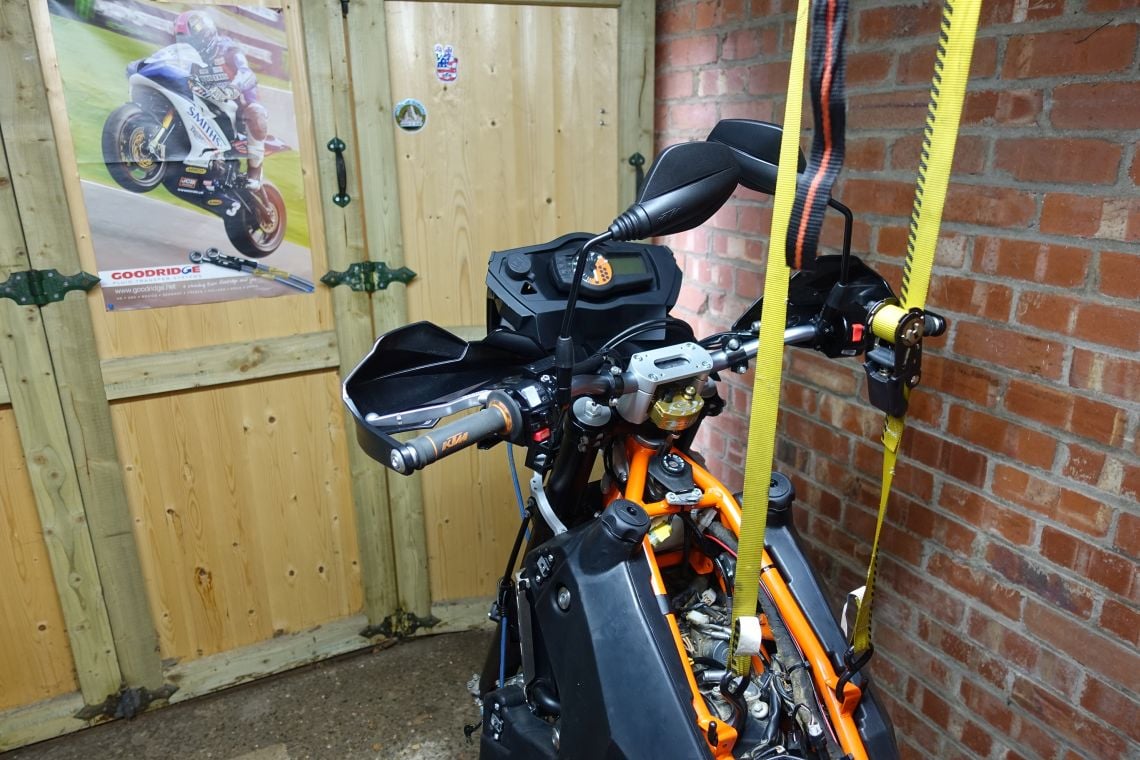 Because the 690 has a relatively small fuel tank, which forms the rear subframe, extra fuel capacity was needed in the form of two extra tanks fitted on each side of the forward part of the main bike frame.
These blended well into the GRP fairing assembly and added an extra 10 litres. Modification of the fuel pump housing, which sits inside the original tank, was also needed to accommodate the extra fuel lines.
The assembly instructions that come with all the components I purchased were very clear and precise, and I only needed to send a couple of emails to Rally Raid for clarification. One mistake I did make was not to fully plan the build, which ended up with me removing some newly placed components to fit others.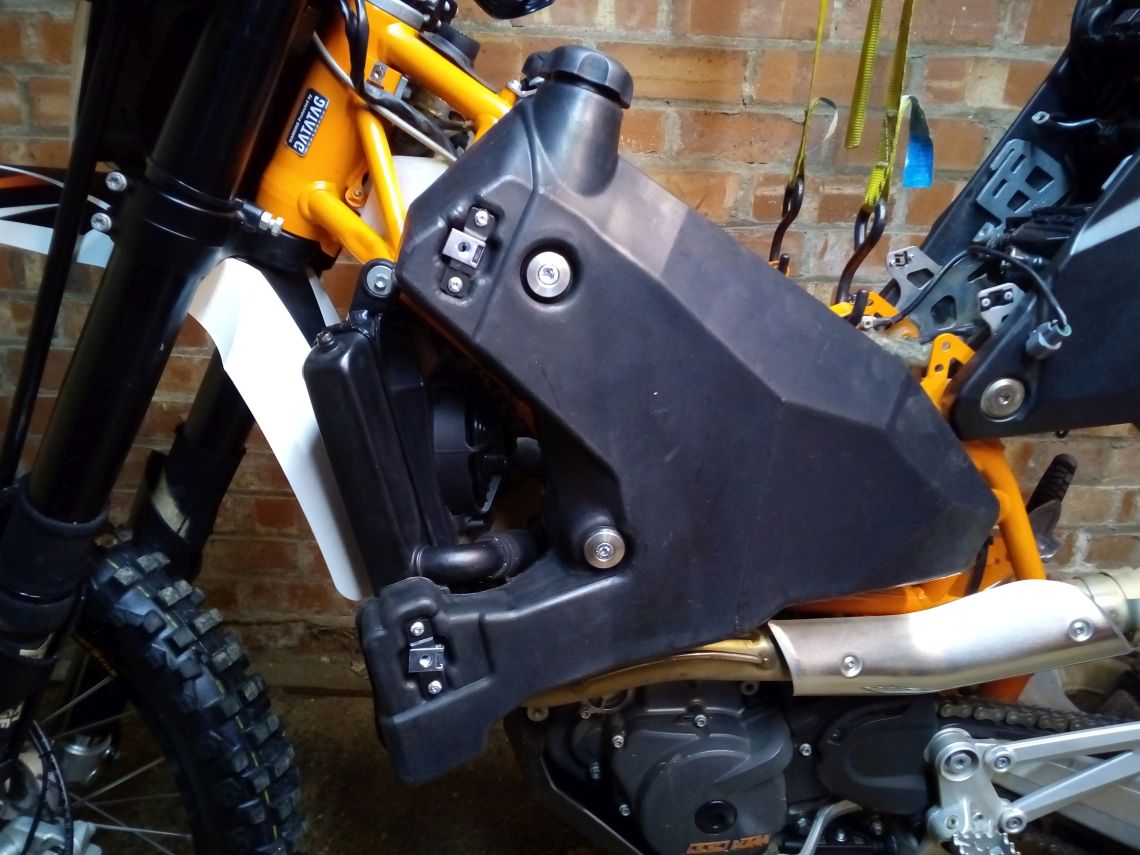 A lesson was learnt to sit down and fully plan the assembly before getting stuck in. The build was finally completed in January and there is a lot of satisfaction you get when the bike fires up with a single press of the button.
My attention now turned to comfort and, looking through the web, it seems as though you can spend a lot of money on saddles.
I decided to take the original to a local guy I had used in the past, SmartRRRs near York. I had a clear idea of what I wanted; gel insert, re-sculptured and an Alcantara covering. Marty did not disappoint and the stock saddle was transformed.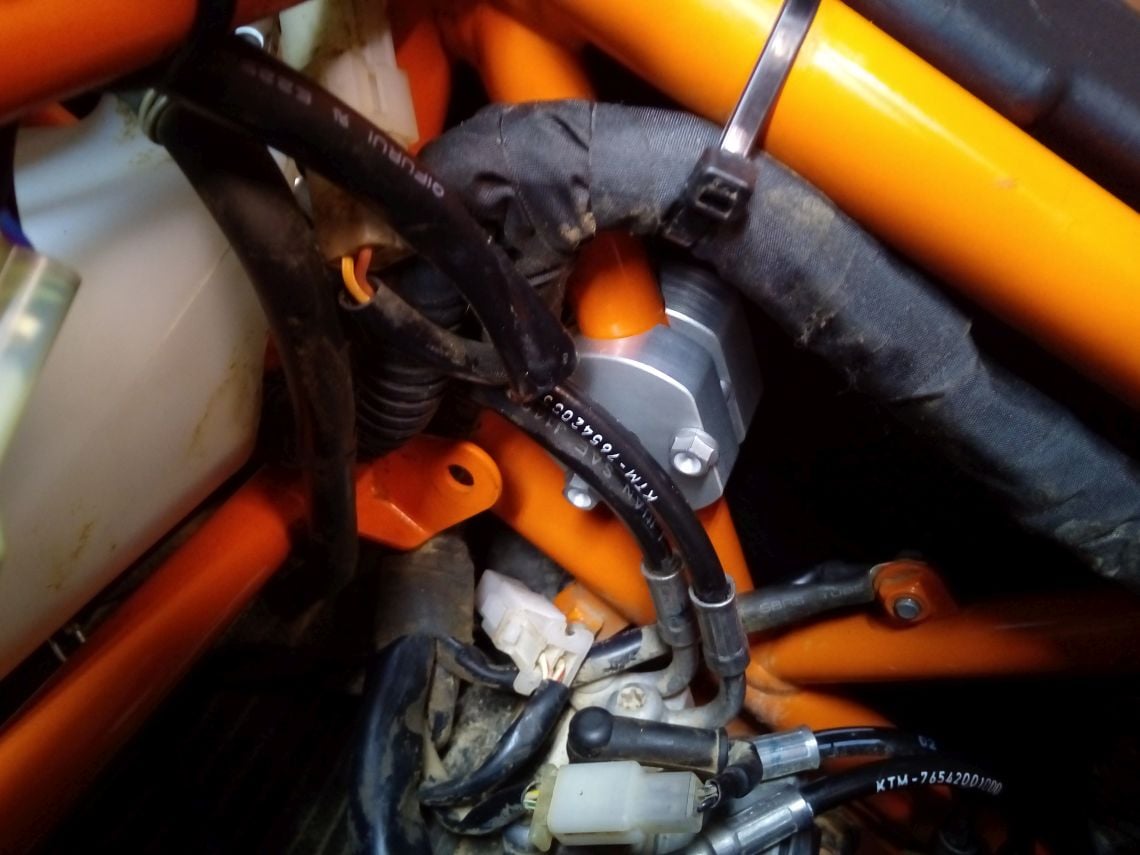 The whole project was nearing its end, so I decided to fit a set of Heidenau K60 Scouts to the wheels. I had found these to be a good 50/50 tyre. I designed my own graphics for the bike and had them made locally.
This put the finishing touches to the individuality of the bike. All that was left was the all-important first ride. This was a complete success, and the only thing that showed up was an adjustment of the suspension.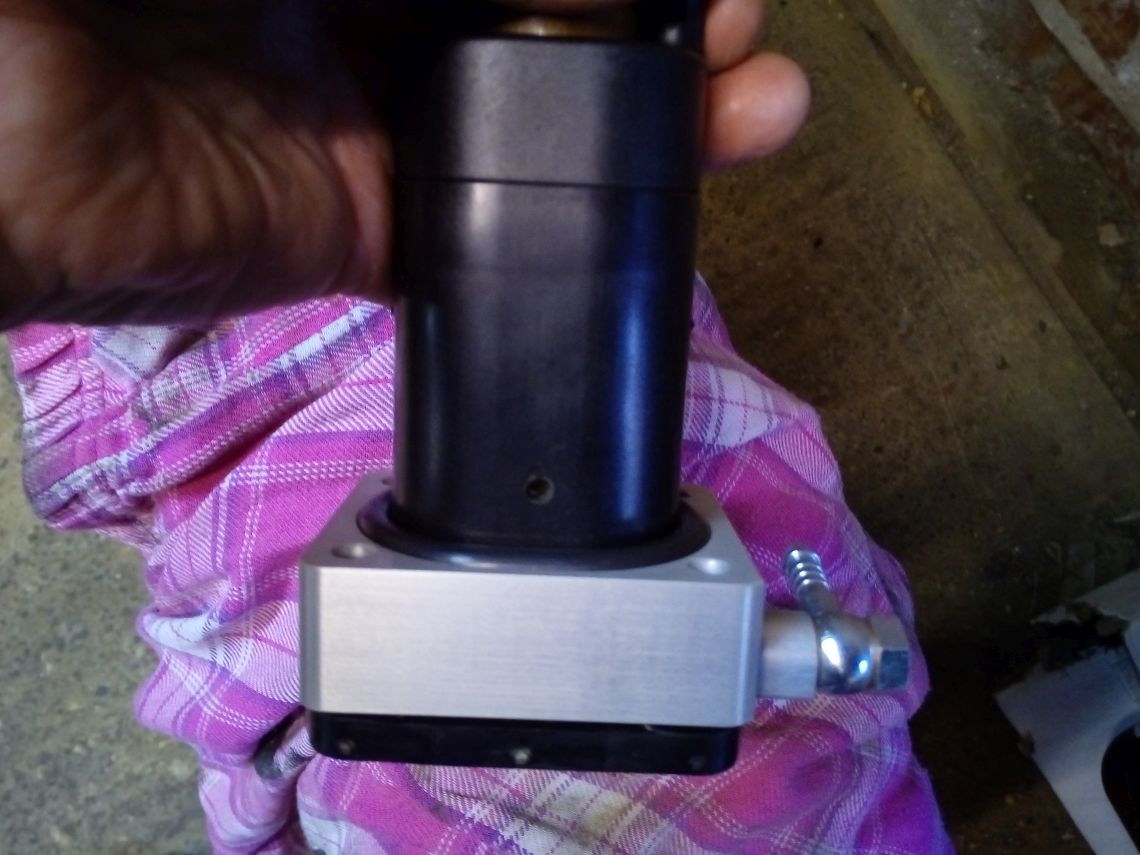 I had fitted a hydraulic adjuster and uprated rear spring, so setting up was relatively straightforward. After that, the bike handled a treat, it was comfortable and confidence-inspiring. To date, it has covered 4,500 miles since the build and has run faultlessly. Our trip this summer had us completing 300-mile days and the bike was as comfortable as any other that I have ridden.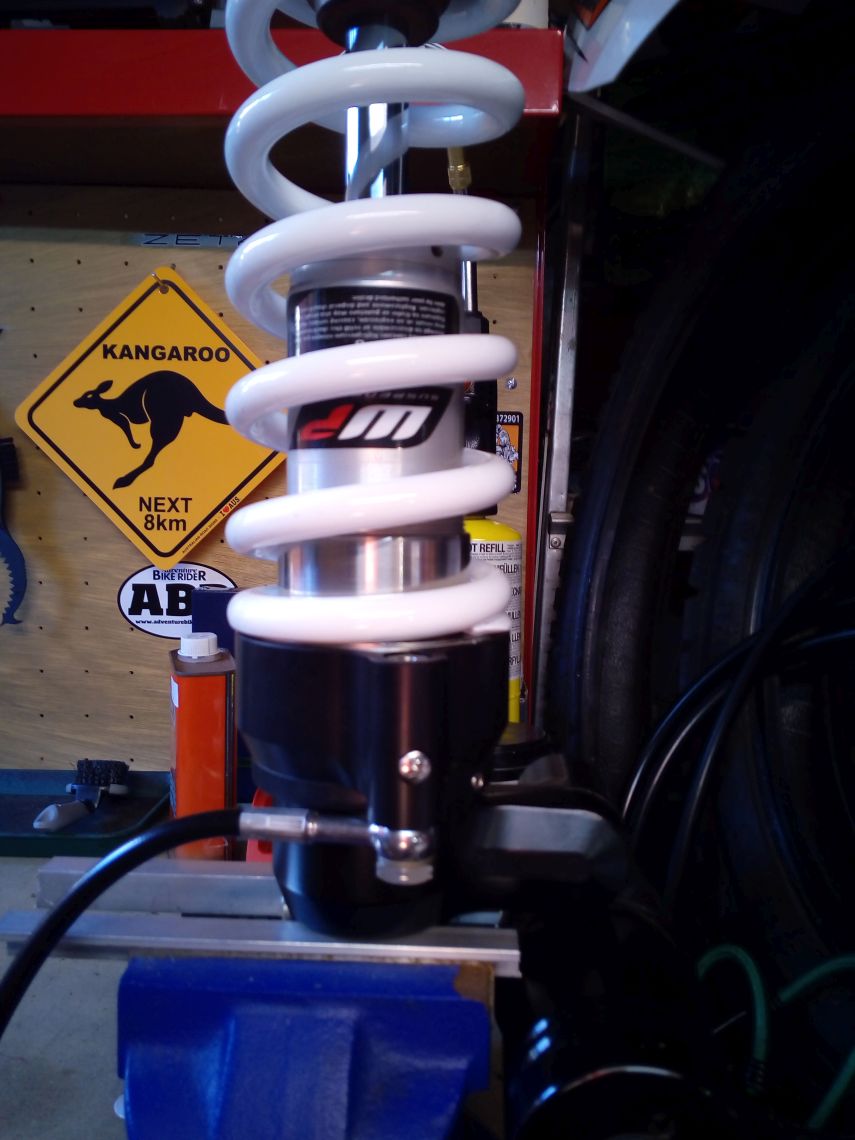 The fuel range is approximately 280 miles and both on-road and off-road handling is brilliant.  So, for me, the project was a resounding success. Since the original build, the only modifications I have made is the fitting of a lower link, the 690 Enduro is a tall bike and with the link fitted the height is dropped by 25mm, I can now get both feet on the ground when stationary.
The front forks were also adjusted to suit. Luggage racks were fitted for our summer trip so that soft panniers could be fitted as well as a tail pack. In terms of modifications that I have since decided to remove from the original build, well, there's only one and that is the Tubliss system for the tyres.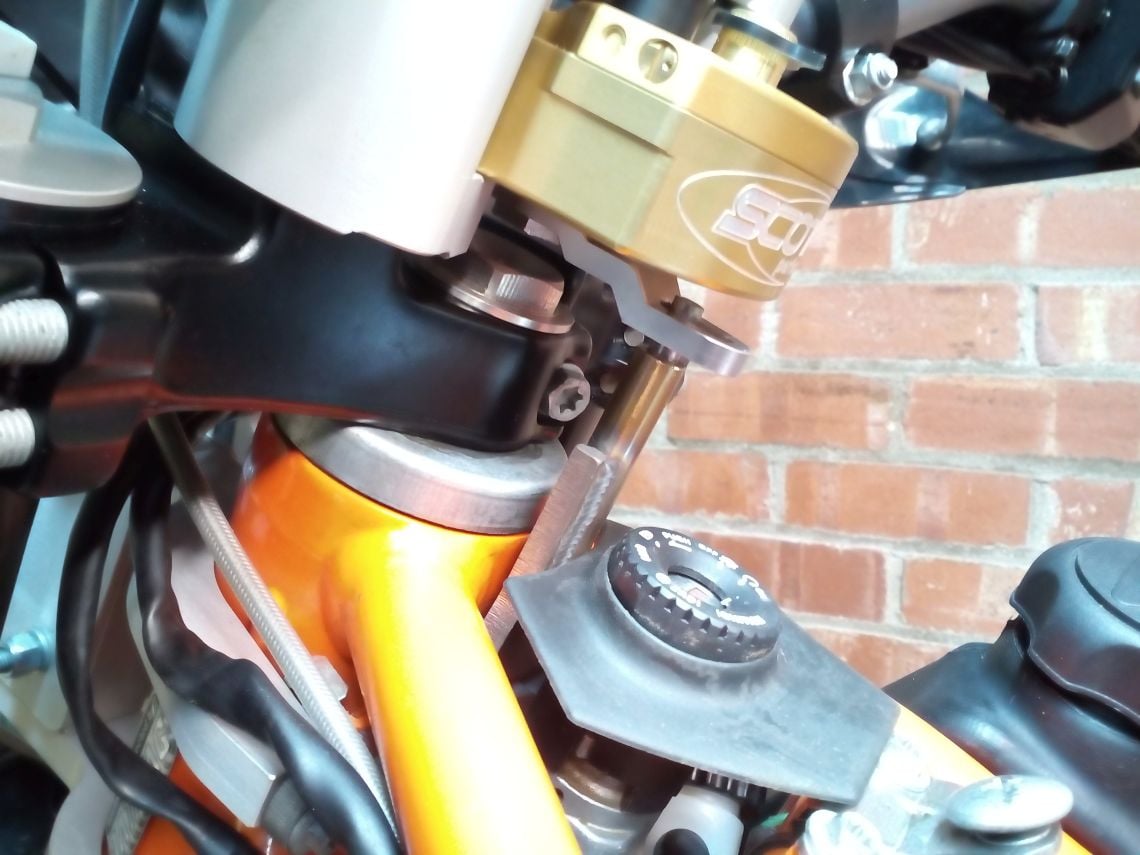 I wanted to have a semi tubeless setup so punctures could easily be repaired. All great in theory, however, for me it didn't really work as the rear would not hold pressure. This is no fault of the Tubliss system, it was down to a slight kink in the rim, so sealing correctly couldn't take place. So, it was back to heavy-duty tubes and, touch wood, no punctures.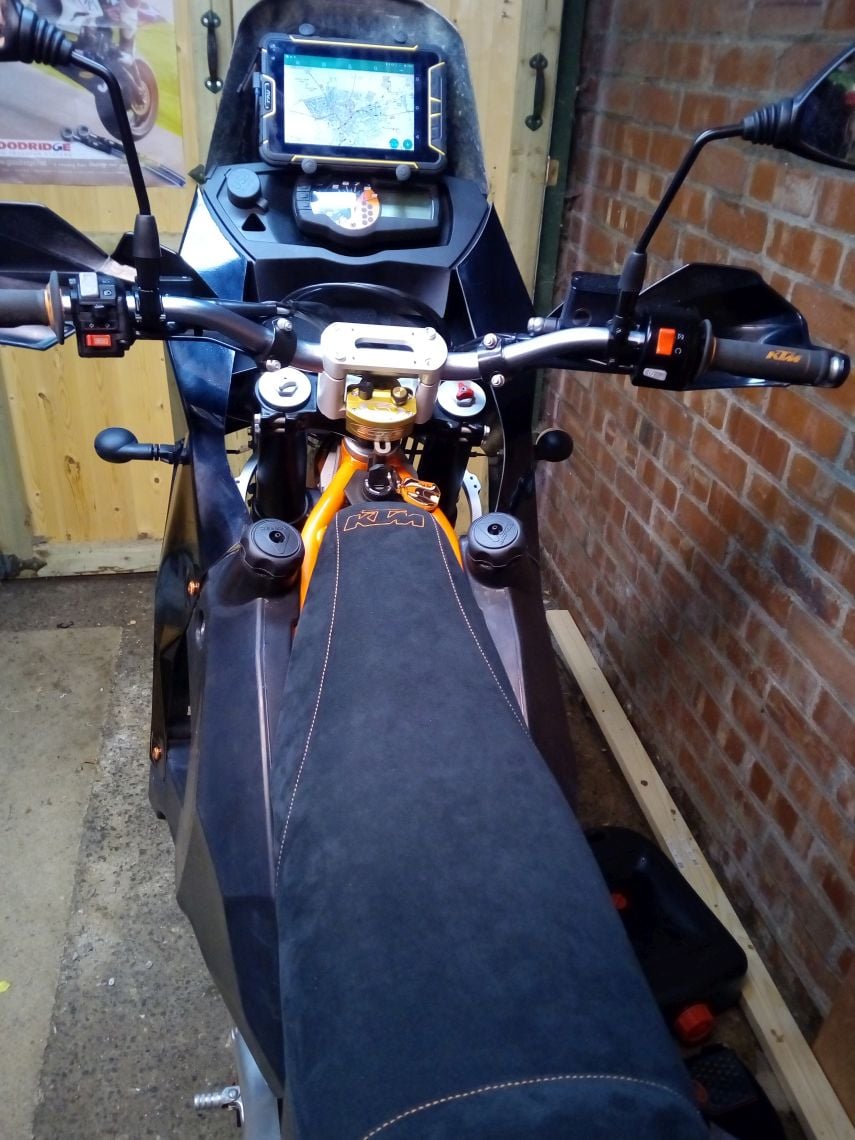 Barring the saddle modification, the complete build was done by myself. I do have some mechanical knowledge but, by no means an expert. Anyone who has, or is willing to learn practical skills, can complete a build like this.