HEAD IN THE SHED
Nothing beats the satisfaction of a DIY farkle well done. Here's what ABR reader Brian Graves has been up to in his shed…
Project 1: Luggage tie-downs
Luggage tie-downs, you can never have too many of these. This highly technical mod is great for securing soft panniers, tail packs or tie-down ropes, and will also give you a quick-release seat and side panels. As so much time, effort and money went into developing this groundbreaking farkle, I've now patented it at a charge of five quid a pop for anybody wanting to use it. (Err, okay, Brian. Whatever you say.)
Stage 1 Remove existing frame bolts.
Stage 2 Replace these with 6mm stainless-steel Marine Eye bolts. I ordered mine from eBay and they cost about £3 each.

Stage 3 Ensure all bolts are sufficiently tightened before using them to secure any of your worldly goods to the bike!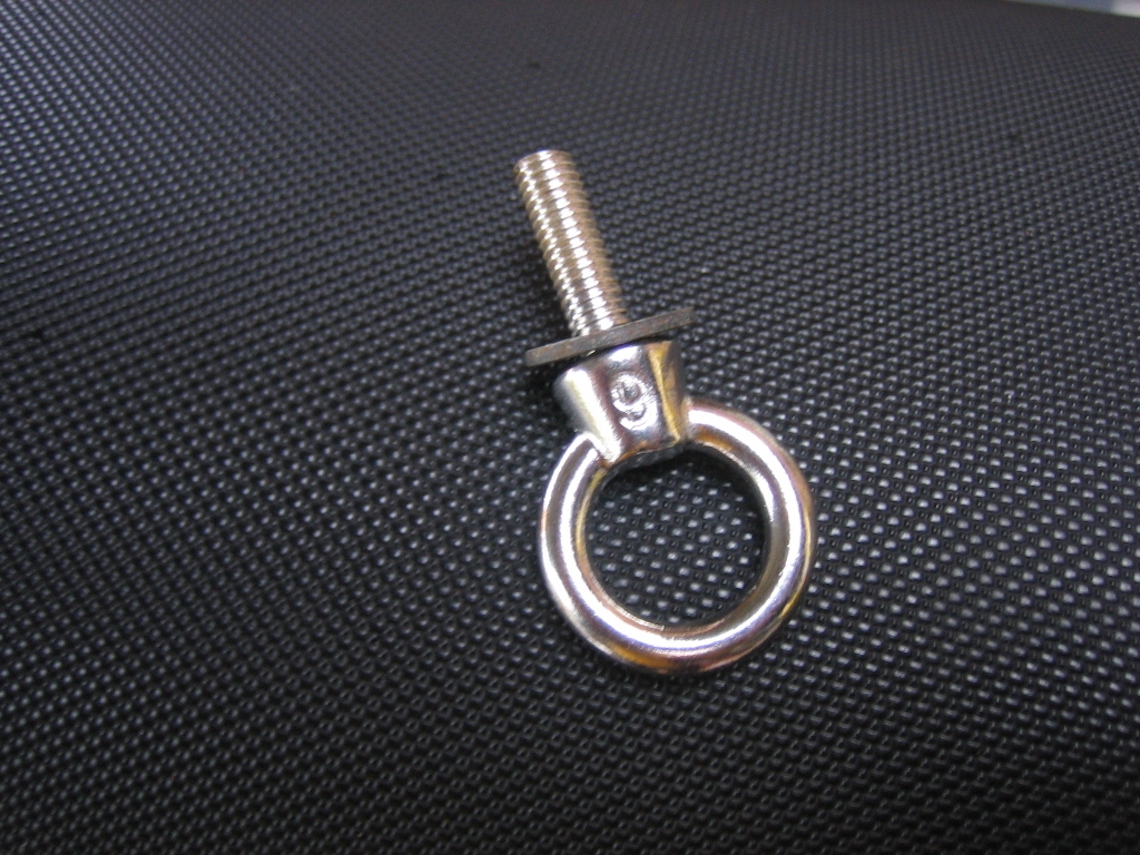 Project 2: CCM forks farkle
These bikes are true dual-sport machines and were sold with 17-inch Supermotard wheels fitted, plus a pair of Enduro 18-and 21-inch wheels supplied loose.
When the front 17-inch wheel is replaced with the 21-inch wheel, the whole front of the machine is elevated to dizzy heights. Great for the really competent Enduro racers, but not so good for the trail riders who may want to foot their way out of trouble in a tight, slippery Essex Lane.
Lowering the front it is the norm with these types of forks, to set the legs higher in the triple clamps, but the trouble is that the adjusters on the legs then foul the handlebars. To resolve this the handlebars either have to be raised or moved backwards. After lowering the front by 25mm, I didn't want to raise the handlebars, so I moved them back 40mm by making these extension plates from two pieces of 10mm Dural with two 10mm holes drilled in to each of them.
It works for me and was proven this year at the ABR HISS Rally where I covered 700 off-road miles in the Spanish Pyrenees with another 35 ABR members.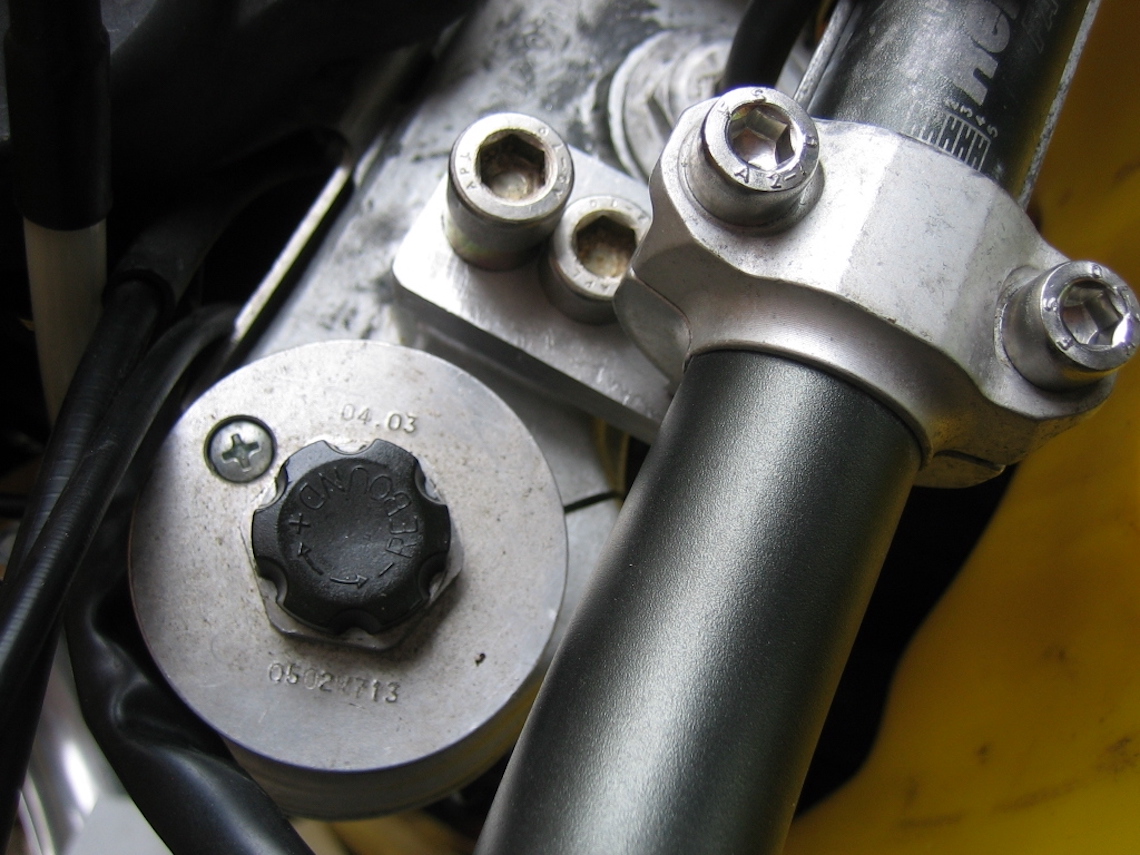 Steering at speed on the road was unaffected by the change in geometry and the bike never crabbed once on the loose stuff. This arrangement also allows easy access to the rebound damping adjusters, which can now be adjusted on the hoof.
So, full marks for a superb and untwitchy Colin Clews frame and set-up.
Do you have your head in the shed? If you've got a DIY bike project to share, email details to [email protected] with a few pics of your handiwork, and if it's featured in the mag, we'll send you some ABR stickers for your pimped-up steed!