Imagine being given 12 months' free reign to ride wherever you want. Money and time are no objects, and neither is the boss… Jane Benstead, this is your grown-up Gap Year
WHO?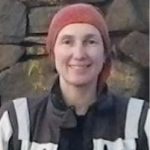 YOUR NAME: Jane Benstead
AGE: 44
FROM: Doncaster
STATUS: Married, with one teenage daughter
JOB: HR Manager
BIKE: XT600E, Aprilia Dorsoduro
WITH?
My husband Steve. Who else would put up with me for a whole year? Plus he's a dab hand at fixing my bike when I drop it, has a knack for finding great wild camping sites and keeps me out of mischief among other uses. What more can you ask?
ON WHAT?
I would take my Yamaha XT600E – the 2003 air-cooled model. It's simple enough for roadside repairs, robust enough to cope with abuse and big enough to ride the tarmac highways. My XT has already been fitted with Renthal Dakar bars, a Touratech Bash-plate, bush guards, charging socket, centre stand, Quill exhaust, stronger rear spring, wider foot pegs, Secdem screen and a 23L tank; at an average of 58mpg fully laden, it copes well over long distances. As the seat padding has been upgraded too my bike is pretty much ready to go. The only extras I would want for this trip would be a heated jacket and heated hand grips – for obvious reasons!
WHERE?
My grown-up gap year is a journey of contrasts travelling from west to east across three continents, from busy cities to remote and wild lands, from high mountains to vast plains, across Russia and Canada.
My dream for my Russian journey is to ride the Road of Bones, but as it's in the far east that means I'll have the chance to ride across Russia first…
To avoid the slog south to Dover, I'd start my trip off at a more leisurely pace and take the ferry from Hull to Rotterdam. From here my route will take me through parts of Holland, Germany, Poland, Lithuania, Latvia and Estonia to Russia.
My journey across Russia will start from its most 'western' city – St Petersburg; home of the Russian Monarchs for nearly 200 years. Founded by Tsar Peter the Great in 1703, St Petersburg was the capitol of Russia from 1732 until 1918 when the central government moved to Moscow. So, what better city to head to next?
While in Moscow I'd take the time to visit the Red Square and the Kremlin before heading east through the city of Samara on the Volga River and the start of the Russian Steppes. Then I'd head over the Ural Mountains towards Omsk in South Western Siberia, through Novosibirsk and then south east to Irkutsk on Lake Baikal and further east still to Chita.
From Chita the route continues north east to Yakutsk, to join the Kolyma High-way which connects Yakutsk and Magadan in the Russian Far East. The most challenging part of this trip will be the section between Khandyga and Magadan, otherwise known as the Road of Bones.
The Road of Bones was built during Lenin's rule. Construction was started by inmates of the Sevvostlag labour camp in 1932 and was continued by inmates of Gulag camps until 1953. The road is so called because the bones of those who died building it are said to be buried underneath it.
As well as the challenges of the road, the terrain, and the remoteness, there's also the inclement weather with which to contend. This region of Russia has one of the biggest seasonal temperature differences in the world with average monthly temperatures range from 19 °C in July to −40 °C in January. Though the summer temperatures often reach 32 °C, two towns along the road both lay claim to being the coldest inhabited place on earth outside of Antarctica with temperatures recorded as low as -71.2°C! In summer, the large mosquitos and standing water only add to the fun.
Magadan, a port town on the Sea of Okhotsk, lies at the end of the Road of Bones and from here I'll fly to Vancouver, Canada, for the start of the Trans-Canada Highway.
The TCH is the world's longest national highway. Stretching 4,860 miles east-west across Canada between Victoria, British Columbia and St John's, Newfoundland and Labrador, passing through all 10 Canadian provinces and linking Canada's major cities. Construction began in 1950 and the highway officially opened in 1962, though it wasn't completed until 1971.
Starting at Victoria, British Columbia, the highway passes north along the east coast of Vancouver Island to Namaimo where travellers catch a ferry to Vancouver. I'll pick up the route from here heading north-east, passing through the stunning Columbia Mountains into the Glacier National Park before heading over Kicking Horse Pass which at 1643m is the highest point on the route and crosses the Continental divide between the Americas and the Canadian Rockies.
From here the highway descends through the Rocky's Yoho National Park, on in to Calgary and then continues south-east across the Prairie Provinces to the UNESO World Heritage Site Dinosaur Provincial Park, one of the richest locations in the world for fossils. The highway then goes by the wonderfully named towns of Medicine Hat and Moose Jaw and on towards Winnipeg.
From Winnipeg the highway continues east until Thunder Bay at the end of the Great Lakes navigation and goes round Lake Superior before heading off east again towards Sudbury and to Ottawa, Montreal, Quebec and into Nova Scotia and the town of North Sydney. From here a 110-mile ferry takes you to Port aux Basques, New Foundland. The highway then continues east for another 905km to end at St John's – the oldest English-founded city on the continent of North America. After enjoying a well-earned break in St John's we will finally head back west to catch a flight back to the UK.
WHY?
Gap years hadn't been invented when I finished school, nor did I have a motorcycle licence then, so the thought of heading off to see the world on two wheels just never crossed my mind – that was until I started reading motorcycle travel books and realised grown-ups can have gap years, too.
Some of the most inspiring motorcycle travel books I've read (by Ted Simon or Sam Manicom to name just two authors) tell tales of journeys and experiences that can never be repeated because of how the world has changed. Change can be for the better, too though. Who would have thought in the 1980s that there would be a time when westerners would be free to ride a motorcycle across Russia?
I picked the Road of Bones for the focus of my Russian trip because, although it's only recently been ridden by western motorcyclists it's already changing. Like so many other infamous roads or routes, the Kolyma Highway is made up of a number of alternatives. However, this means that the old 420km section between Kyubeme and Kadykchan is now largely unmaintained and over 200km of that route is completely abandoned. I'd love to ride this before the bridges become impassable.
Having ridden west-to-east across Russia it would be a waste of a gap year to just turn around and head back home, so why not carry on and ride west-to-east across Canada too?