Imagine being given 12 months' free reign to ride wherever you want. Money and time are no objects, and neither is the boss. Peter Baker, this is your…
The ultimate destination for me is the pyramids in Egypt. This incredible journey would start from my home in Gloucester where I'd head south for the coast and get the ferry to France. Then it would be in to Spain via as many off-road routes as possible, to retune my off-roading skills, which would hopefully get me ready to tackle the next section of my journey: Morocco and Western Sahara.
I've followed the Dakar Rally on TV for over 20 years, so to attempt this sort of terrain would be a dream come true. I have no illusions about my possible speed over this part of the trip. In fact, I'd be happy to simply make it to the other side!
Then it would be an adventurous ride through Mauritania, Mali, Niger, Chad and Sudan, stopping to meet as many locals as possible, soak up the atmosphere, try the food and absorb what it's like to live in these countries. This would get me to my ultimate destination of Egypt and my chance to finally see the pyramids for real.
For the journey home, I'd go through Greece, including the island of Skiathos as this is where I got engaged and also where we spent our honeymoon. Then through Bulgaria, Romania and Hungary, dipping down a little to call in at Koversada resort in Croatia. Then I'd go in to Italy and Austria, then on to Germany, to try out the Nurburgring and the unlimited speeds on the Autobahns. Finally, I'd stop off in Amsterdam for some rest and relaxation before heading off on the last leg home.
WHY?
Because my father, Bill, who recently passed away, was based in Egypt for his national service after WWII. He told me many stories of his time there about the local women sneaking through the barbed wire into the army camp, one mate who accidentally shot himself in the foot and another who sadly died – from sunburn! He also got to climb to the top of one of the pyramids, something that I'd love to do but it simply wouldn't be allowed nowadays. Therefore, this gap year would not only allow me to see the pyramids but also explore some great ABR-ing territory, which is completely unknown to me.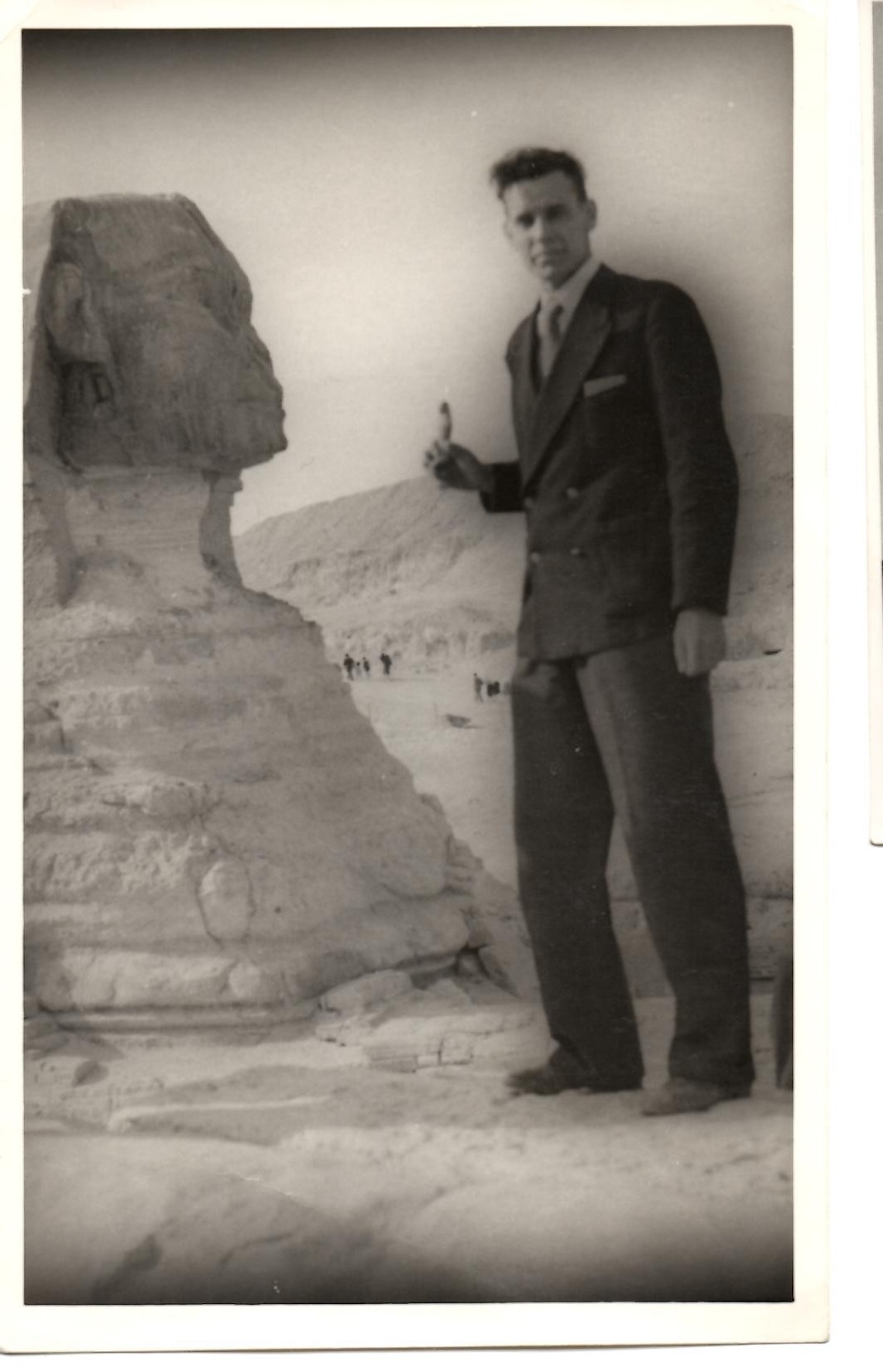 ON WHAT?
I'd start off on in England on a classic Arial Square Four, not the typical ABR-ing machine, but a bike that I've always wanted to ride as my dad used to own one (he even took it off road for fun – I dread to think what that must have been like!).
Once I'd reached Dover, I'd switch the Arial for a DRZ 400. I think the DRZ has the perfect blend of true off-road ability and all-day cruising speeds of 70mph. Once I'd conquered the deserts on the DRZ and reached Egypt, I'd then switch to a BMW 1200 GSA for the return journey. Oh yeah, and maybe a quick go on a tuned Hyabusa for the German Autobahn, and a Fireblade for the Nurburgring.
WITH?
The first half of my gap year trip would have to be with my best mate Rob. We've known each other since we were little kids doing jumps and wheelies on push bikes and have been riding motorbikes on-and off-road together since we were teenagers. The thought of spending six months with Rob, getting non-stop ABR action, would be amazing. Once we got to Egypt, Rob could fly home to his family and my wife Lynn could fly out to meet me and the GSA for the trip back. As we're both keen naturists we'd aim to take in as many nude beaches and naked resorts as we could find on the way!