Imagine being given 12 months' free reign to ride wherever you want. Money and time are no objects, and neither is the boss… Spencer Grey, this is your grown-up Gap Year
Who?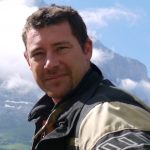 NAME : Spencer Grey
AGE: 38
FROM: Original Essex boy hiding in Warwickshire
STATUS: No comment unless the missus says it's okay
JOB: Car dealer and owner of VW camper hire business
BIKE: 'The Red Baron', a BMW1200 GS Adventure
Where?
My starting point would be Ushuaia, the capital city of Tierra del Fuego Province, Argentina. It's commonly regarded as the southernmost city in the world, and it's not too far from Cape Horn and the northerly edge of the Drake Passage. So why start there? Simples! It's essentially the beginning of the world's longest motorable road, the Pan-American Highway.
The route takes you through two continents and up to 13 countries, starting in Argentina and finishing in the aptly named town of Deadhorse, Alaska. In all it meanders along the western edge of south America and the central west of north America, covering approximately 29,000 miles – including the infamous Darien Gap between Columbia and Panama, where the route is severed by deep, virtually impenetrable jungle.
I would try to plan my route to take in as many of the differing cultures and vistas as possible. South America varies so much between countries and offers some seriously diverse riding, from the Atacama Desert – one of the driest places on earth – to the rainforests of Brazil. The most challenging section would be the Darien Gap or Tapón del Darién as the locals call it, in Columbia. This particular stretch of impassable jungle terrain has a list of folk tales as long as the route itself – roughly 100 miles, if you're interested, and just over 30 miles wide. Road building in this area is expensive owing to the inhospitable terrain and environmental toll. Political consensus has yet to agree on developing the area, so the gap remains just that – a huge hole in the otherwise continuous Pan-American Highway. On one side there's the forbidding mountainous jungle of Panama, and on the other lie the swamps, guerrillas, drug traffickers and kidnappers of Columbia, making travel through the area not just a struggle against a hostile environment but also a maze of potential threats.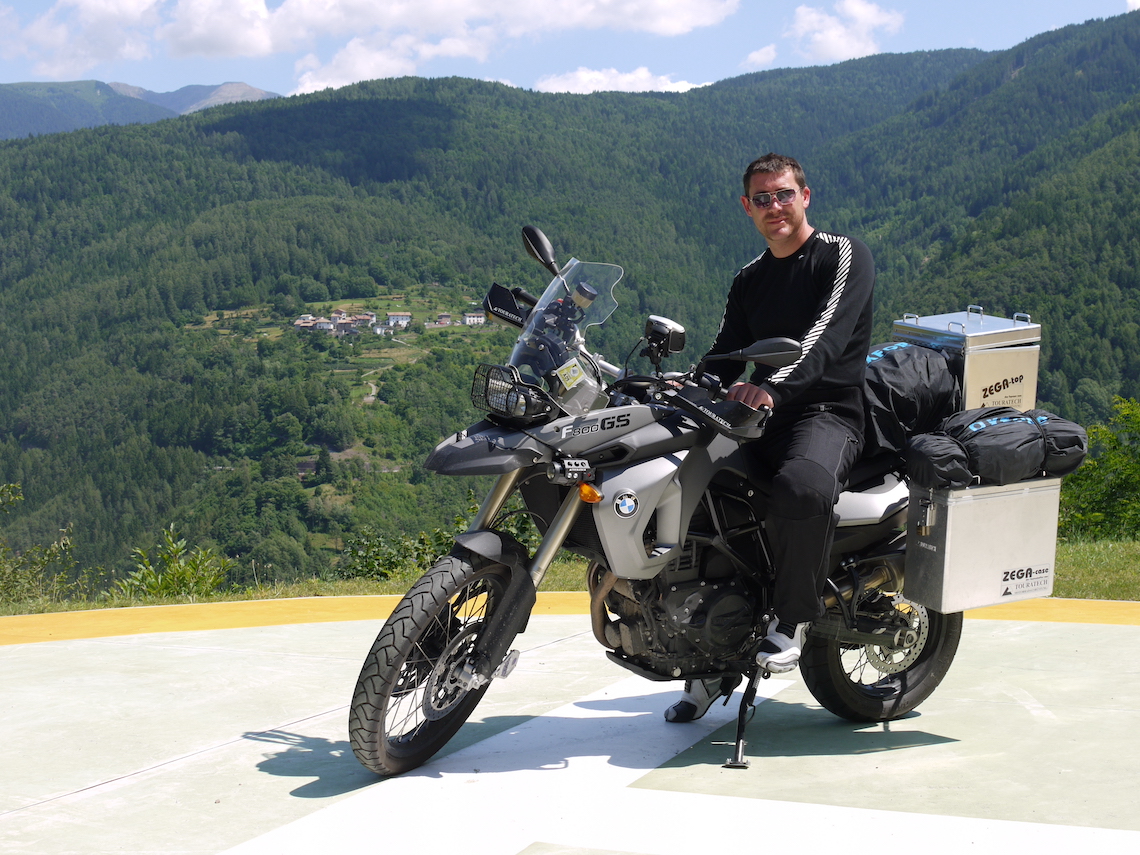 According to National Geographic Adventure contributing editor Robert Young Pelton, who was held by kidnappers in the Darien for 10 days along with two American backpackers in 2003, '[For the most part] the jungle there is not viewed as a place that is pristine and beautiful – it's looked at as a place where you get killed… I mean, I know how you can hike the Darien now. But you have to have a group of armed men with you." A little more challenging than the average Sunday run to Aberystwyth then!
Having hopefully survived the Gap, I'd ride on into Mexico, via San Salvador then up to San Antonio. Here the road offers up a major route option: west up through the Rockies via Denver or east to visit JR and the boys in Dallas. For me, there's only one winner as the Rockies on a bike has got to be done. After visiting the Rocky Mountain National Park, Colorado, it's onwards then north up through Billings and into Calgary. Canada would be the last new country before I break back into America's richest state, Alaska. The last hurdle, and for any fans of Ice Road Truckers this bit will sound familiar, would be tackling the Dalton Highway; 414 miles from Livengood to the oilfields of Prudhoe Bay and Deadhorse, my final destination. The Dalton Highway is one of the most remote highways in the US, and passes through just three towns en route to the oilfields, one of which – Coldfoot – has a full-time population of just 13! Until 1995, drivers required a permit to travel the Dalton. It's now open for general use, but that doesn't make is any more accessible. Freezing conditions, grizzly bears, a total lack of services and a constant stream of big rigs make this one hardcore stretch of gravel.
Why?
I love the thought of covering an entire continent and, even better, two of them. This adventure has it all: the colorful danger of South America, with its passions and tendency towards the unexpected, followed by an Easy Rider-type wander through North America. With the sheer number of places to visit, it would be an ever-evolving trip, washed down lastly by a cold shot of Alaska with her untamed beauty and the challenge of the Dalton highway.
The main considerations for me in planning a 12-month trip would be keeping a relaxed schedule, so I could absorb the scenery and encounters and not just watch them slide past my visor, and see as many countries and changing environments as I could without spending a lot of time in the air or on a ship. This route would take a steady six months to complete, and the other six months would give me time to soak it all up and take it all in. Interestingly, I've read that Nick Sanders reckons this is a two-month run on a sports bike, but I would equip myself somewhat differently, going rural and off the beaten tracks in search of the best Mojito.
On What?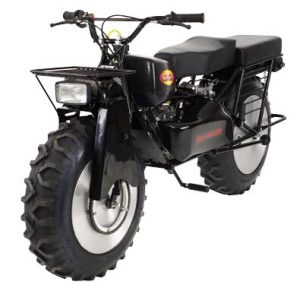 Two bikes: one for the northern section, a fully kitted-out BMW1200 GS Adventure for comfort and ease of use and repairs, with as much cold weather gear and prep as is possible upon arrival in Canada before tackling Alaska. And the second bike, which would be used for the South America adventure would be a Rokon Trail-Breaker, 172 cc single, two-wheel drive jungle buster. It's got to be one of the simplest and most defining adventure bikes ever built, plus I've always wanted one and it's about the only thing to tackle the Darien solo.
With?
Anyone bonkers enough to take on the bandits with me or get frozen to the bike in Alaska; I think it would be nice to have friends at several points on this journey.