ABR's green lane expert Mike Beddows has been out exploring the Yorkshire Dales to bring you a fantastic series of trails that can be added together to make a great day out…
Holmfirth Trails
2.95 miles | Wow factor ✪✪✪✪✪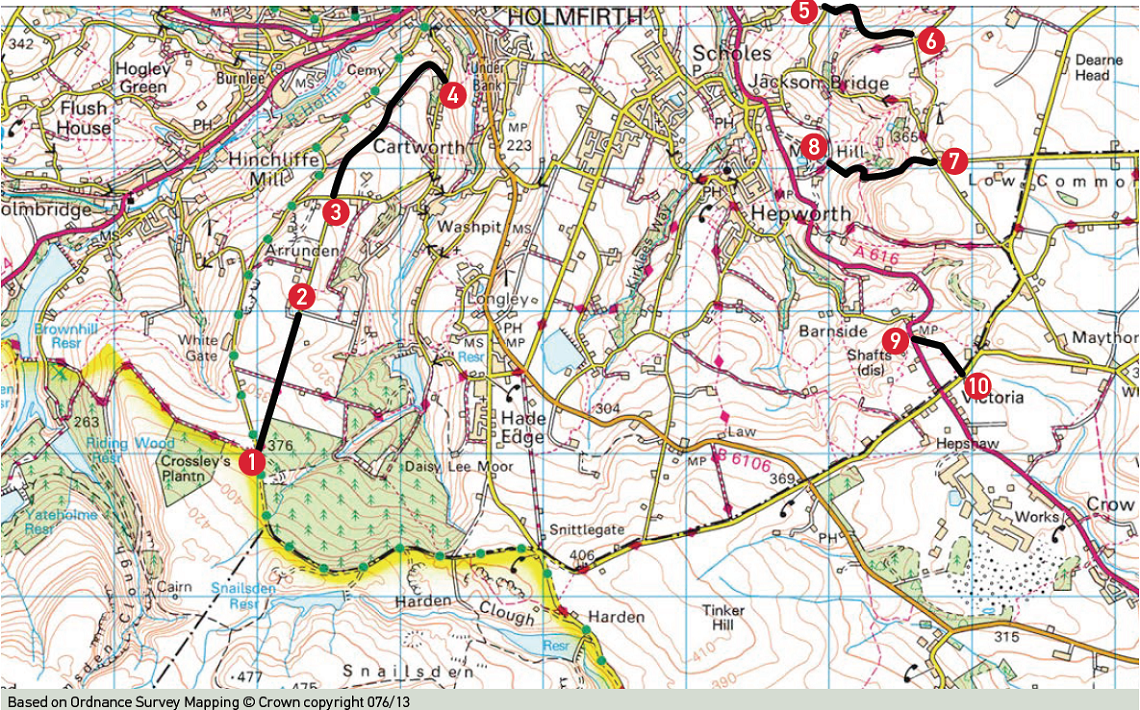 The first lane ever documented in the ABR Green Lanes features was Ramsden Road, back in Issue 9. Jump forward three years and we revisit the same area to document a few more trails around Holmfirth in Yorkshire. Joining this issue's trails with Ramsden Road forms a good route in an area where legal trails are sparse. These are fairly short but the area is well worth visiting for the amount of variety in such a small space, and the views are spectacular.
The first trail starts at the end of Ramsden Road, the second is visited after a short tarmac section and the third requires a short ride through the picturesque town of Holmfirth to Jackson Bridge. Here there are two trails leading up, and back down the hillside.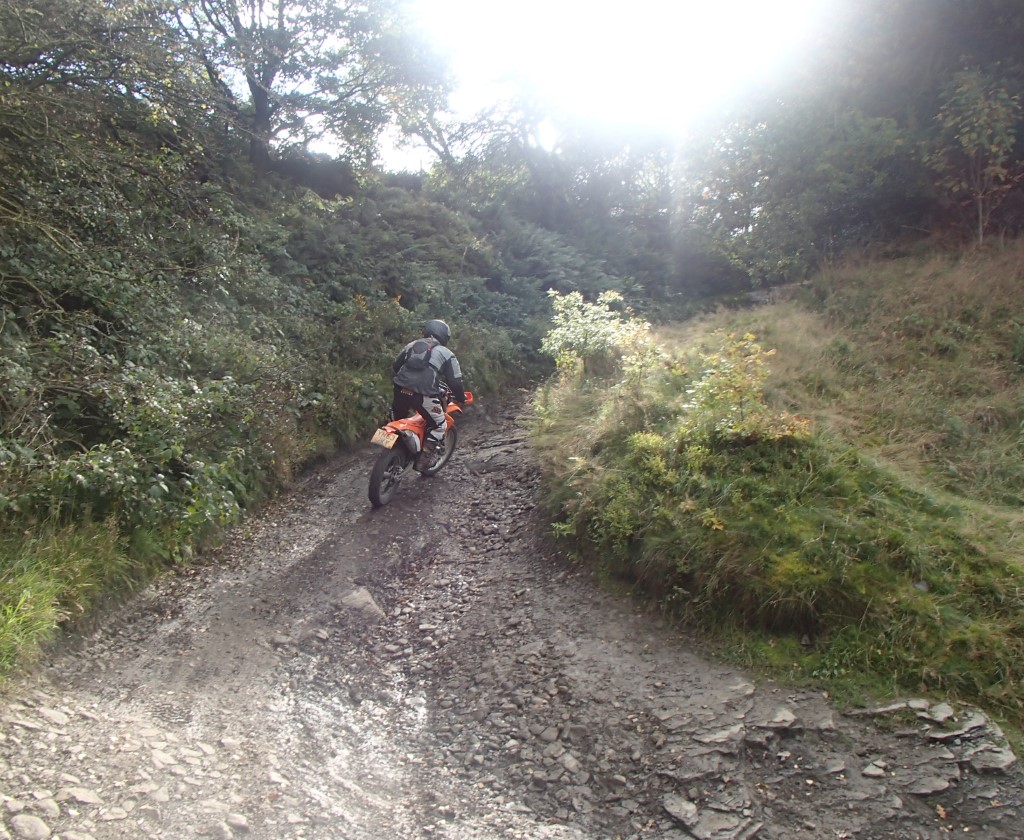 The final trail is a short muddy byway. Including Ramsden Road, it will take a good hour and a half to complete the route, more if you are like me and tend to turn around and do the best bits in both directions.
The trails are fairly straight forward with only one of them being a tad more technical and suited to the more adventurous rider only (the fourth trail). This can easily be skipped, though I'd urge those that decide to skip it to walk down from the top just to take in the views.
The Route
1-2
Trail 1 – 0.64 miles – SE130050 – SE133060
The first trail starts at the end of Ramsden Road (ABR Issue 9). This is a very easy lane and can be attempted by any level of rider with any tyres. It is dead straight and consists of loose gravel and a few loose rocks. Continue down the trail, there maybe a few puddles but these are no trouble. The trail eventually turns back into a tarmac road. Grade 1.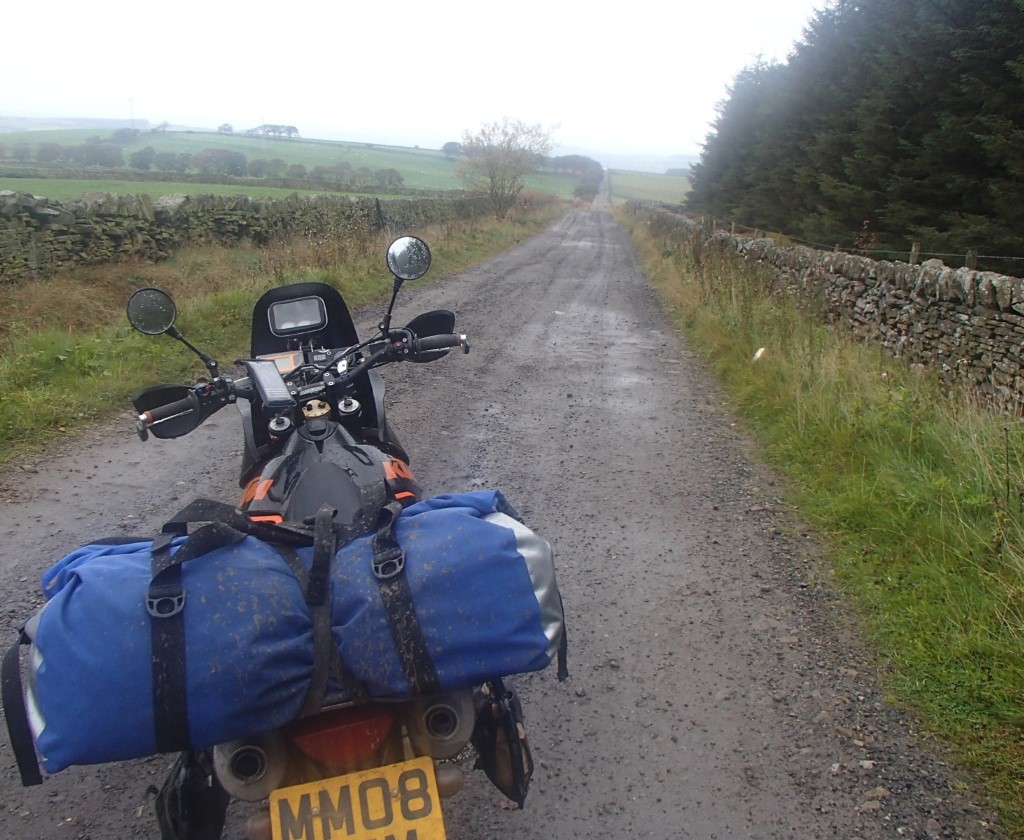 2-3
Continue on the tarmac road.
3-4
Trail 2 – 0.86 miles SE135068 – SE143076
Continue straight on to the crossroads. Head downhill on a trail consisting of a hard compact base with a few loose small stones. On the left there is a bench with great views to the valley below. Well worth stopping for a brew here if you carry one on your rides. Continue down the trail, there'll be grass in the middle with a semi-sandy base that will prove no issues. Halfway down the trail there are a few ruts, take it steady. Once past the ruts the going is fine again. Don't forget those views down to the left. Grade 2.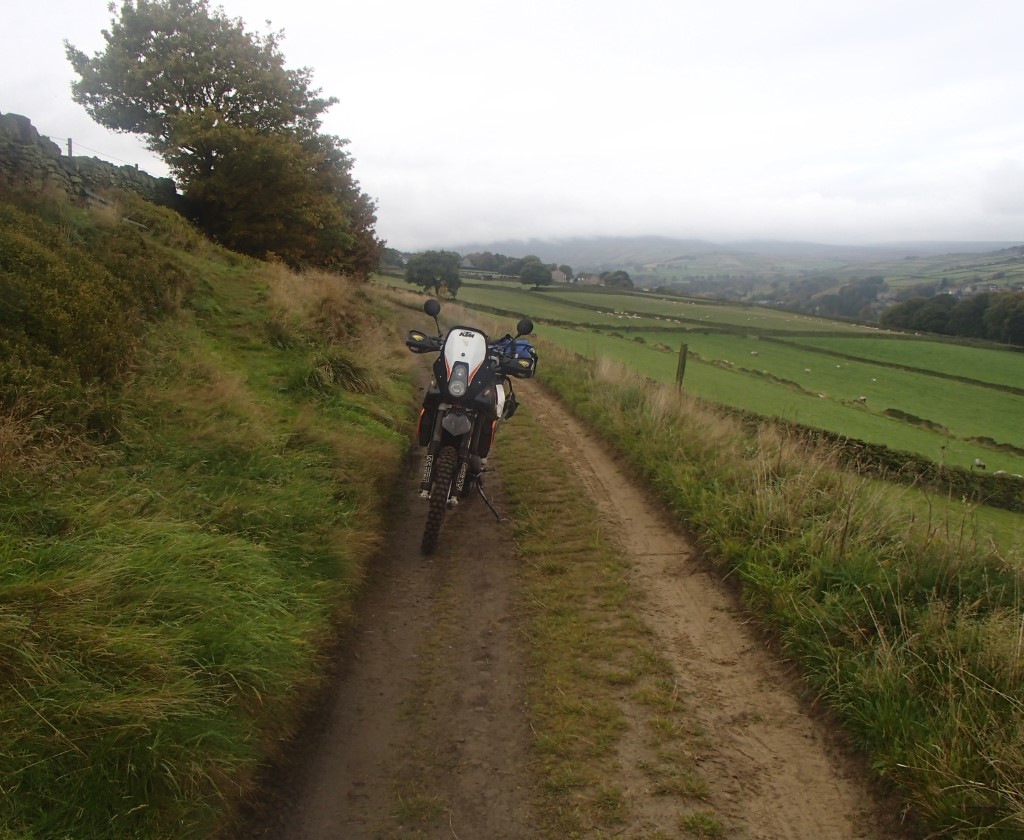 4-5
Tarmac section to Jackson Bridge. Pass through Holmfirth.
5-6
Trail 3 – 0.49 miles SE170081 – SE176079
Proceed uphill on a deteriorating tarmac road to the trail. There are some water erosion channels to negotiate and the ground is rocky. Bounce up some small steps and follow two shallow rocky ruts uphill. The trail becomes a bit more difficult halfway up. There are more good views off to the left.  Grade 2-3.
6-7
Continue straight on the tarmac to the start of the next trail.
7-8
Trail 4 – 0.66 miles SE178071 – SE170071
This is the hardest trail so far, beginners should give it a miss or at the very least walk it first. Head downhill with great views off into the distance. There are lots of rock steps and ruts caused by 4×4's and water. Pick your line carefully as there are a few steep drop-offs if you choose the wrong approach. Continue down to the right-hand corner. There's another bench for a brew and a good spot to have a break.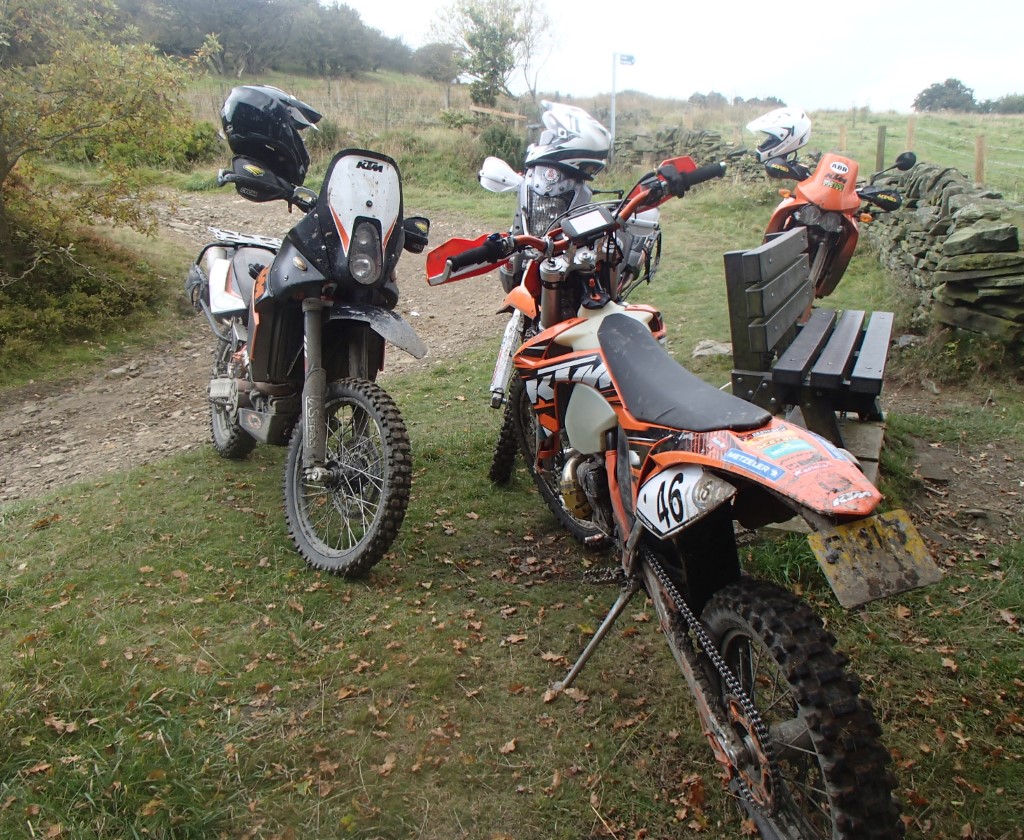 Continue around the next corner, this bit requires care. There's a deep erosion channel if you approach from the left-hand side and it's best to avoid this and stay to the right. In the wet water flows down here and it is a great sight. If you stay right you can ride around the channel. This is a fantastic trail to do in reverse. Grade 3 down (3-4 back up).
8-9
Tarmac Section
9-10
Trail 5 – 0.30 miles SE176058 – SE179055
This is a short byway and there's normally a vehicle attempting to block 4×4 access but bikes should be able to squeeze by with no issues. When I first rode this three years ago there was a good chance of getting the bike stuck as the bogs and swamp were pretty bad. When I last rode it, either my skill level was higher or the trail has been improved. It was still very rutted and muddy but nowhere near as bad as it used to be. Grade 2-3.
---
Did You Know?
Holmfirth and the surrounding area is Last of the Summer Wine country. Last of the Summer Wine was a British sitcom that aired for 31 series between 1973 to 2010, becoming the world's longest-running sitcom. the series was set and filmed in and around Holmfirth and it centred on three old men and their youthful antics.
Sid's café in Holmfirth was a regular filming location and it has now become a tourist attraction which features a model of compo (a character from the show) outside. the show used actual businesses and homes in and around Holmfirth, and Nora Batty's house is now a summer Wine themed holiday cottage.
---
Settle trails
3.15 miles | Wow factor ✪✪✪✪✪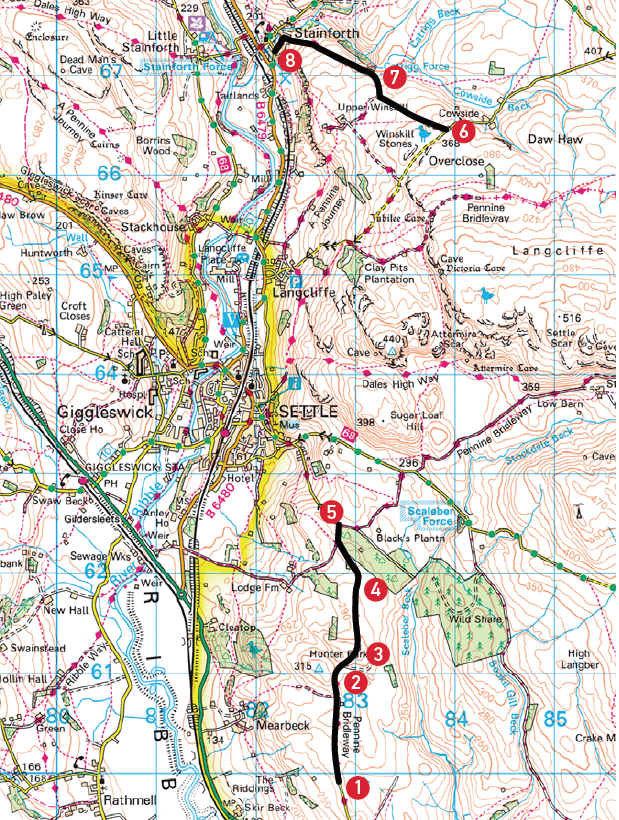 There are some good trails in the southern part of the Yorkshire Dales around the market town of Settle. Unfortunately, a few of the longer ones in this area have suffered from TRO closures, but the ones that remain open pass through some fantastic Dales countryside.
In this issue I detail two of the lanes, continuing in the next issue with a further two that can be combined to form a good ride.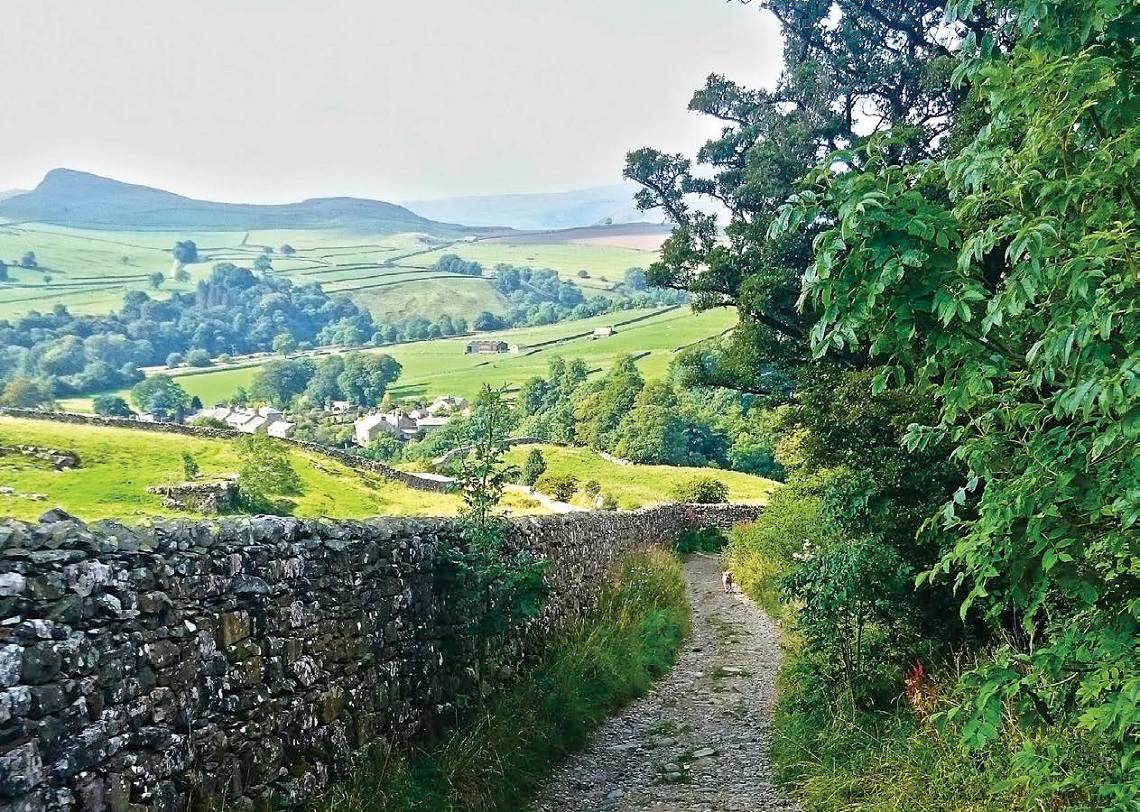 The first is fairly straightforward and is OK for the more adventurous beginners out there. The second has a steep descent towards the end so care should be taken when heading down, especially in the wet, though it should be achievable for most standards of rider.
If you look to the right of point five on the map you will see Scaleber Force. It's well worth the short detour to take a look at the 40ft waterfall whose crystal clear waters tumble over the limestone cliffs before plunging into a deep pool. It's only a short walk from the road.
The Route
1-2
Proceed up the single track tarmac road to the start of the trail. As you approach there are fantastic views to the left. The track starts as a car-width solid base across open moorland. Heading slightly uphill over a stony base should prove no problems. There's a bench on the left, so take the opportunity to sit back and take in the amazing views behind and the distant Dales in front of you. Continuing on the going is bouncy and has some shallow ruts. There will be puddles here in the wet, but nothing major or deep.
2-3
Head around a right-hand corner and continue uphill. Do not go right. There are a few stones as you proceed up, but these shouldn't trouble anyone. Try not to stop otherwise it may prove awkward to get going again on the loose ground. Bounce all the way to the top where it's worth taking a breather and a look around at the Dales. Grade 2-3.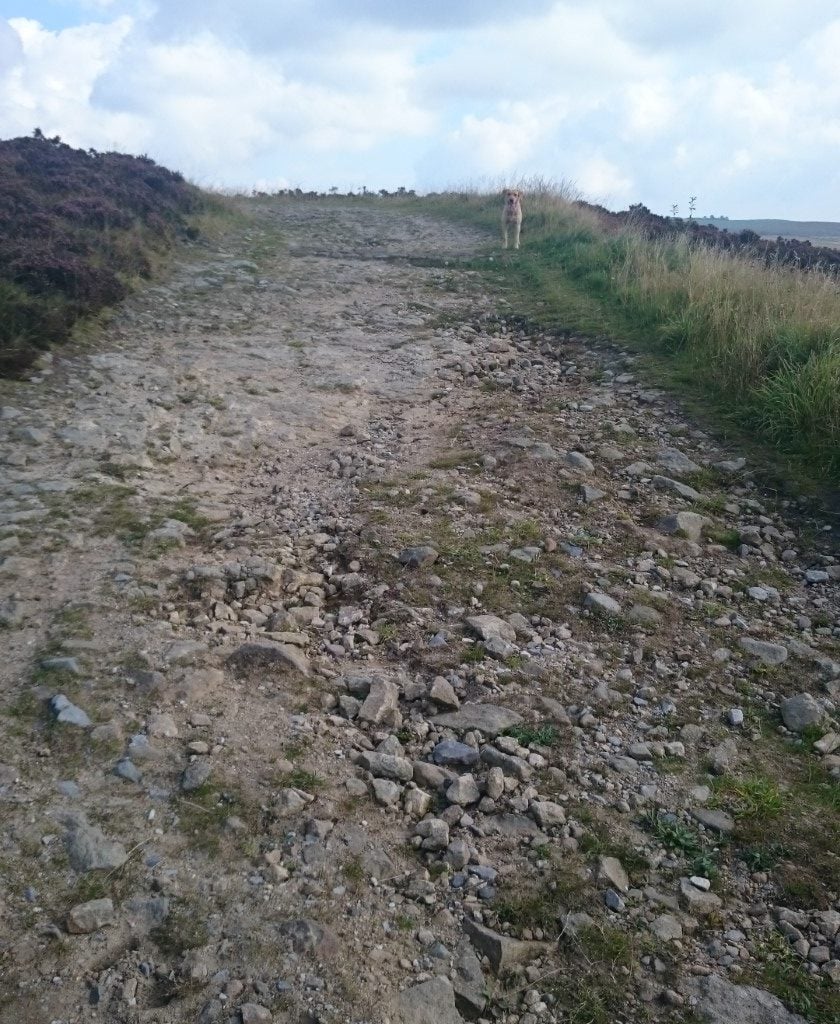 3-4
Proceed down. There are a lot more rocks and dips and you'll eventually head out of the moorland between two stone walls along a solid base with a few shallow puddles. Keep heading down towards the woods in the distance. Just before you enter them you head up again where there are more shallow ruts with grass growing in the middle.
4-5
Pass the wood on right and continue downhill, this section can be muddy and slippery in the wet. There can be a large muddy puddle at the bottom, take it steady as you ride through. Continue to the tarmac where this trail ends.
5-6
Head through Settle and proceed up a 20% gradient tarmac single track as it winds its way uphill. On the map it appears as if there's a second entrance to this trail, but it's a tarmac road that leads to a farm. Bypass this first turning and continue to the second trail entrance. Left turn into the trail.
6-7
Start on a solid rocky-based track through fields. There are great views looking forward; Easy grade two. Head downhill all the way and proceed through two gates.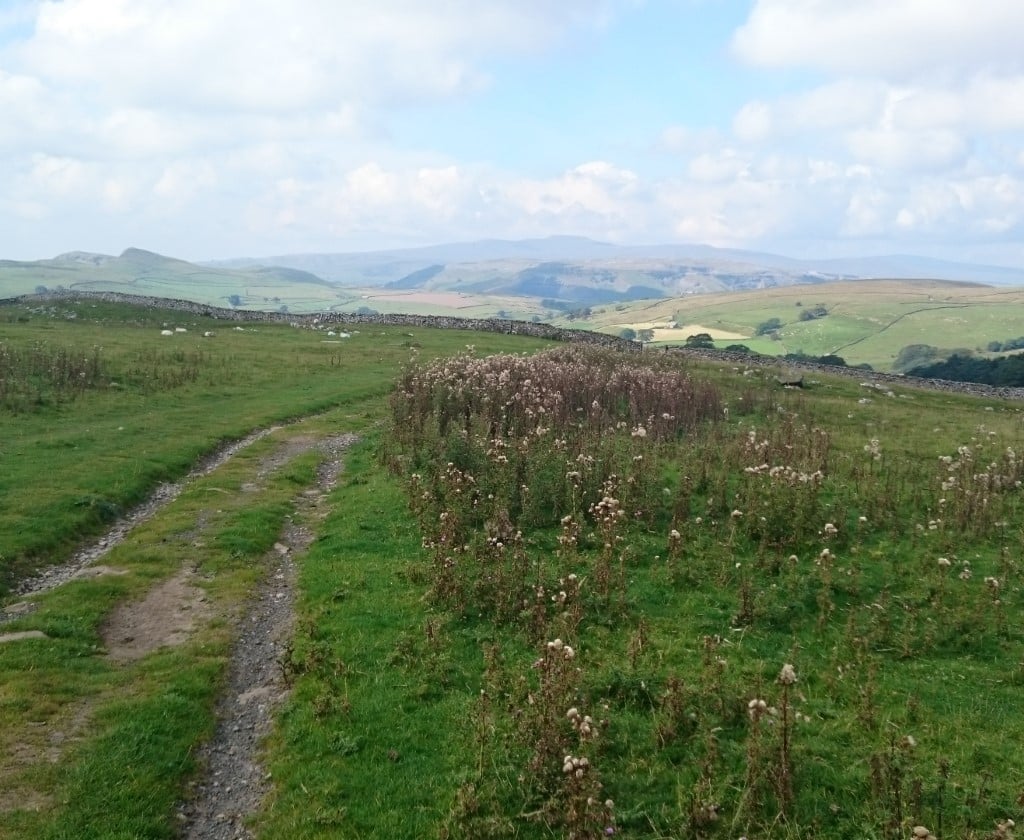 7-8
The track is now narrow between stone walls. There is more grass and the trail is fairly level. There is a lot of stone underneath the grass, this is pretty grippy in the dry but is slippery in the wet. Take care. You now proceed down a fairly steep gradient with plenty of rock slabs, especially on the corners. This won't be a problem in the dry but again, take care in the wet. This section is fantastic when done in reverse.