Common Water Lane in Dorset, and Fawcett Mill Lane in Cumbria
Common Water Lane, Dorset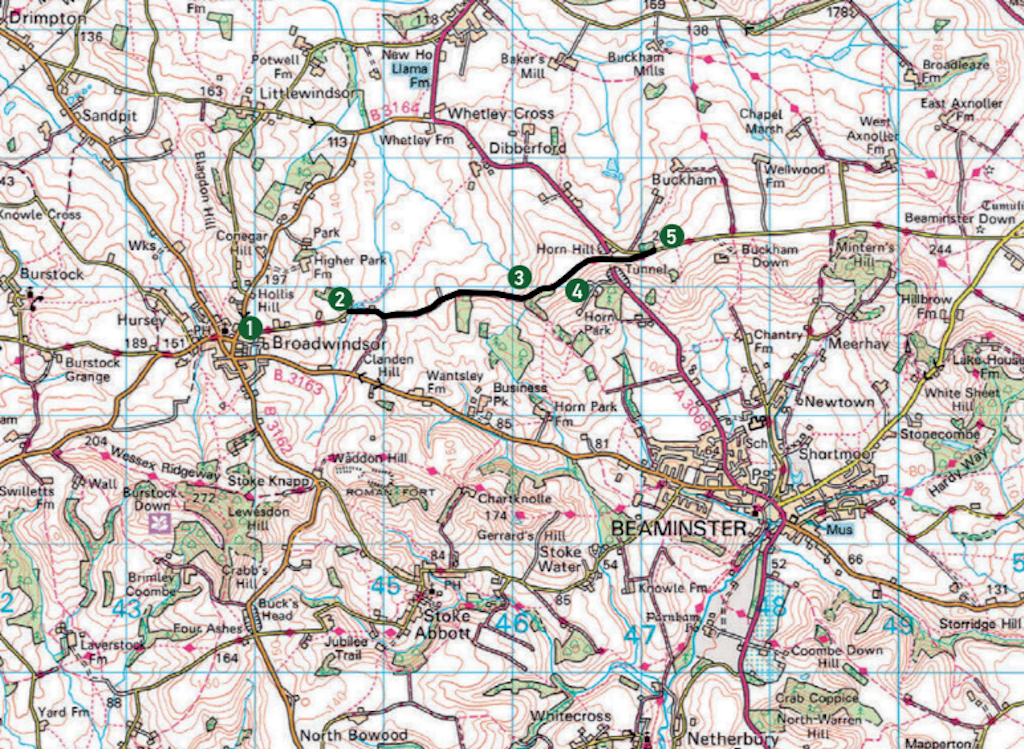 Common Water Lane is part of the Wessex Ridgeway, and it is considered to be one of the oldest roads in Britain. It was part of an ancient trading route between the
Norfolk and Devon coasts. It's no surprise then that cruising along it feels like you are passing through a truly ancient landscape. It is, in the main, a fairly firm, Stoney track, but after rain, there can be some fairly deep watery ruts, muddy sections, and a couple of moderately challenging climbs featuring plenty of loose stones.
1-2 – Start in Beaminster, a picturesque town with a nice market square, a cafe, pub and a few local shops. Ride the B3163 west towards Broadwindsor. Here, there are a couple of right turns close together. Take the B3164 towards Mosterton and, a couple of hundred yards on, you will see Common Water Lane which is clearly signed on the right.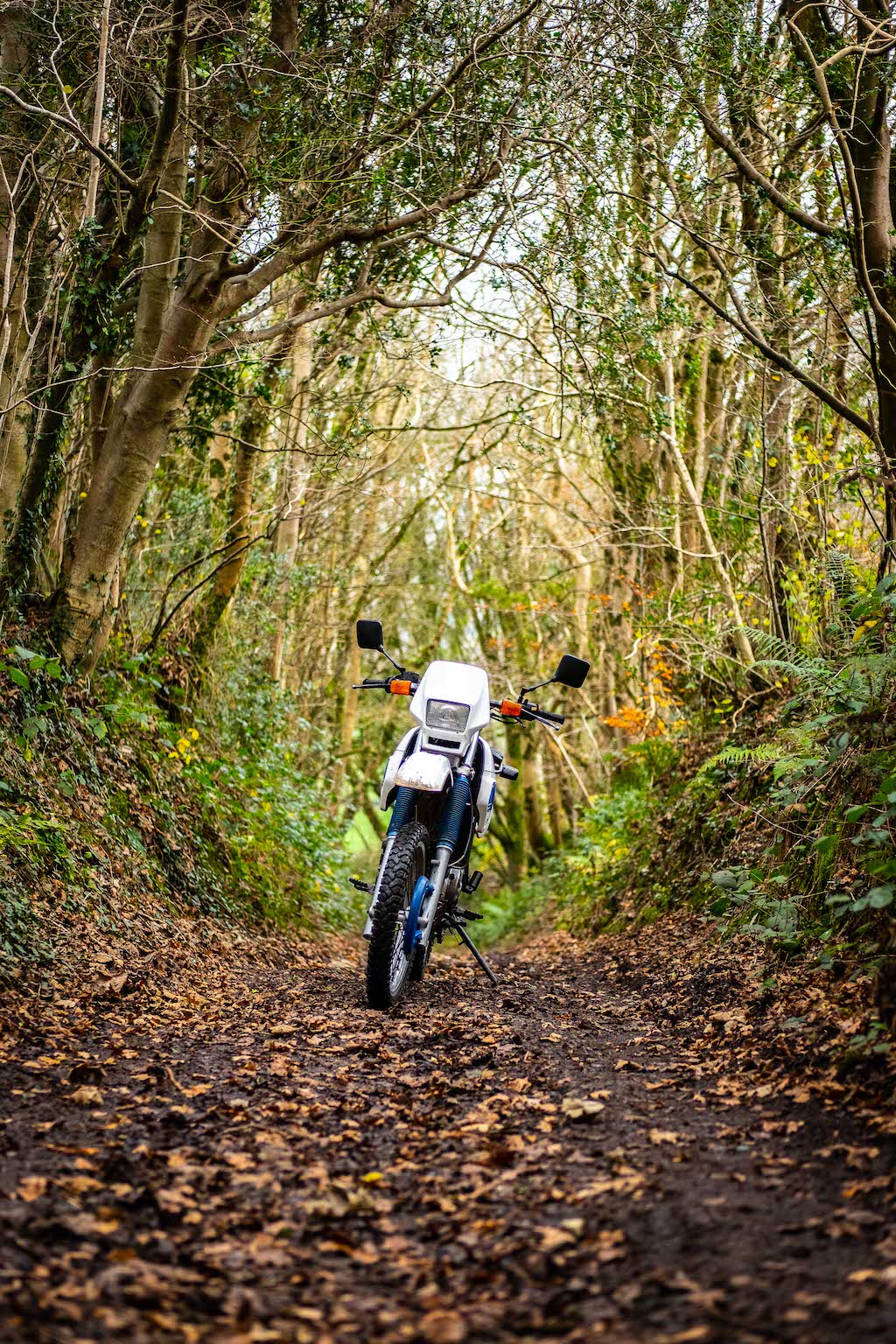 2-3 – The lane begins as tarmac until you pass Providence Farm on your left, and then a small pond. There are no turnoffs now until you reach the end of the lane. Although it is muddy in parts, the two-wheel tracks mainly have a stony base, so I found riding even in quite deep watery sections presented no issues.
3-4 – Around the halfway point, the track begins to climb and it is slightly more technical, but not too difficult. Shortly after, the track climbs again more steeply and gets tricker thanks to larger loose rocks and a few steps and ruts. On my '90s Suzuki DR650, this section bounced me around on the way up, but more modern suspension would certainly cope better, I'm sure.
4-5 – From reaching the highpoint of the track, through to its finish along a tarmac single-track road, you'll enjoy a gentle ride through woods on muddy ground, before passing over the A3066 which runs through a tunnel beneath you. You can turn left here and double back towards Beaminster on the A3066 to ride the lane again, or turn right across Buckham Down to pick up another nearby green lane.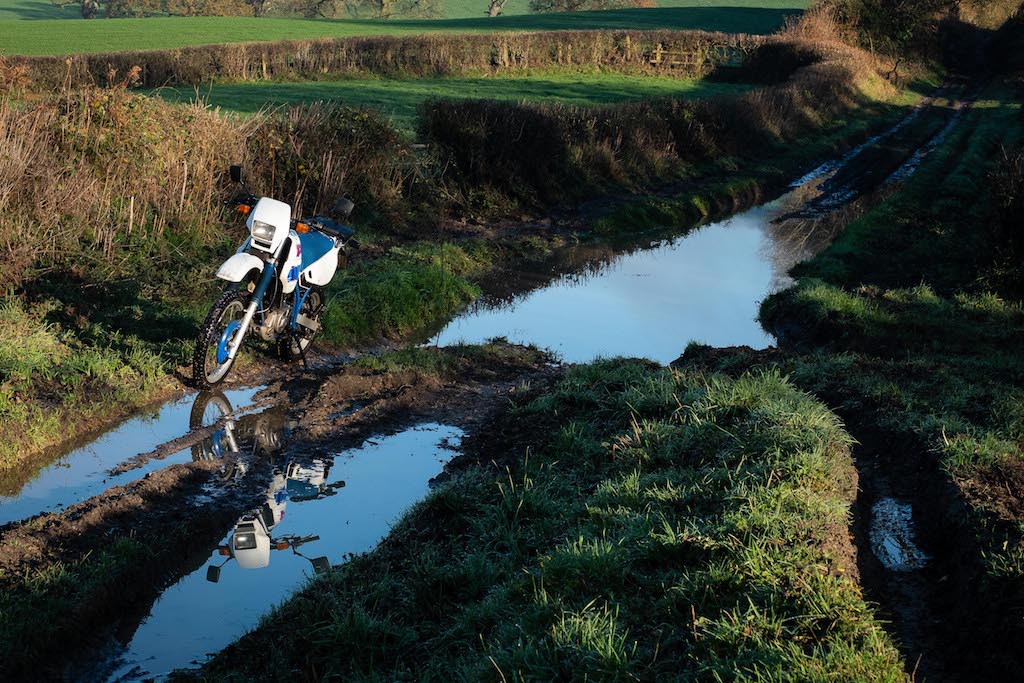 Fawcett Mill Lane, Cumbria

This is a fun green lane which is located just two miles from Junction 38 of the M6 motorway (Tebay). It is worth a short detour if you are on a long motorway slog going north or south, or if you are heading for a ride in the nearby Lake District. This is a nice pleasant lane, and bar a short 200m section that can get a little tricky, the rest of it is nice and easy. The centre section does contain some deep muddy ruts, so do take care if you're new to greenlaning.
1-2 – Leave the main road and head down a single tarmac track towards the farm.
2-3 – It's a wide track with a solid base, which is used by farm vehicles. Enjoy some easy riding between stone walls with a few puddles to splash through.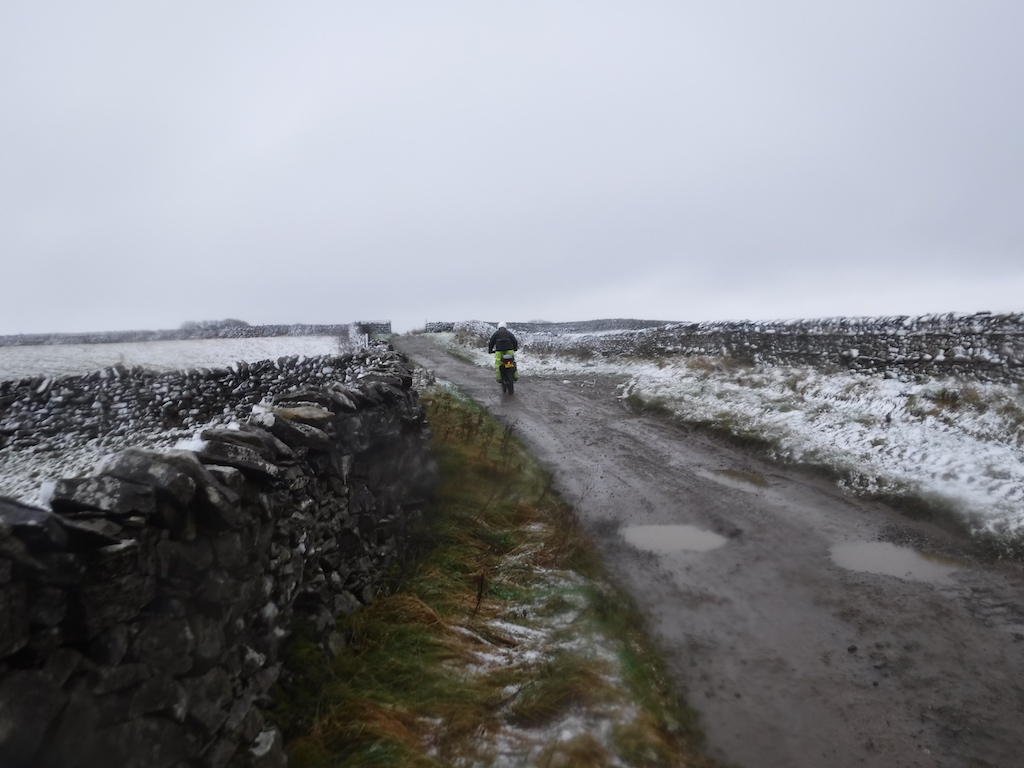 3-4 – This is where the track changes. Straight ahead, you can see the riding alters from a solid surface to a rutted track. These ruts are fairly deep, their base is mud and stone, and there are occasional puddles. It's not the easiest of riding and I did a fair bit of dabbing. I dislike ruts and these are no exception. It's very hard to get up on the pegs and keep riding due to the different depth of the ruts as you proceed. It isn't a smooth riding experience.
4-5 – Go through a gate and you're in a field. The ruts are shallower now and the riding is easier. I chose to ride on the grass at the side of the ruts and it was pretty slippery.
5-6 – Go through the next gate and you'll find yourself riding on a solid lane once again. It's easy riding to the end, and slightly downhill all the way to where the track meets the road.