Bryn Davies follows in the footsteps of the last native Prince of Wales as he rides a show-stopping route through Mid Wales.
With a name like Bryn Davies it's easy to see that I have Welsh heritage. My family on my dad's side is Welsh, hailing from the Rhondda Valley and so, whether it's because of indoctrination at a young age, or some calling from my forefathers, when asked the question "where are you from?", I proudly respond with, "Wales".
This has led to a childhood of teasing and upset as I feel compelled to support Cardiff City FC, and more recently, taunting from my English friends at the current dominance of English rugby, compared to the tepid lacklustre showings from the men in red. 
But while they may have good sports teams (though let's not forget who progressed furthest in the Euros last year), we have what I would consider to be one of the finest one-day motorcycle routes in England and Wales. It's a huge statement, but having ridden in all corners of both countries over the course of 2016, I'm convinced that Glyndwr's Way is one of the most enjoyable motorcycling routes going. 
Mid Wales is an area that's often missed out by people, instead it's the stunning, but overcrowded with tourists and caravans, Snowdonia or Brecon Beacons that so often take the plaudits. And that's great news, because it means that this magnificent area of land is left relatively traffic-free for those on two wheels to explore.
On Glyndwr's Way, mesmerising views converge with spine-tingling roads to create a 114-mile long route that's hard to beat.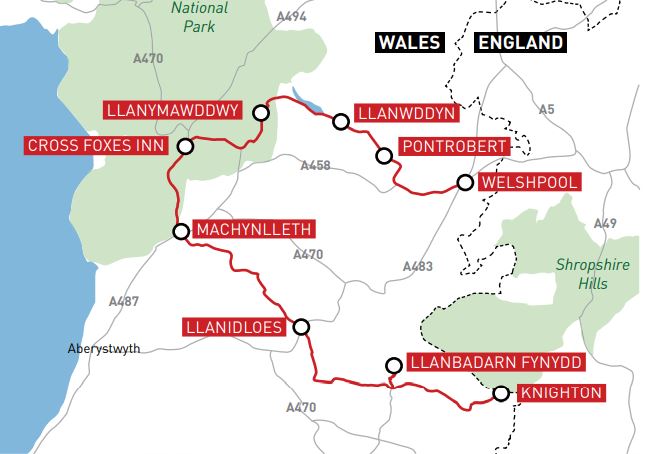 As is the case with all of our Great Britain routes, we've decided to plot this rideout to follow an already established long-distance walking trail.
In this case it's Glyndwr's Way, a 135- mile long path that takes hikers from Knighton, on the border of England and Wales, over the incredible mountains of Mid Wales to Machynlleth (try saying that one), before heading back east to Welshpool. We've followed the footpath as close as possible, though on occasions I saw it fit to make a slight diversion to take in a better road, or more scenic view. 
Due to the length of this route I fully recommend you getting an early start in, and to make the most of it it's definitely best to wait for a sunny day so that you can fully appreciate the natural beauty of Mid Wales. There are plenty of hotels to stay in, in Knighton as this small border town is also a popular stopover on the Offa's Dyke footpath. Alternatively, you can ride the first half to Machynlleth and stop the night in the ancient capital of Wales, before taking on day two at a more leisurely pace. 
As it happened for me, I decided to do the entire route in a single winter's day.The cloud was low, the rain was coming down hard and the night drew in quickly. I think it's testament to the quality of the ride that I didn't once consider pulling over and giving up due to being soaked to the bone.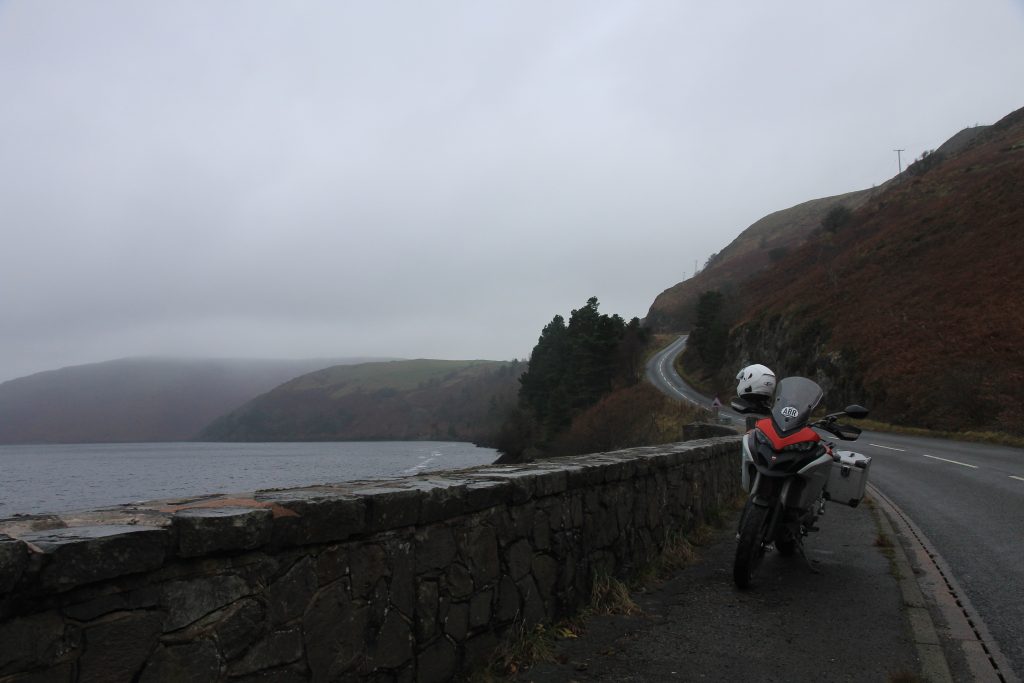 Out of Knighton the route takes us in a westerly direction, deep into Mid Wales, following the A488. With each mile the mountains become larger, and the riding more enjoyable. We pass through the picturesque town of Rhayader, the first town on the River Wye which eventually converges with the River Severn by Chepstow.
While our journey will take you on a northwest bearing, it's well worth heading south out of the town and riding through the Elan Valley to see the beautiful series of reservoirs and dams. 
If you've opted to explore the Elan Valley, you'll rejoin us on the A470 as it twists and turns with the flow of the River Wye towards Llanidloes. e riding here is fantastic and if you've timed it right and got the road near enough to yourself you can really enjoy becoming one with your machine.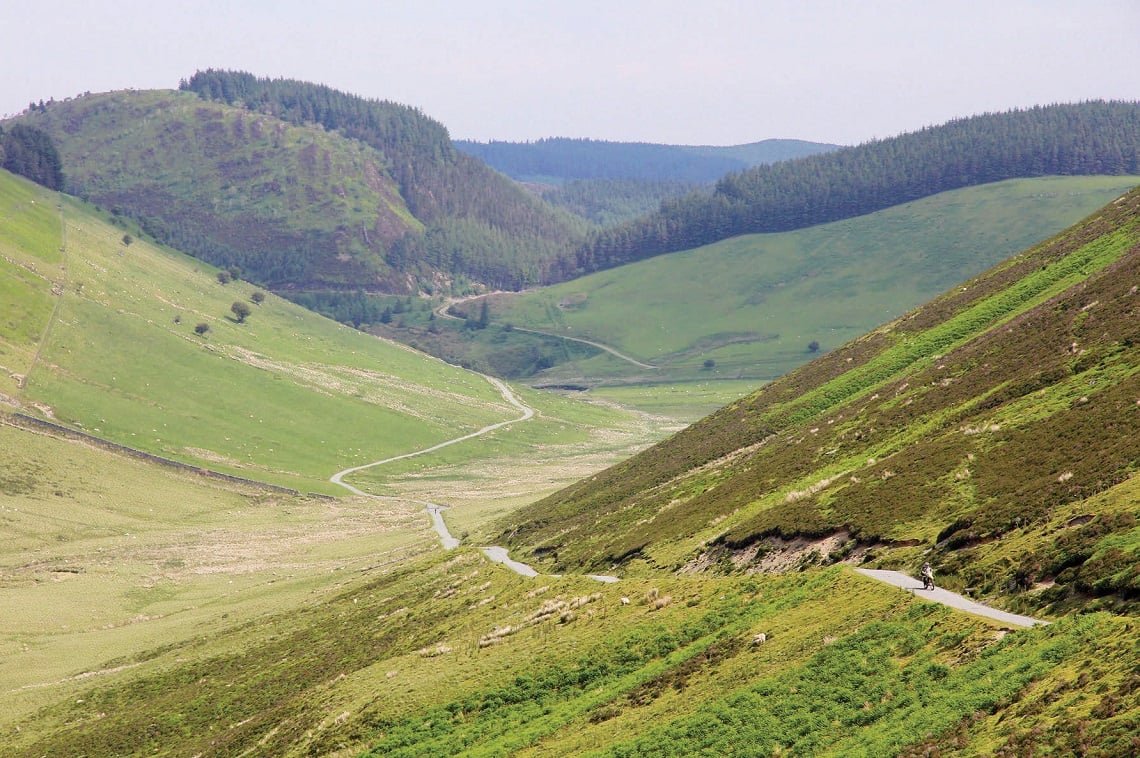 To complement the riding, the scenery is fantastic, with rolling green hills rising all around you.Things calm down a bit as you roll into Llanidloes, a small town with a beautiful high street. 
As you continue through Llanidloes you'll see signs for Machynlleth bearing a few words that should get you excited – "via mountain road". This mountain road is the B4518 and it is, in my opinion, the leading star amidst a line-up of incredible roads on Glyndwr's Way.
It rises out of Llanidloes providing incredible views over your left shoulder as the valleys of Mid Wales spread into the distance. As you reach Bwlch-Y-Gle Dam the views open up of Clywedog Reservoir, which supplies Birmingham and the Midlands with water.
The Clywedog dam that contains the 50,000 megalitres of water in the reservoir is actually the tallest concrete dam in the UK, and it's a sight to behold, though you'll have to take a diversion from our route to see it (turn left about two miles up the B4518).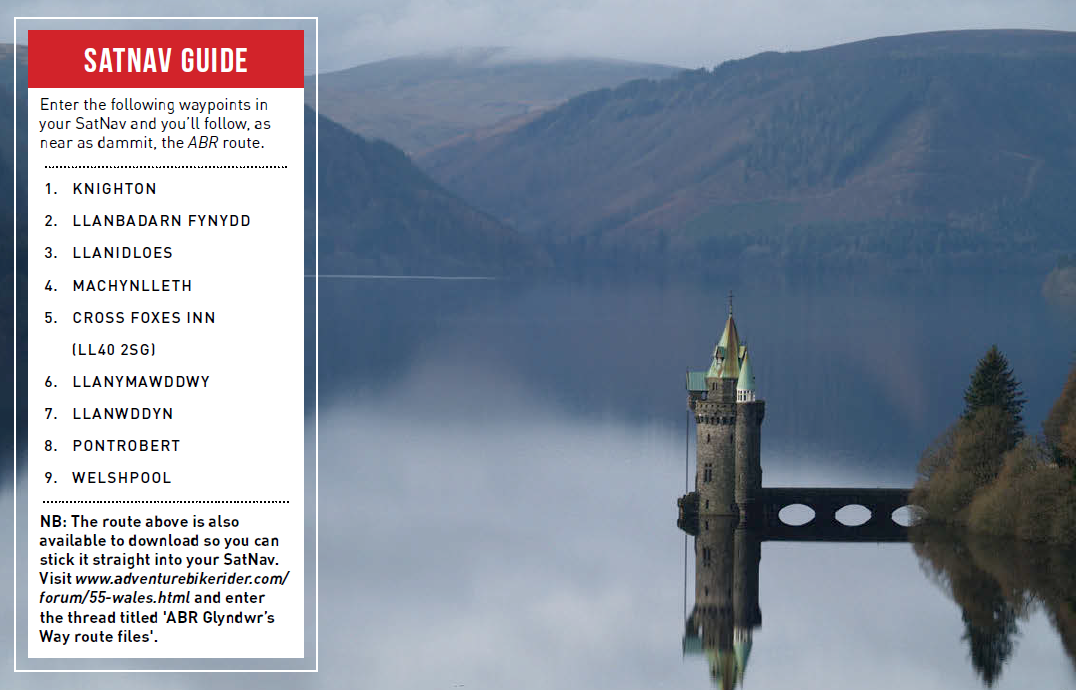 Continuing on our journey, the road rises from the shores of the reservoir and runs along the tops of the mountains before dropping you into Machynlleth. It is here that the route begins to take you back towards the English border, though not before you ride the serpentine A487 which hugs the boundary of Snowdonia National Park, and reminded me of an Alpine valley road.
Before long it begins a glorious ascent towards the Cross Foxes Inn. Cadair Idris rises high to the left of you while the steep valley wall contains the road to the right and it's hard to keep your eye on the tarmac as you attempt to soak in the beauty of your surroundings.
The Cross Foxes Inn is a fancy pub that serves great food and is a brilliant place to stop if you're getting hungry or are in need of a coffee. From here we're nearing the end of the ride, with just 40 miles to go, and we complete these by heading north, once again into Snowdonia, before skirting the beautiful shores of Lake Vyrnwy and eventually finishing the day in Welshpool. 
Glydwr's Way is truly a gem in Mid Wales, and if you follow the route we've proposed, you won't be disappointed. e scenery is fantastic and the roads are quiet and exciting, just try and hold out for good weather!
---
Don't Miss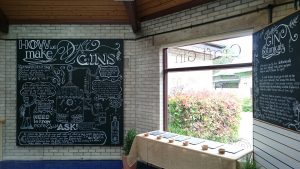 Along our rides, we like to discover unique and quirky places to visit, and as I was riding along the A487 out of Machynlleth, I was drawn to follow signs for King Arthur's Labyrinth.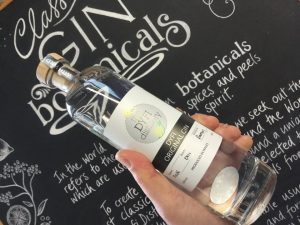 As it happened, King Arthur's Labyrinth is a fun attraction aimed at kids, but at the Corris Craft Centre there's a tonne of interesting, independent shops to look through – my favourite of the lot being the Dyfi Distillery, a small family-owned distillery that produces gin from locally picked botanicals. 
I spent a while talking to the owners, and while I don't like gin myself, I picked up a bottle for my mother, who can't get enough of the stuff!
---
Who was Owain Glyndwr?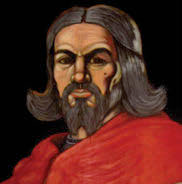 OWAIN GLYNDWR (pronounced Oh-wine Glindoor), 1359-1415, was the last native Welshman to hold the title of Prince of Wales.
He established himself as a national hero when he instigated the Welsh Revolt, or the Last War of Independence, in the year 1400.
For nine years he valiantly fought against the rule of Henry IV, before eventually being driven from his position of power by superior English forces. He avoided capture and it is said that the last documented sighting of him was in 1412. His death, in 1415, was recorded by one of his close followers, and the location of his burial ground is said to be a family secret, one that has been kept for over 600 years.