Throughout the year, members of the ABR forum host various meets and events around the country where folk can get together and enjoy some two-wheeled fun. Mike Beddows gives the lowdown on the ABR Salisbury bunkhouse meet up
On the last weekend in February, an Adventure Bunk House Crew Salisbury meet was organised by Cpl Steven Candlish (Tea007 on the ABR forum), and it has to be one of the best meets I've attended. A few of us arrived at Steve's house in Salisbury on the Thursday night where the beer flowed and Mexican food was consumed.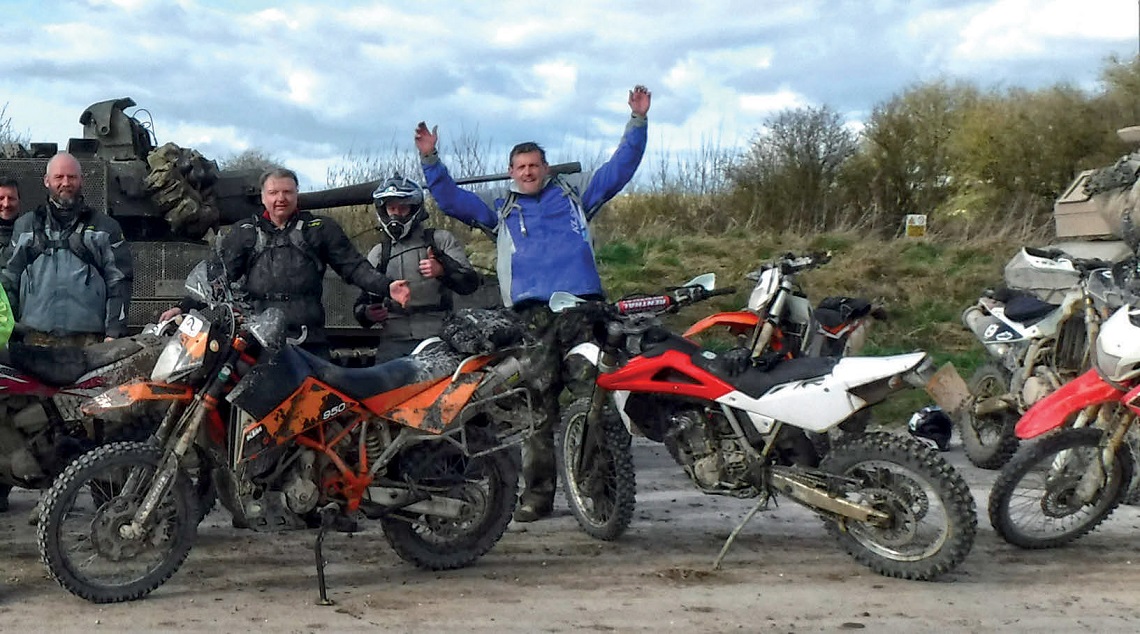 The following morning a few more joined and nine of us set off to trail ride to Warminster where Steve had organised a tour of the armoury. The place is closed to the public, so it was a real privilege to be granted access onto the military base and into the British Army's museum of weapons through the ages.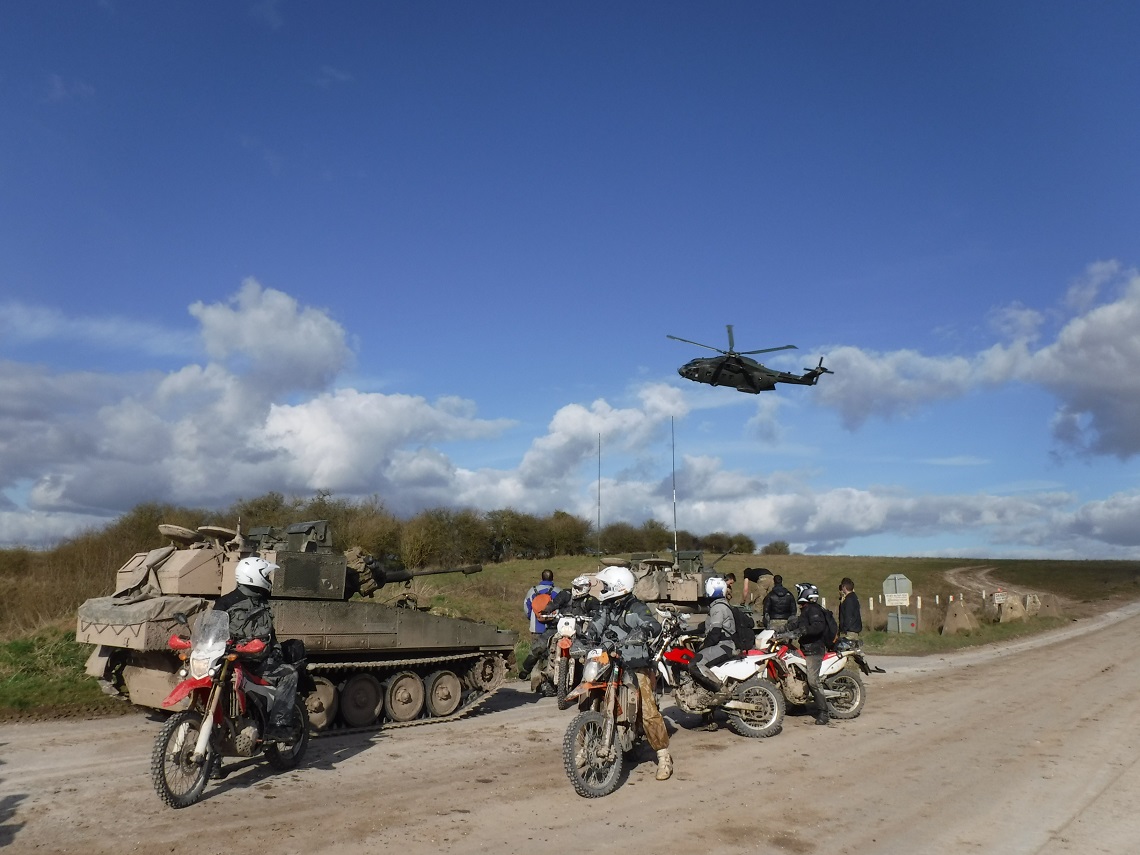 Every type of weapon ever fired by the British Army is on display here, and we were given a guided tour by Maj (retd) John Oldfield (para) who was a real character with stories that were a pleasure to listen to.

The highlight for me was to see Napoleon's Pistols mounted in a glass case on the wall. It was overwhelming to see such firepower, from pistols to rocket launchers on display, all within touching distance. The armoury just seemed endless and after the tour, we met Steve's boss, Colonel Mike Murdoch (Royal Irish Regiment, Head of the Infantry) who was more than happy to spend time chatting about our experiences and bikes in general. It's not every day you get invited to a meet like this so a big thanks to Steve for arranging it.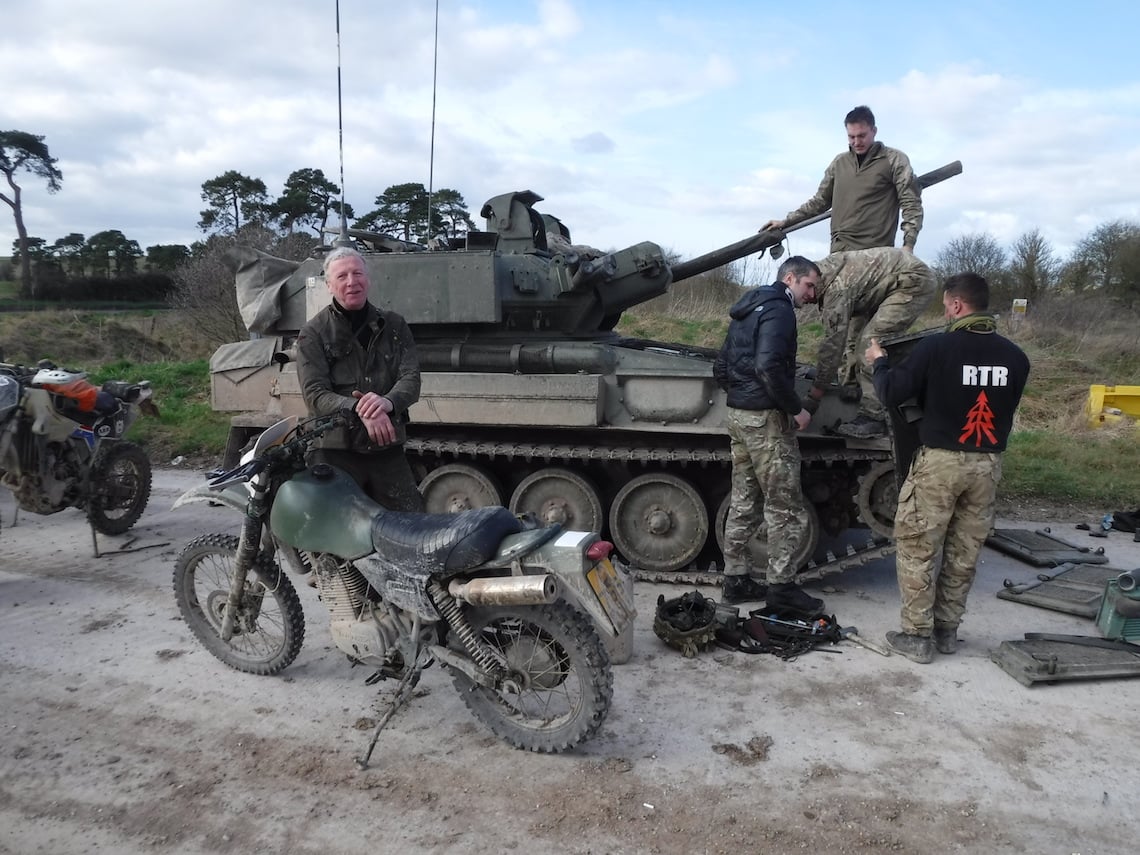 The afternoon was spent riding miles and miles of Salisbury Plains' finest trails. If you've never been trail riding in the area I strongly suggest a visit (check out the routes in previous issues of the mag). It really must be experienced to be believed. We managed to ride over 200 miles of legal tracks and trails with no gates to be opened.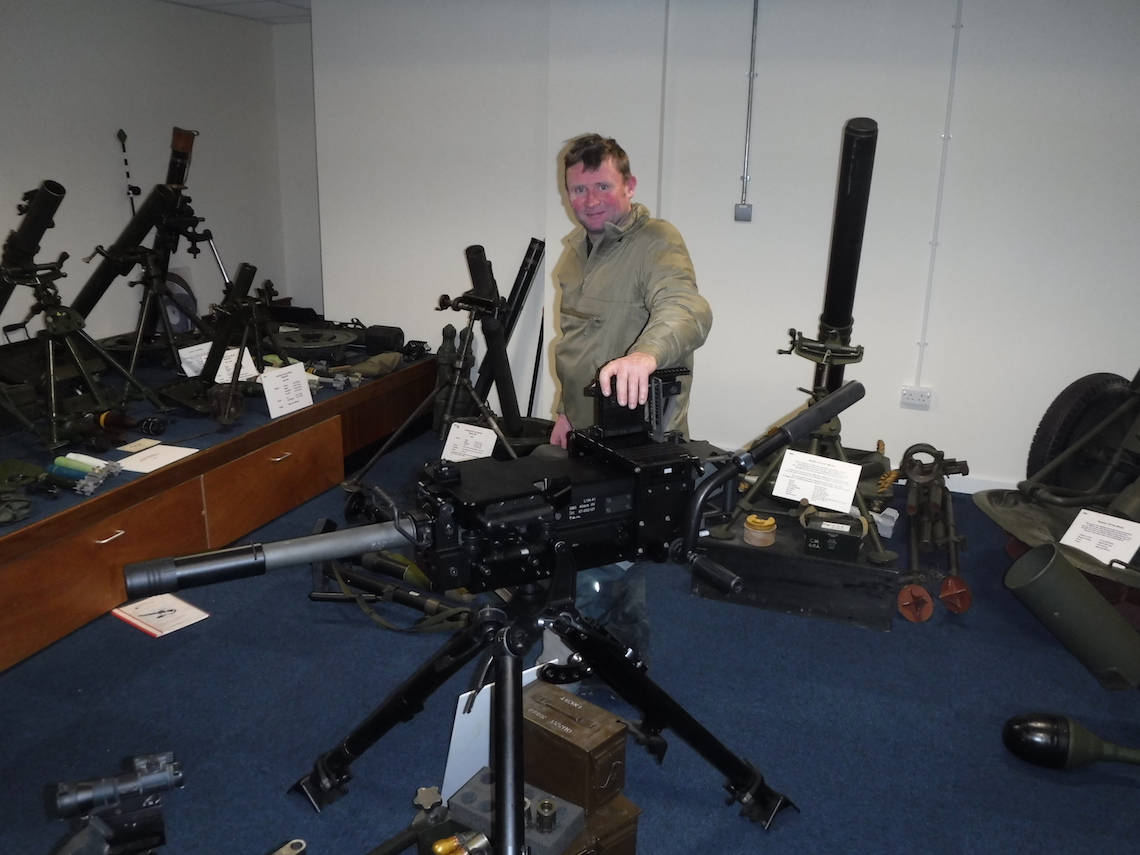 For someone whose local haunts are North Wales and the Peak District, where gates on green lanes are everywhere, it's a real shock to ride all weekend without seeing any. As it was a weekday, the military were out and about (after all, the Plain is where they work!) so it was great to see a few tanks moving about, a Hercules plane doing parachute drops and a Merlin Helicopter skimming the treetops on a flypast.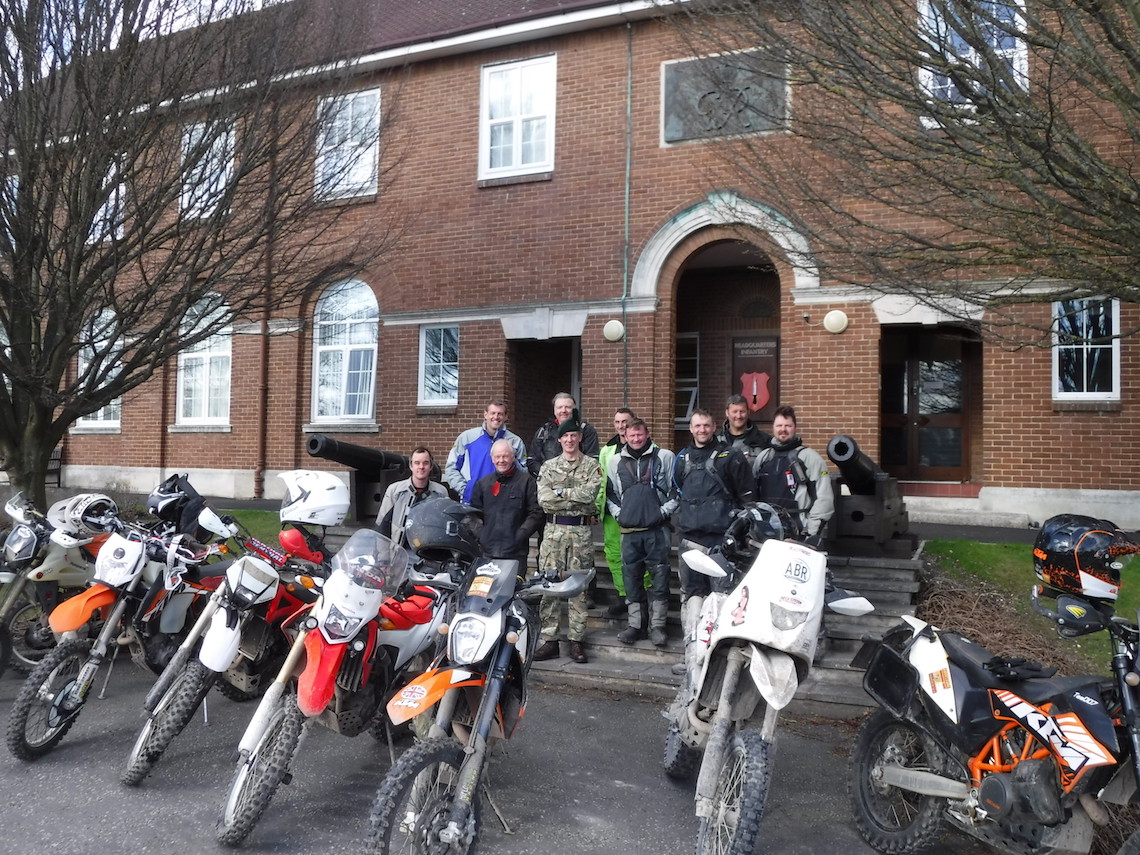 The evening was spent in Cholderton Youth Hostel where 21 people attended. Steve had things well organised and a special quiz was held (an ABC first) along with various drinking fines. The banter flowed, as did the booze and, in no time, everyone was having a great time including the three new ABC attendees.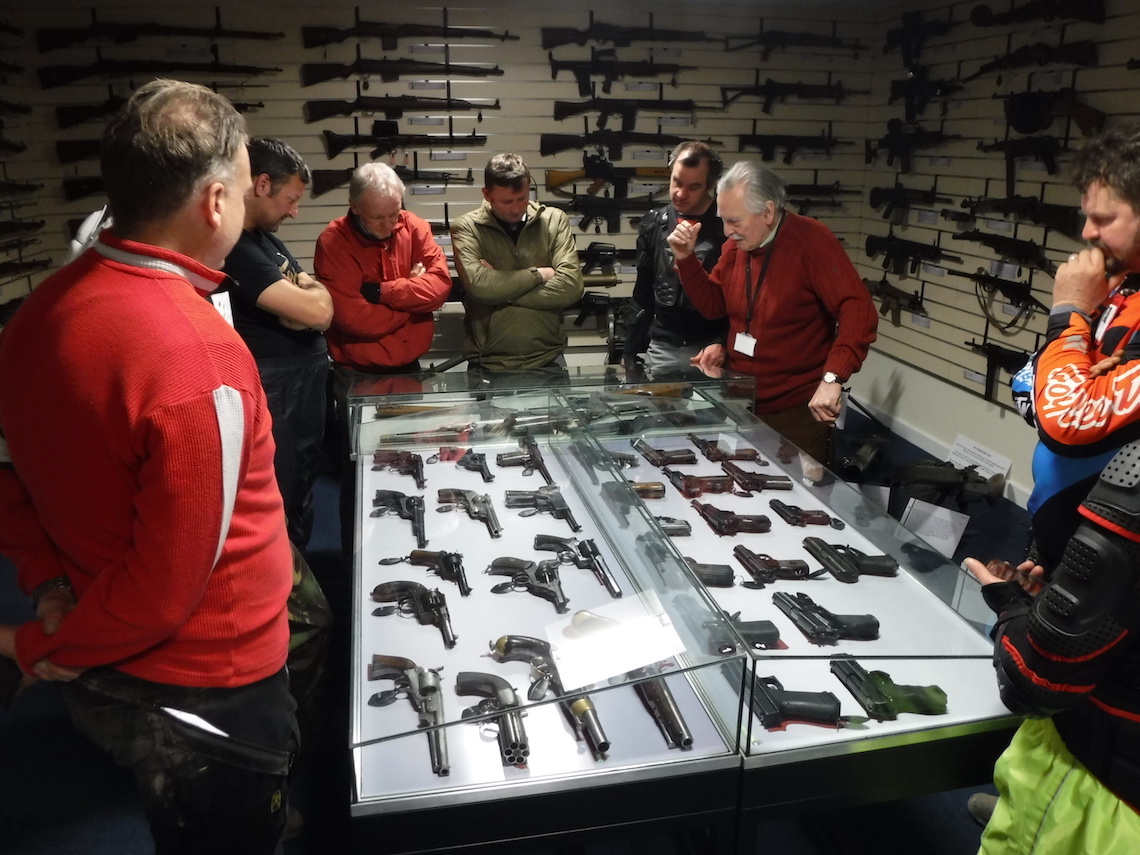 The following morning there were a few with very sore heads (not surprising due to the stragglers hitting the sack after 5:00 AM). As we were up at 8:00 AM for a day of trail riding, I'm really surprised that everyone managed to get out on the bikes! Three groups headed out, and what a day it was. The riding was unbelievable.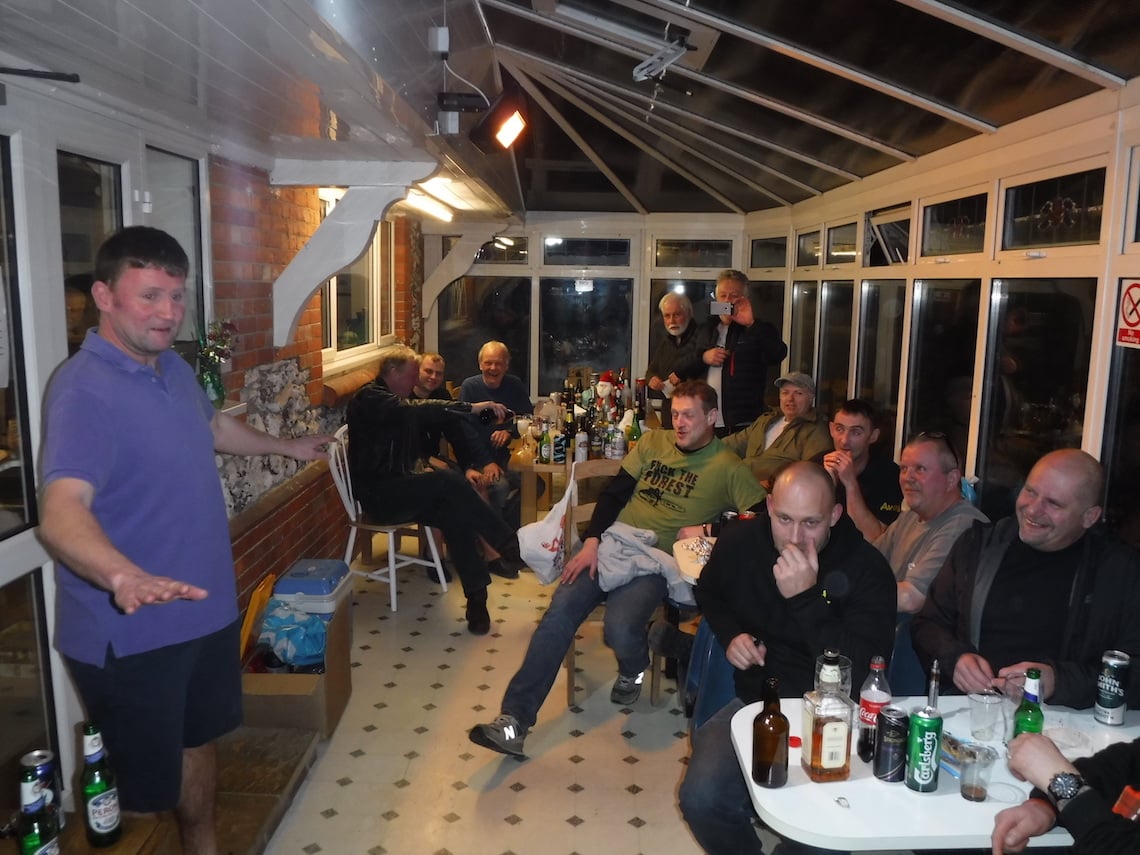 There are trails everywhere zig-zagging over the Plain. And the good thing is that they are all well signposted. There are also plenty of deer living there and it's a great sight to see herds running through the trees when they hear you coming. Towards the end of the day, we came across a few blown-up tanks just to the side of a byway. A great place for a photo.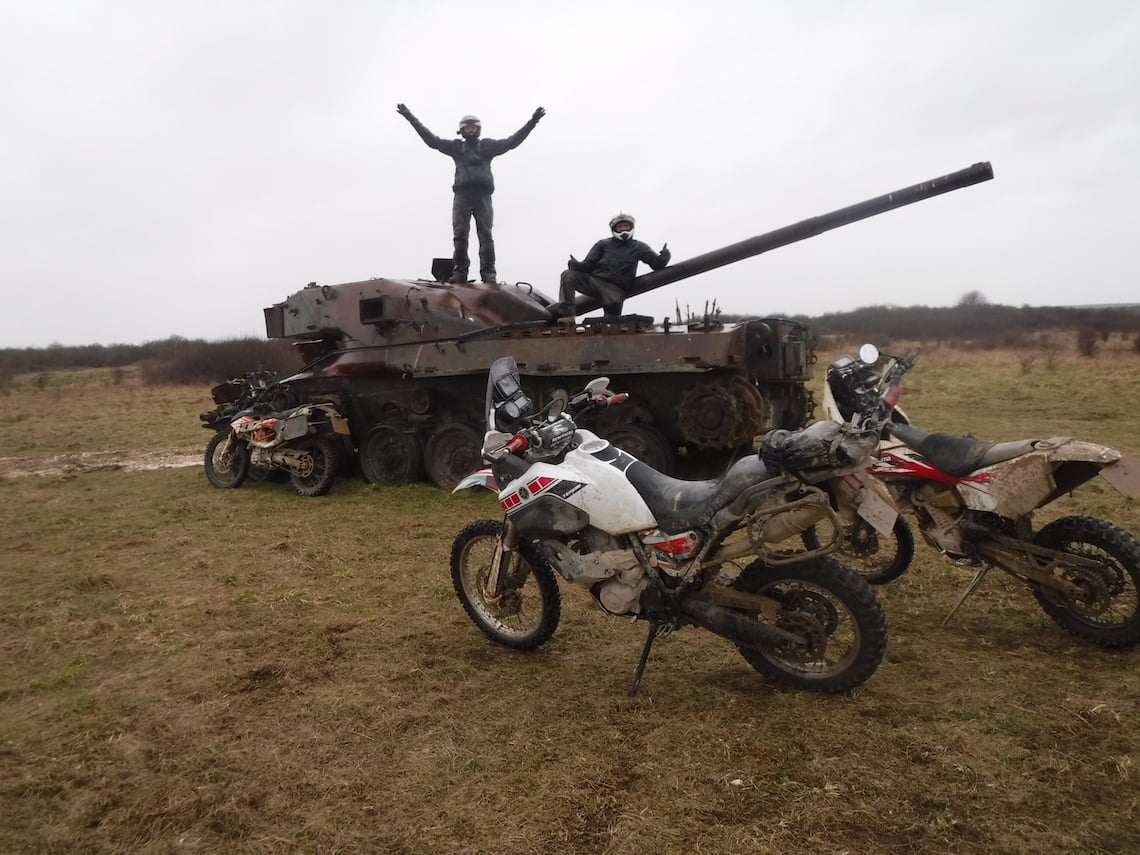 That night a minibus was arranged to take us into Salisbury for a night on the town. It was an excellent evening out and a great way to end to a fantastic weekend. The following morning it was time for the long trundle north (for me) and home. As I type this on Monday I've got to admit to still feeling a bit under the weather. These meets really take their toll, but boy, are they worth it!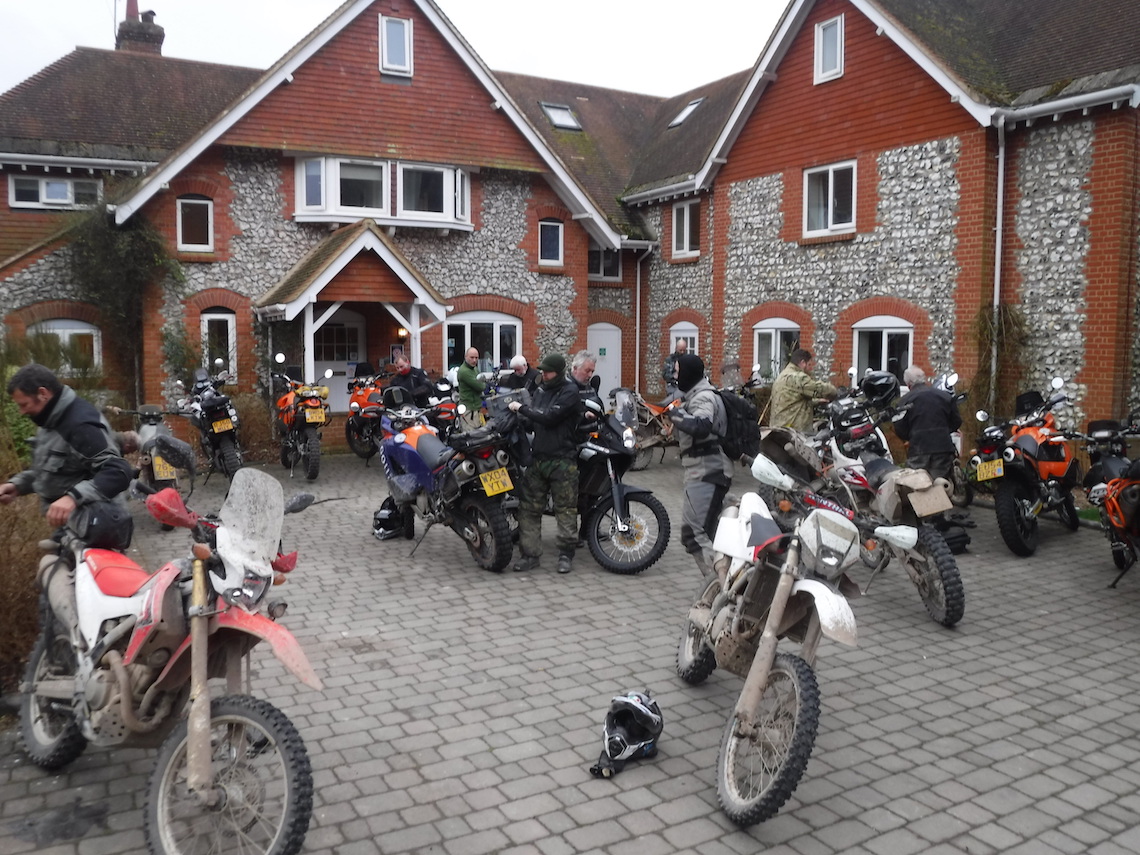 ---
What is the ABC?
Ever since the launch of ABR, a lot of forum members have been meeting up. A few years ago, ABC was formed from a regular group of attendees. Various Bunkhouse meets are organised and the term 'Adventure Bunkhouse Crew' was soon established.
If you've not been to the ABR forum, it's worth taking a look as this is where the meets are organised (www.adventurebikerider.com/forum). Everyone is welcome, on any bike and all you need to bring is a good sense of humour. It's a growing community and on this Salisbury meet we had three new attendees who we hope will become regulars to future events.
Although the meets are aimed at trail riding, not everyone turns up on trail bikes. Some just come for the banter and use the places as bases for road rides. Put it this way, if you are willing then there's a group and a place for you. One word of warning, there's normally an upper limit to who can attend a meet, this is dictated by the number of places in a bunkhouse, so if you see a meet advertised get your name down quick.
---
Get involved in an ABR rally
If this sounds like your idea of a great weekend then come along and get involved! ABR (and ABC) meets and rallies are held regularly throughout the year, with the main emphasis on having a good, fun time. Head on over to the ABR forum (www.adventurebikerider.com/forum) to find out when the next meet is.