Mike Beddows puts 11 action cameras to the test as he finds the best device for capturing those exciting moments.
How many times have you been out riding and done, or seen something incredible and thought 'I wish I was recording that'? If you're like me it probably happens at least once on every rideout, and you've thought about purchasing an action camera to strap to your helmet, or bike, in order to capture these moments and share them with your mates. A quick look on the marketplace will reveal a plethora of devices out there for you to consider, and when they all essentially do the same thing (record video) how do you decide which is the best for you?
Starting with the essentials, an action camera will have to be able to cope with the conditions you're going to be using it in. This means it'll have to be rugged, waterproof and compact, whether this is achieved by using a case is neither here nor there, but as long as the option is available, I'm happy. Secondly, you'll want to consider the battery life of the product, and the options for charging it up. What good is a camera when you want to record something and the battery is dead?
Obviously your requirements are going to vary depending on how you see yourself using the camera, and if you'll only be filming the odd few minutes on a Sunday rideout and you can charge the camera at home, you won't need as large a capacity as if you were recording your epic traverse of the Sahara Desert. 
Action cameras come with various mounts and are able to attach to helmets and handlebars or to other parts of the motorcycle giving a wide range of possible shots and angles. It's probably most common to mount a camera to a helmet to get a riders view, but other mounting points such as handlebar, fairing or rear-facing are all possible and will give you some really neat perspectives. 
When choosing an action camera you'll no doubt notice that some won't have a display screen that allows playback and view finding. This can be a bit of a hassle initially, and getting the right perspective is often a case of trial and error, though many devices come with dedicated companion apps that allow you to pair them to your smartphone, which you can then use as a viewfinder.
These apps will come with a variety of features depending on the manufacturer, though most will also allow you to remotely set camera functions and begin recording without actually having to touch the mounted device.  This is great if you have the camera mounted on your bike, and your smartphone on your handlebars, as you can stop and start recording without attempting death-defying manoeuvres in the saddle.
In terms of image quality, when testing the 11 devices in this review, I found that in reality there wasn't too much difference between them. If you're only going to be documenting your weekend jollies to share with mates then you're not necessarily going to need the best quality.
Though if you're out to film your big adventure it's worth investigating a bit more into the quality each camera records at. We've put together sample videos from each of the cameras on test so that you can see this for yourself, just visit www.bit.ly/ABRcamtest to get started.
So you've bought the camera and been out and filmed what you wanted to. The next big headache is editing the footage. No one wants to sit through hours of raw footage and this is where a good editing package comes into play.
I'm not keen on spending hours editing the footage and I want something quick and easy to strip the best parts of my rides and condense into a few minutes of action-packed video. The TomTom Bandit has a great unique selling point in that it has a 'shake to edit' function within the app that pulls exciting footage together (more on this in the Bandit review) and this works very well. 
It's a shame that although all cameras come with a USB lead for charging none come with a mains plug adapter. This means that you either have to use one you already have (most phones will come with one these days) or buy one specifically for the job. When most of these cameras will set you back a few hundred quid it would be nice to have an adapter as standard. I did find that not all cameras would work with my standard phone charger, so it was a good job I had a couple of different types of adapters knocking around my house. 
When testing products like this there is so much to consider and take into account, way more information that can be shared in a standard review. I've tried to highlight the main positives and negatives while also displaying a brief insight into technical data. Please use these reviews and add your own research before making a purchase to make sure you buy the product that is right for you.
---
Camera Video Resolution
Most action cameras come with various settings that can easily be changed and it is worth your while understanding what these actually mean. Here, we look at the three main settings, 720p, 1080p and 4K. 720p and 1080p are high definition video display formats, whereas 4K is known as ultra-high-definition video.
The main difference between 720p and 1080p lies in the number of pixels that make the image. For 720p the number of pixels that make up the image is about one million (equivalent to one megapixel in a digital still camera) and about two million pixels for 1080p.
This means that a 1080p image has the potential to display a lot more detail than a 720p image. 4K has over eight million pixels. The higher the setting the more storage space the footage will take up, but the more detail it will contain. Personally, I'm currently not interested in shooting in 4K due to the massive amount of storage space the files take up and the mammoth upload times when sharing finished footage.
The next thing to take into account is frames per second (fps). This is a measurement of how many unique consecutive images a camera can handle each second. The current worldwide standard is 24fps for movie theatre film projectors, so the 30fps available on most cameras will suffice for normal filming.
Consider going up to 60fps if you want to film anything in slow motion.
After researching and investigating it became apparent that standard action camera footage is acceptable in 1080p at 30fps. Consider doing additional research to find the ideal shooting mode for you as 1080p at 30fps is just my recommendation for starting out if all you want to do is simply capture footage and share it with others.
---
How we're scoring
For day-to-day use, the footage that all of the action cameras on this test will take is of a good enough quality, but we've uploaded sample clips for you to see for yourself.
Visit www.bit.ly/ABRcamtest to see the raw footage to give you an idea of which will be best for you.
Putting aside image quality, we'll be rating the action cameras in this test based on the following criteria:
USABILITY: How easy is it to use?
BATTERY LIFE: How long will the battery last?
FUNCTIONALITY: Does the camera offer an acceptable amount of customisation and functionality?
VALUE: Is it worth the cash?
---
Kitvision Escape HD5W
£69.99 | www.amazon.co.uk
Kitvision produces a few different models of action camera and the Escape model, on review here, is in the middle of the company's price range. With an RRP of £69.99, it is a bargain, especially as a bit of web searching will get this price down and I've seen as low as £66. When you compare this to the similar functionality and looks of a GoPro Hero at £249 you can really see that the Escape HD5W is a bargain, particularly as it also has an LCD viewing screen (the GoPro does not).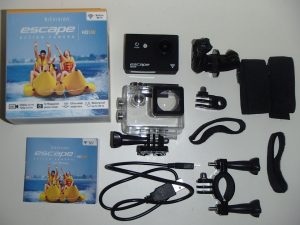 This is also a tiny camera, similar to the ISAW Edge that we have on test as well. It comes with lots of different attachments allowing you to mount it to virtually anything you can think of. There is a waterproof case included as standard which is great and means it is completely waterproof to 30m. 
The camera is very simple to use, which is ideal, and it's very easy to change modes and navigate through the functions even whilst wearing gloves. There are four buttons on the camera, one to turn it on/off and change camera modes, a button on the top for taking shots, and two on the side for navigating the camera's menu options. For the most part, the user will only be interested in the first two of these buttons simplifying things further.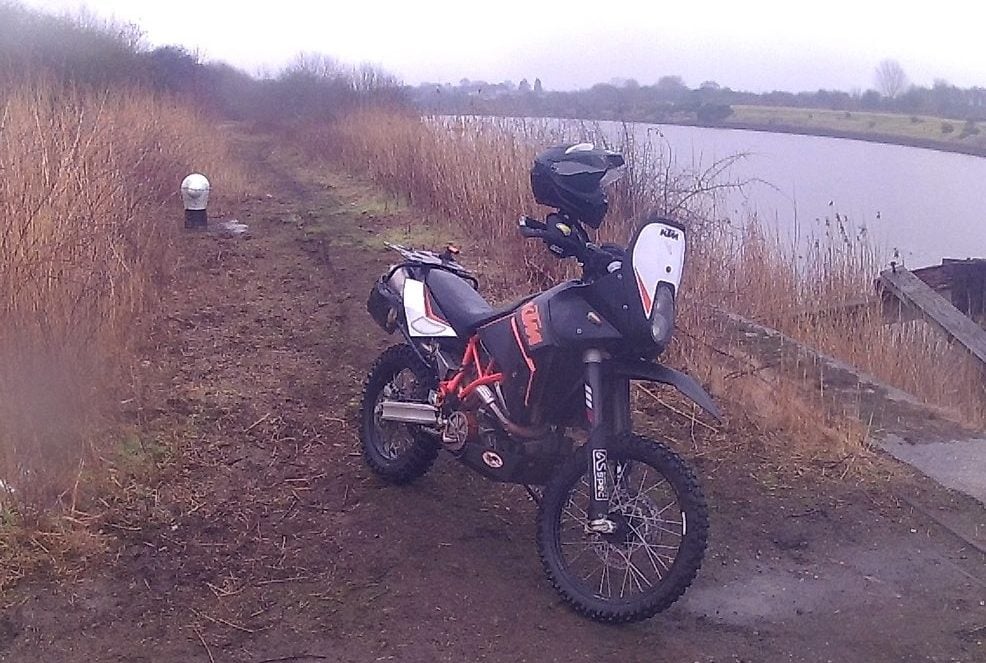 There is a two-inch LCD screen on the reverse of the camera for menu selections and viewing recordings back. There is also a good phone application, iSmart DV, that you can connect to using the WiFi settings. It can be used for viewing images (photos) but not for video as it states 'video viewing not supported'. 
I was disappointed with the burst mode. I had some action shots in mind that required a burst (taking 'x' shots in 'y' seconds) but unfortunately, I missed all the action due to a slight delay in the burst. All I got was the tail end of a motorbike landing after a jump, even though I pressed the button before the bike left the jump.
But if you are aware of this fact it's not really a major issue, just take the shot slightly sooner. 
This is another camera that is rectangular in shape meaning it doesn't look great when mounted to the side of a helmet. It sticks out a bit for my liking, and the only other option is to top mount. Both positions leave the camera very vulnerable to damage in an off.
The camera is really very good and performs well and in its waterproof case, it's very rugged and takes a few knocks with ease. 
In a line: If you're on a budget this is the one to go for. 
ABR Rating – 8/10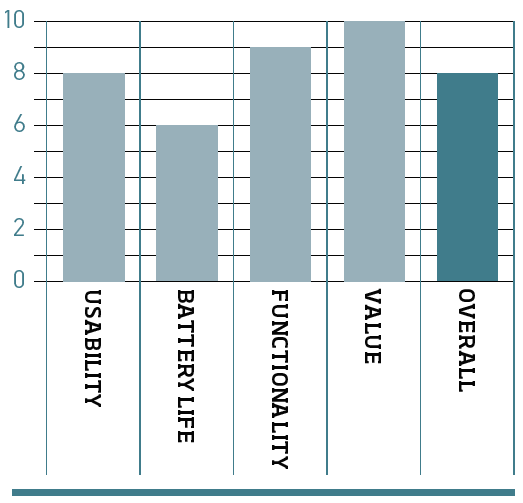 Polaroid Cube
£89.99 | www.polaroidcube.com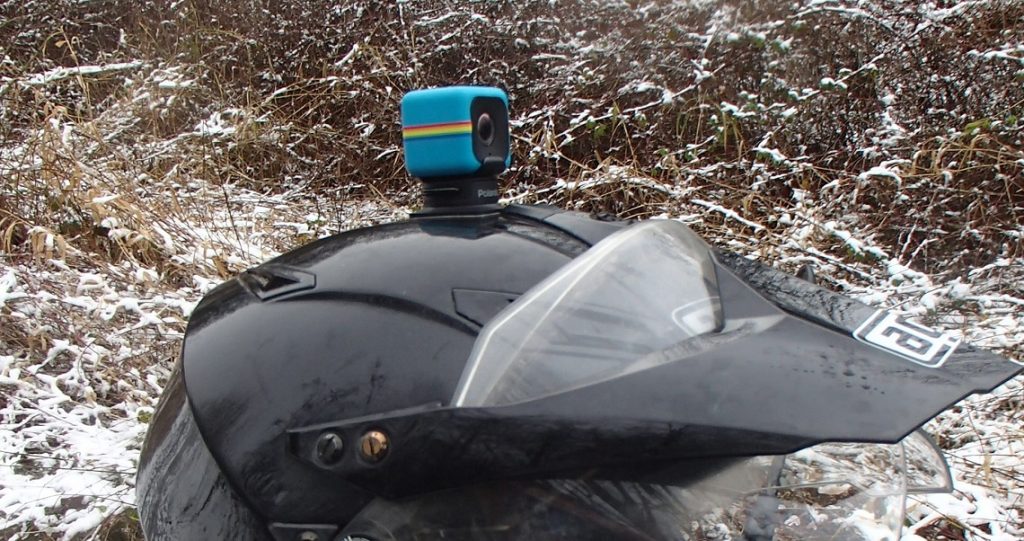 Polaroid currently has two action cameras available on the market, the xs100Extreme and the Lifestyle Cube that is on review here. The Cube looks basic and doesn't come with much apart from a small USB cable. The instructions are available for download but to be honest there's not much to be explained with this camera. If you're after something simple then this is exactly that.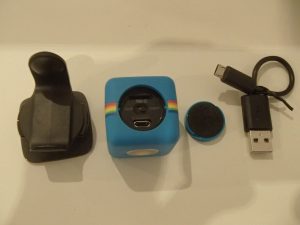 The camera has a cap that, when unscrewed, reveals a slot for a micro SD card, a slot for USB cable, and a switch to change settings from 720p to 1080p. That's it. To take a photo you press the button on top of the cube (easily usable with gloves) and to record a video you press the same button twice.
There is also software available for your computer where a few other basic settings can be changed such as the date time stamp. 
The camera is advertised as weatherproof and shockproof. I'm not sure I'd want to expose the cube to heavy rainfall but I can confirm that it is shockproof after accidentally dropping it a few times. The footage it recorded as it tumbled through the air was pretty good to watch. There is a waterproof case available for £24.99 which will extend the potential if you wish to.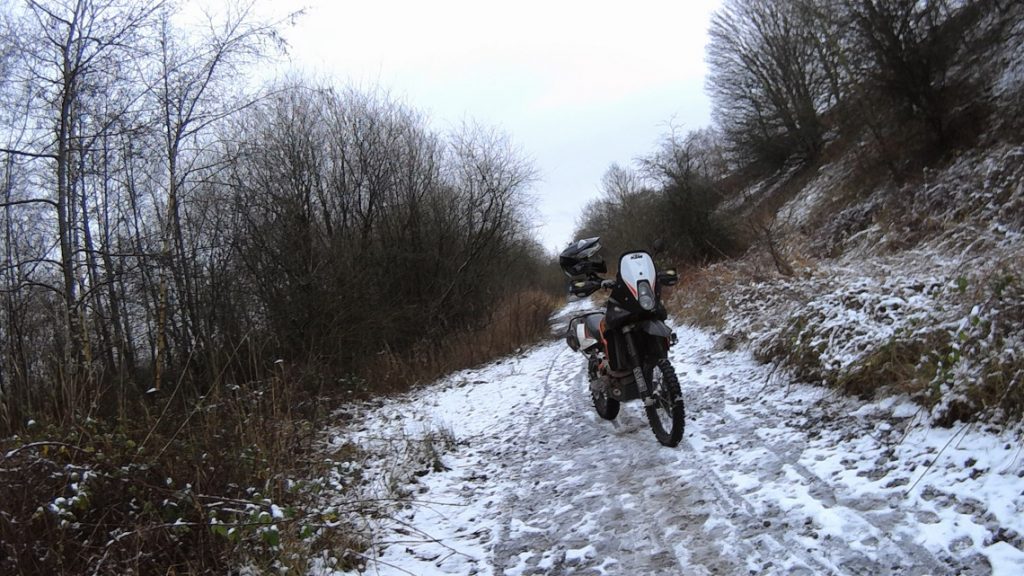 No mount is included as standard but a helmet mount is available for £17.99. This is very basic and the cube just clips in. I had to mount the cube on top of my helmet and would not trust it mounted on the bike. I have a feeling the knocks and bounces it would get here would dislodge the Cube from its mount.
I'm not keen on mounting directly on top of the helmet as it makes access a bit less user friendly and I can't say it looks particularly good, but this was my only real option.
The mount does rotate 360 degrees allowing you to change the viewing fields easily.
There is no phone application and no viewing facility, so the only sure way to mount correctly is to mount it, take some footage then play it back to make sure you have the correct angle for filming. Not ideal. 
Although this all sounds a bit negative, the footage the cube records is actually very good, as are the still photos. The cube has up to 90 minutes recording time before requiring a recharge, but having no removable battery, you have to charge the cube as a whole. 
Compared to the other cameras on review there's a lot lacking here, but if you want something cheap and cheerful, something you wouldn't mind dropping or stuffing in your pocket then the cube is worth a closer look. 
In a line: If you want something non-technical and basic look no further.
ABR Rating: 6/10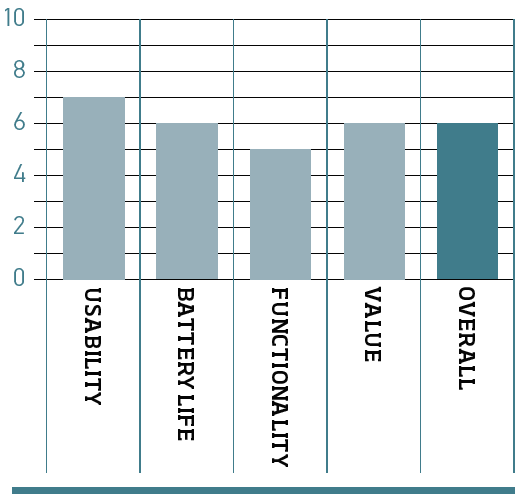 Isaw Edge
£169.99 | www.dogcamsport.co.uk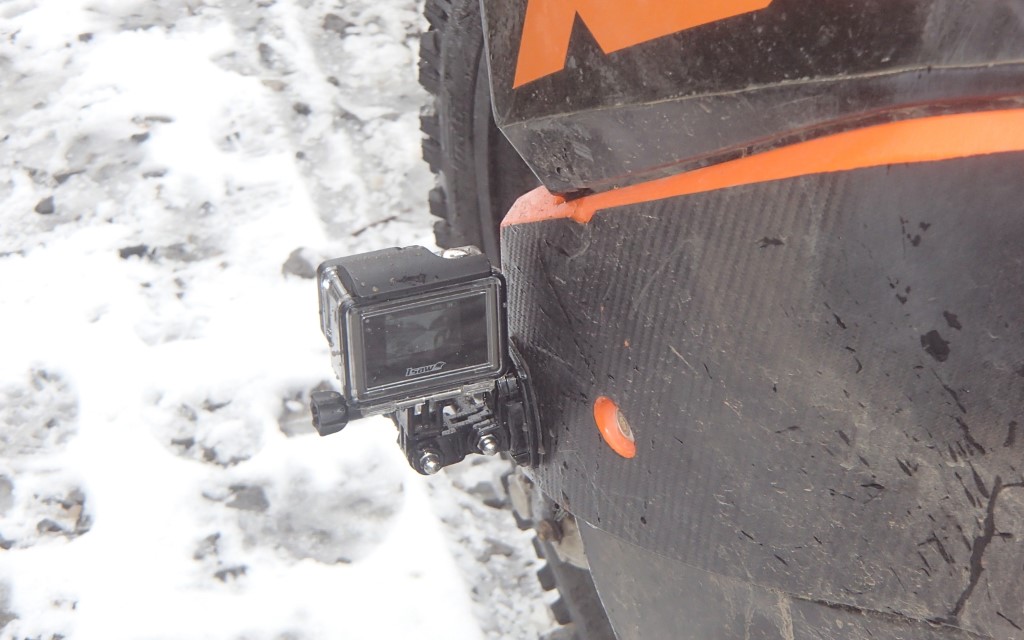 I SAW has three different action cameras available on its website and the company's flagship product, the Edge is reviewed here. Initially, I was a bit overwhelmed after opening the box when compared to some other models on test. It contains everything you could possibly need for whatever mounting solution you can think of. It looks complicated with all the different types of mounts and attachment arms, but once you start assembling, it all starts to make sense.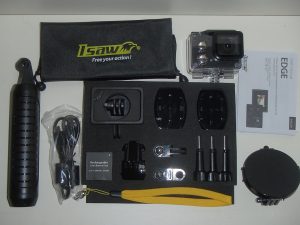 Basic instructions are included which are a good start, but more comprehensive documentation is available to download online. The camera itself looks basic and vulnerable, but once in its waterproof housing (included as standard and makes it waterproof to 40m) it starts to look more substantial and suitable for purpose.
Its appearance is very similar to the GoPro Hero. On its own, the camera is small and compact and the case doesn't add much more bulk.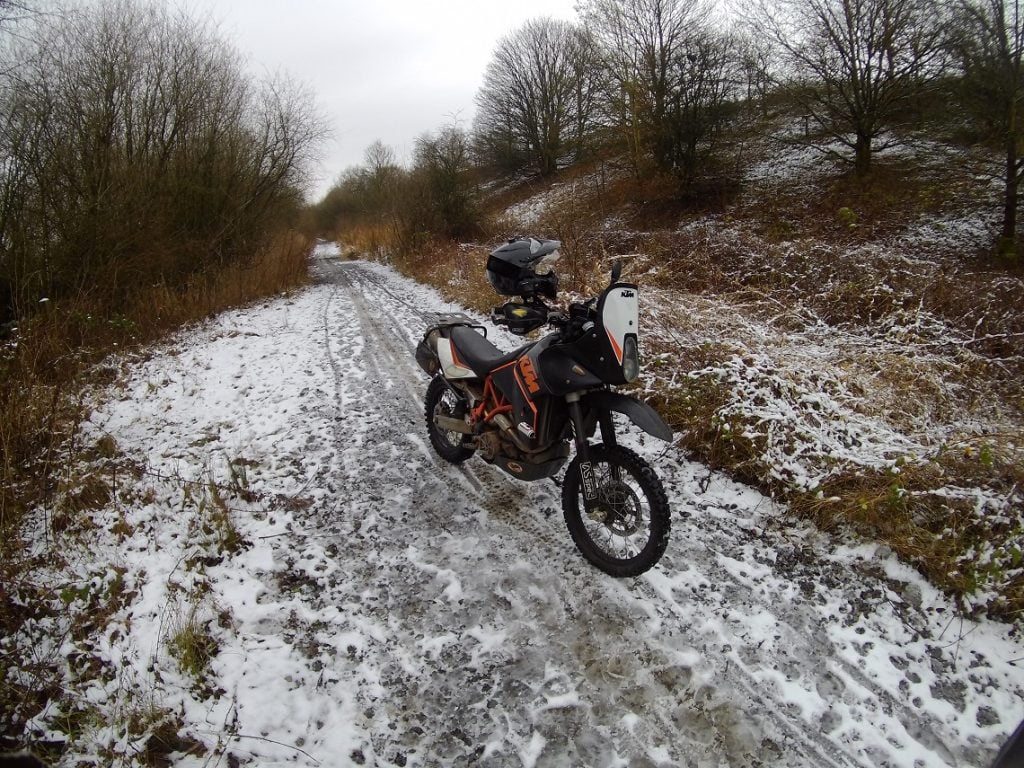 There are three buttons on the camera and once in the housing, they are still easy to operate using gloves. There is a small 1.5-inch viewing screen on the rear which is fantastic for playing back footage and enabling you to mount in the device in the correct position for the best shots. I think all cameras should come with a built-in viewing screen, it just makes them more versatile. 
As the camera is similar in shape to a standard point-and-shoot camera in shape, if you want to mount it to the side of your helmet this is where all the bits in the box come into play. You will have to use all three mounting arms but you will be able to mount the camera to the side of your helmet with it still pointing forward.
I don't particularly like mounting the camera like this, it just looks too vulnerable to damage. The only alternative is to mount it on top of your helmet.
However, this kind of mounting solution will enable you to capture any angle of footage you want. 
If the included mounts are not sufficient (they should be) ISAW provides a number of additional add-ons at an extra cost. This includes a WIFI remote which is pricey at £64.70 and it's a real shame this isn't included as standard. When you add this to the cost of the camera you are entering Dri Ghost territory which I consider to be the better product. 
Battery life is about two hours but as the battery is detachable all you need to do is carry a spare for those longer filming sessions. The phone application, IsawViewer11, is pretty good and great for controlling the camera remotely and viewing footage back on something larger than the built-in 1.5-inch viewing screen. 
In a line: A good camera but very similar to the Kitvision which is a lot cheaper.
ABR Rating: 8/10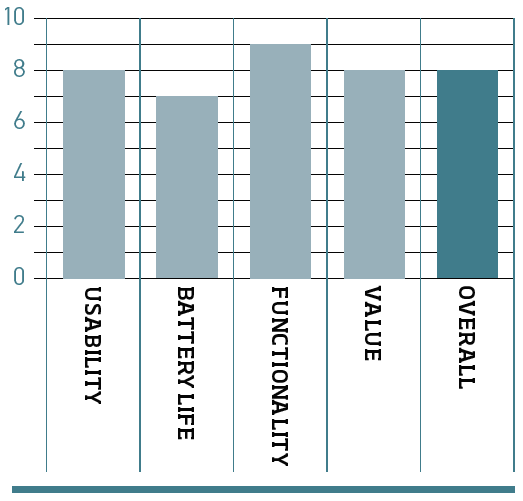 Panasonic HX-A1M
£179.99 | www.panasonic.com/uk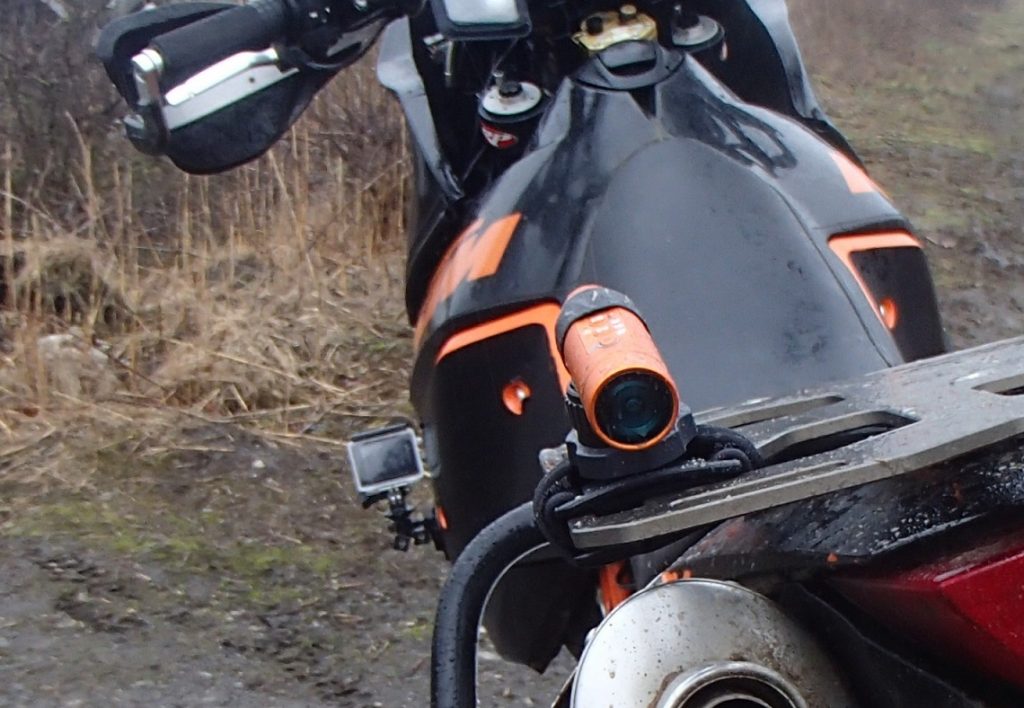 Panasonic has a huge range of camcorders and still cameras, but only two action cameras, the tiny HXA500E and the slightly larger, but still tiny when compared to the others detailed in this issue, HX-A1ME that we are reviewing here.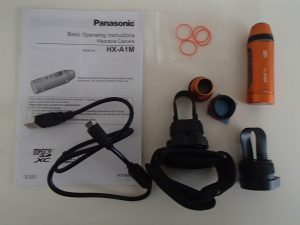 The camera is available in orange or black. It's not cheap at £179.99 although I did see this reduced to a more wallet-friendly £99.99 online. The camera is extremely lightweight and probably more suited to other types of action sports where this is crucial, rather than adventure motorcycling.
The camera's box has a picture of a man running on it with a camera strapped to his head, and text on the main website page mention night fishing (hardly an extreme sport!), but does go on to say it can be used in any extreme sport if you wish.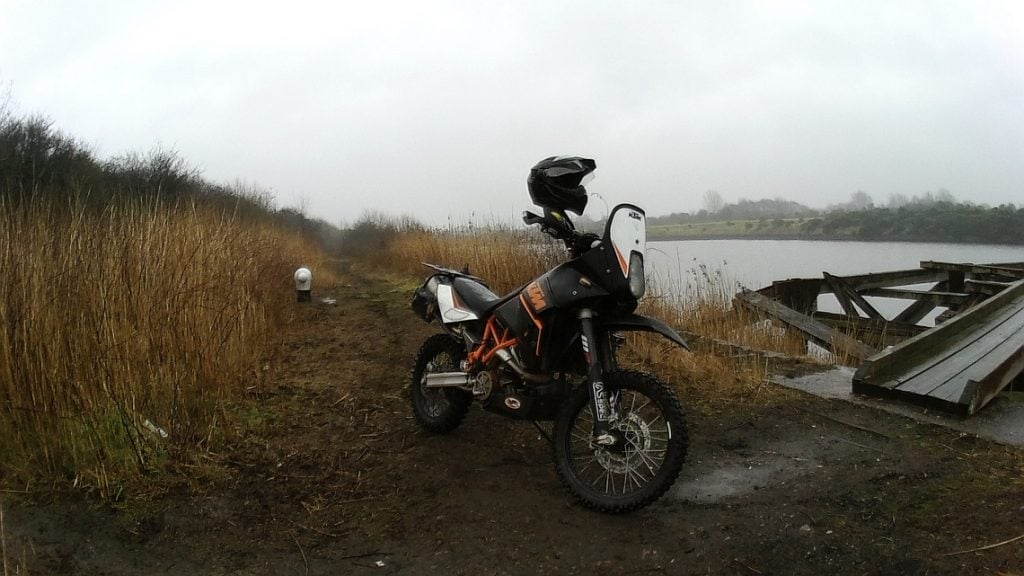 The mounts included are limited, again pointing to a camera more suited to other types of activities. There's a small strap that can be used to mount to goggles (that's how small and lightweight this camera is) or a shoulder strap. I found the only real suitable place was to mount to my rear rack for backwards-facing shots.
I then turned around to capture my position for a front-facing view.
The Panasonic website states that it can be connected to helmets using double-sided sticky tape, though I'm not too sure I'd like to attempt this and risk losing it. The enclosed strap wasn't really suitable to mount to my AGV helmet.
If it could strap to a helmet it would be very discrete and would work well as a helmet camera. 
The camera is very easy to use and there are only three small buttons on the top of it. An on/off button, a mode button (where you can easily toggle between the different shooting modes), and a record start/end button. There is no built-in viewing screen but there is a good phone application (Panasonic Image App) which you can connect to using WiFi to show what you are recording. Due to its size, the buttons are not glove-friendly and I had to remove my gloves to use the camera. 
The camera feels fragile, though it is advertised as being shockproof, freezeproof, dustproof and waterproof to 1.5m. It did survive on the rear of my bike whilst riding a few trails in the rain and several deep water splashes so it's obviously not as fragile as it looks. 
The still shots with the Panasonic are only 2.87 megapixels which may be a bit too low resolution for most people. Even though it is small the camera has up to 1 hrs 15 mins of recording time. 
In a line: If you want something small, lightweight and discreet this is for you.
ABR Rating: 7/10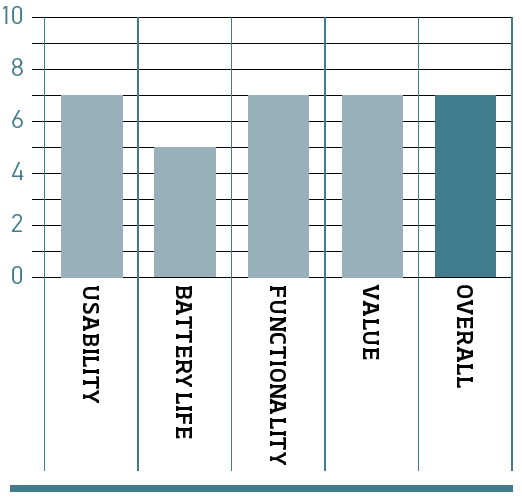 Contour Roam 3
£189.99 | www.uk.contour.com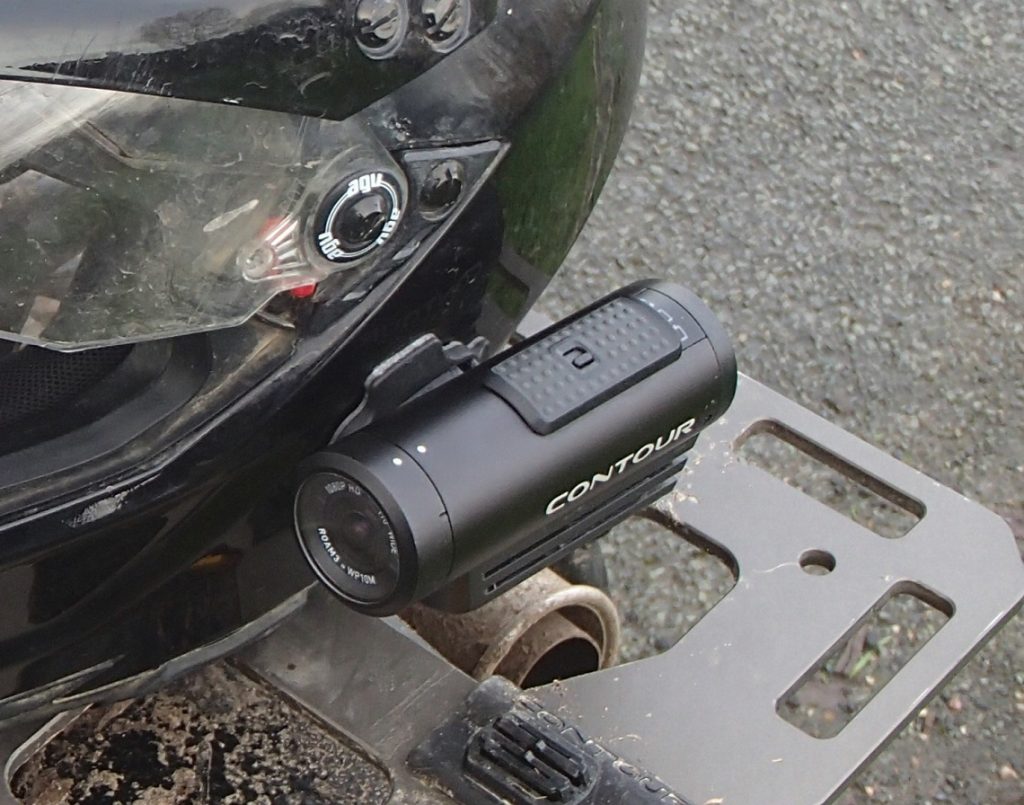 Contour currently have two models on their website, the Contour+2 (£259.99) and the Roam 3 (£189.99, although I have seen the price a lot cheaper online so it's worth shopping around). The camera looks fantastic and is easy to use.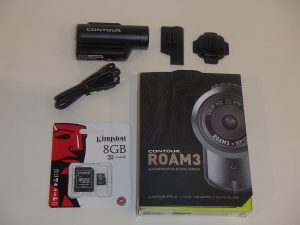 The Roam 3 is waterproof to 10m meaning its perfect for days out on the bike and will cope with any river crossing or bad weather you may encounter. I tested it in terrible wet conditions including a very hard fall onto rocks and the camera survived with no damage.
There are a couple of different mounts included. I mounted one to my helmet and the other to the rear of my bike for backward shots. The lens also rotates meaning it can be mounted sideways, as well as the 'normal' way up.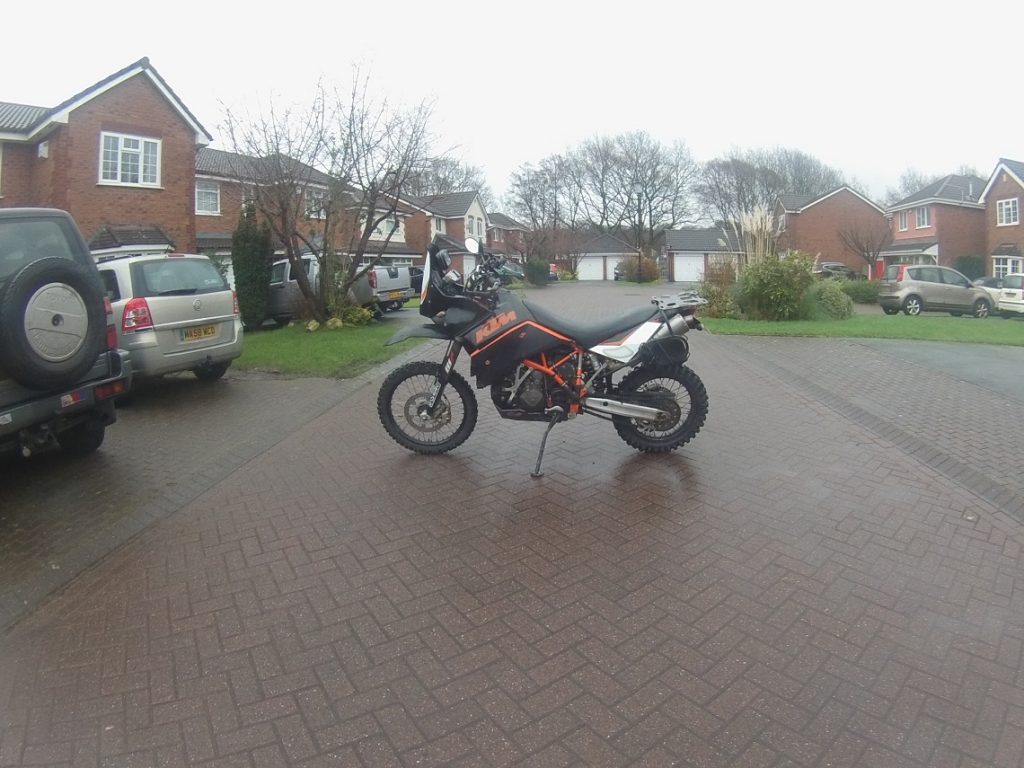 Unfortunately, there is no LCD screen to view and as there is no wireless function or mobile application, any footage that you take will have to wait until you have PC access to view. As the camera is fairly rugged and basic there are limited settings that can be offered without connecting to the PC so ware (Contour Storyteller).
There is a switch to toggle between two pre-determined settings to perform different functions (e.g. normal conditions and low-level lighting conditions), but this is as far as altering settings directly on the camera goes.
There is a laser levelling line to help mount the camera in the correct filming position. However, use this as a guide and test recorded footage before you proceed.
I didn't but I wish I had as my initial footage was not level and pointed down more than I would have liked. With the levelling laser pressed, a red laser line appears making you feel like the alien out of Predator, pretty cool. 
The best feature with the Roam 3 is the instant-on record switch. You just slide the large switch on top of the camera forward to start recording (you don't even have to turn the camera on) and back to stop. It's really that easy, and the perfect set-up for a gloved hand reaching for a helmet-mounted camera.
There is also a beep to signify recording has started, and this can easily be heard whilst wearing your helmet with the engine running. I found this camera one of the best on review for recording with a gloved hand. I also like the way the camera attached to the mounts, it's a simple slide on and off and doesn't shake loose, even after a rough day on the trails. 
A concern for me was the lack of a detachable battery. You are not able to swap batteries to extend your filming so to recharge after the advertised three hours battery life you have to charge the entire unit. 
In a line: Very simple to start and end recording
ABR Rating: 7.5/10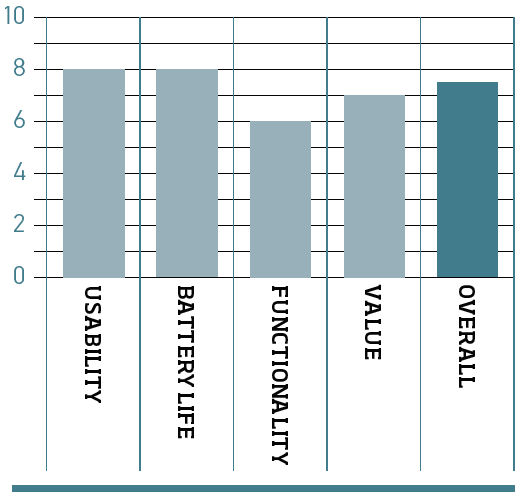 Sena Prism
€269 (Approximately £208) | www.eu.buysena.com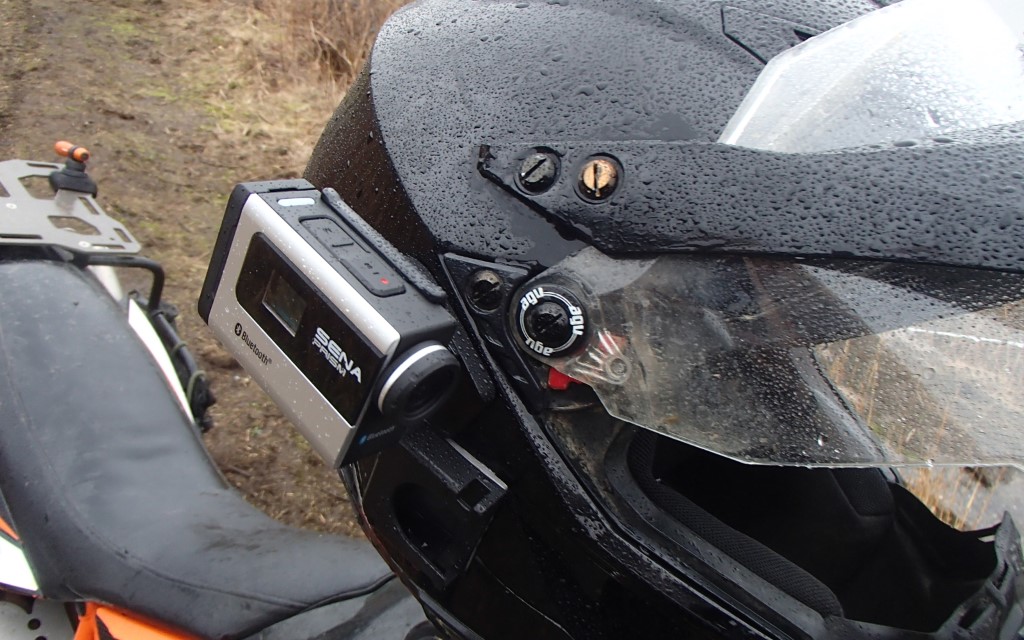 Sena has a couple of action cameras on the market, the Prism on review here (€269, approx. £208) and the Prism Tube (more of a bullet style action camera for motorbike helmets, €129, approx. £99). Sena takes their links to adventure motorcycling seriously, and their quote on the website confirms this, "The Sena Prism isn't just an action sports camera, It's the wireless recording hub of your ADV motorcycling obsession", which I think is a fantastic statement.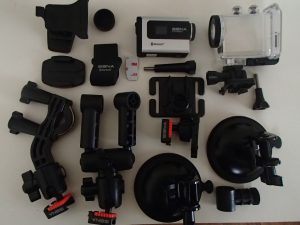 First impressions are that there are a lot of parts included in the box. It's a bit overwhelming as to what goes where, but if you take your time you quickly figure out which mounts are of interest to you. There's virtually every kind of mounting solution you will ever need for whatever position you want to mount in. 
The appearance of this camera is exactly how you would expect an older style Handycam to be in miniature form. It's basically a significantly smaller version, it looks great and fits neatly into its waterproof housing.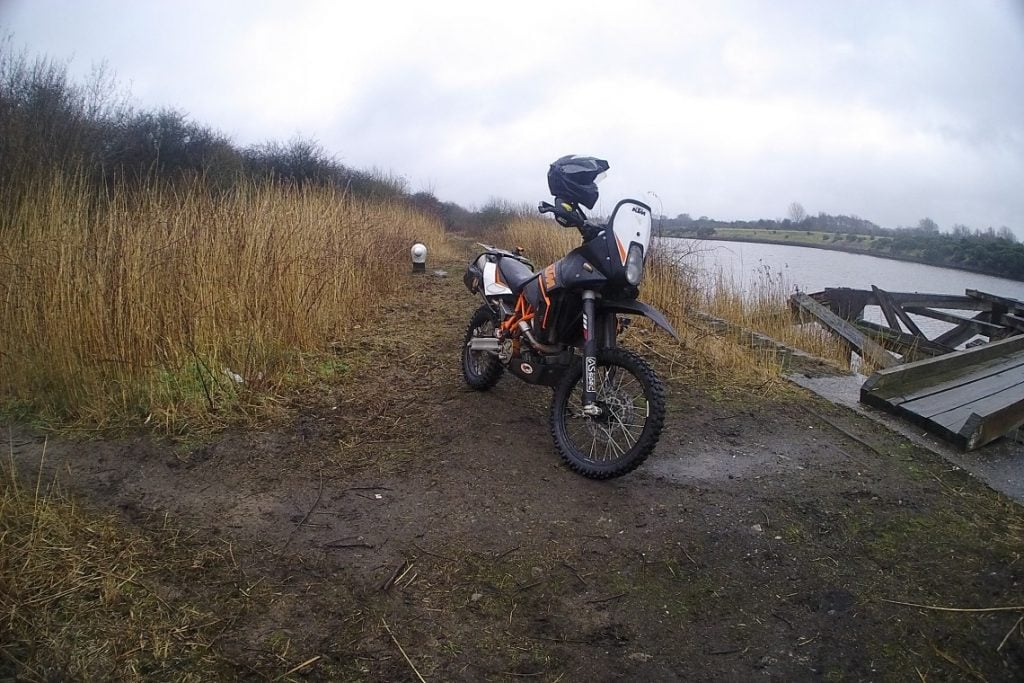 As it's fairly slim it fits neatly onto the side of a helmet without being too obtrusive as some cameras can be. I like the style and functionality of this camera. 
There is a tiny LCD display on the side of the camera and this allows you to select different camera modes. There is a different coloured light displayed on top of the camera depending on which mode you have it in. A really good feature that I didn't notice on any other camera was a double beep when you got back to video mode.
I was able to take video footage, switch to photo mode then cascade through the other modes (whilst attached to my helmet) until I heard the double beep knowing that I was back on video. A great simple, but effective feature that I was able to use with gloved hands whilst on the move. 
There is a phone application but all it is useful for is changing settings as it doesn't offer anything other than what you can do directly on the camera. There is no facility to view any footage back which is a shame. This also means that there is no way to get the perfect viewing angle without a bit of trial and error.
Once attached to the desired position, it was a case of recording and downloading the footage to the PC to view back. Not ideal. The camera only has a still photo resolution of 5MP and while I think this is adequate for my personal use some out there may not. 
I really enjoyed using this camera and found it very simple to operate and navigate between the different modes. 
In a line: Fantastic product that's easy to use and looks great. 
ABR Rating: 8/10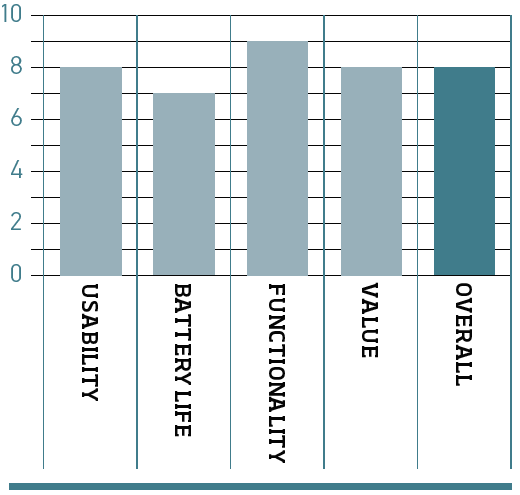 MUVI K2-SPORT
£229.95 | www.directdistributionservices.co.uk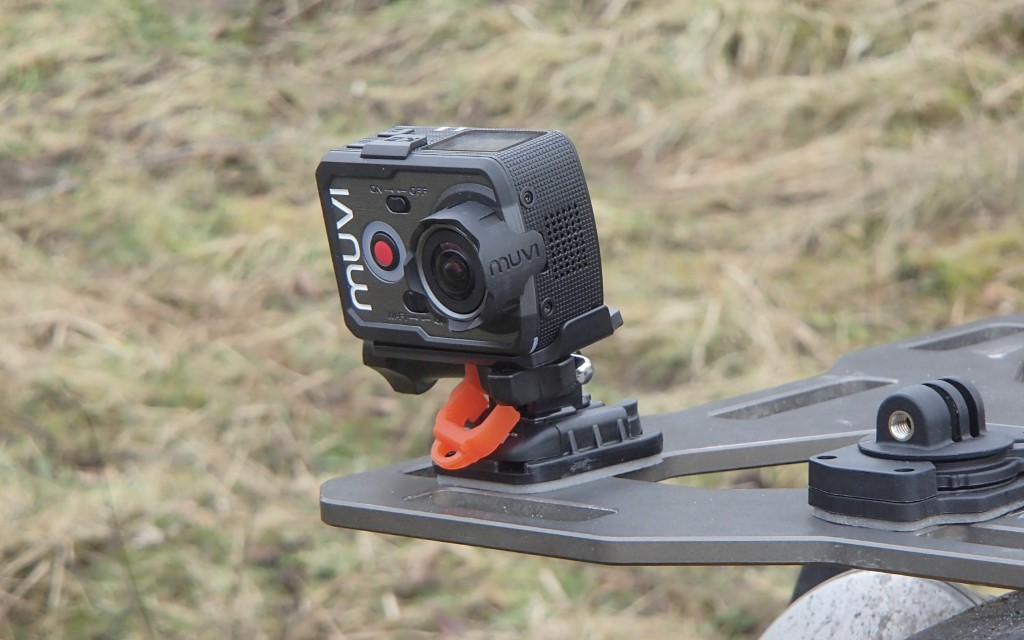 Muvi is just one of many sub-brands from lifestyle consumer electronics company Veho Global Group. They produce four action cameras in their K-Series ranging in price from £159.95 to £279.95, and each provides a different level of functionality. The K2-Sport is the one that's most suitable for ABRs.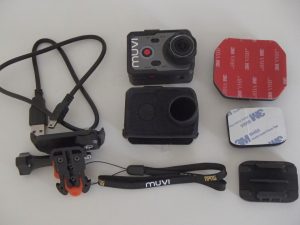 The K2-Sport comes in an extremely rugged carry case which is light and portable, has a hard outer shell and foam inner with moulded cut outs for the camera and accessories. Some may see this as overkill, but it's a really useful case for when your camera is not in use, or when it's in transit on your travels. 
The Muvi K-Sport has built-in WiFi with a range of up to 60m, which allows you to connect and pair with your smartphone or tablet with the free iOS or Android app. The app allows you to view what you are filming, record and even share your content straight onto social media.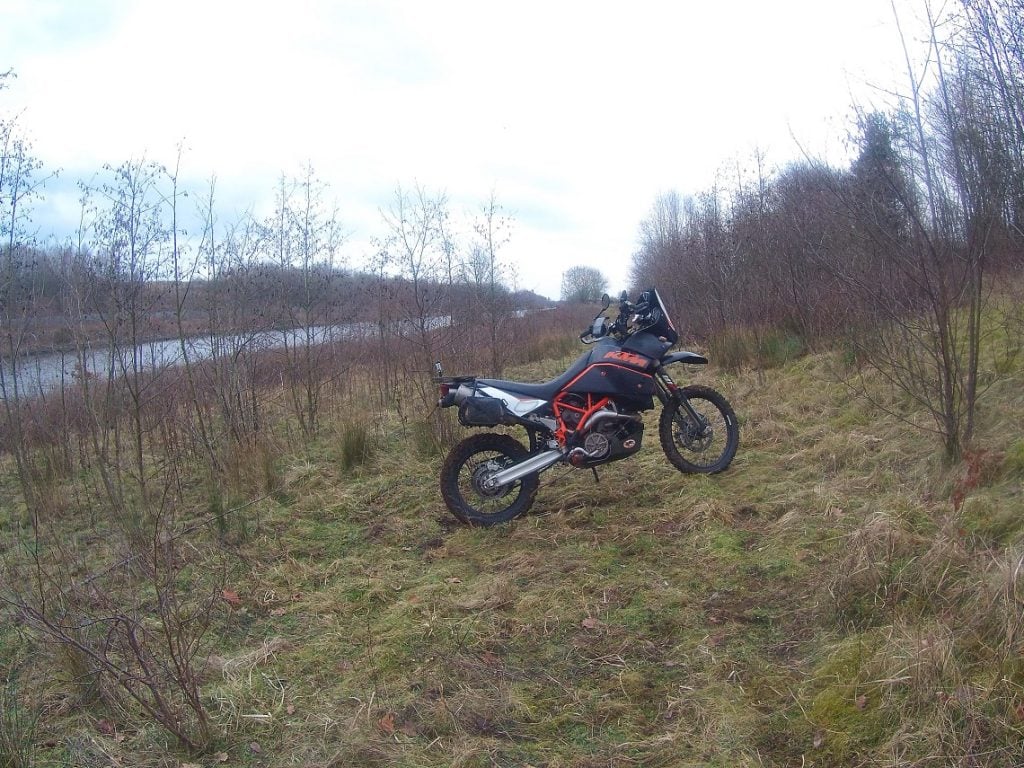 However, I found the mobile app (on Android) very sub-standard for this price range. It was very slow and the footage very jerky and laggy. Muvi claim that the camera has a battery life of up to four hours of recording time which makes it one of the largest batteries on the handsfree camera market, and with the longest record time possible in these reviews. 
The Muvi K2-Sport comes with a protective black silicone case that safeguards your K-Series camera without the need to house it a waterproof case. This protects it from rain, dust and scratches. It's not 100% waterproof so be wary where you mount, especially if you're planning to mount low down and go through deep puddles or across rivers. I'm not keen on this and managed to rip the case the first time I tried to cover the camera with it. 
The buttons on the Muvi are tiny and not glove friendly at all. Other similarly styled cameras come with a waterproof housing that make the buttons easier to operate. When in its silicon case the buttons become even harder to operate, especially the small slide on/off and WiFi buttons. The case also covers the small LCD screen so you have no idea if the button presses have been successful or not. You are liable to miss important footage with this kind of approach. 
There are a few extras that can be purchased at an additional cost that would be really useful so it's a shame they are not included as standard, especially as the Muvi is towards the higher end of the price range of what's on review in this issue. Extras such as a wireless remote, 2 inch detachable LCD screen for viewing recordings back and 100m waterproof case are available. 
In a line: Pricey but impressive battery capacity
ABR Rating: 7.5/10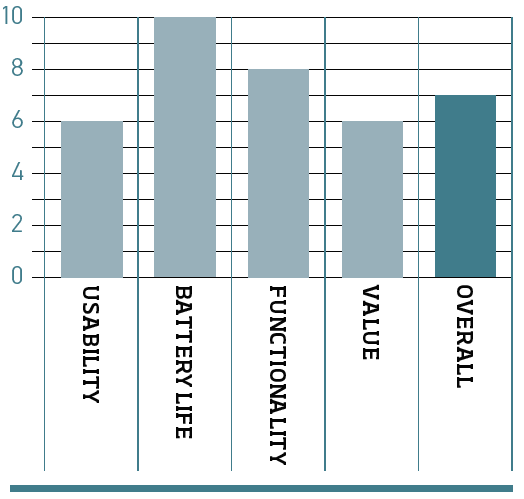 Drift Ghost-S
£249.98 | www.driftinnovation.com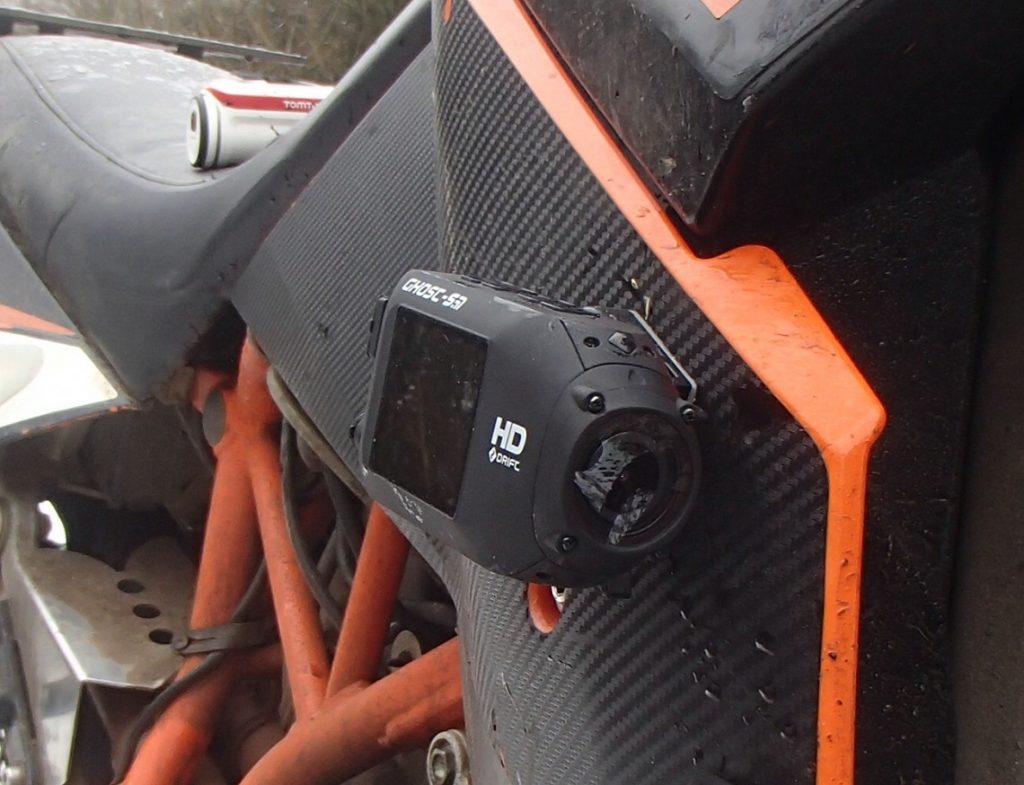 Dri currently has two models available on its website, the Stealth 2 (£149.99) and the model we are reviewing here, the Ghost-S (was £329.99, now £249.98). The Ghost-S looks fantastic, is fairly compact and comes with a range of mounts, so it's possible to capture footage from a number of different angles.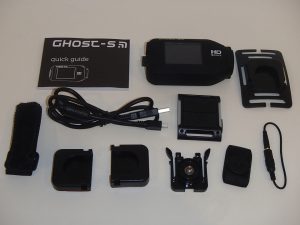 I tested mounting on my helmet and mounting low on my fairing for filming forward which gave some fantastic footage. A quick user guide is included in the box, which is what I like to see, but more comprehensive documentation can be downloaded online. 
A major plus point for the Ghost-S is the remote control. This can be strapped to your wrist or attached to the bike in a convenient location so that the camera can be operated without having to reach up (when helmet-mounted) and press buttons blindly, as with some other cameras.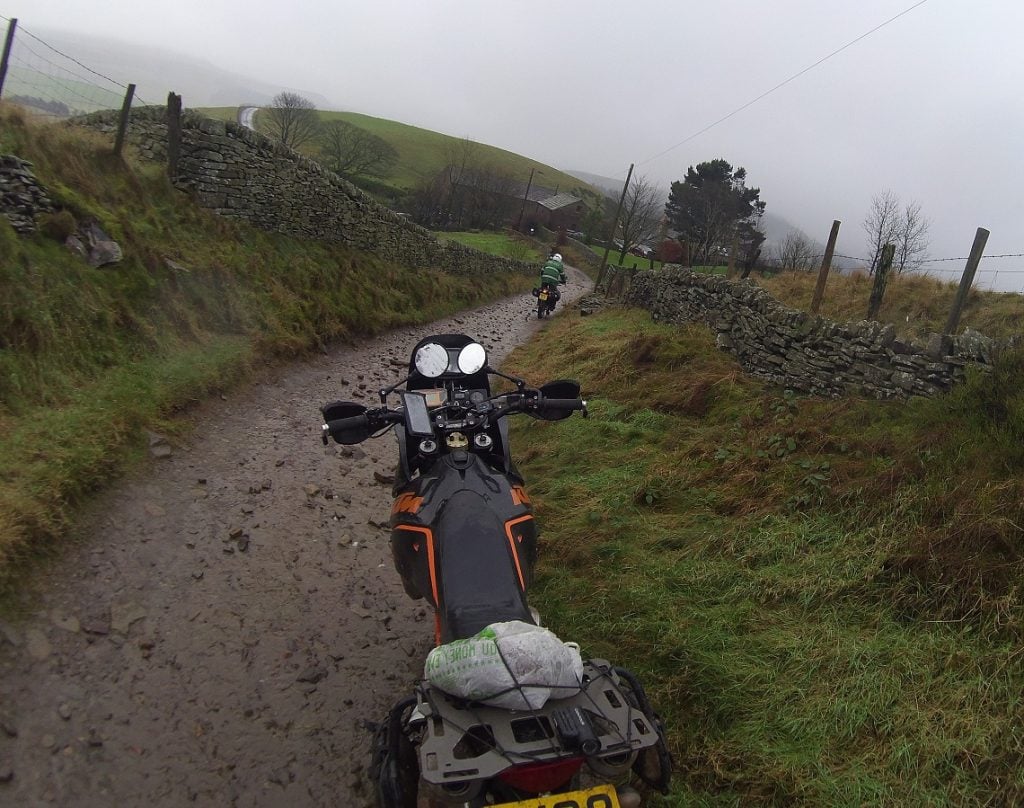 The remote control is also very easy to operate while wearing gloves but unfortunately the same can't be said for the camera buttons. Without the remote to hand, I found that I would have to stop, remove my gloves (and in some cases helmet), and then try to locate the correct button to start recording. Unfortunately the remote is advertised as water-resistant, not waterproof so be warned if you are planning to mount in an exposed area. 
Another fantastic feature is the LCD screen. It is a great addition for watching playback quickly in the field. The LCD also was extremely useful for setting the correct angle while mounting the camera.
If mounted to a helmet, linking to the mobile phone application (Dri ) makes it easy to identify where you are pointing (although I wasn't overly impressed with the Android mobile application, it tended to keep freezing and when working there was a time lag). All settings on the camera can be changed using the LCD screen or Dri application whilst out on the bike. 
The manual states the Ghost-S is only shock resistant to 2m and not shockproof. I had an off on a steep rocky hillside which resulted in me falling and hitting my head on rocks from about 3m while wearing the Ghost-S. Although not filming at the time, no damage was present so I'd consider this a good shock test. 
The camera is waterproof to 3m (this can be increased with additional waterproof housing), however, the instructions state that sudden water immersion will result in damage, so it's best to be careful on those river crossings. When mounted to a low point on my bike it survived the atrocious wet conditions I encountered whilst testing and a few (up to a couple of foot deep) river crossings. The lens rotates so it's easy to get a level shot. 
In a line: Fantastic product with lots of great features.
ABR Rating: 9/10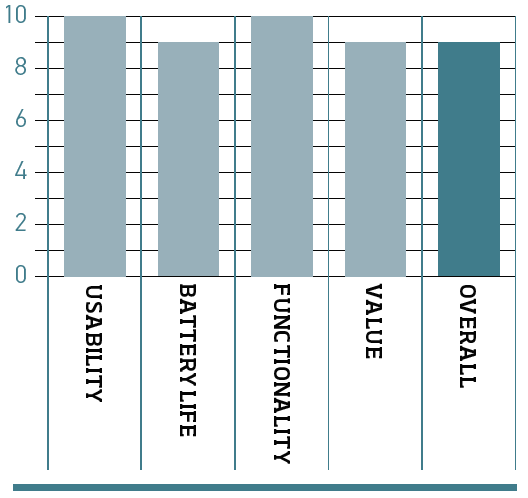 TomTom Bandit
£299.99 | www.tomtom.com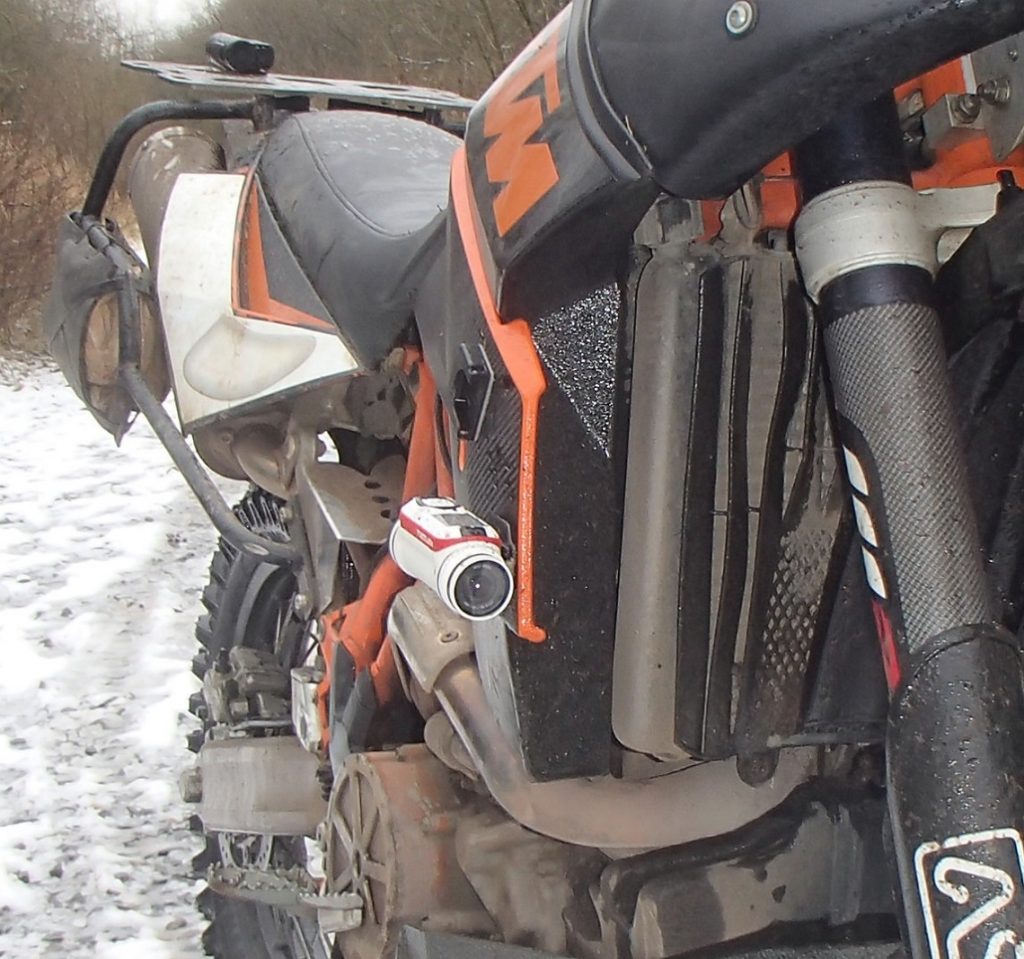 The action camera on offer from TomTom is the third most expensive on test (the GoPro and Garmin taking second and first place) and this is only for the base pack with four accessories (batt stick, splash-proof lens, two mounts and GoPro mount adapter). I'd suggest that the Premium Pack (£379.99) is required for use on a bike as this includes nine accessories and contains that I'd consider must-haves for biking, and these are the waterproof lens and remote control.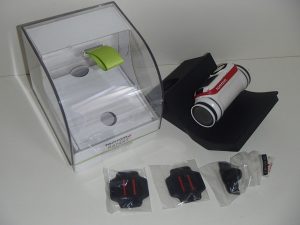 The Bandit looks fantastic and can easily be mounted to your helmet or bike, and the entire body rotates to make sure the viewing that is captured is level. There's a neat 'batt stick' included and it's a simple case of unscrewing the back of the bandit and removing it.
The batt stick contains the battery and has a dedicated USB stick included meaning it's simple to just plug directly into a computer to li the footage off the device (no wires required).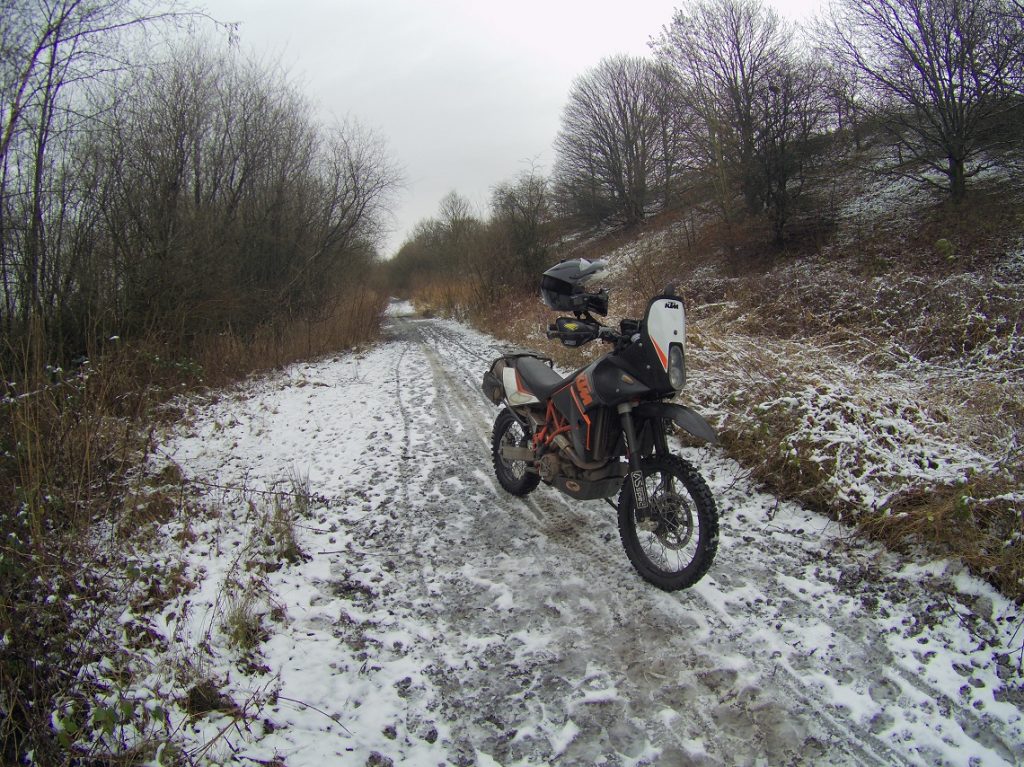 The Bandit has a digital screen on the top used only for menu selections and not video playback which is a shame. However, TomTom has a Bandit phone app which is available as a free download. I tested it on an Android phone and it's fantastic.
Once connected via WiFi you can see what the Bandit is capturing in real-time, with there being no time lag. All the menu options on the Bandit are available in the phone app and it's incredibly simple to record footage this way. The buttons on the bandit are not the most glove-friendly and I found the record button, on the rear of the device, to be a bit fiddly in use. 
The Bandit phone app really excels when it comes to viewing the footage. TomTom advertises the Bandit app with the bold claim of being able to 'edit and share your action in minutes (not hours)'.
Simply 'create a story' in the phone app, shake the mobile device and based on the highlights taken from built-in sensors such as GPS, accelerometer, gyroscope and pressure metres, or from footage you have 'highlighted' (simple case of pressing a button whilst filming when you get to a good bit), the app quickly edits and creates a movie that is a great starting point to edit further if required (if you don't like it just shake again).
Each small clip is a few seconds long, and the completed footage is either 15, 30, 45 or 60 seconds which is great for sharing online. 
As I like to mount the camera on the side of my bike it's a real shame the waterproof casing isn't included in the base pack, and the remote control would really make this camera stand out more. Still, if you've got the money then the Premium Pack will buy you the accessories to go with what I consider to be one of the best action cameras on the market.
In a line: A brilliant, easy to use, quality camera, ABR's recommended product.
ABR Rating: 9/10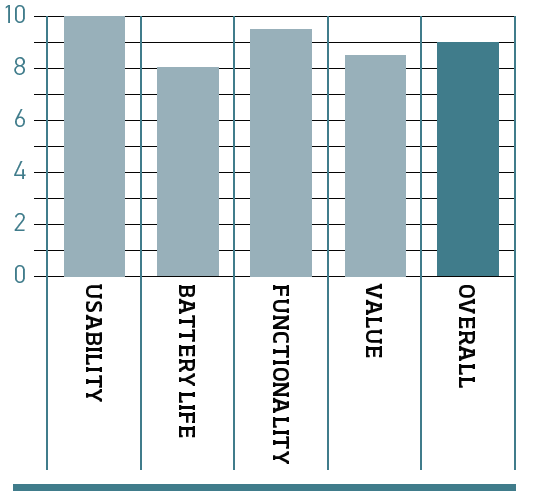 GoPro Hero 4 Black
£320 | www.gopro.com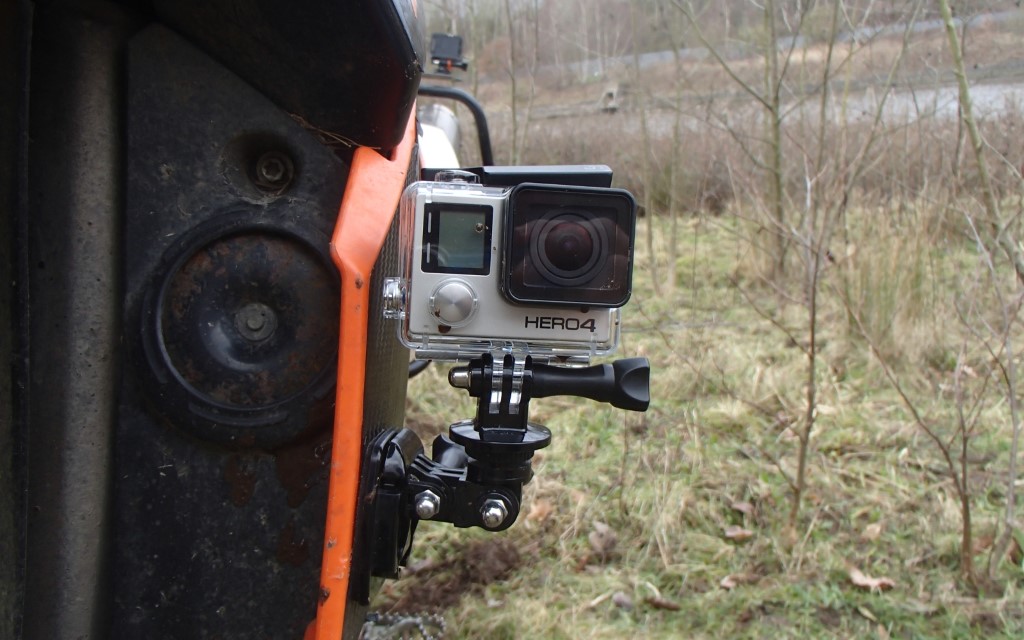 The brand GoPro has almost become synonymous with the action camera and it has provided a wide selection of action cameras to satisfy varying price points. The GoPro Hero 4 Black is the most expensive model currently available, coming in at an eye-watering £320 making it the second most expensive product in these reviews. As its appearance and functionality is very similar to the Kitvision Escape, which is this issue's budget buy, is the GoPro really worth the additional £221?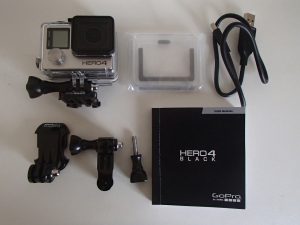 There's no getting around the fact that the Hero 4 Black has some fantastic features and in terms of image quality it's outstanding. When the camera is off and QuikCapture is enabled you can immediately begin capturing video or time-lapse photos just by pressing the shutter button.
This is a great feature. There's also a small highlight tag button on the right-hand side. Press this to tag key moments you want to find quickly later when viewing the footage back. In its waterproof housing, all the buttons are glove-friendly.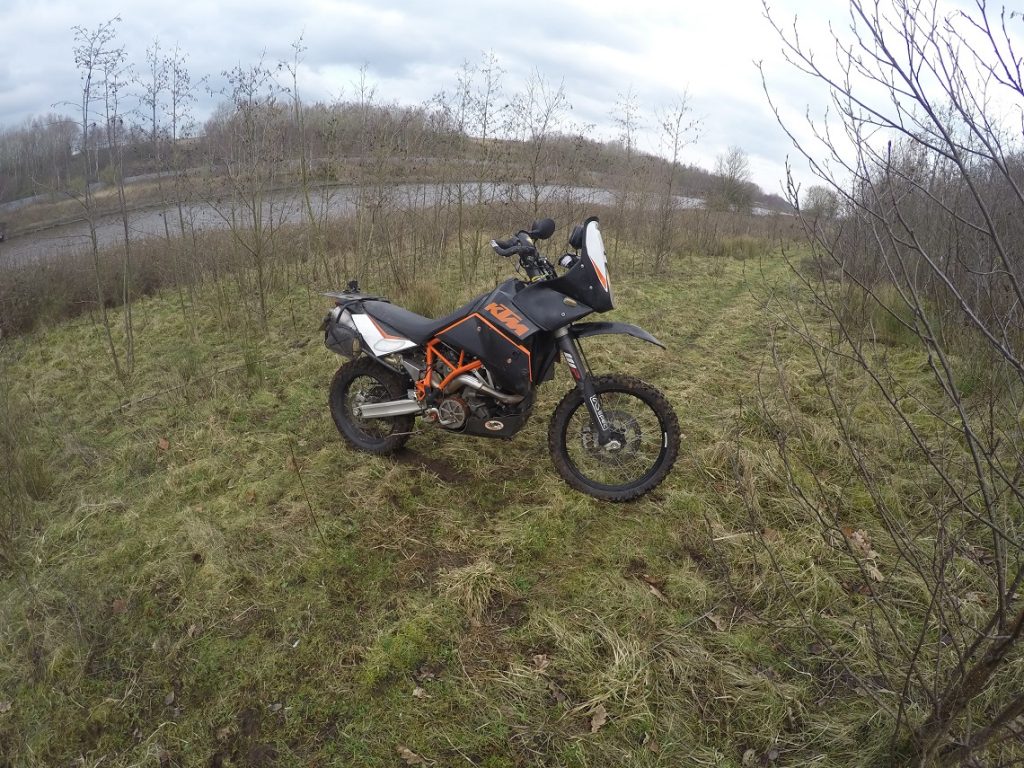 I found the mobile application (on Android) fairly awkward to get to grips with. On each occasion, I tried to pair using WiFi it took a few minutes to get it right. The application is good once you are paired with the mobile device.
All functionality can be accessed easily. One gripe is that when paired a blue light flashes on the camera. Even when the camera is turned off this light keeps flashing and overnight the battery did drain fully because of this. 
A major downside is that the Hero 4 Black doesn't have a viewing screen or come with a remote (remote can be purchased as an extra, as can an LCD Touch BacPac, which is a removable LCD touchscreen that seamlessly attaches to the back of the GoPro). For the price, I'd expect it to be all-singing, all-dancing as standard. Especially when cheaper products include some of these missing functions. 
The Hero 4 is charged using a standard micro USB cable. This plugs into the camera once a small cover is removed. This cover does not keep attached to the camera and my worry would be that it will be very easy to misplace and it would be far better if this was permanently attached. 
I'm not overly keen on the shape of the GoPro and similar cameras. When mounted to the side of the helmet or bike they stick out a bit too much for my liking, and I don't care for the look when it's mounted to the top of a helmet. I prefer something a bit more streamlined such as the Dri Ghost or TomTom Bandit. One thing's for sure, though, the image quality produced by the GoPro is fantastic. 
In a line: This is a fantastic product, but comes with a serious price tag.
ABR Rating: 8/10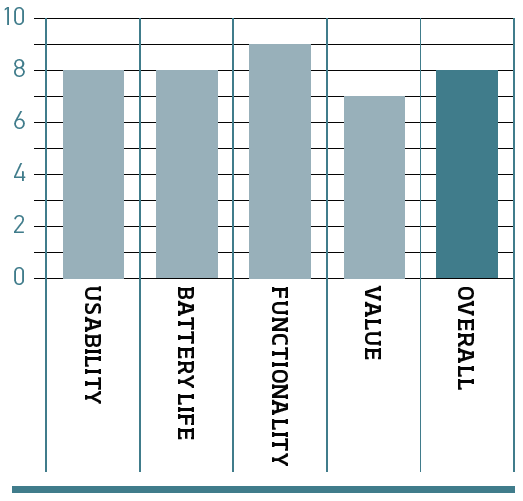 Garmin Virb XE
£349.99 | www.garmin.com
Garmin is well known for its wide range of technological products spanning an equally wide range of activities, particularly its SatNavs and GPS devices, and it produces a number of different action cameras at a variety of different price points. The Virb XE reviewed here is the most expensive model, and the most expensive on review in this issue.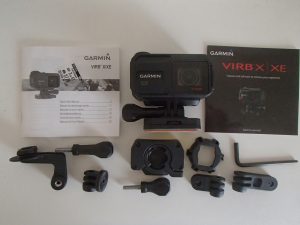 There's no getting around the fact that the XE is a wide camera. This means if you want to mount to the side of your helmet (or bike) it will stick out a lot. I'm not in favour of this as it leaves it extremely vulnerable to damage in the event of an off, or simply riding down a tight trail dodging trees may see it quickly caught and snagged. The mounting system does allow a lot of different mounting solutions, but all of them leave the camera very exposed. 
The XE device contains built-in GPS, G-Force and orientation sensors and can also connect wirelessly to external ANT+ sensors and other Garmin devices to capture performance data. The Garmin VIRB Mobile app and VIRB edit so ware applications can be used to automatically overlay gauges, graphs and more.
You can then playback the recorded video to show speed, acceleration, heart rate and other sensor data in real-time. I was very disappointed in the mobile application though, there was a very slow delay in what was being viewed through the camera which is a shame. There is a find the camera feature that when selected causes LED lights on the camera to flash and the camera emits a sound to help find it if you have misplaced it. 
There is a small LCD on top of the camera which is used to change the settings but there is no way of viewing the footage back without connecting up to the mobile so ware. As this is the most expensive product, I would have really expected this missing functionality to be included as standard. 
A fantastic feature that I didn't notice with any other action camera on review is the ability to take still photos whilst recording video footage. I like this idea and it highlights the technology that goes into a product such as this. It's very easy to start recording footage, there's a button that can easily be used even whilst wearing gloves, and pressing this while recording will take a still image. Video quality is great, and image stabilisation reduces blur. 
The camera is waterproof to 50m which means it's ideal for those bad weather days. A major downside is the two-hour battery life. For a camera costing as much as this I'd expect more life from its battery especially when compared to other cheaper models that last longer. 
In a line: A ton of cool features and the 12mp stills are great
ABR Rating: 8/10