Amy Marwick rounds up the 'who's doing what where' of the motorcycle touring world
Explore Laos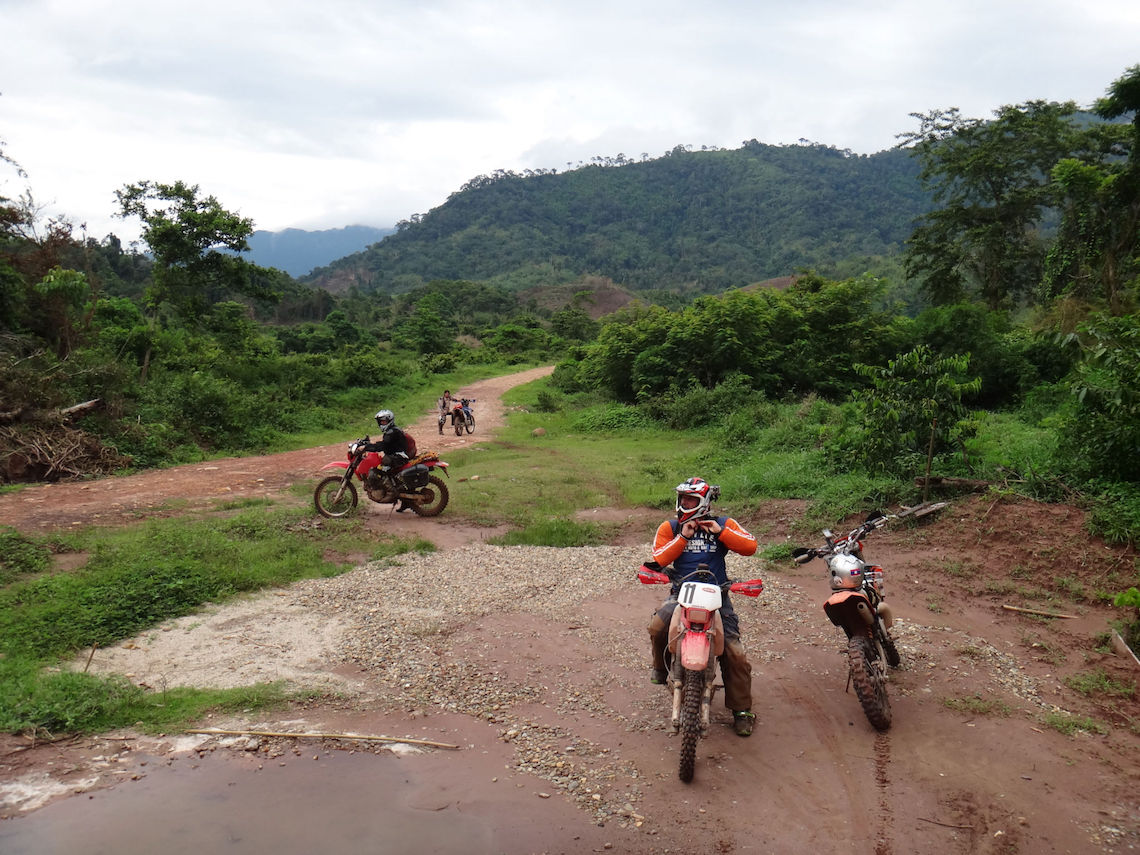 Photo: Amy Marwick
Laos is an ethnically diverse nation, landlocked in south-east Asia. The country's blanketed by thick jungle, with high mountains puncturing the sky above meandering rivers, lost villages and ancient war zones. Laos Adventure Riders Association (LARA) offers a range of motorcycle tours exploring deep into this beautiful landscape.
For the ABR fond of creature comforts, LARA's Tarmac Tour balances daily escapades with plenty of evening extravagance. Riders begin the tour in the sleepy capital Vientienne before embarking on a 14-day journey through riverside towns and up mountain roads, spending each evening relaxing in an alpine chalet or luxury hotel. Highlights include the magical Kuang Xi and Tad Sae waterfalls, the spiritual Pak Ou caves, a cruise on the Nam Ou river and a visit to the Plain of Jars; grassy fields mysteriously littered with ancient stone jars thought to be over 2,000 years old.
The company's South and Ho Chi Minh Trail Adventure incorporates on-and off-road sections for the intermediate rider. The route is steeped in history (the Ho Chi Minh Trail originated as a system to provide support for armies during the Vietnam War) and crisscrosses down jungle trails and over the Boloven Plateau before snaking alongside the Mekong River. All accommodation is in lodges or guesthouses with modern facilities.
For the hardcore gnarly ABR, LARA's 10-day Buffalo Tour and the 12-day Exxxtreme Laos Enduro are expeditions with a difference, promising challenging and rewarding riding. Described as 'not for the faint at heart' the Buffalo Tour takes a route past the Mekong south, through National Forests and mazes of bamboo, before it rises high on mountain ridges providing perfect views of terraced paddy farms. There will be little time for resting as riders thunder along a variety of trails including single tracks, sand, loose rocky paths, tarmac and mud. Accommodation comes by way of camping on private jungle beaches, or as a guest of a local village chief in a military encampment. Besides the bikes, adventurers will also get to travel by long tail boats, and possibly spot the odd wild elephant, too.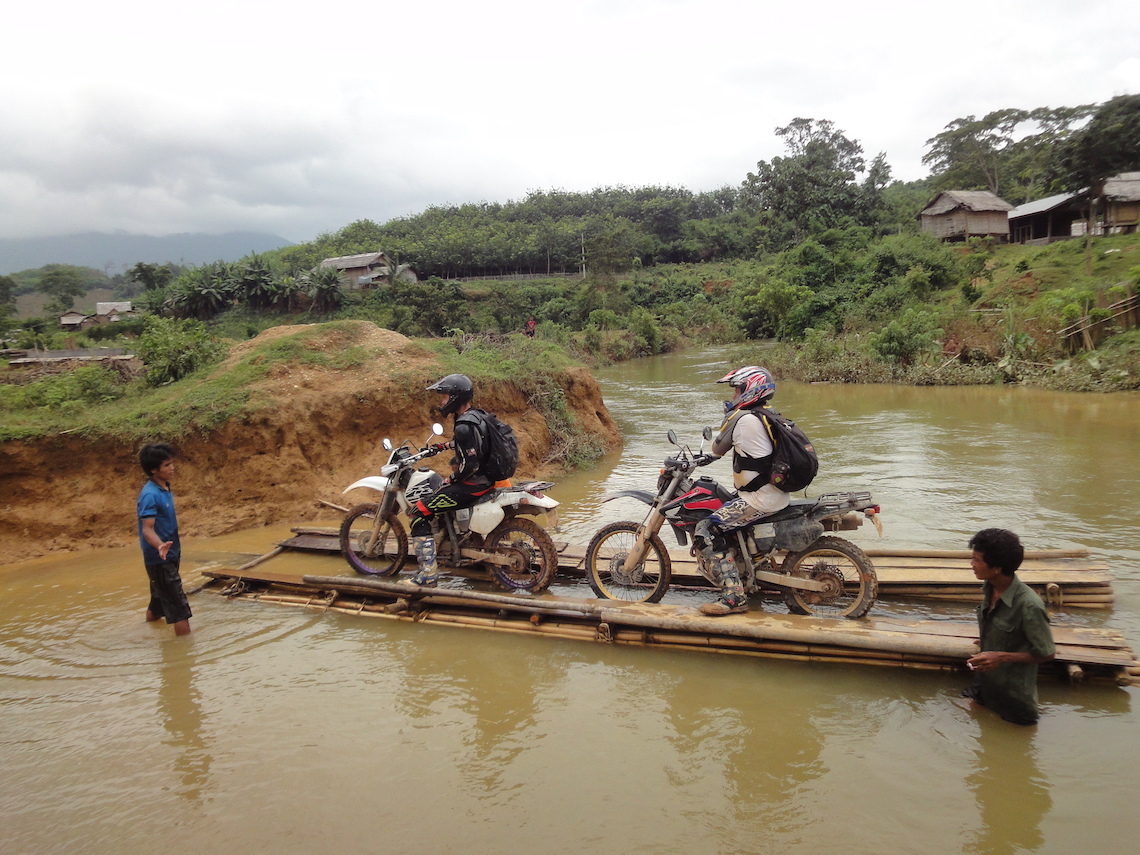 Photo: Amy Marwick
The Enduro offers 12 days touring the depths of the dense tropical rainforest. ABRs will discover Thabok village and Vien Tong Phonsavan war sites and travel the Mu Gia pass, carved out of the steep hillside in the Annamite range between Northern Vietnam and Laos. The ride covers 1,550 miles in total, with up to 90 percent of each day's travel on off-road trails, riders sleep rough under the stars among the insects and the animals.
For detailed route information, prices and booking, see www.ride-lara.com
South America
Go your own way
Peru Moto Tours (PMT) offers a huge range of trips for all riding abilities starting out from Cusco, the former capital of the
Inca Empire and one of the highest cities in the world at 3,399m above sea level. From Cusco, the opportunity to combine coastal desert riding, with twisting alpine paths and off-road routes through dense jungle awaits ABRs.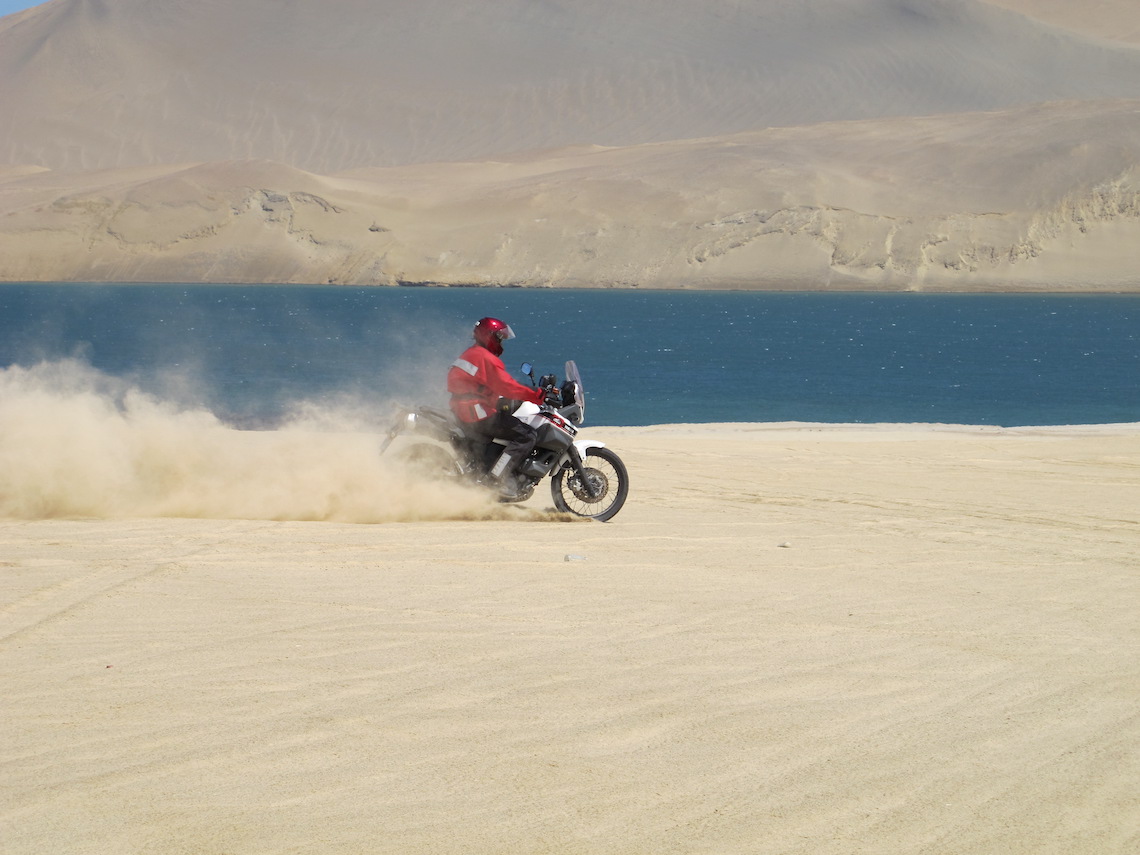 Photo: Amy Marwick
Half-day trips, all the way through to weeklong adventures and 18-day expeditions, are available from PMT. Shorter tours include the half-day Xtreme, designed for adrenaline junkies; a fully off-road, 70-mile dash through mountains and along the Koricocha lagoon. Alternatively riders can spend a few days cruising mountain trails through ancient archaeo- logical sites, such as the hilltop Pisac ruins. Many of the trips include that integral visit to the awesome Machu Pichu. Longer tours will see ABRs venture into Boilivia and Chile, and offer the chance to try river rafting or zipcording through the rainforest, 30m above the ground.
A variety of bikes are available, check out www.perumototours.com for more information and prices.
Go wild
Experience Peru off the beaten track with Peru Motors' Mysterious North tour. For dirt-track lovers and those wishing to test their riding skills, this 21-day tour of Peru's northern, natural and cultural highlights includes the Canon del Pato, with its many tunnels, a 'wild off-road experience' through Amazon rainforest and that essential dose of Inca culture at Cuajamarca city and Chachapoya fortress.
Peru Motors offers several other organised tours including a 7 Wonders of Peru trip and its Follow the Dakar ride, which sees ABRs tail the Dakar Rally through the Peruvian wilderness for up to 18 days.
Accommodation ranges from various hotels to an eco-jungle lodge, and for no extra charge, groups of at least two can customise guided or un-guided adventures with the help of the tour guides. A Honda NX-4 Falcon will cost you $115 (around £70) per day, with a minimum of three days' rental. For more information see www.perumotors.com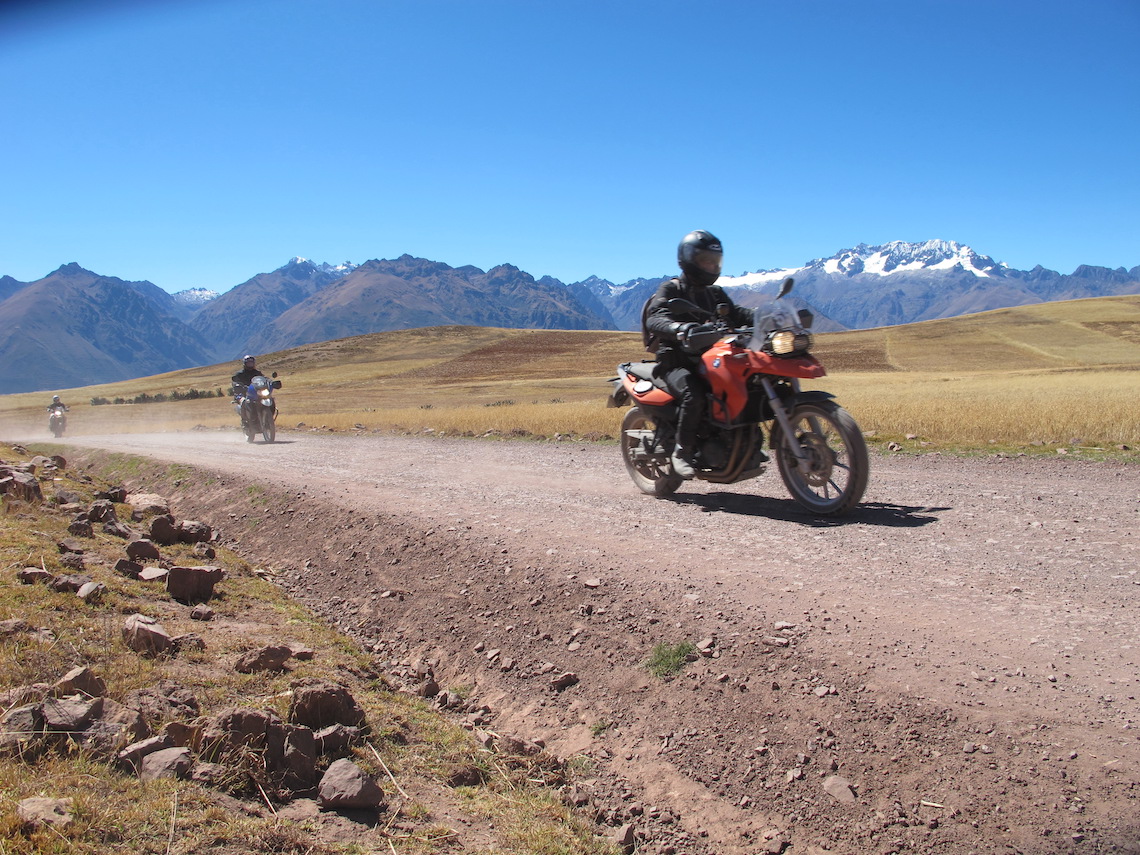 Photo: Amy Marwick
Go beyond
Take off on a journey through the Andes of Northern Argentina, Chile, Southern Peru and Western Bolivia with Horizonte Tours. This three-week sprint across the longest continental mountain range in the world packs in the dazzling sights of each country while covering 1,500 miles of tarmac roads with around 5 percent gravel ripio thrown in for good measure.
ABRs begin their journey along winding wooded roads descending into the Quebrada de Humahuaca valley, a natural and cultural heritage site, before climbing to 4,180m above sea level to charge onwards across the vast and seemingly endless salt flats.
Riders will visit the Atacama desert, the driest desert on earth, and Chuquicamata, the biggest copper mine in the world before going on to explore Machu Pichu itself. There's also opportunity to discover other corners of the Inca Kingdom along the way, taking in the Viracocha Temple Raqchi and the Incan Ruins of Pikillagta in Cusco, skirting volcanoes, pass through elegant cities and enjoy sights of rare wildlife, like the famous condor.
The trip is suitable for any experienced rider with a basic grasp of off-road technique. Prices start at $9,500 (around £5,885) and include all meals and accommodation, as well as a choice of various BMWs from the company's hire bike range. For further details see www.horizonte-tours.com.