Emily-Jane Brain rounds up the 'who's doing what where' of the motorcycle touring world
1. The Long Way Up Tour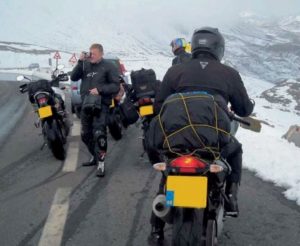 An all-new trip from British Bike Tours is offering ABRs the chance to ride to the Arctic Circle, taking in Belgium, Germany, Poland, Latvia, Lithuania, Estonia and Finland before crossing the Arctic Circle and riding on to Nordkapp, the most northerly place in Europe. The tour then follows the magnificent Norwegian coast road all the way through into Sweden before finishing in Denmark.
Riders will get to experience the Baltic States, bathe in Finland's natural saunas, see reindeer and bask in the midnight sun as well as ride some of Europes most spectacular roads and wild camp in breathtaking scenery. Highlights include the National Park de Meinweg, visiting the remains of Treblinka, Aukštaitija National Park (Lithuania's oldest national park), the splendour of Riga's Art Noveau architecture, and of course, Nordkapp itself.
The three-week 4,500-mile tour has full back-up 4×4 support and is currently scheduled to depart mid May 2012 pending ferry dates to Denmark. Although this trip is supported, riders should be comfortable with covering up to 350 miles in a day. The cost will be in the region of £1,900, for a single rider in a shared room and £1,700 for a pillion. Prices include all accommodation, ferry crossings, all breakfasts and some evening meals. A deposit of £200 is required to secure a place on this trip. For more, see www.britishbiketours.co.uk

2. Mount Everest Tour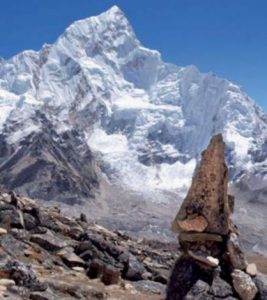 This trip, run by Extreme Bike Tours, travels from Nepal to Lhasa via Mount Everest Base Camp and as the name suggests, it's not for the fainthearted! If you want a taste of true high-altitude Himalaya culture and hospitality however, this could be the ride of your life.
The two-week tour starts in Kathmandu where riders pick up their 500cc Royal Enfields before heading off to the Last Resort on the border of Tibet the following day. If riding by the seat of your pants isn't enough, there'll also be the chance to go bungee jumping here… (we're not sure 'extreme' is quite strong enough a word for this tour!). It's not all balls to the wall though, and ABRs will be able to acclimatise overnight at 11,500 ft by the time they reach Nyalam, Tibet, on day three. It's not much of a breather (geddit!?) as a few high-altitude passes later sees them hit base camp and 17,590 ft by day five.
At Everest BC, there's the opportunity for some R&R and a chance to explore the monasteries, base camp, and shop in Shigatse as well as meet some of the locals, before hitting the road again and giving the Enfields some gas across the Yamdrok lake bed and on to Khamba La. The route then begins its descent into the Bramhaputra Valley where there's a visit to the famous Potola Palace and a farewell dinner with traditional dancing before catching the plane back to Kathmandu. Phew! The tour's running 5-17 September 2012 and 18-30 September 2012. Prices are US$ 4420.00 (£2,750) for a rider and US$ 3,970.00 (£2,471) pillion. For more, see www.extremebiketours.co.uk