Half of the year is gone but there's still plenty of riding to be had. Rob Slade previews 10 stunning coast roads in Europe you'd be crazy to miss.
As I'm sat here looking outside, I'm amazed by the fact that a British summer is actually giving us sunshine and blue skies! In fact, the weather's been kind to us for much of May and June. I'm not sure when we last saw such fine, consistent weather, but what I am sure of is that these warm sunny days ramp up my two-wheeled wanderlust tenfold. It's time to escape the mundane and head off on an adventure, but where to go?
The pristine twisties of the Alps always offer a tempting allure that is difficult to ignore, but this summer our attention has been drawn to the undeniable beauty and joy of the continent's coastal roads.
What they often lack in towering mountain passes, they make up for with staggering coastal views, rugged coastlines and devilishly addictive riding. Whether long, sweeping sections of tarmac are your thing, or if you'd rather a ribbon of blacktop that twists and turns for miles, there's something for everyone. Here's our pick…
1. The Atlantic Road, Norway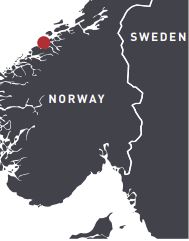 Opened in 1989, the Atlantic Road is found on Norway's western coast, near the town of Molde. It's a beautifully unique stretch of road that runs between Bud and Kristiansund, delivering stunning coastal views, plus plenty of culture and history.
In 2005, it was voted Norway's engineering feat of the century and also holds National Tourist Route status, so it's fair to say that this road is highly regarded. The best part of the route connects Averøy with the mainland via a series of small islands and inlets, with eight bridges helping you along your way. As a popular stretch of road, it's likely to be busy, but the views are so good that it's worth putting up with the traffic. You're unlikely to ride anything like this for a while…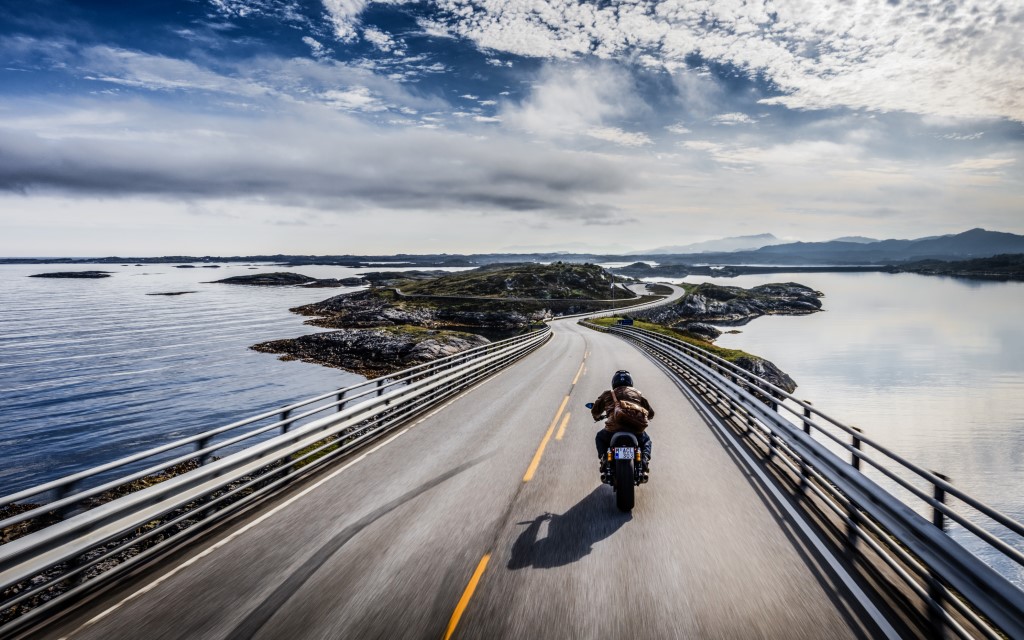 2. Road 120, Croatia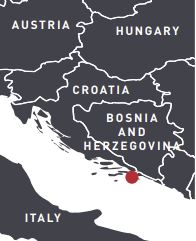 The 120 is the singular main road that runs along the length of a small island in Croatia called Mljet. The island is found just north west of Dubrovnik and is accessible via ferry. The road stretches for roughly 30 miles between Pomena in the north and Saplunara in the south. 
Mljet has been described as one of the most seductive of all the Adriatic islands, with lush forests, vineyards and quaint villages covering its land. Of course, when you're on such a small piece of land, the coast is never far away, and the 120 gives you the opportunity to sample all of the above while escaping the hustle and bustle. The road is interesting, the views sensational, and the Mediterranean climate is hard to beat.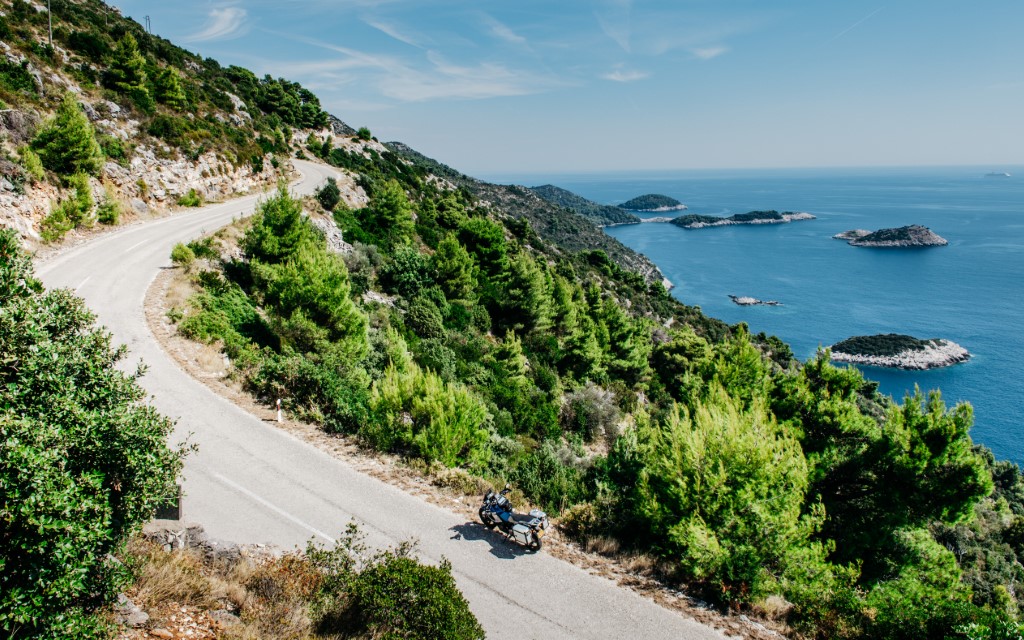 3. P1, Montenegro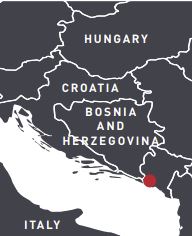 Head to Montenegro's south-west and you'll find a road called the P1, which runs from Cetinje to Kotor for roughly 23 miles. 
Some of the world's best roads can also be some of the most dangerous, and that's certainly the case here, with the P1 often being touted as one not for the faint-hearted. This is typically due to the steep drops, rough tarmac and narrow nature of the road. Of course, all of the latter makes for some exciting riding, and as long as you take things easy you shouldn't have any issues. 
Despite this, the road is a joy to ride. Over a dozen hairpin turns demand concentration, while an altitude gain of some 400m in a matter of minutes certainly helps keep things interesting.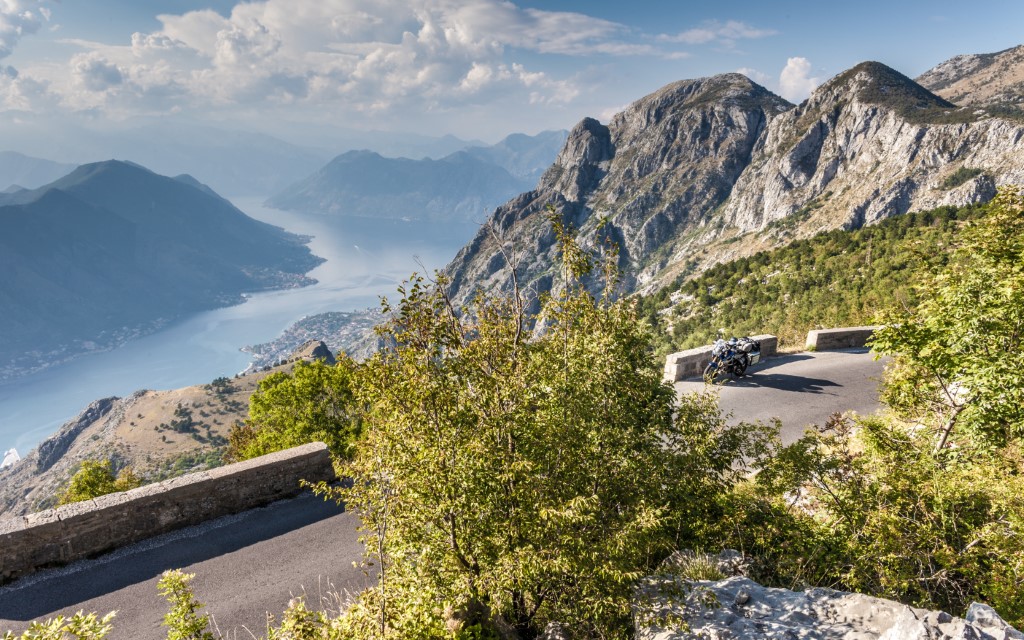 4. SS18, Italy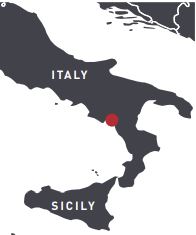 Italy has its fair share of stunning roads, and we've got a lesser-known example for you right here. When taken in its entirety, the SS18 flanks the south-western coast of Italy for 250 miles, but it's the nine-mile stretch between Sapri and Maratea that has taken our fancy here. 
As it's not as well-known as some of the other Italian roads, this stretch of the SS18 has fewer people, allowing you to ride at your own pace and soak up the scenery without hoardes of tourists clogging up the route.
This is the type of road that will have you wanting to turn around and ride it again at the end. Incredible sea views accompany you for almost the entire route, while a mix of gentle sweeping turns and sharp bends offers a brilliant amount of variety.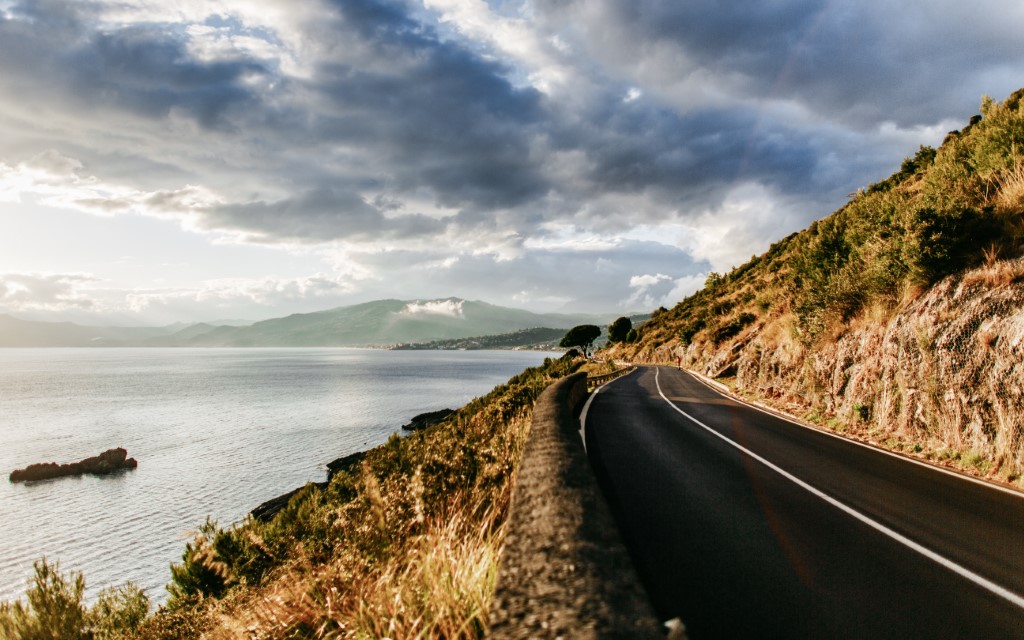 5. GI-682, Spain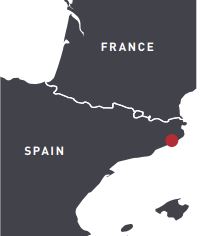 The GI-682 runs along the northeast coast of Spain, but the part that we are especially interested in here is the ribbon of tarmac that lines the coast from Tossa de Mar to Sant Feliu du Guixols. The route isn't far from Girona, with Barcelona a little further down the coast. 
Put simply, on a map it looks like a slithering snake. This isn't just a precession of hairpins either, with all manner of twists and turns offering exquisite variety.
Understandably, you'll need to keep your concentration for much of the 14-mile route, especially with sheer drops falling away on one side, but when you do get a chance to peel your eyes away from the road ahead, the views along the Spanish coast and across the glistening Med is one for the memory bank.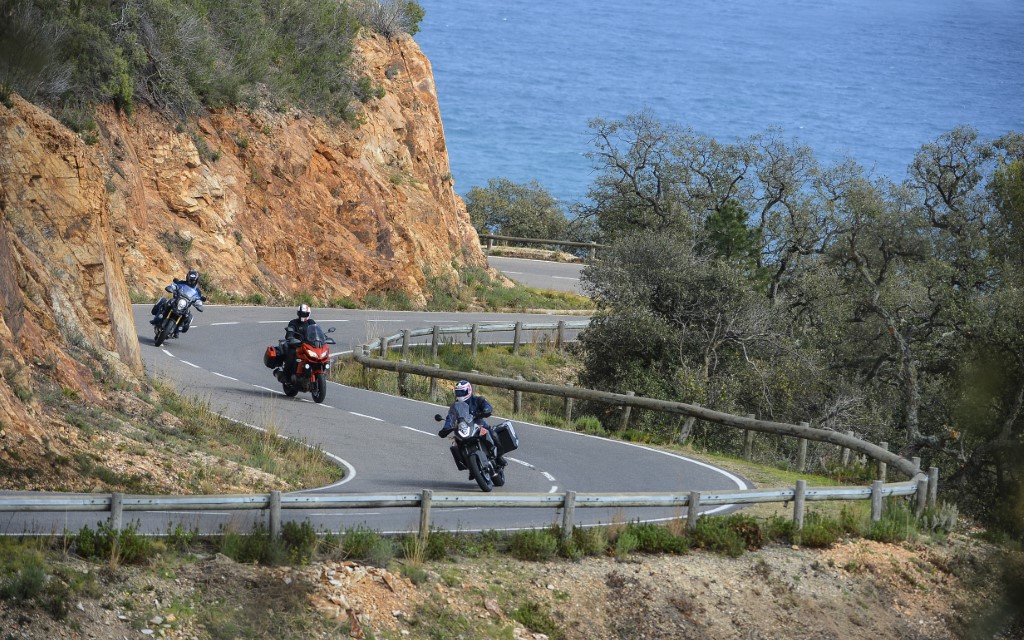 6. Road 680, Norway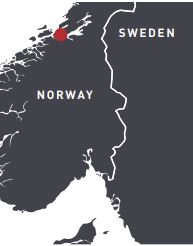 Here we have another stunning road in Norway. The 680 is just a stone's throw from the Atlantic Road on the country's west coast, near to the city of Trondheim. 
The photos say it all, but if you need more convincing, the 680 offers a bit of everything. From Kristiansund, you'll travel along the coast, taking in sweeping bends and breath-taking views. On one side, you'll be flanked by rugged mountains and on the other, tiny inlets scattered along the shimmering waters of the Norwegian Sea. Eventually, you'll head slightly inland, passing beautiful fjords and lakes. The riding is less technical than some of the other roads on this list, but the benefit is that you've got more time to sample the fine Norwegian scenery.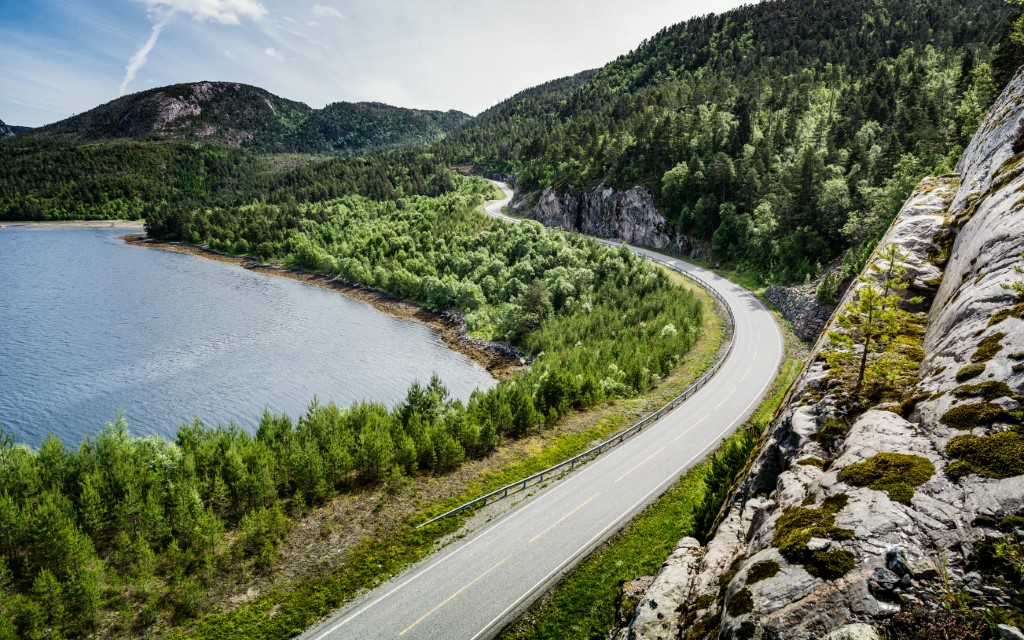 7. SP71, Sardinia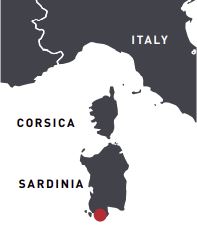 Type this road into Google Maps and you'll see exactly why it is worth riding. The SP71 wiggles its way along the coast in a beautiful part of Sardinia. It has a nice mix of straights, sweeping corners and tight twists which make for fantastic riding, but ultimately, you're not going to want to go fast along this road. Instead, take it easy, enjoy the ride, soak up the views and stop at one of the beaches for a rest or swim. If you fancy making a loop of it, the SS195 also offers a mouth-watering amount of curves. One final piece of advice: stay away in July and August, unless you want to share the place with hundreds of other tourists.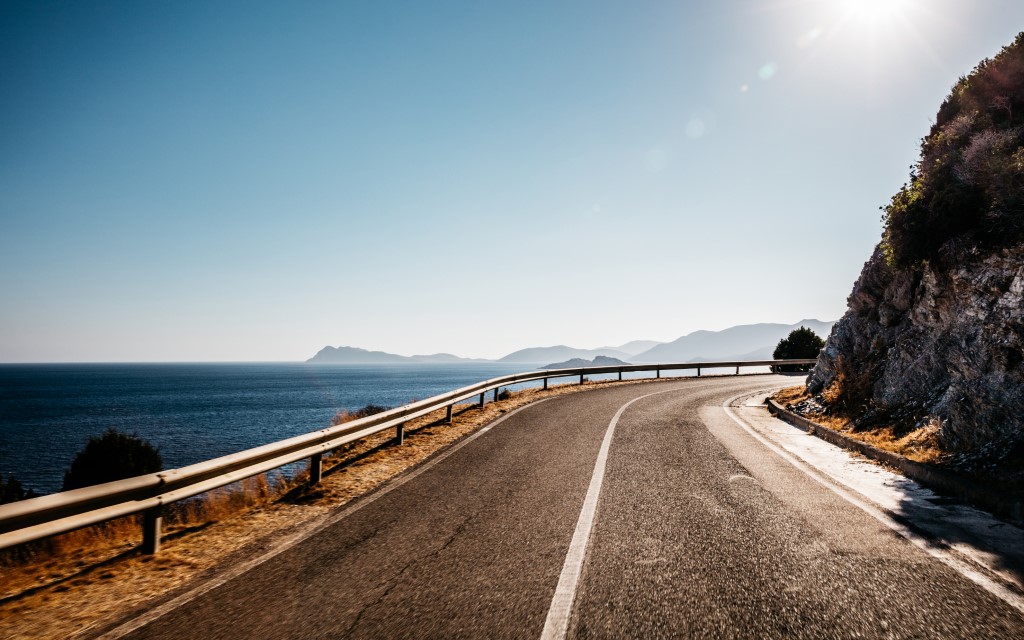 8. SP51/SP370, Italy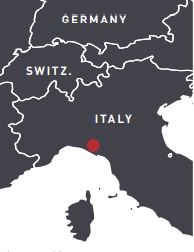 This fine little stretch of blacktop can be found near Cinque Terre on the north-western coast of Italy, roughly halfway in between Pisa and Genoa. 
The road is great, but the views are sensational. Cinque Terre has centuries-old villages clinging onto the rugged Italian coastline, postcard-perfect views and some excellent motorcycle routes that allow you to experience it all from the saddle. 
The SP51 is spectacular in all manner of ways, rising and falling, delivering world-class scenery and more than appeasing your hunger for twisties. The moment you crest a hill and pass a break in the trees is a special one, with each view slightly different to the next and the sea, towering cliffs and colourful villages all combining to create the perfect scene.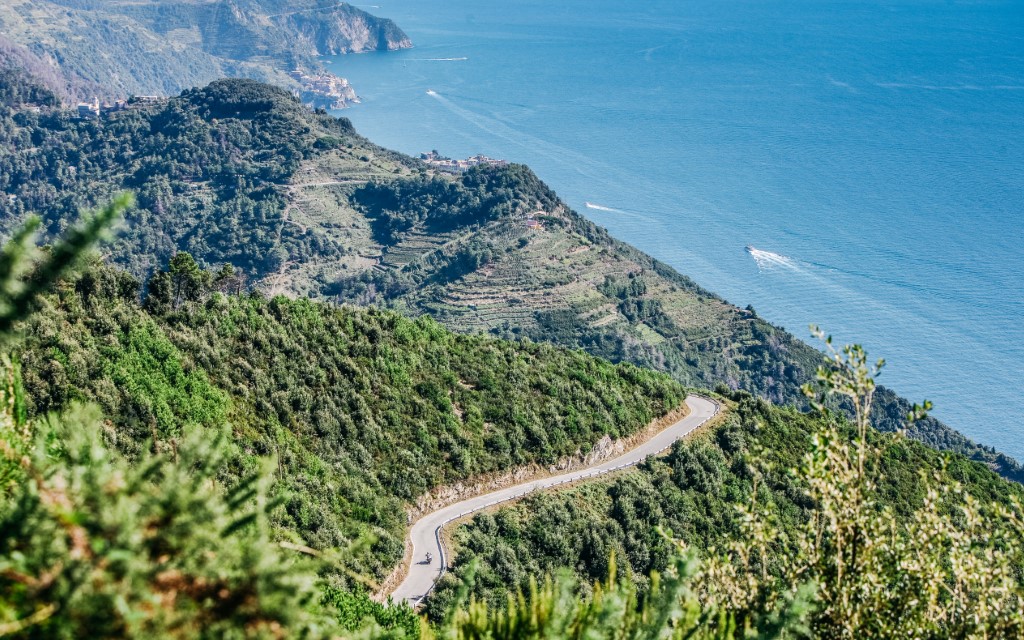 9. A838, Durness to Tongue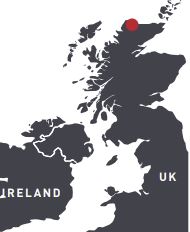 The North Coast 500 is one of the most scenic rides around, but there's one stretch, in particular, that had me euphoric, and that's the stretch of the A838 between Durness and Tongue. For just under 30 miles this stretch of tarmac transports you along the rugged Scottish coastline, while you're flanked by inhospitable and wild mountains inland. 
Despite the remote nature of the A838, it's in pretty good condition, and the flowing corners and bends allow you to get into a mesmeric rhythm that's broken up sporadically by the magnificent views that present themselves. Do this road in the dead of summer and you'll probably find it crowded, but wait 'till after the high season, preferably when the snow starts to cap the highest mountains, and you'll be in for a magical ride.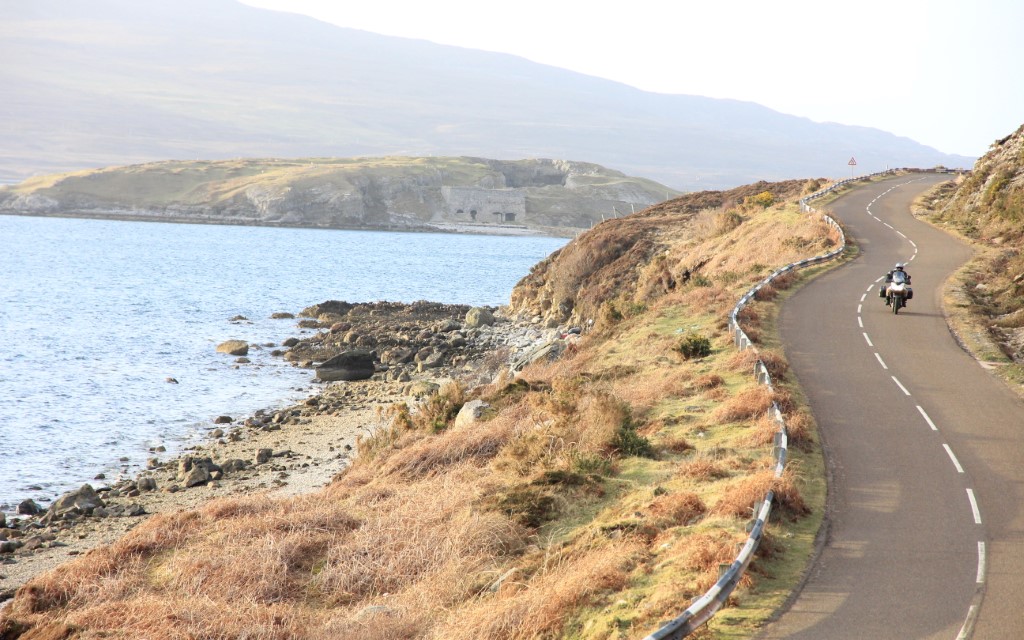 10. B3306, St Ives to St Just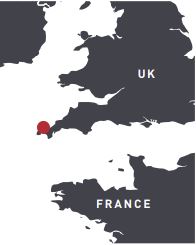 The entire southwest coast of England is worth a visit as you'll find mile upon mile of incredible roads that hug the rugged and historic cliffs and coves. In the past, we've showcased the magnificent Porlock to Lynton section of the A39, but for this feature, we decided to head a bit further down, and to a section of tarmac that'll have you smiling from ear to ear. 
The B3306 is a wonderful road between the seaside resorts of St Ives and St Just. It rises and falls with the land while tossing you to and fro around corners like a roller coaster. On a good day, the views across the Celtic Sea are inspiring, and the riding is sublime.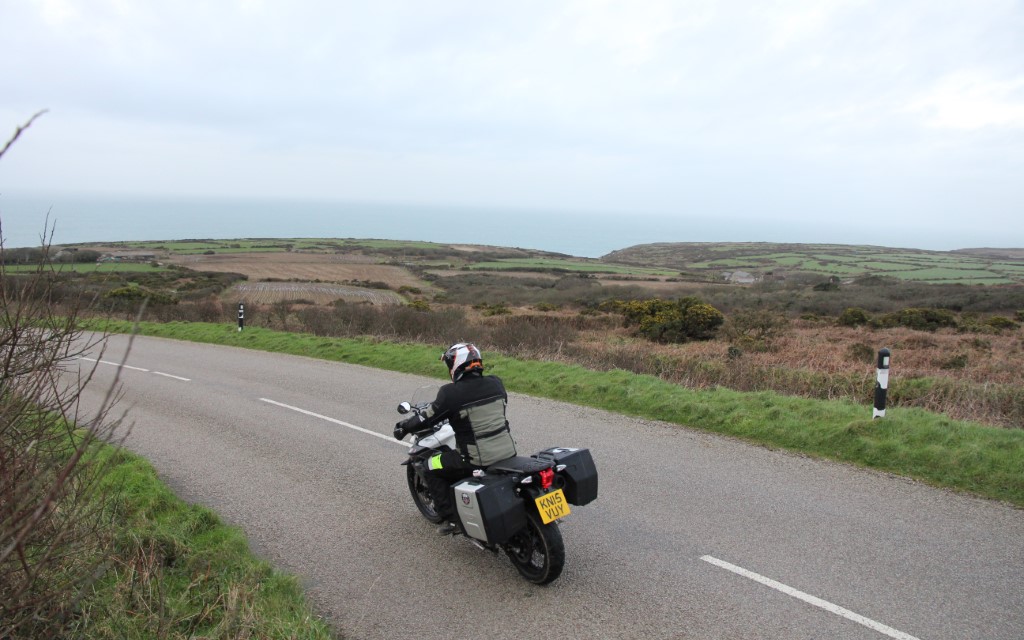 Discover more roads like this
We picked these ten roads from our favourites on the excellent website www.Motorcycle-Diaries.com. This site is all about discovering amazing roads, endless landscapes, hidden places, distant horizons and meeting kindred spirits.
Motorcycle-Diaries is a true inspiration haven, a cool starting point to organise your journeys, trips and life-changing motorcycle adventures, and it provides you with an itinerary tool that allows you to save your favourite journeys and stops to create your own personal motorcycle diary. They also hand out monthly prizes for best road submissions!