Alun Davies heads to Montpelier to try out Dunlop's new sport-touring rubber
Just what do you want from a tyre, and more to the point how the hell do you know if one tyre is better than another without sliding down a road?
I know exactly what I want and that's confidence. Longevity, durability and a low price are all commendable features but above all else, I want tyres that'll keep me upright in all weather conditions and at the pace I like to ride. I want to be able to enjoy my time in the saddle without worrying about the performance of the tyres and that comes down to one word; confidence.
So with that in mind how best do I measure 'confidence'. The answer was provided by Dunlop with an invite to the world press launch of the new Roadsmart III tyres at the company's Mireval testing facility in Montpelier, France.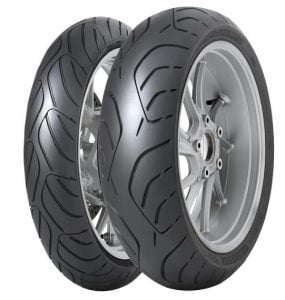 With Montpelier experiencing unseasonably wet and cold weather, the wet test kicked off straight from the breakfast table with a two-hour road ride, first on a BMW R1200RT before switching to a K1600GT. There's nothing to report other than I felt confident on both machines in thoroughly miserable weather. Good start.
With the RS III Dunlop was keen to promote the work it had put into improving the handling, durability and wet grip over the previous RS II.
With no way to put the durability claim to test – 40% longer lasting – that left handling and wet grip and with the rain backing off, hopefully, a fast late afternoon blast around a dry track.
Riding a Yamaha FJR1300 wired with sensors on a tight obstacle course it was apparent from the saddle that the RSIII offered a significant improvement over the RSII. Navigating around figures of eight and slaloms required far less effort on the new tyres. The practical test was backed up by the data log which indicated I was exerting four times less effort to turn during slow-speed manoeuvres.
Next up is the wet track, with 'wet ' being an understatement. The tarmac was under a river of 8mm of running water which we'd be fording through on Suzuki GSR750s shod in RSIII plus two competitive brands for comparison – Pirelli Angel GTs and Michelin Road Pilot 4s.
At speeds I'd never consider riding on wet public roads, the level of grip and precision in these flooded conditions was seriously impressive. There was little to choose between the Dunlop and Pirelli with the Michelins a definite and twitchy third in the confidence league.
I'd been seriously looking forward to riding the race circuit at Mireval and it had little to do with the reputation of the course or if I'm being totally honest, the chance to test out the RSIII. The excitement was down to a comment made over dinner the previous night by an invited guest. 'I'll take you round the circuit Taff,' said John McGuinness.
What happened next was pure fantasy as I sped around the circuit on a BMW S1000XR shod in RSIIIs at speeds of up to 150mph with Mr McGuinness in my rearview mirror. The plan was for the TT legend to watch my style and line and then take the lead so that I could follow directly in his slipstream and in the process learn, er, how to win the TT.
The track experience was proof that RSIII sport touring tyres are capable of performing at levels far in excess of anything I'm going to be attempting on public roads. Confidence gained.
Expect to pay around £240 for a set of Roadsmart III.
---
Mark Sears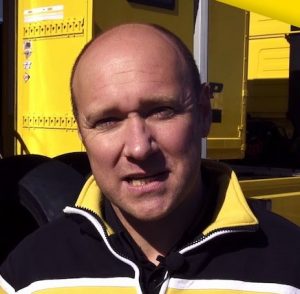 A couple of weeks after the Roadsmart III launch we were informed that Mark Sears, Dunlop's Marketing Manager and a great friend to all at ABR, had died following a motorcycle accident in Portugal.
His warmth, humour and all round good guy status will be sorely missed. Condolences to his family and friends.