Determined to make the most of his weekend, John Norris details a wonderful ride of discovery through Dorset.
Throughout this year we've been teaming up with TomTom to bring you a series of exciting routes around the most beautiful and interesting parts of the UK. These journeys have been carefully plotted to take in the best roads and most wonderful attractions that each national park, area of outstanding natural beauty, or county has to offer, and for this issue we've decided to head to the seaside for some summer coastal riding. 
This short route will help you explore the magnificent Jurassic Coast World Heritage Site, and while it's easily rideable in a day, to rush it would be to misunderstand its purpose. We've proposed nine attraction stops that are nicely spaced throughout the ride, and each one will give you a little taste of what Dorset has to offer. From the imposing ruins of Corfe Castle to the picturesque seaside town of Lyme Regis, there's plenty to see and ride along the way. 
So, welcome to Dorset, a lovely little rural county on the south coast of England with no motorways. Here, towering sea cliff s, perfect beaches, thatched cottages, and an inland patchwork of ancient woodland all combine to create an area of the UK that's perfect to explore by motorcycle.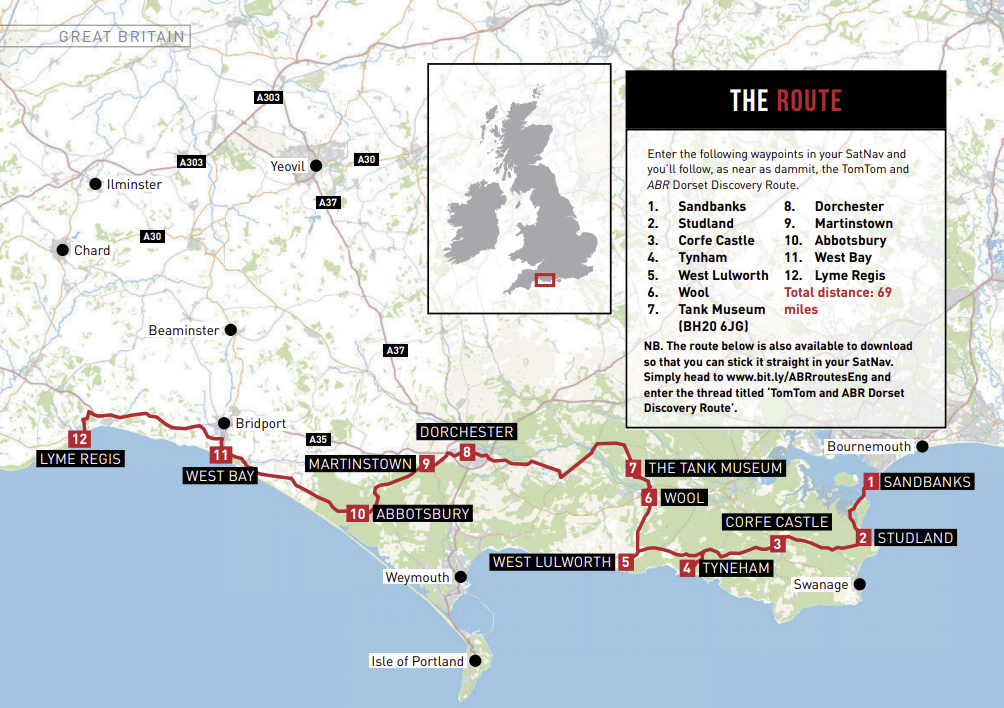 In fact, while it might not have the sweeping mountain roads of Wales or Scotland, Dorset's home to some of the best and most varied biking roads in the UK. If you want scenic coastal rides, you'll find them along the historic Jurassic Coast, while the routes further inland offer a bit of everything.
If you're thinking that it doesn't sound very adventurous, think again, some of the ancient routes burrow so deep through narrow holloways and are so plastered in mud and grass that they don't seem like roads at all. 
Our route begins in the water, or rather on the water, as you take the oldest operating chain ferry in England across the mouth of Poole Harbour. From here, we twist and turn our way around Dorset, roughly following the coastline and taking in a host of interesting sights and attractions along the way. 
While the riding in summer lends itself to warm temperatures, ice creams, al fresco brew stops and refreshing swims along the coast, I'd also recommend this as a winter ride. In the summer, and on bank holidays, traffic descends upon this area of the UK, whereas in the autumn and winter months you'll have the roads more or less to yourself.
Not only that, but on a crisp winter's day, the views can be even better than those on a hazy summer afternoon.
1.Sandbanks Ferry 
While following this route you'll use the ferry to get from Sandbanks to Studland, and at a cost of just £1, it might be the cheapest ferry route around! Sandbanks is home to some of the most expensive real estate outside of our capital, but on the other side of the ferry you'll find fabulous sandy beaches and if you're up for a short walk, it's worth plodding along to the impressive Old Harry Rocks from Studland village. 
The Sandbanks ferry runs from 7 am – 11 pm 364 days a year (if you are riding on Christmas Day then be there before 8 pm!).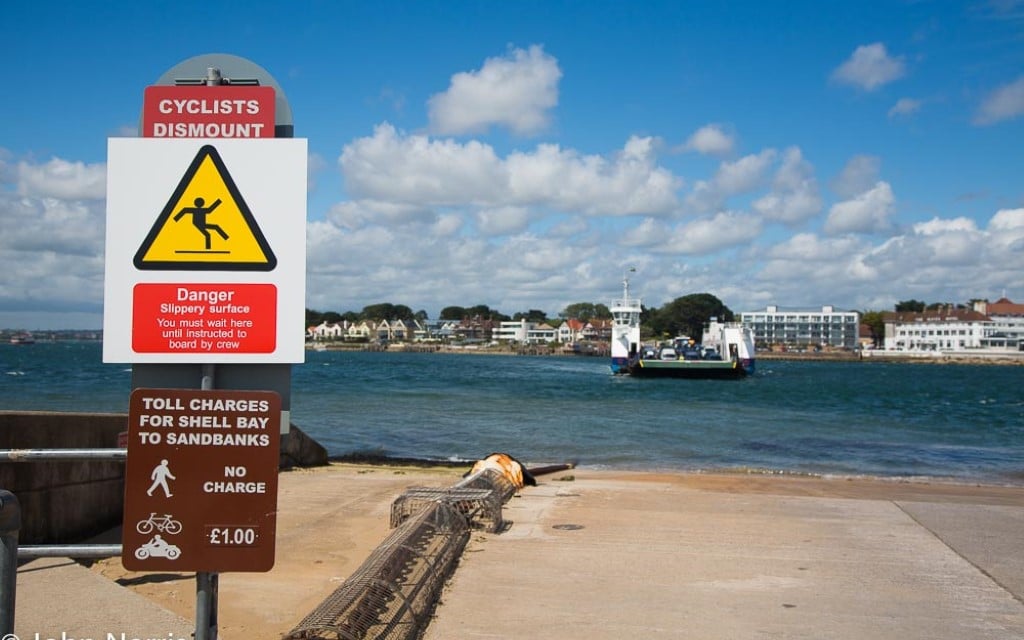 2.Corfe Castle 
The impressive ruin of Corfe Castle, a Norman fortification that was built in 1086, springs into view as you round the last bend before the village of Corfe Castle. It was one of the first castles in England to be built using stone, and it has an interesting history that's best told while you're standing in its grounds.
If you've got the time while you're here, you'll find the quirky Square and Compass Inn near Corfe Castle, a pub that also houses an impressive fossil museum. Over the course of millions of years, erosion along the Jurassic Coast has unearthed spectacular fossils that were formed during the age of the dinosaurs, and if that's something that usually bores you, at least you can do it here while drinking local cider.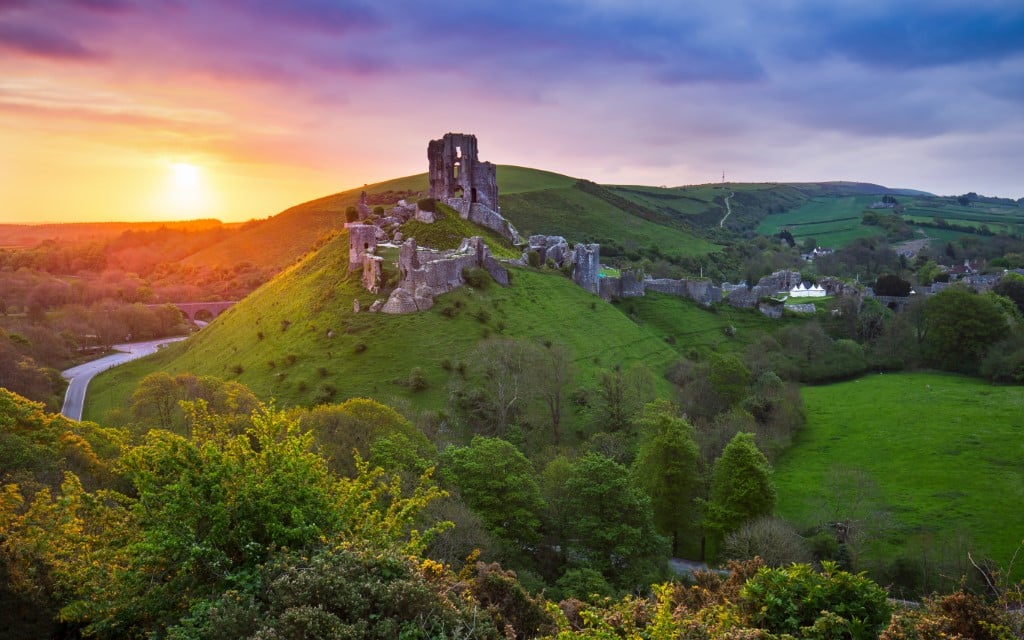 3.Tyneham Ghost Village 
On the outskirts of Corfe, riding in the direction of Wareham, turn left by the carpark towards Church Knowle and Steeple and take a detour to Tyneham. This village and its surroundings were requisitioned as a firing range in 1943 and its population of 225 forcibly displaced, supposedly only until after World War Two.
They were never allowed back to their homes, and it remains one of only a few English parishes with a population of zero. It's a very interesting and haunting place to spend some time looking around, though it's always worth checking ahead for possible road closures. The army still practises around here, and a detour would force you further inland.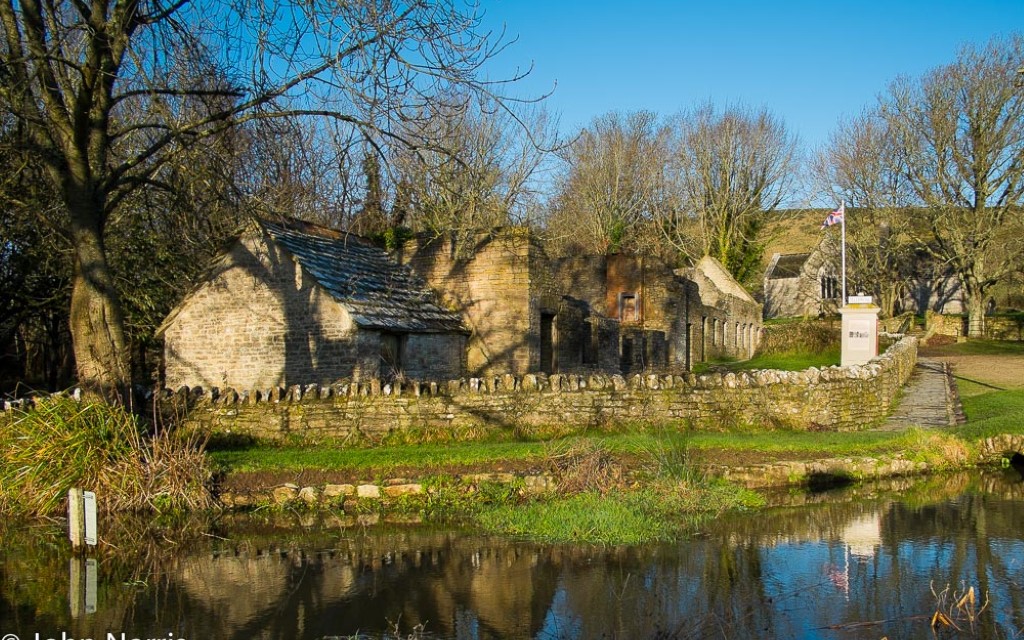 4.Lulworth Cove and Durdle Door  
The Jurassic Coast is home to some of Britain's most incredible coastal areas, and Lulworth Cove and Durdle Door are two of the most famous and picturesque of them. Both places, which are within easy walking distance of West Lulworth, offer the chance to see the beauty of nature up close and personal.
The natural rock arch of Durdle Door is one of the UK's most photographed attractions, while Lulworth Cove is considered to be one of the world's best examples of a cove. It's a busy place to visit in peak season, but well worth the time taken.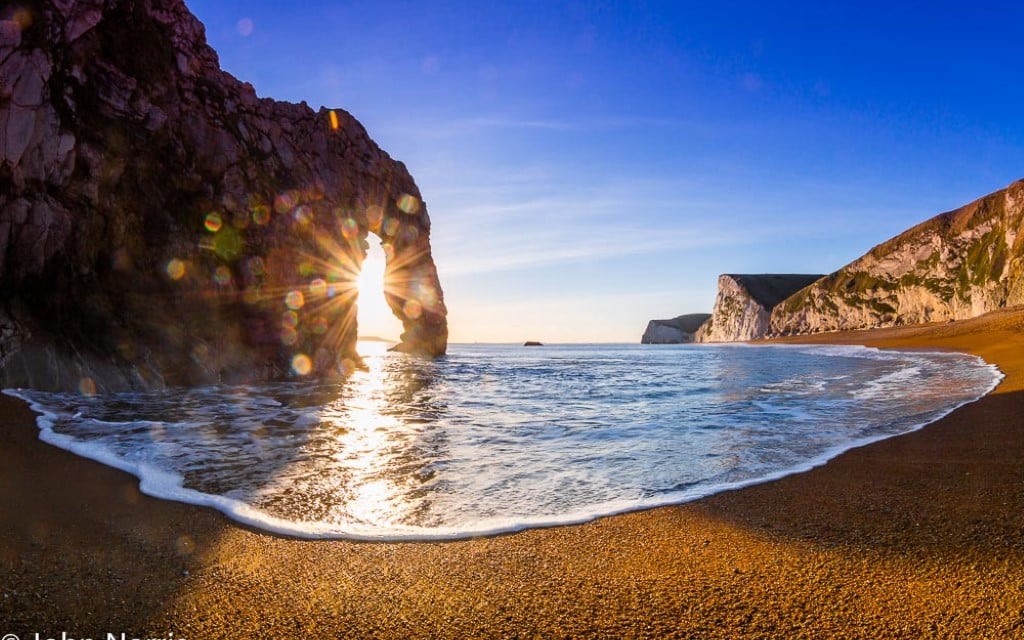 5.The Tank Museum 
From the stunning natural beauty of Lulworth Cove and Durdle Door, we head north to the Tank Museum. Situated near Bovington Camp, it houses a collection of over 300 vehicles, including the world's first tank (Little Willie), the German Tiger tank, and the more modern and fearsome Challenger 2.
The museum is excellently presented, with exhibitions telling the story of armoured warfare from World War One to the present day spread across six large halls. Entrance to the museum costs £13 per adult, and it's money well spent.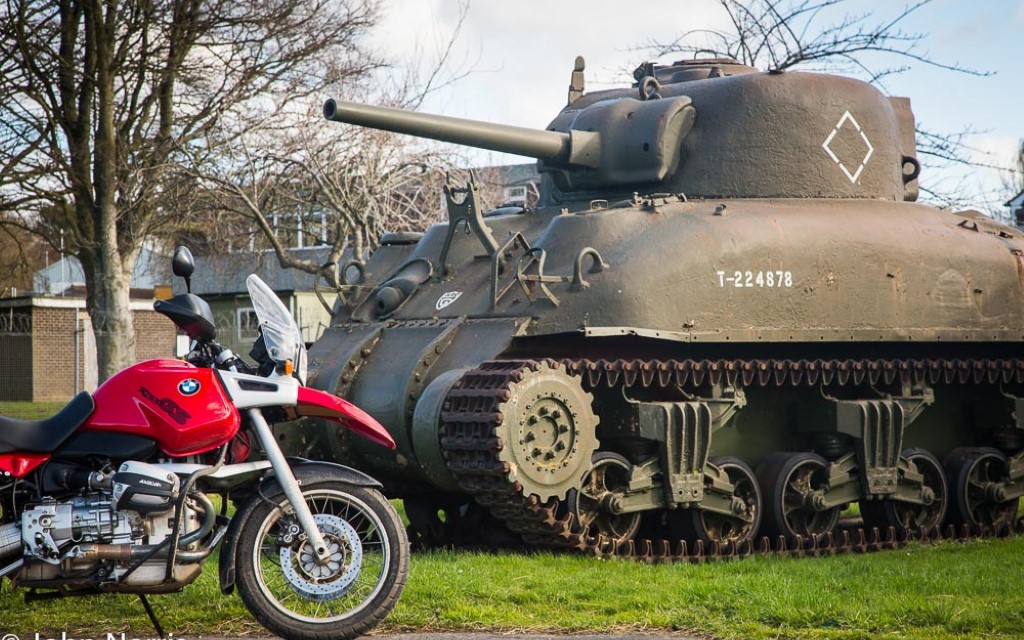 6.Clouds Hill 
Just a short ride down the road from the Tank Museum we reach Clouds Hill, also known as Lawrence of Arabia's Cottage. It is here that T. E. Lawrence lived while he was stationed at Bovington Camp and when he left the Royal Air Force.
The cottage is a quirky and interesting place to visit, and it's made all the more relevant when you realise the impact that Lawrence of Arabia had on the world of motorcycling. In 1935, just a few weeks after he moved to Clouds Hill after leaving the forces, he crashed his beloved 998cc Brough Superior on the road that you have just ridden (you'll see the Lawrence of Arabia Memorial) and died from the head injuries that he sustained.
At the time of the accident, Lawrence wasn't wearing a motorcycle helmet, and this crash set about a chain of events that would eventually lead to the House of Commons making it compulsory for motorcyclists to wear crash helmets some 38 years later.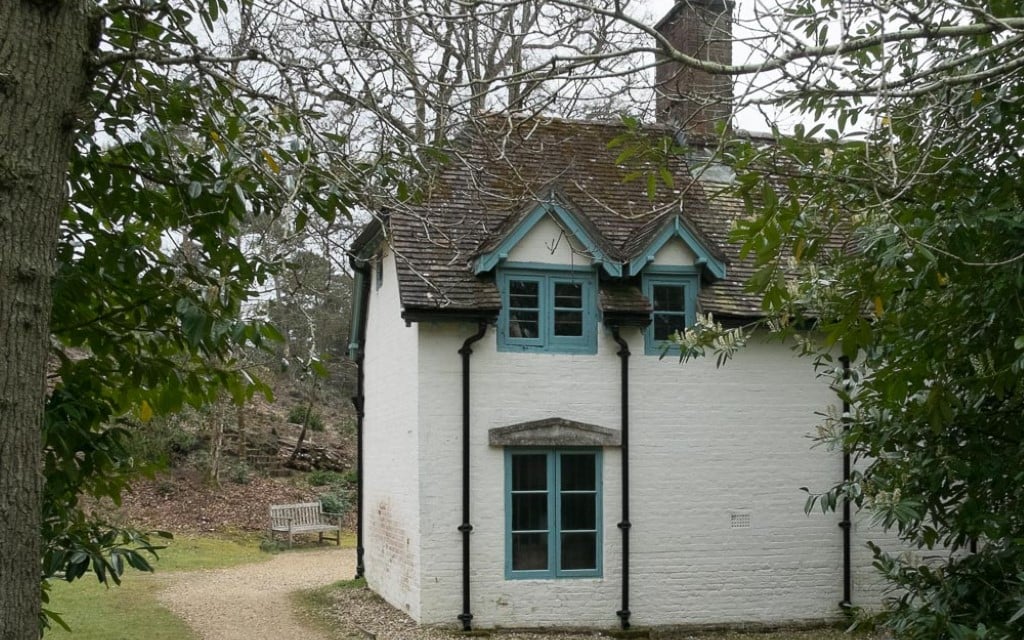 7.The Hardy Monument 
From one military hero to another, this route will take you past the base of the Hardy Monument, a 22m high monument on the summit of Black Down which was erected in 1844 in honour of Vice-Admiral Sir Thomas Hardy.
Hardy captained HMS Victory in the battle of Trafalgar (1803), and gained fame as it was in his arms that Lord Nelson lay dying and uttered the immortal words "kiss me Hardy". The monument is easily accessible from the road between Martinstown and Abbotsbury, and the views from its base are expansive and beautiful.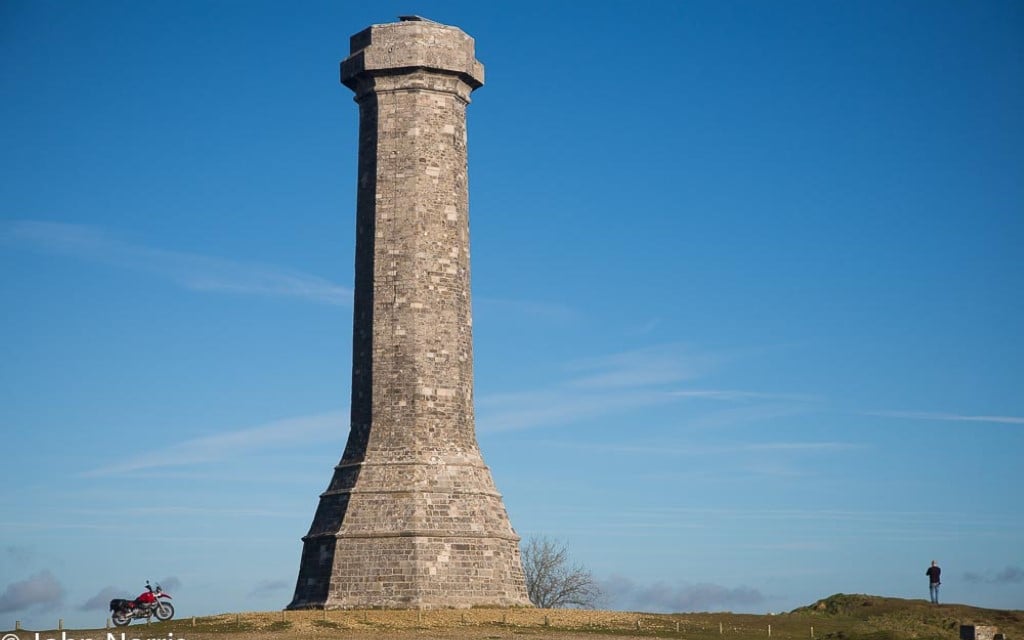 8.The Jurassic Coast Road 
Our tour ends with a bang as we join the Jurassic Coast Road by Abottsbury. This stretch of the B3157 provides the most enjoyable riding of the day as it twists and turns along the coastline. Immediately after leaving Abbotsbury we begin the ascent of Abbotsbury Hill, and it'll be worth stopping in one of the laybys to admire the view of Chesil Beach below you.
For sheer riding enjoyment, this road is up there with the best in Britain, though it's not just the quality of riding that makes it a memorable experience. To your left you've got the dramatic coastline, and to the right you have beautifully lush and green farmland.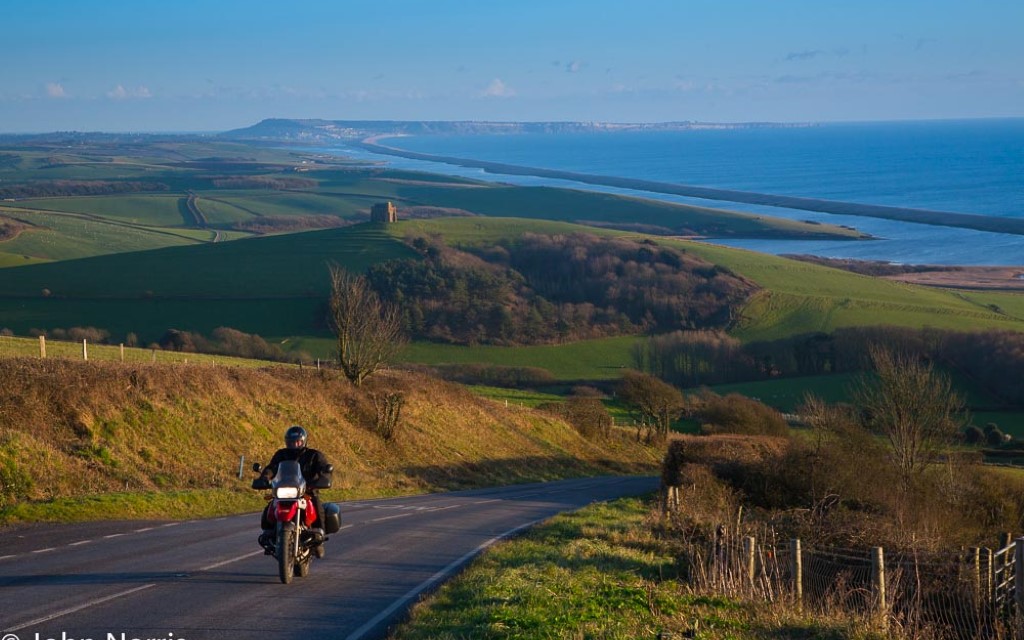 9.Lyme Regis 
And so our route ends in Lyme Regis, a scenic harbour town at the western-most end of Dorset's famous Jurassic Coast. The town is a magnet for fossil hunters (there's even an annual fossil festival) and also a popular haunt for photographers who are drawn to The Cobb, the harbour wall which features in The French Lieutenant's Woman.
For us, Lyme Regis is the perfect spot to call it a day and grab a bite to eat after a great ride, before heading home.