Tell us what you think – be rude!
Travel bug
I've been into bikes for a while, but have only just started to get the bug to take off and explore the world on one. I have a family, no experience of  travel, little experience of off-roading and a minuscule budget, so to sate my desire to ride off into the sunset I've planned a bunch of small, weekend journeys where I can have a decent ride on my GSXR 750, camp for the night and return on a shoestring. These jaunts are preparation for next year when a friend and I will ride around the coast of mainland Britain (maybe stopping at the IoM too). It seemed a lucky coincidence that after my first weekend trip I should come back to find ABR in my local newsagent. It felt, just for a moment, like the planets were aligning and pointing me towards something really special. The only thing I'd like to see more of in ABR is a section for novice riders. I for one find the thought of a journey across Africa or along the Road of Bones an amazing dream to aspire to, but too intimidating to actually consider doing – not to mention funding! Connor Flynn, via email
Ed says: Hi Conor, glad you're enjoying the mag. If by novice you mean UK-based adventures, then watch this space. In the meantime, check out Sam Mannicom's Overland and Under Budget feature on p92 of this issue for some money-saving tips, and there's advice on kitting out your bike from Robert Wicks on p100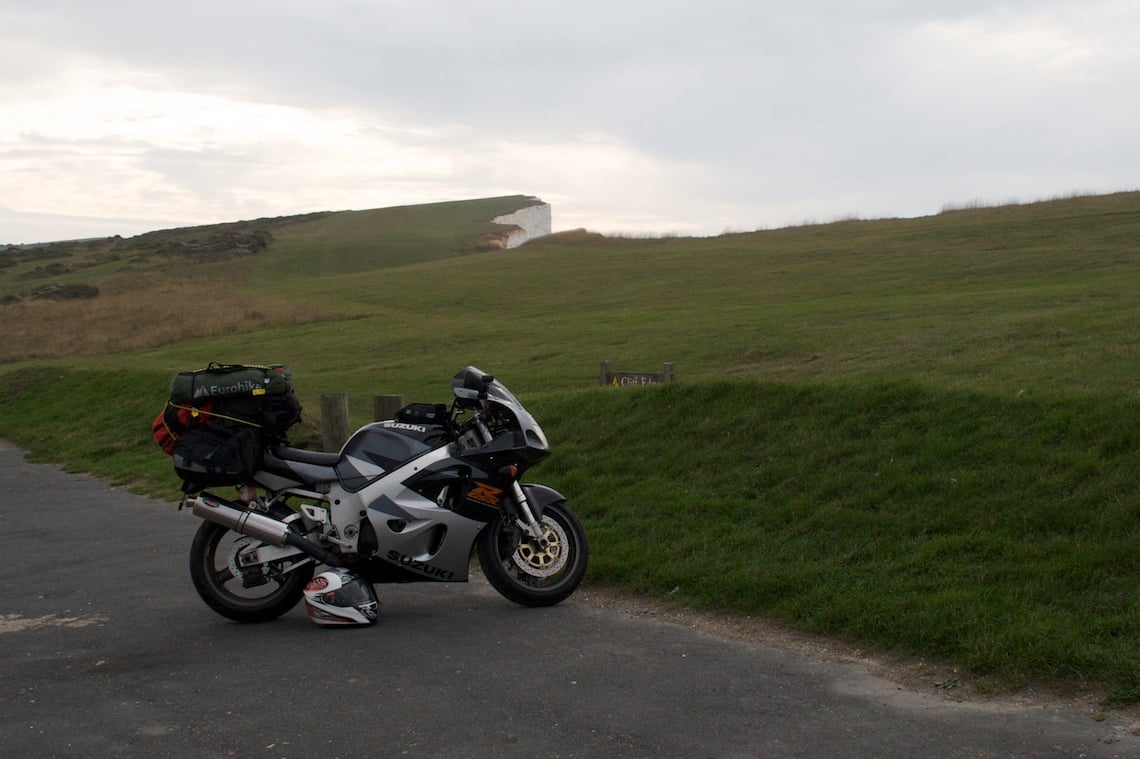 Dad's adventure taxi
My son wanted to attend the Nijmegen Marches in the Netherlands in July with his ATC, but this would mean he'd miss the family holiday. SWMBO said he couldn't go to Nijmegen; Yoof said he'd rather miss the cruise. Mug in the middle said I'd fetch him back in time to make the boat – it would be a mini adventure. I passed my Direct Access with BMW two years ago and bought my first ever bike – a 1150GS – 18 months ago. I'd never ridden with a pillion, but I had two practice runs with my son before he left. It looked a long way to Nijmegen and I'd be riding alone with limited mechanical knowledge and a tight time schedule. Navigation was via my car TomTom in a Go Easy Rider waterproof case.
I left at 9.30 Thursday evening. It rained on the M4, dried for the M25 and I arrived in plenty of time for the train. France, half an hour later, was so dark and wet I couldn't see the road markings; thank goodness for the TomTom. But it was next to useless in Nijmegen, given the road closures. I reached the military base where my son was staying by late Friday. I wasn't allowed in, so parked next to the main gate and had a doze. Yoof finished his 100-mile walk and we set off home, following the setting sun. We had a bad scare on the motorway when the amber fuel light went on and there were no fuel stations on the SatNav within reach. I could already hear SWMBO having a go at me when a fuel symbol appeared in a village just off the motorway – phew!
We passed Dunkirk, apparently, but I hadn't noticed it on the ride out. For an awful moment I thought the SatNav was taking me to the wrong place; SWMBO was yelling again. The Chunnel was all but deserted. The immigration chap looked at me oddly, given my brief visit, and soon we were on the slog home. Fatigue was setting in, however, and I was worried about my concentration on the M4.
I pulled off to get a motel room, but my son pushed to slow down and get home, which we did. It was exactly 900 miles door-to-door in 30 hours. We arrived at 3.30am Saturday and left for Southampton at 11.00am as a family. SWMBO drove. I can't wait for my next ride. Mark Vincent, via email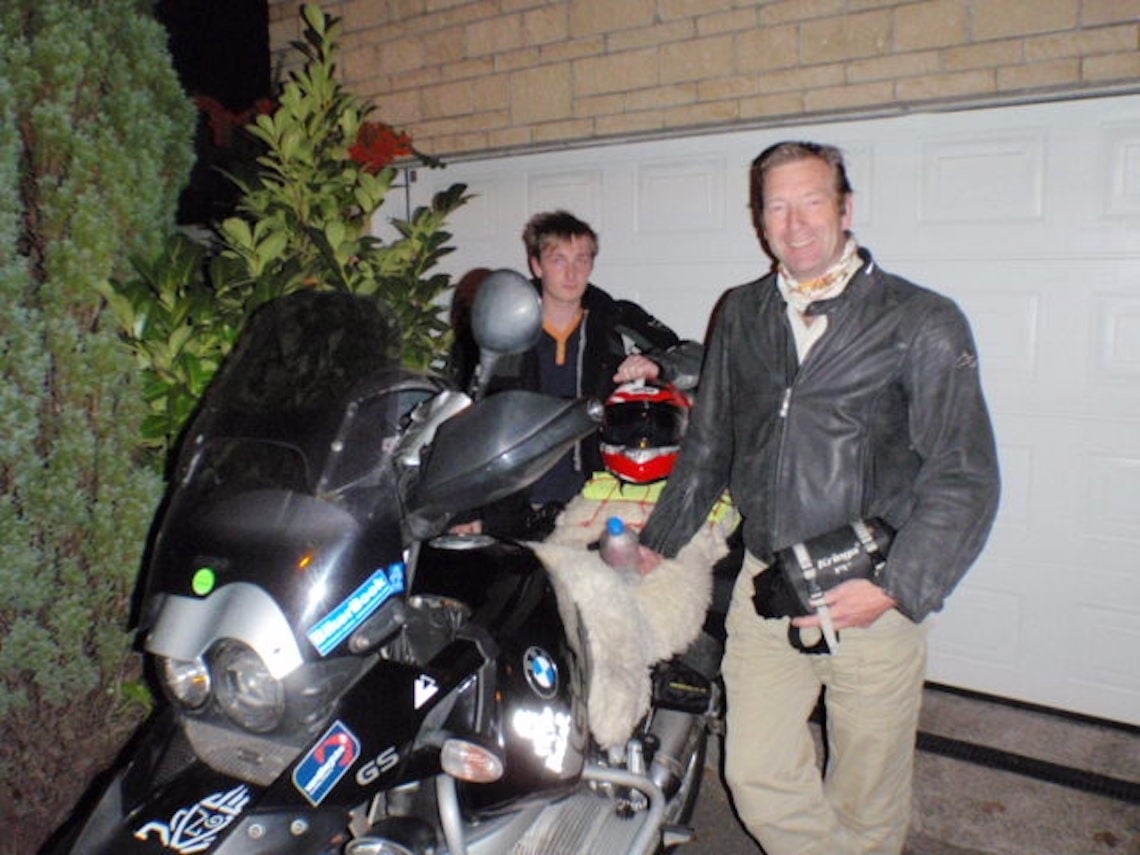 Got something you want to get off your chest? Is there something you love or hate about your new magazine? Any tips for other bikers? Email our letters page: [email protected]