Once avoided like the plague, Colombia is fast opening up to the adventure bike rider. We caught up with Mike Thomsen, owner of tour company Motolombia about what the country has to offer…
­ABR: Tell us about Colombia ­
MT: I came to Colombia having ridden bikes through around 70 other countries. What I liked about the country was the mix of terrain, with mountains, deserts, Amazon jungle, tropical warm valleys and year-round snow-capped volcanoes, There's also a lot of variety in terms of riding, from beautifully paved highways to single track enduro. ­
ABR: If I want to enter the country with my own bike, what's the easiest way to enter, and what documents will I need? How do I get insured? ­
MT: All foreign registered bikes can enter Colombia on a three-month tourist permit, which is free. You will need to purchase mandatory liability insurance that costs about $20 USD/month. Main insurance offices in every city can issue monthly policies, while small sales points only offer yearly insurance.
Shipping in can sometimes be a hassle and might take a few days to clear papers with customs in the port cities. The easiest entry to Colombia is entering by land from Ecuador in the south or Venezuela to the east. Several sailboats offer space for crossing from Panama to Cartagena and there are a couple of options to fly bikes in from Miami and Panama city to Bogotá, Medellin or Cali.    ­
ABR: What about hassle from officials? ­
MT: It's a slow bureaucratic process, but considerably more pleasant than in most Latin American countries, and a lot easier than say, Africa or India. ­
ABR: What's the current security situation like? ­
MT:  Colombia is as safe as any Latin American country and authorities are very courteous and helpful, rather than corrupt like several other Latin American countries. Like any country with big multi-million inhabited cities, there are areas you should stay out of in the cities and there are a few pockets in extremely remote areas where you are advised not to go because of local coca production. But as a general rule, common sense will keep you out of trouble like in any country. ­
ABR: Is it an expensive country to travel in? What are the prices for say; a gallon of fuel, a mid-range hotel, a midday meal? ­
MT:  Colombia is a country of extremes in many ways. An average salary is about $300-400 USD a month and families live off of that. Supermarkets are booming with every known brand of products at prices similar to Europe or the US. A gallon of fuel is about $5 USD, mid-range hotel around $30-40 USD for a private room. Lunch meal as low a $2 USD. Nicer establishments go up to $8-10 USD for a  three-course meal, including a drink. ­
ABR: If I have mechanical problems, or an accident what are the mechanics and spares situation like? ­
MT:  Colombians are passionate about bikes of all types, and you'll be treated like visiting rock stars when you roll into town. There are bike mechanics in every little village, while authorised workshops exist for almost every brand in the bigger cities. Parts are easy to get and if you need to ship in something it can usually be in Colombia within 3-4 days. The mandatory vehicle insurance you will purchase also has excellent medical coverage for you or anyone else you might injure. Hospitals and clinics are mostly good, the best ones being of a very high standard and with excellent attention. ­
ABR: Is there much of a biking culture? ­
MT:  There are more motorcycles than cars on Colombian roads, most of which are under 150cc. There's a rapidly growing 'lifestyle' scene for large capacity machines.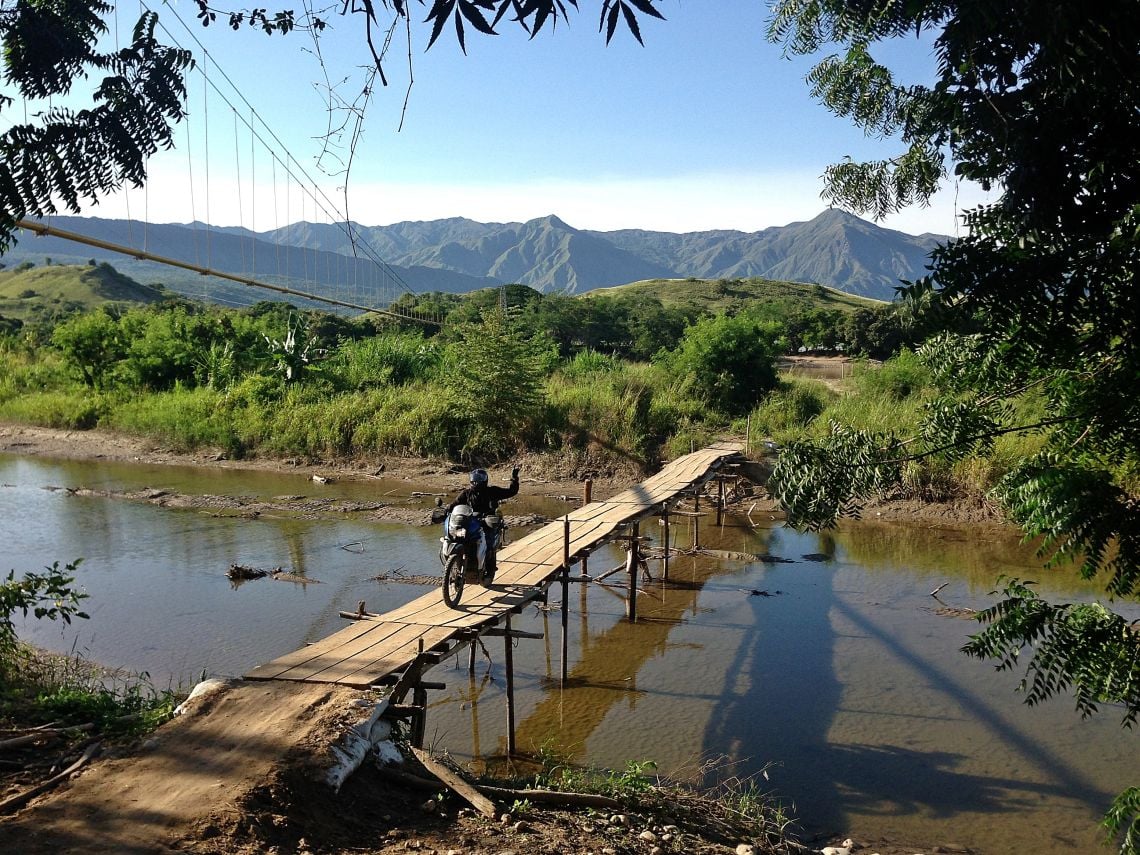 ABR: What are the most suitable bikes for Colombia's roads, and what are road conditions like? ­
MT:  Road conditions are what you want them to be. If you are into just paved highways, secondary roads with little traffic and many curves, gravel roads and fire trails, or single track riding in mud, sand and stones; you name it Colombia's got it. Bike choice depends on what type of riding you like to do. Our fleet consists of Kawasaki KLX450R and KLR650, Suzuki V-Strom, BMW G650GS, F800GS and R1200GS bikes, which are all adaptable to each of these conditions. ­
ABR: If I want to pick up a bike 'in country' what are my chances? Either buying a used bike and selling it on or renting a new late-model bike? ­
MT:  Prices are quite high due to import taxes and the rule of thumb is double US prices. A new Kawasaki KLR650 cost $10.000 USD. Due to restrictions on the import of used bikes, locally registered used bikes keep a high resale value and a 4-5-year-old KLR650 still fetches $69000 USD. When buying you also need to calculate 3-5 days at each end sorting out paperwork, so obviously renting a bike is the way to go if you are on a shorter trip.
If you plan a month or longer it is worth looking into buying a bike or maybe buying a foreign registered bike from another traveller. We sometimes get this kind of bike, which we sell onto ABRs, though of course they need to sell on to another traveller, or get the bike back to its country of origin in order to sell it. ­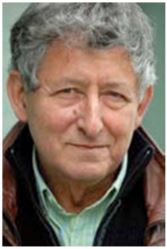 ABR: From ABRs viewpoint, which are the must-do areas and where are the best roads? ­
MT:  I personally find the triangle in central Colombia between the three major cities of Colombia: Bogota, Medellin and Cali to hold the best and most varied riding. But also the southern parts hold great adventures for those who are okay with riding on dirt and gravel roads. This part of the country is less developed but includes Easter Island-style sculptures, immaculately preserved 1,000-year-old Indian tombs, the Tatacoa Desert and the beautiful old colonial town of Popayan. ­
ABR: Any areas to avoid? ­
MT:  In general, the most unpredictable areas are the borders, so south-west towards Ecuador, far east in the Amazon region and north-west towards Panama. All areas with almost no roads and extremely inaccessible for travellers and authorities can be a risk. But I have never been to a country before where its reputation is so far from the reality in the country. Don't believe the hype: the only risk is wanting to stay (just like I did!). ­
ABR: What's the food like ­
MT:  It's a bit of a meat-fest. Colombians love their meat and, if they could, would eat meat without vegetables. Fresh juices, tropical fruits and all types of vegetables are available everywhere and fish and seafood is on almost every menu. The variety is good and always fresh. The dish for hearty eaters is Bandeja Paisa; a mountainous platter of minced beef, fried egg, kidney beans, pork rind, chorizo, rice, avocado and arepa (a kind of maize scone). ­
ABR: Who are the best carriers and which are the best routes to get there from the UK? What's the average cost for the return flight? ­
MT:  Prices change constantly, so it's hard to list an average price. Airlines that fly directly to Colombia from Europe are Lufthansa, Air France, Iberia and Avianca. There are many more options if you fly via the US. A new direct service is due in July between London Heathrow (LHR) and Bogotá, but at the moment probably the cheapest and most convenient routes are with Avianca via Madrid, direct to Bogotá, Cali and Medellin   ­
ABR: What else is there to do other than ride? ­
MT:  The salsa clubs are heaving at the weekend with beautiful gyrating bodies! Aguardiente (the local spirit) is consumed in industrial quantities and everyone has a great time. Foreigners are well-received. ­
ABR: Any recommended reading to help me plan my trip? ­
MT:  Our website has lots of pictures and information on riding in Colombia www.motolombia.com, but most major guide books have big sections on Colombia, including Footprints, Michelin and Lonely Planet.
---