Travelling couple Katja and Jens Witte take us on a journey through the colourful lands of Central America, from Mexico all the way down to Panama
Who's Riding
Katja Witte 37 years
Likes: her motorcycle 'Willi' and camping Dislikes: vinegar and big cities
Interests: filming, writing, cooking
Achievements: a thirty month motorcycle trip
Ambition: travelling through Africa and Mongolia
Jens Witte 42 years
Likes: motorcycle-travelling
Dislikes: too many tourists
Interests: photography, video editing
Achievements: thirty month motorcycle trip of a lifetime
Ambition: riding to Mongolia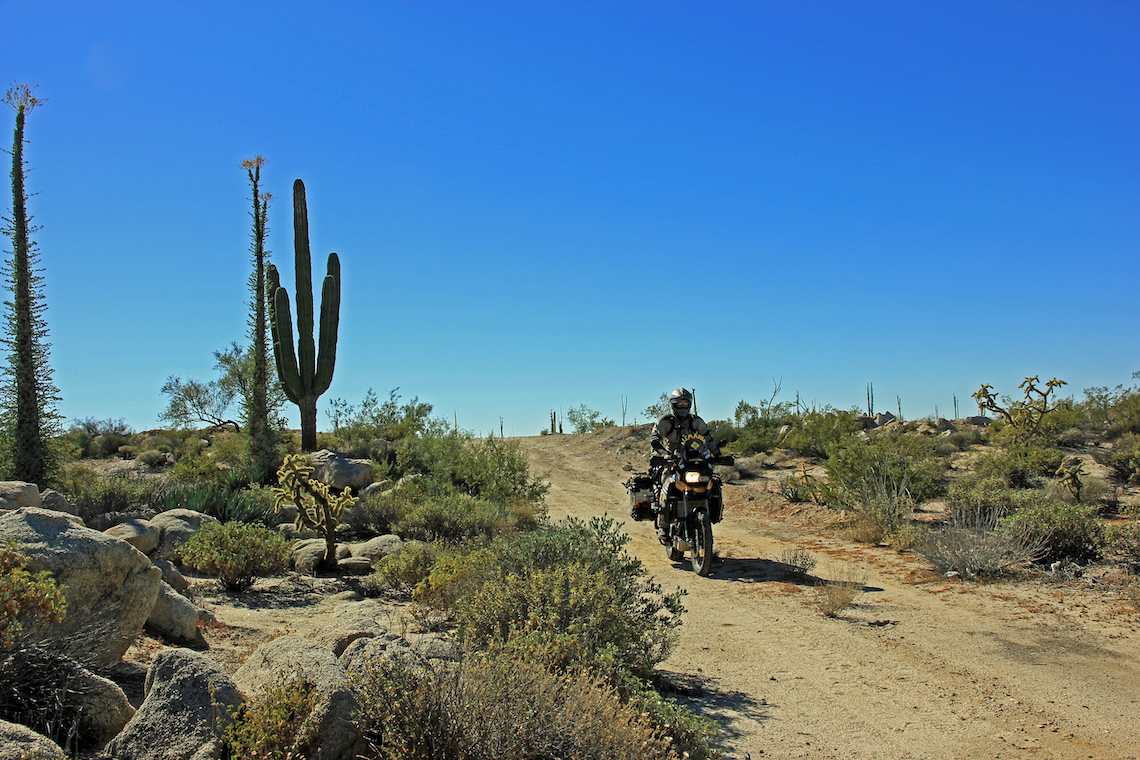 Anyone choosing to travel the land route from North to South America is in for a breath-taking adventure. We encountered fascinating cultures and people, and were surrounded by stunning scenery as we made our way down the spine of the American continent. The eight countries on this trip offer varied and exotic contrasts that are rarely encountered elsewhere on our planet. A trip that fluctuates between poverty and wealth, the past and the present, stimulating all of a traveller's senses.
It is a hot and sunny day in San Diego as we set out to cross the border between the US and Mexico. Even though we are a long way from the geographic Central American border, linguistically and culturally speaking, our adventure starts as soon as we cross the border in Tijuana. The border crossing is closely networked with walls, fences and watchtowers. But this 'protective wall' serves the purposes of the United States, which is trying to stem the tide of illegal immigrants from Mexico.
Within just a few kilometres of the border, it is clear to us that we have already entered another world. The landscape is immediately dotted with tiny mom-and-pop shops, ancient pick-ups and dilapidated and abandoned buildings. Baja California stretches out before us – the same peninsula that has become famous for the Baja 1000 desert rally that takes place here. We glide along the paved MEX1 for a while, then get off the main route and bump over sand and gravel tracks through a landscape dominated by cacti – the quintessential element of the Mexican terrain.
Beautiful little campsites are tucked into numerous coves, or even situated right next to the track in the middle of this cactus-filled landscape. The night ferry brings us from La Paz to Mazatlan on the Mexican mainland. The ferry drops us off amid the hustle and bustle of a major port. We don't even notice that the landscape has started changing until we leave the city behind us. It is getting tropical; the street is lined with lush, verdant vegetation and the high humidity is unbelievable. We swing down along the coast, following the strip of asphalt as it winds its way further south.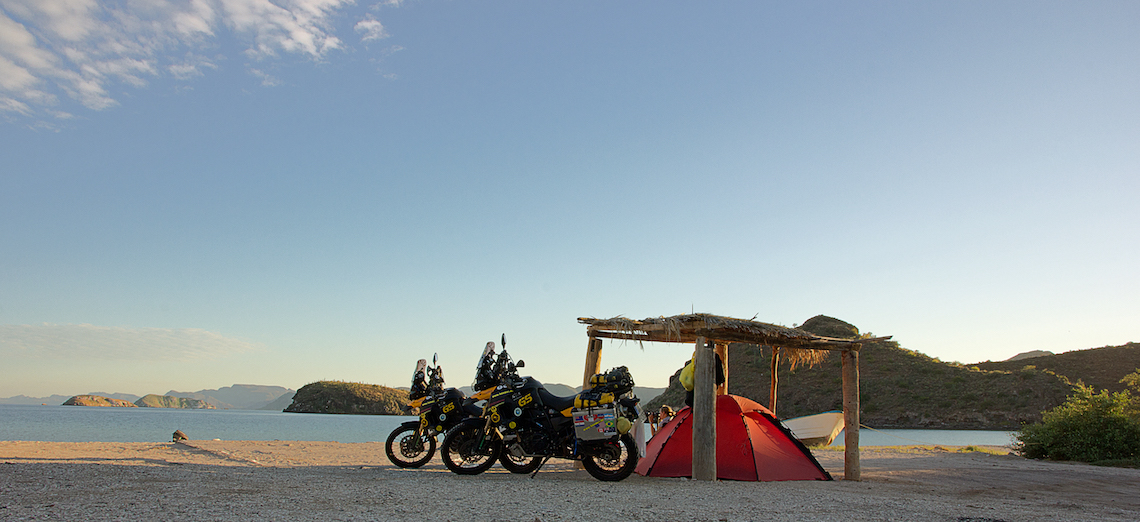 We pass picturesque fruit and vegetable stands housed in simple little wooden shacks, with roofs made of palm fronds (leaves). Tacos and fried chicken are offered as a cheap lunch snack, and it is easy to make friends with the friendly and open-minded Mexicans. The children in particular are fascinated by our modified bikes and are eager to pose with us, while their dad captures a couple of shots on his mobile phone for the family album.
We stop off in San Cristóbal de las Casas for several days to give ourselves time to take in one of Mexico's most beautiful cities. We stroll through the colourful markets and saunter down narrow cobblestone streets as street vendors hawk their wares. But our aluminium panniers are already crammed full and we simply cannot buy any souvenirs to take with us.
One of the highlights of our trip is Palenques, one of the most well-known sites for Mayan ruins in Mexico. Located just outside the city, Palenques provides fascinating glimpses into the history and culture of the Mayas. We bypass Yucatan, Mexico's tourist mecca, and are instead drawn to its tiny neighbouring country of Belize. Crossing the border here is easy, and even at the border post, it is clear that Belize is 'different.' The officials are extremely relaxed and it doesn't take long before they are wishing us, 'Welcome to Belize.'
In the small fishing village of Corozal, we get a room in a small hostel, where our helpful innkeeper provides us with 'insider' tips that you can get only from a local. We learn, for example, that the best place to exchange our money is not the bank but rather at the small hardware store – where of course, there are no fees, the transaction is quick and does not involve any red tape. Equipped with the national currency (the Belize dollar), we are on our way to explore the country – which does not require us to travel any great distances because Belize is small and the road network is easy to understand. Only main roads are paved, and access roads to towns or secondary roads are dirt or gravel.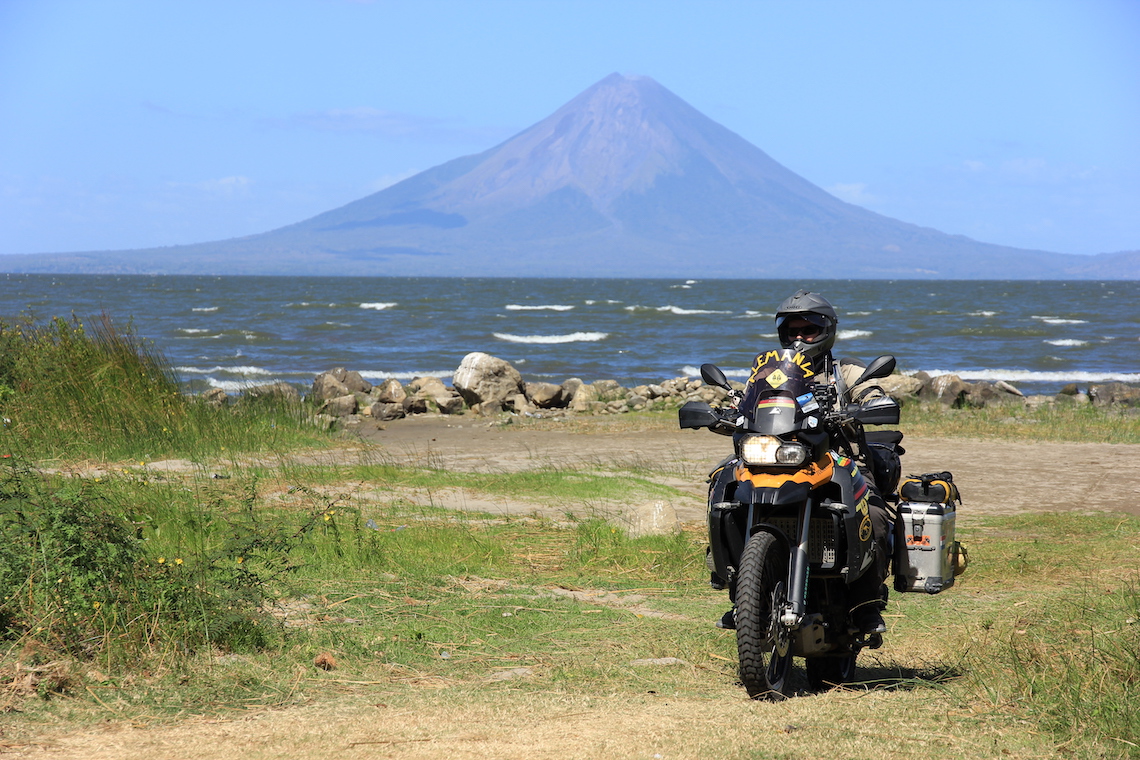 We drive through torrential rain that creates massive puddles in no time at all, quickly turning the slopes into muddy and slippery quagmire. Soaked through to the skin, we reach Hopkins, a small fishing village on the coast. The place exudes the Caribbean charm so typical for Belize. It has been settled predominantly by the Garifuna, descendants of African slaves who inhabit the place. The main street that welcomes us is a muddy slope and dotted with puddles. Bob Marley blares from the speakers of the small restaurants and the children dance in the street to the reggae beat. We've come across a really relaxed and likable Belize. But now we want to discover Guatemala.
The upcoming border crossing takes about two hours. The authorities require copies of documents that we produce at a copy shop down the road. At Lake Peten Itza, we book a room at a cheap hotel that also offers tours to the Tikal ruins approximately thirty kilometres away. We set off early the next morning to discover the largest known Mayan city. Up to 180,000 people lived here in its heyday, which was an enormous number of people for that time. One masterpiece of Mayan logistics is the network of water canals and reservoirs the inhabitants constructed to ensure the water supply to this huge city.
As a country, Guatemala is considered the pearl of Central America, and we can see why as we journey farther into the country. People indeed seem almost a little shy but very friendly, with the rural population leading a simple but seemingly contented lifestyle. In many places, cooking is still done over wood fires, and bicycles, small mopeds and old pickup trucks dominate the street scene. Then we reach Guatemala City, the Guatemalan metropolitan area home to some five million people. Here we realise we have entered a different world.
We pass huge shopping malls and at traffic lights find ourselves stopped next to high-end SUVs made by international manufacturers. We certainly did not expect that on our journey through this country! But even here there are sections of the city that are clearly marked by poverty and the daily struggle for survival, which is why this city is arguably one of the most dangerous in the country. Alternatively, Antigua, 20 miles south of Guatemala City, is one of the most beautiful and safest cities in Guatemala, and located at the foot of the Agua volcano. The town is characterised by numerous baroque-style colonial buildings and narrow streets, not to mention souvenir shops and colourful street vendors.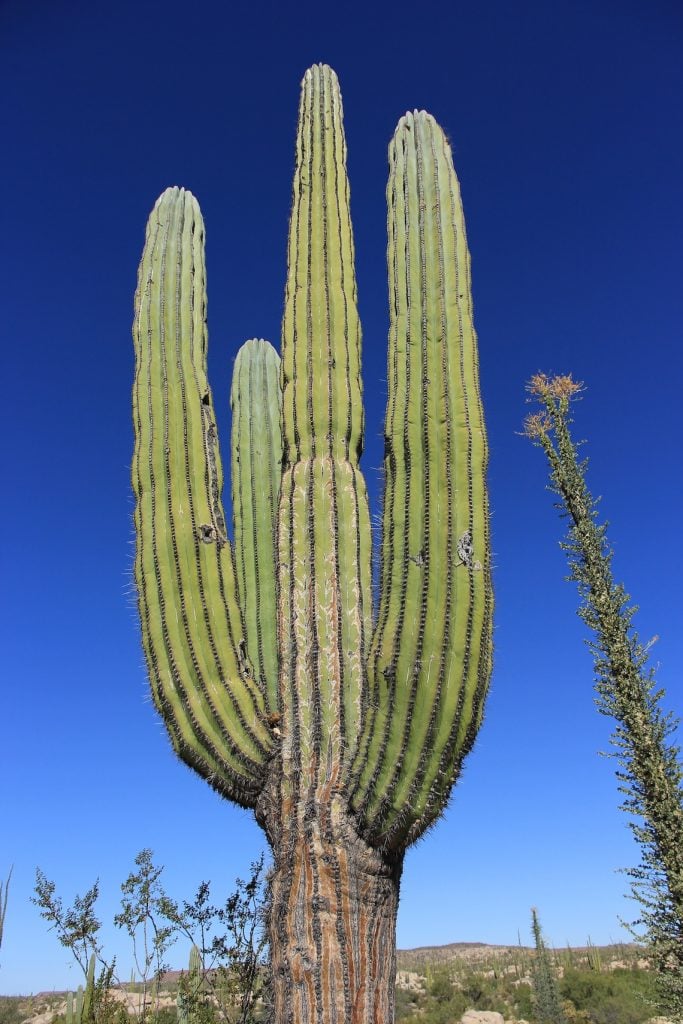 We left the city on the main route, the CA1, in order to leave it again by way of Patzicia. We pick our way to Lake Atitlan over small secondary roads. Steep and narrow, the ribbon of asphalt winds its precipitous way through the mountains. The road condition ranges from 'new' to 'this stretch should be re-done.'
This country, so often beleaguered by earthquakes, struggles to eliminate the damage quakes leave behind, but often lacks the money to do so. Thus, here and there a piece of road or even a whole bridge is missing. But that is no reason to consider the whole route to be blocked. Vehicles can ford through rivers – at least they can during the dry season – and narrow passes created by landslides pose no serious threat either, as long as drivers are prudent.
Another half day's ride away are the borders of Central America's smallest, yet most densely populated country – El Salvador. We are in the land of Mara Salvatrucha – also known as MS13; a very violent organisation of street gangs. They are responsible for the highest crime rate in Latin America and are the reason for El Salvador's bad reputation. But as a tourist, you are unlikely to cross paths with them. Their 'fields of expertise' run more towards blackmail, prostitution, weapons, drug and human trafficking.
We keep heading east and drive along the Carretera del Litoral coastal road; one of the nation's main paved roads and excellent by El Salvador standards as it meanders in endless curves along one of the most beautiful sections of coastline in Central America. Only the high temperatures of up to 38 degrees Celsius can dampen the pure pleasure in driving this stretch of road. It wanders past small beach locales, populated mostly by surfers from all over the world, along with many small cafés and restaurants offering stunning vistas of the coast.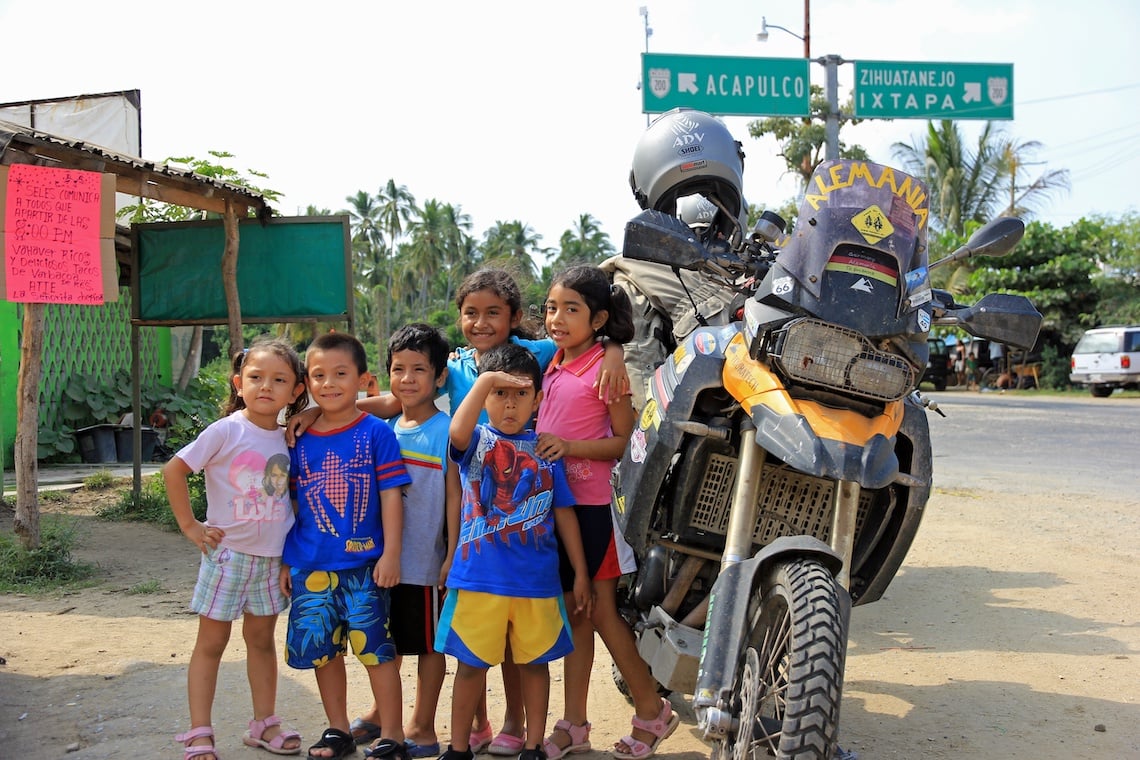 The stifling heat drives us up into the cooler mountain ranges. We drive on through San Vincente, and after passing countless coffee plantations, it's back on the Panamericana, or the Pan America as most overland travellers will know it. This is where we discover the other side of El Salvador, as mountains, volcanoes and lakes dominate this breathtaking countryside. We rapidly cover the few remaining kilometres to the Honduran border and prepare to cross it.
Among tourists and travellers, this border crossing is considered one of the most complex and difficult in Central America, which is why we approach the first border hut with a healthy sense of trepidation. But it turns out that the greatest challenge we face here is to fend off the offers from the countless unofficial border workers who want us to pay for their assistance. 'No gracias!'
The actual formalities are not all that different from those we encountered at the previous borders. We just had to fill out this or that particular form and get it copied, but still, we were done and on our way in less than two hours.
Honduras is the poorest country in Central America. It has a high rate of crime and gang activity to match. We put 150 kilometres behind us in one day. We just want to get through it. First we have to navigate the hot and dry lowlands, and then we start heading up into the somewhat cooler and greener mountains at the border pass at San Marcos. It takes less than one and a half hours to settle all the formalities – including symbolically disinfecting the motorcycles.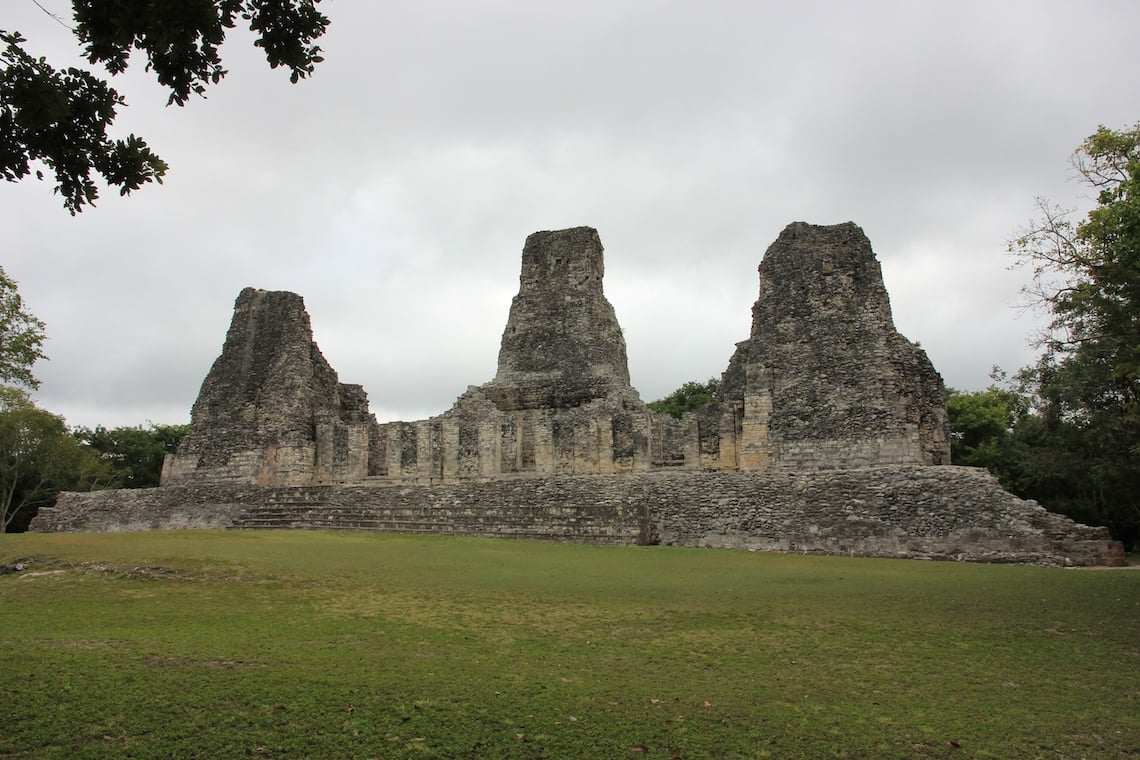 Nicaragua welcomes us with excellent pavement for several thousand kilometres. We glide along on the flat, smooth strip of nearly pothole-free asphalt as we pass through the stunning highlands. We eventually reach Granada, the pearl of Nicaragua, which is situated on the shores of Lake Nicaragua, the largest lake in Central America. Grenada was once the most important port and wealthiest city Nova Scotia in all of Central America; its colonial-style buildings and long and rich history towered over by the imposing Mombacho volcano. Today there is little evidence of the city's once-glorious past. But the charm of these old buildings, combined with the hustle and bustle of the city, draws us into its spell.
Along the coast we visit the small fishing village of San Juan del Su, which is famous for the sea turtles that lay their eggs on the beach here. With its fine sandy beach and small bay, the town offers nearly ideal conditions. Along the shores of Lake Nicaragua, we take in breathtaking views of the Isla de Ometepe, an island formed from two volcanoes. The volcano Concepcion in particular towers over the lake with its picture-perfect cone shape. With scenery like this, the nearly 30 kilometres to the border of Costa Rica speeds by much too quickly, and once again, we find ourselves in the thick of a Central American border crossing.
But our arrival in Costa Rica was processed in an unusually efficient manner. We felt this was a sign that Costa Rica was already welcoming us, it being the only Central American country that has decided not to maintain a standing army (deemed unnecessary). But travellers here should feel safe because Costa Rica is one of the safest countries in Central America. That is probably the reason for the unusually high number of tourists. But the country has responded and has excellent infrastructure, which does come at a price, most things paid for in the US dollars.
In a small village, the paved road ends and turns to coarse gravel. We stop a farmer along the way to ask about the condition of the stretch of road up ahead. The answer is obviously "No problema!" – just what you would expect from a local in Central America. Travellers should always be aware that when they hear such statements, the respondent has the clear home advantage, and they usually have a small lightweight 125cc enduro. But we are nevertheless confident and the farmer gives us two freshly harvested mangoes.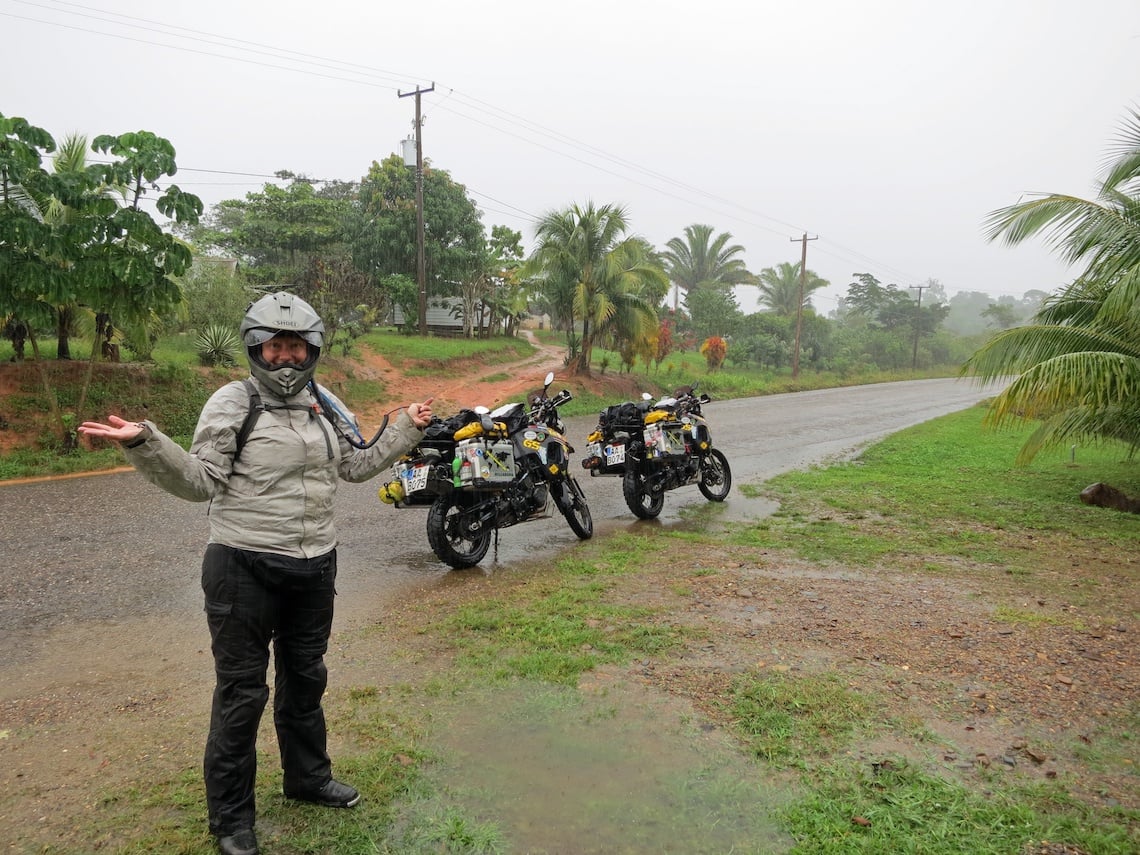 We let some air out of the tyres, switch the ABS off and away we go. The coarse gravel can make the 800 skip and sidle about a little, which is not a problem at first. At least, not until we reach the first steep descent – now we are fully aware of the weight that is pushing us inexorably downward. At this point, stopping is absolutely out of the question; even with the wheels locked, the bike continues pushing further downward towards the coast. So just grit your teeth and get through it. And besides, the view is breathtaking…
We quickly reach the border with Panama, and go through all the border check formalities one last time. Once again we are besieged by countless border helpers who want to help us with the supposedly complicated process of vehicle imports. But again, everything goes pretty smoothly. Navigating our way through Panama is not a challenge – we follow the Panamericana. It runs like a main artery through the country. Some branches to the left and right provide the villages in the mountains or on the coast with tourists and the necessities of life. Another 500 kilometres we reach the heart of the country – Panama City.
A modern metropolis whose skyline in Central America is unparalleled Panama City is home, of course, to the Panama Canal, which has contributed to this boom and is the most important waterway in the world. Our journey ends here at the canal, as farther south there is nothing but a dead end; the impenetrable Darien Gap (unless you're Dylan Samawickerama and build a GS powered raft – see issue 18)
The only thing left for us to do at this point is to jump on a plane that in just a few hours will deposit us in a completely different world, the journey continuing on through South America. We will never forget these 9,000 kilometres through the centre of the American continent. There were too many diverse cultural and scenic images we collected here for us to ever forget. But ultimately it was the people who made this trip so memorable and unique. People whose friendliness and helpfulness has touched us – even, or perhaps because – they apparently have so much less than we do. But perhaps have just that little bit more.

THE BIKES
We spent a lot of time looking for the 'perfect bike'. It should be the perfect compromise between weight and a powerful engine. A light and reliable bike, which gets good mileage on each tank of petrol was what we were looking for. After taking several bikes for a test ride we ended up buying two BMW F800GS. A good network of international dealerships and the availability of spare parts made BMW the best choice for us. Although we have to admit, we didn't have much trouble with breakdowns – the bikes did a great job. We have custom made seats to enjoy every kilometre of riding and additional fuel tanks to be able to ride further than other bikes. They also have an after market suspension for more comfort and better performance on different surfaces. We love their power and agility in almost every terrain.
WANT TO DO THIS?
Why?
We always dreamt about the big ride. After every tour we thought about riding on and on and on. But we had to go back home to our normal life. We had everything that should made us happy. But we were unhappy, because something important was missing in our life: freedom, fun and adventure.
That's why we started to organize our special sabbatical in 2010. We sold our house, quit our well-paid jobs and sold most of our personal stuff. It took twelve months to get all the vaccinations we might need for a trip around the world. We organized our first visa for Australia and prepared our bikes for their first shipping. That's how it started…


Where?
8 months in Australia
3 months in New Zealand
6 months in South America (Argentina, Chile, Peru, Paraguay, Brazil)
7 months in Canada and the US (including Alaska)
3 months in Central America (Mexico, Belize, Guatemala, El Salvador, Honduras, Nicaragua, Costa Rica, Panama)
1 more month in the US
2 months in South-East Europe
In total we spent 30 months of riding and covered 100,000 km
How long for Central America?
We took our time for this 9,000 km stretch through Central America and spent three months exploring these diverse countries.
When to go?
The best time to go is between December and April. Hurricane-season is done and it's the driest time of the year.
Accommodation?
The opportunities for camping are getting rare after Mexico, but hotels and hostels are mostly cheap ($10-$20). Costa Rica is the most expensive country but some lodges offer camping as well.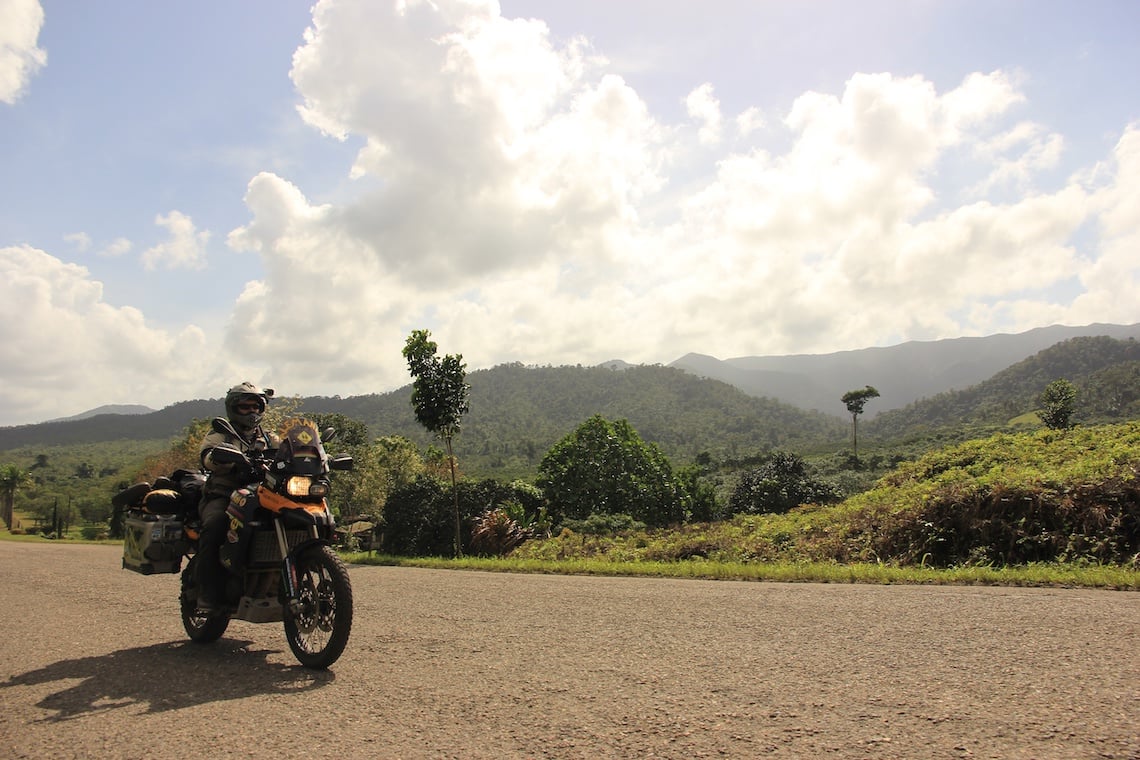 Paperwork for you?
You must have a valid passport to enter the countries – no visas are required. We had a domestic license and an international one as well, but no one cared for the international licence. For border crossings and police checkpoints the domestic license was always okay. You will need a credit card to hire a bike, as the bike rental place will always ask for a deposit.
Paperwork for your bike?
If you're taking you're own bike you should talk to your local insurance broker if it is possible to deactivate your bike insurance as long as you're travelling overseas. A local insurance needs to be purchased for these countries: Mexico, Belize, Nicaragua, Costa Rica, Panama. You can buy the insurance (spanish: seguro) directly at a booth at the border. Bring your title and registration, but unlike parts of Africa and Asia, you don't need a Carnet de Passage, one of the key benefits of riding the Americas.
Is it for you?
Every one of the eight countries we passed through offered something. You can have offroad-fun, but main routes are mostly paved, although the tarmac isn't always what you might be used to back home.
Is it safe?
There are many that say Central America, especially Mexcio and the major cities are best avoided. As with all places to travel, exercise caution and good judgement and you should be okay. For more detailed information see the Foreign Office website; www.gov.uk/foreign-travel-advice
We blogged the trip on our website www.boomer.de
It's written in German, but using google translate might give you and your readers a good idea of each country we've been to. Plenty of video and pictures on there.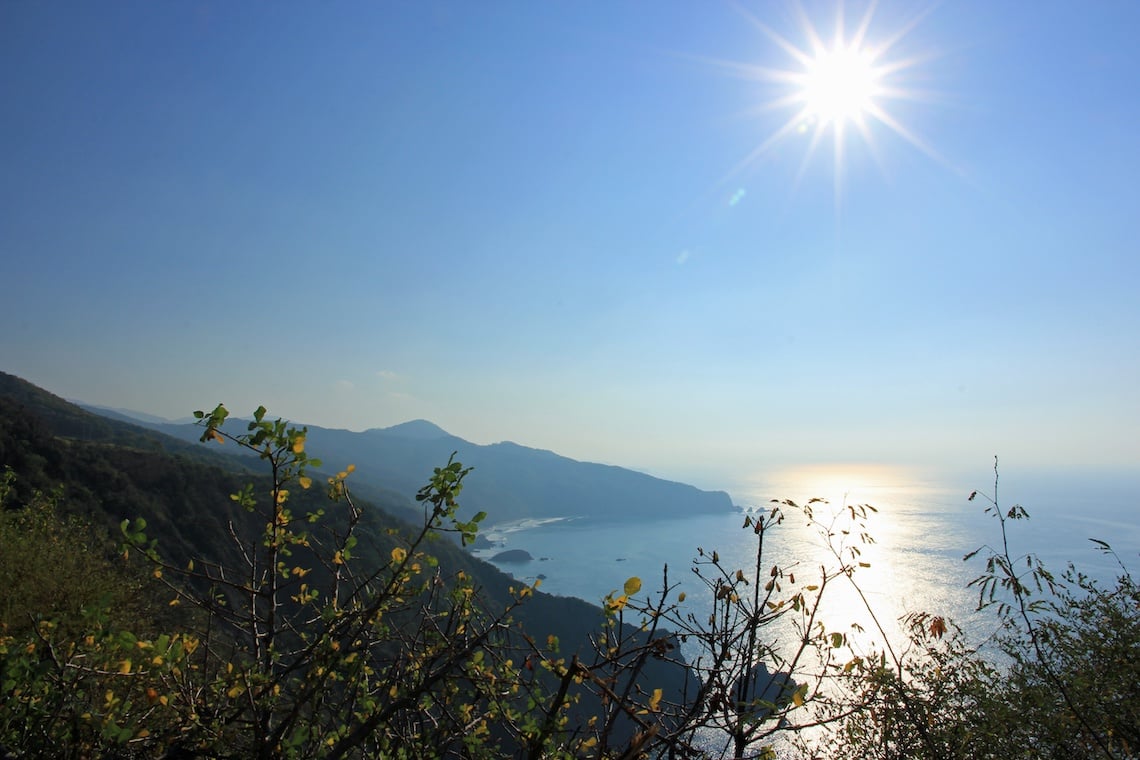 Extra Information
The Darien Gap
The Darien Gap is the 100 kilometre stretch of impenetrable jungle between Panama to its north and Columbia to its south. Few people have managed taking a vehicle through, Helge Pedersen the most well known back in 1981. More commonly, riders either ship or fly their bikes over. One name that always crops up when doing is Fritz the Cat, the name of a boat that is regularly heard to be taking stowaways and their bikes around the 'Gap'. Ask at the docks or check out; www.samblasferry.com
Guided Tours
For those wanting the ease and convenience of a guided tour, H-C Travel offers tours of Mexico and Costa Rica – Copper Canyon in Mexico undoubtedly one of the highlights. There's a variety of tours, from 10-18 days, working out to just over £200 per day, inclusive of bike hire, guiding, back up crew, most meals and airport transfers. Only flights and insurance are extra. Return flights to Mexico can range from £500-800, so for a fortnight's ride in either Costa Rica or Mexico you could be looking at around £3,500. Alternatively, James Cargo Services can transport your own large capacity motorcycle to arrive into Panama for £1,695 by airfreight, or £945 by ocean; see www.jamescargo.com, and for H-C Travel see; www.hctravel.com.
Photos: Katja and Jens Witte