Mihai Barbu shares his favourite images from his recent family tour of Europe with his wife and son.
1. We were riding to Merzouga, Morocco, through the desert, and about 20 miles out we found ourselves in the middle of a sand storm. It was very strange, because I didn't see it coming. It just hit us. There was no place to find cover so we had to ride.
Within five minutes, with all the zippers and my helmet's vents closed, I had sand everywhere. When we stopped, I found sand in the turn signals and headlight, places where water never got in. I remember that in the end, after we got through it, I had a feeling of victory combined with a sensation of insignificance, compared to the greatness of nature.
---
2. Kinlochleven, Scotland. This is one time we stopped for a family picture. It's easy to see that we didn't pick one of the sunniest days. As a matter of fact, for half of our trip, during which we rode through the northern part of Europe, Scandinavia and UK we had 90 percent bad weather, with cold and rain.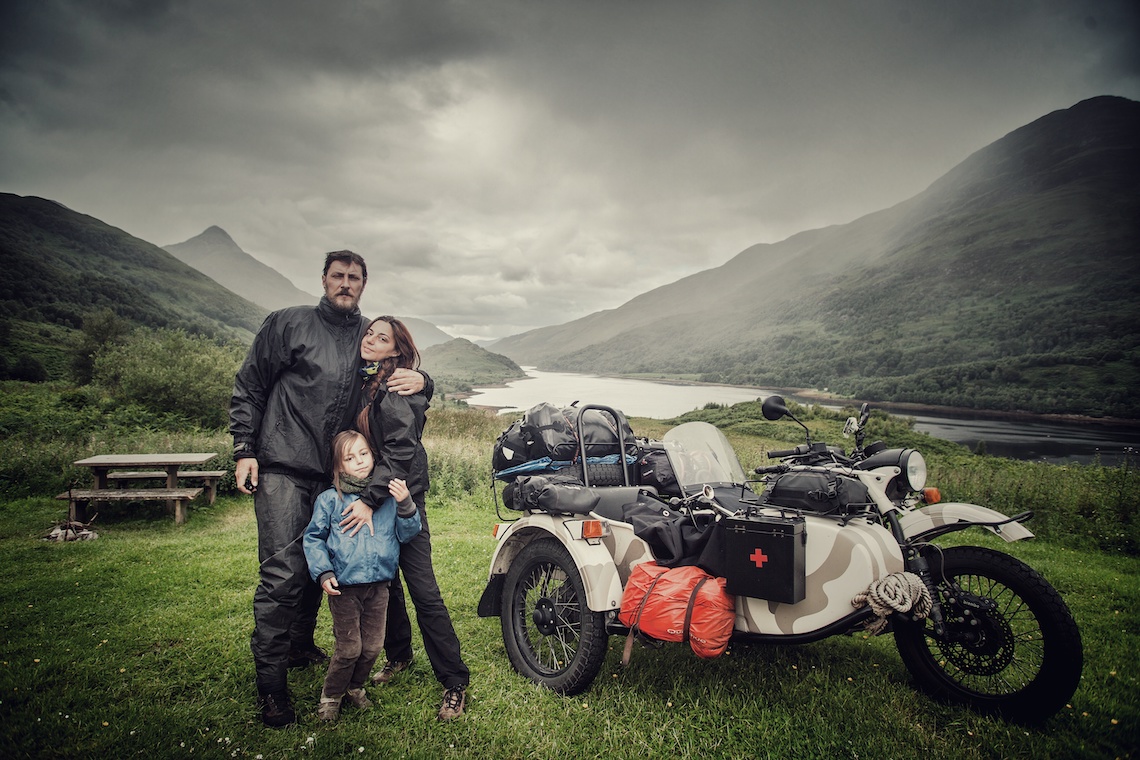 ---
3. Trollstigen mountain road in Norway. We have various charts for our trip, but as far as beautiful scenery goes, first place is taken by Norway.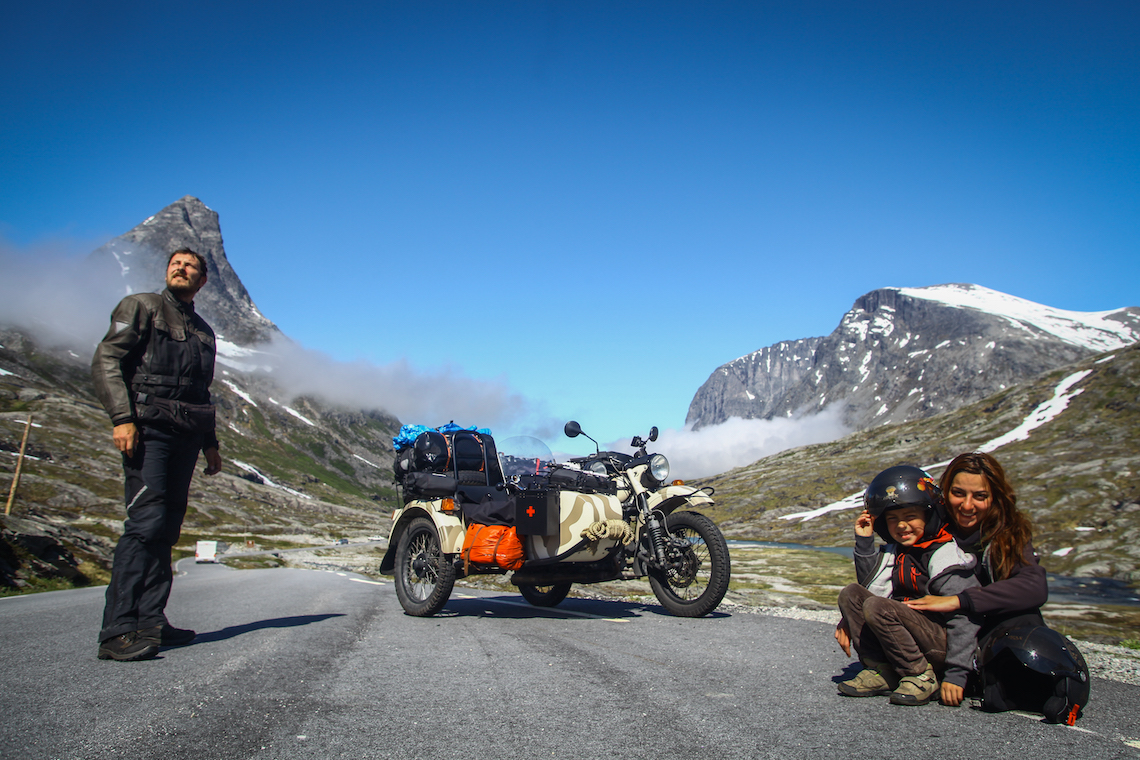 ---
4. Stelvio Pass, Italy. We put the Ural to the test, climbing the 2,757m mountain pass. Being an air-cooled engine, fully loaded, I was constantly thinking, while accelerating sometimes in first gear that if it doesn't die on me now, it never will.
---
5. Lake Piva, Montenegro. We were going up the Sedlo Pass, in the Durmitor National Park. I find road passes in Montenegro, the ones that are less travelled, pretty dangerous. They are three meters wide, but with good tarmac, so one can be tempted to catch some speed while enjoying the curves in that beautiful scenery, and you never know what's around the corner. Good thing the Ural is anything but a fast bike.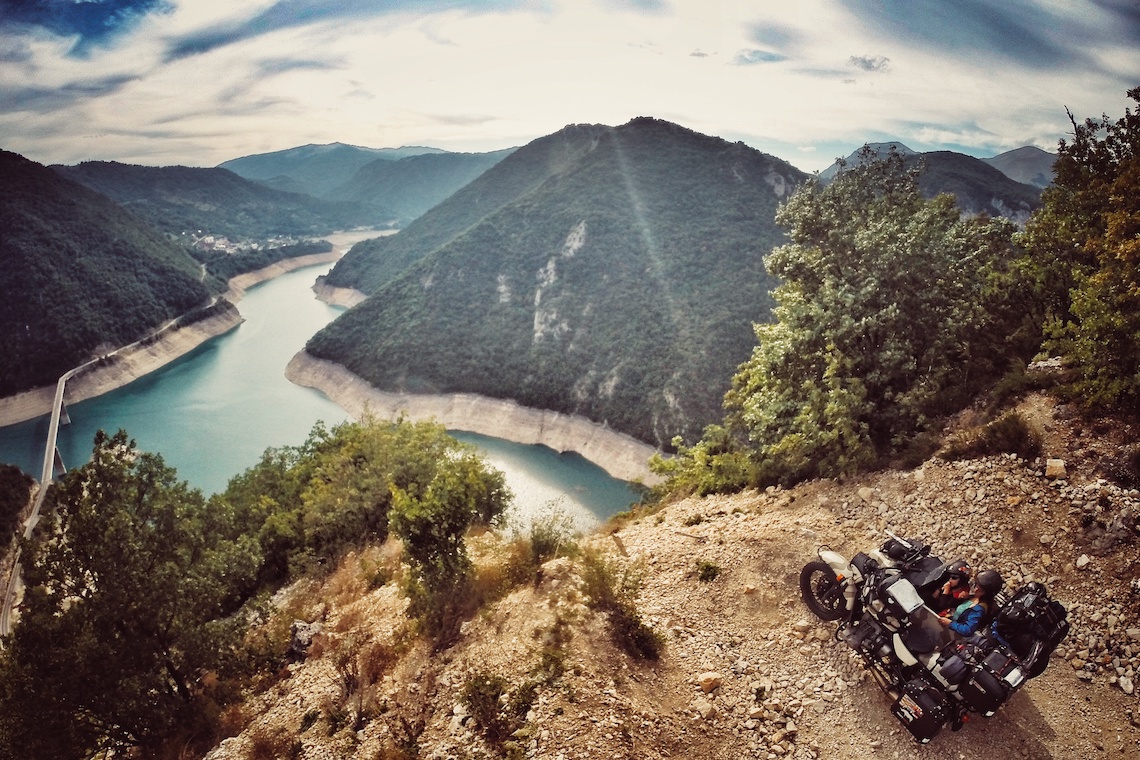 ---
6. Bulgaria. Adding the last country flag sticker before we got home. I call them medals. I left home with stickers of all the countries in Europe printed, but the truth is I never thought we'd do what we did. I always called it a 'warm up ride' before we left, but it turned out to be much more than that.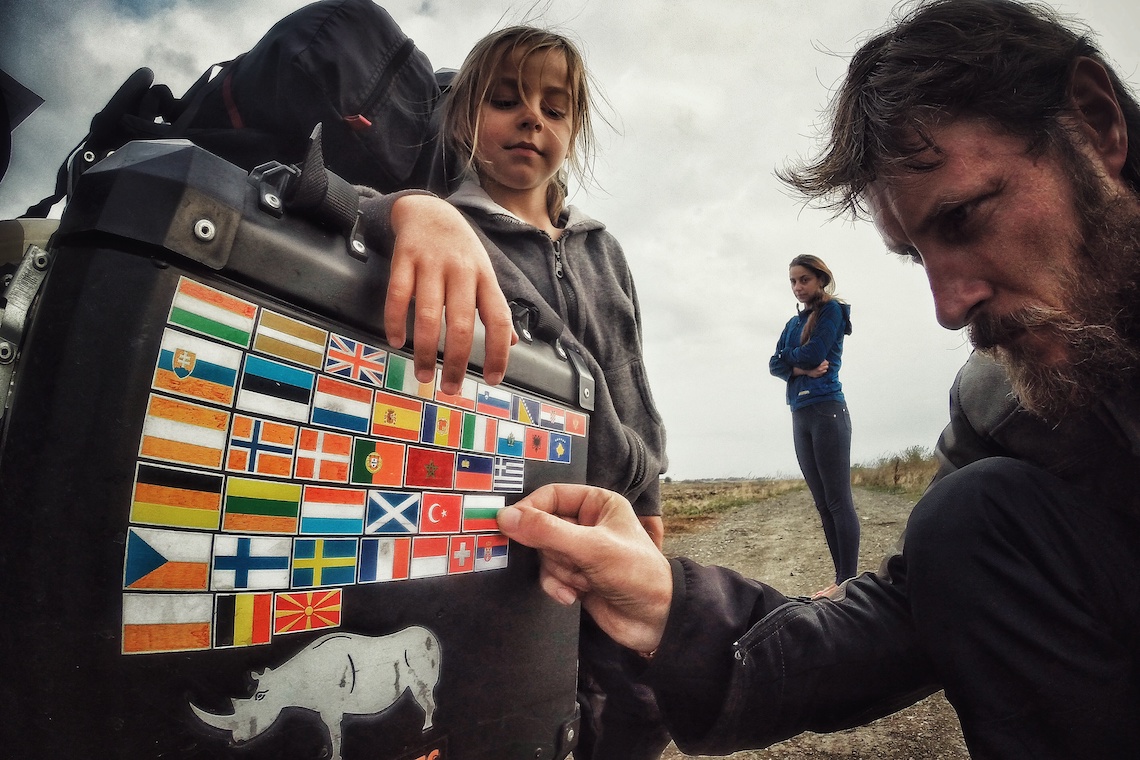 ---
7. Sedlo Pass, Montenegro. The empty road was full of these little benches and we decided we should stop and take a picture. I personally love this one. It kind of brings back the memories, concentrating the whole thing into one.