The first time I saw my Triumph Tiger 800 clad in a set of Bridgestone's Battlax Adventurecross AX41 tyres, I was reminded of a Tonka toy I played with as a child. I'd spend hours in the garden pushing around that bright-yellow dump truck over mounds of earth and obstacles. It would overcome everything in its path thanks to its giant knobbly tyres that, in my imagination at least, meant that little dump truck could conquer all.
I felt exactly the same way when I rode off on my motorcycle for the first time sporting Bridgestone's most off-road focused adventure tyre to date. Those big, aggressive rubber blocks really did make the bike feel ready to tackle any terrain. It was clear from the outset that the AX41 isn't simply an exercise in adventure styling. Instead, it's a tyre for adventure bikers who spend plenty of time off-road.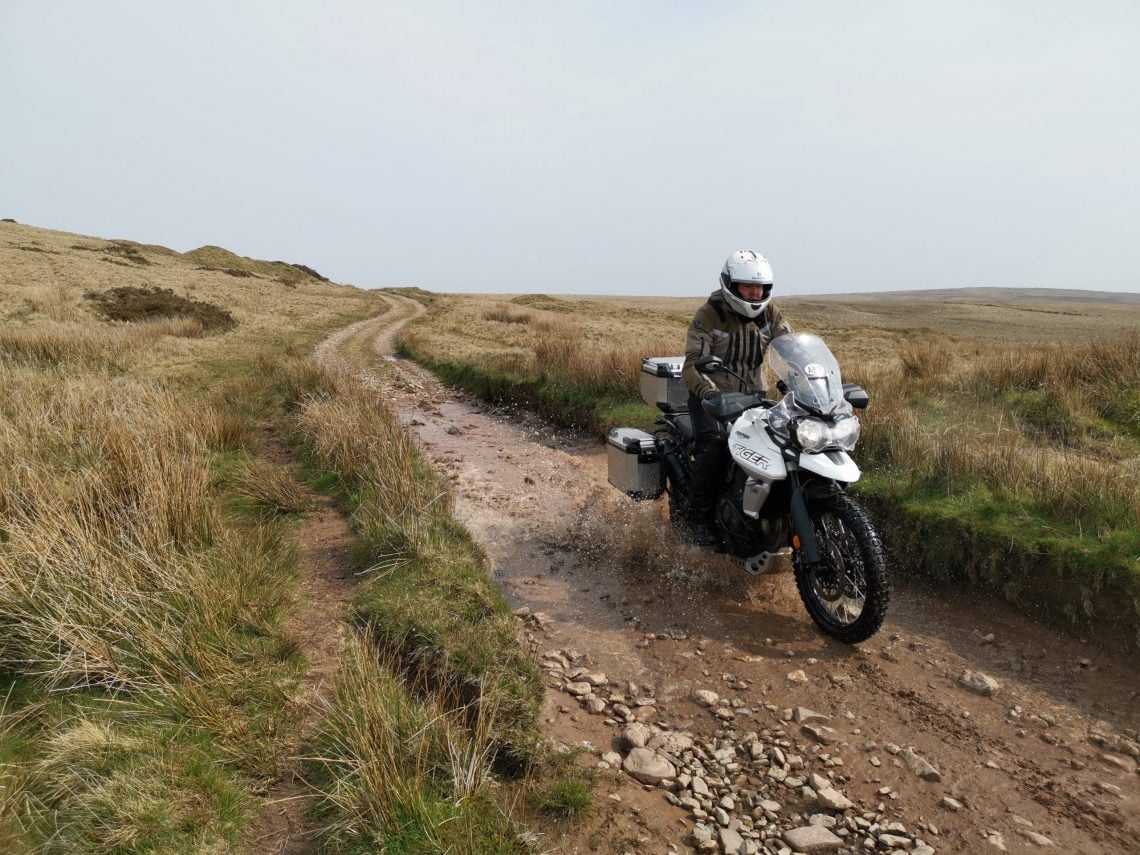 On the road
So, what did I do with my new aggressive rubber sporting an on/off-road mix of 40%/60%? I proceeded to spend a few hundred miles riding on motorways and A-roads, of course. I would have loved to have jumped straight onto a few green lanes, but life got in the way and I found myself testing the long-distance road handling of the AX41 earlier than I would have liked. In retrospect, this was no bad thing because I was keen to discover what the tyre was like to live with every day, not just on a weekend hitting the trails.
To say I was impressed is an understatement. Surely rubber this chunky shouldn't handle so well on the road. Sure, I could tell I was on knobblies thanks to an increase in vibration and road noise, particularly at motorway speeds, but the difference between the AX41s and the road tyres I'd swapped them out for was by no means night and day.
But what impressed me most was how well the AX41 gripped when pushed hard through twists and turns. This is in part due to a staggered tread pattern that helps the tyre grip when a leant into a turn. The biggest compliment I can give the AX41 on the road is, for the most part, I forgot I was riding on it and was instead free to enjoy the tyre's high-speed handling and cornering ability.
The only time extra care was needed was in the wet when the reduced grip levels offered by the knobblies meant some extra care was needed. But this wasn't much of a chore and it's to be expected. The AX41 did a perfectly solid job of keeping me upright in the rain.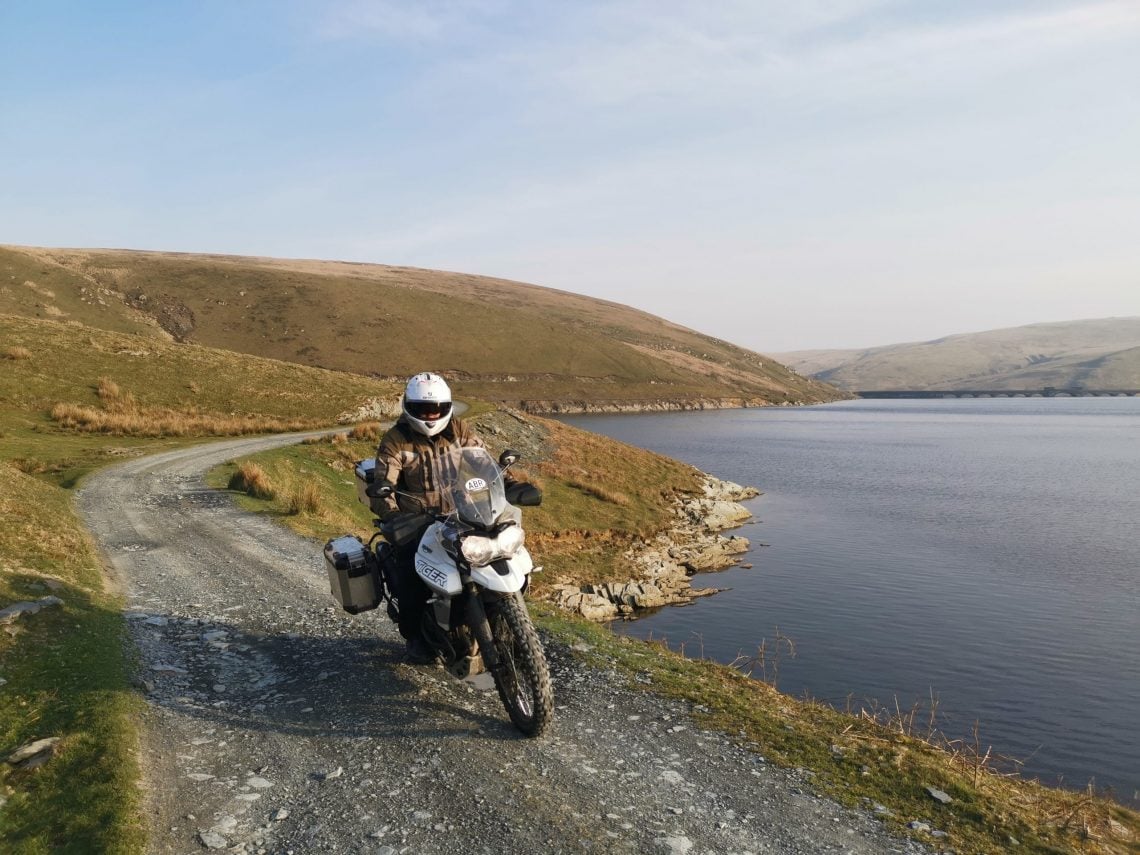 Off-road
So, while there are small compromises to be made when riding the AX41 on a daily commute, these are more than made up for when you take the tyre off-road. The grip it provides is hugely confidence-inspiring. I'm certainly no Chris Birch in the dirt, but I happily plunged my Tiger through water crossings and danced across rocky and muddy trails.
All the time, the AX41s bit securely into the ground and provided more than enough grip to put a big silly grin on my face. In fact, all that grip gave me the confidence to push my riding harder and I've found my skill level progressing off-road thanks in part to the AX41. 
That off-road prowess is down to a specially designed block shape and pattern that means the tyre performs to a high level in the rough stuff. The blocks manage to throw off mud while spinning instead of having it stick to the sides of the tread blocks.
The tyres also use something Bridgestone calls 'irregular wear technology'. This helps reduce heal and toe wear and extends the life of the tyre, meaning it performs off-road for longer. In fact, I rode 4,500 miles on a set of AX41s, and while their off-road prowess had diminished by that point, they still had life left in them as road tyre.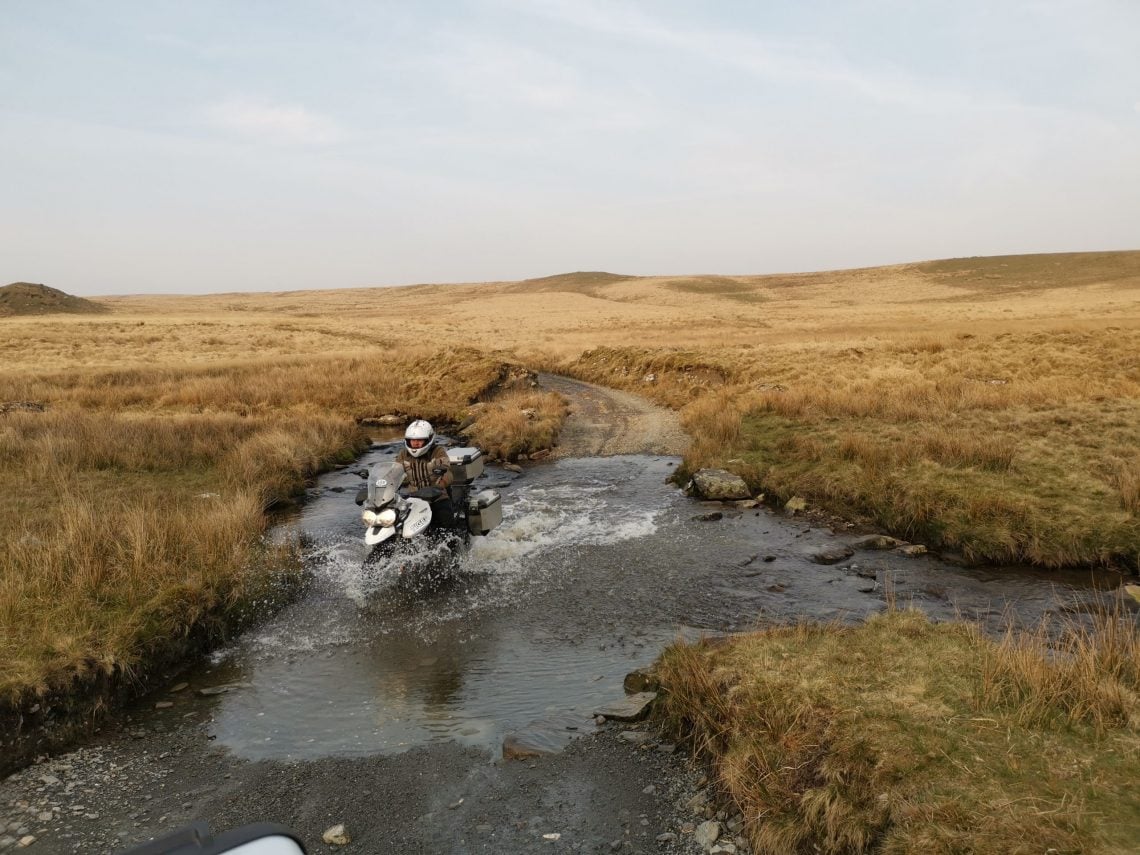 Conclusion
By their very nature, adventure tyres are a compromise. You sacrifice some on-road performance in return for off-road ability. However, all the research and development Bridgestone has put into the Battlax Adventurecross AX41 means you get a seriously competent off-road tyre that's also a blast to ride on the blacktop. I'd happily take it on my next tour if a mix of rough and smooth surfaces were on the cards.