The one to beat
'It transports two-wheeled explorers to the farthest flung corners of the world and allows them to keep pressing on when others have long since turned back,' that is the introduction to the new R 1200 GS Adventure. 'The quintessential travel companion for expeditions and long-distance exploration,' the press release goes on. So what in fact are we looking at?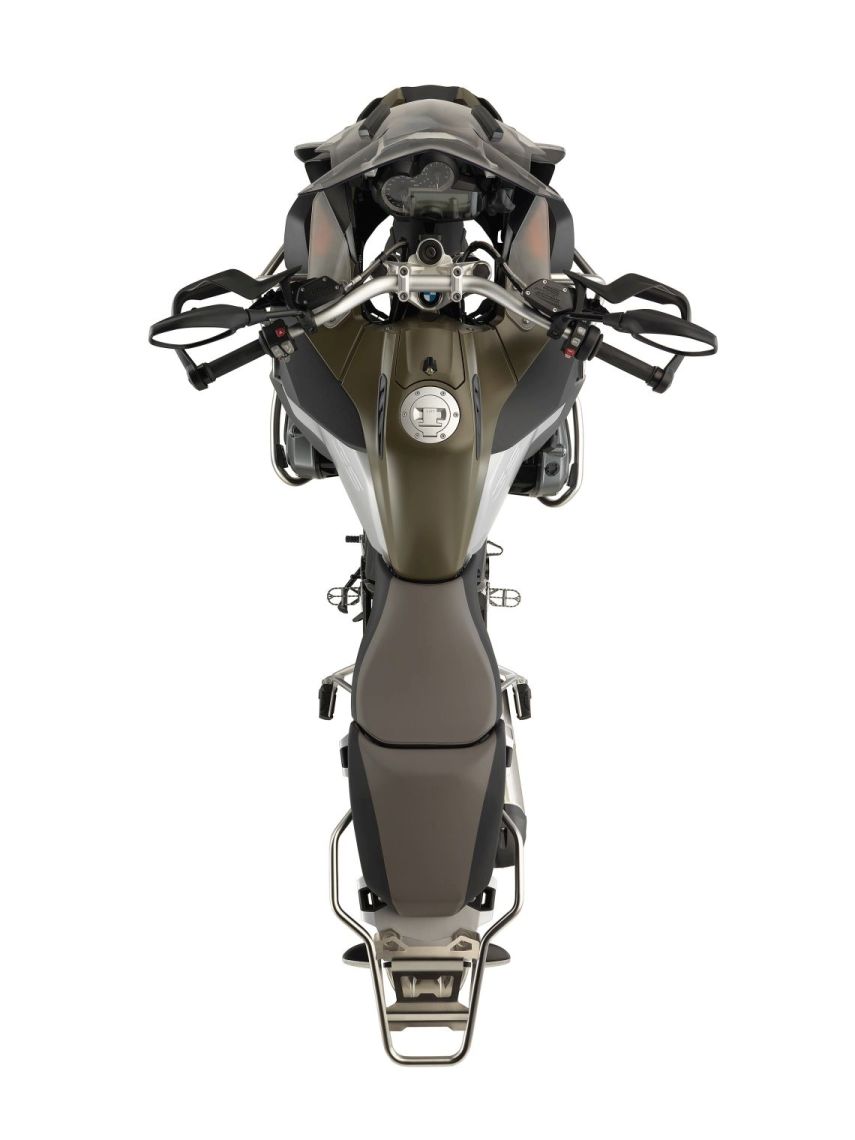 The new Adventure is powered by the same air/liquid-cooled boxer engine as on the standard R 1200 GS, with a displacement of 1,170cc and an output of 125hp at 7,750rpm. It's built around the same tubular steel frame, but now has a 30-litre fuel tank made of aluminium. As with the standard bike the Adventure comes with ABS, Automatic Stability Control, as well as two riding modes, 'Rain' and 'Road'. To the Adventure – just as on the standard model – you can add the optional Riding mode Pro feature, giving three extra riding modes; Dynamic, Enduro, and Enduro Pro.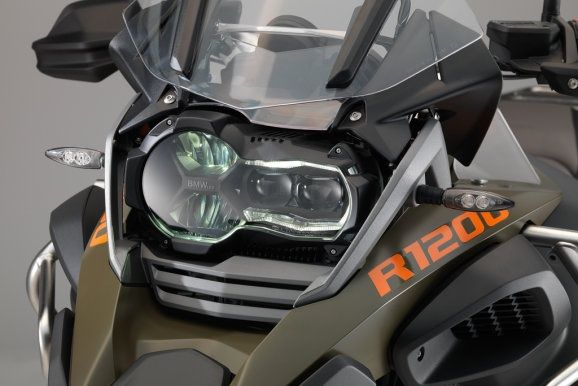 The last of those – Enduro Pro – is activated with a coding plug and of particular interest to off-road riders; it designed for use with knobbly tyres, offering a sharper engine response and deactivating ABS at the back wheel to allow the rider more lock-up.
Dynamically, there is an extra 20mm of extra spring travel at the front and rear (now 210mm at the front, 220mm at the rear), plus 10mm of increased ground clearance and a modified trailing arm said to improve the handling. The Adventure also gets a larger windshield with hand-wheel adjustment, additional air flaps and hand protectors. The footpegs are also wider and the rear brake and gear lever are both adjustable.
Mechanically, there is an increased flywheel mass for extra traction at low speed, plus an additional vibration damper between the gearbox and shaft drive for smoother power delivery.
Semi-active suspension remains an optional extra, whilst engine guards and handguards become standard features.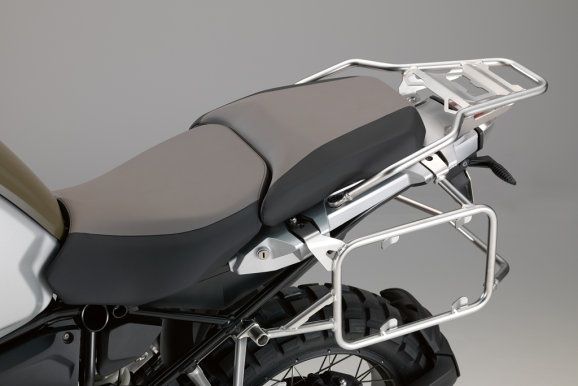 The Adventure also comes equipped with a steering damper for added stability, whilst the seat is now adjustable for tilt and offers seat heights of 890 and 910mm as standard.
Side stands and centre stands have been adapted to make allowance for the longer spring travel, whilst a storage compartment in front of the fuel filler cap should come in handy for tucking away keys, loose change and road toll cards.
Colours from launch will be Olive Matt, Alpine White, Racing Blue and Metallic Matt.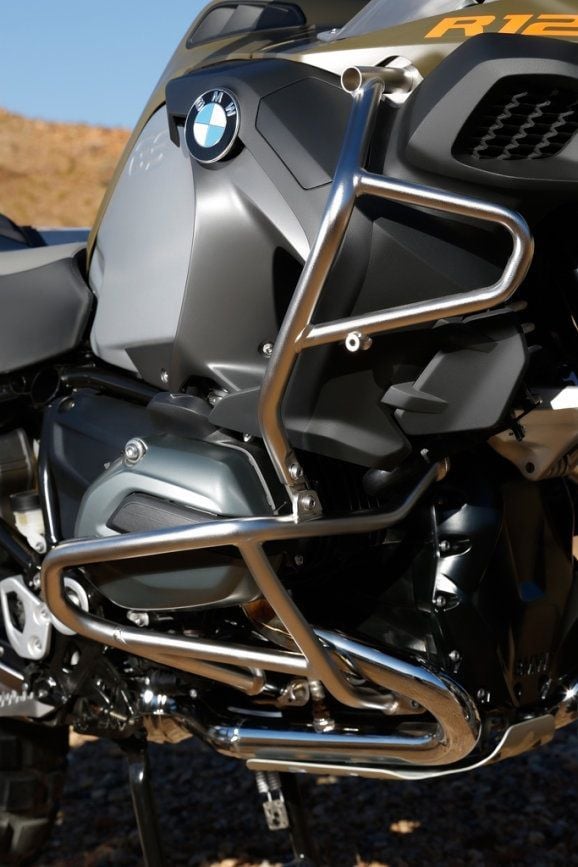 Optional extras will include the usual lineup; semi-active suspension, full LED headlight, heated grips, engine map adjustment for regular 91 RON (handy if planning on heading overseas), as well as off-road tyres, to accompany the standard-issue spoked rims. Aluminium cases will be available, so too a top box, waterproof tank bag and soft bags. There'll be an HP sport silencer by Akrapovic, a rally seat with luggage plate (seat height 895mm) and a tinted windshield. Not to mention what the likes of Touratech has to offer.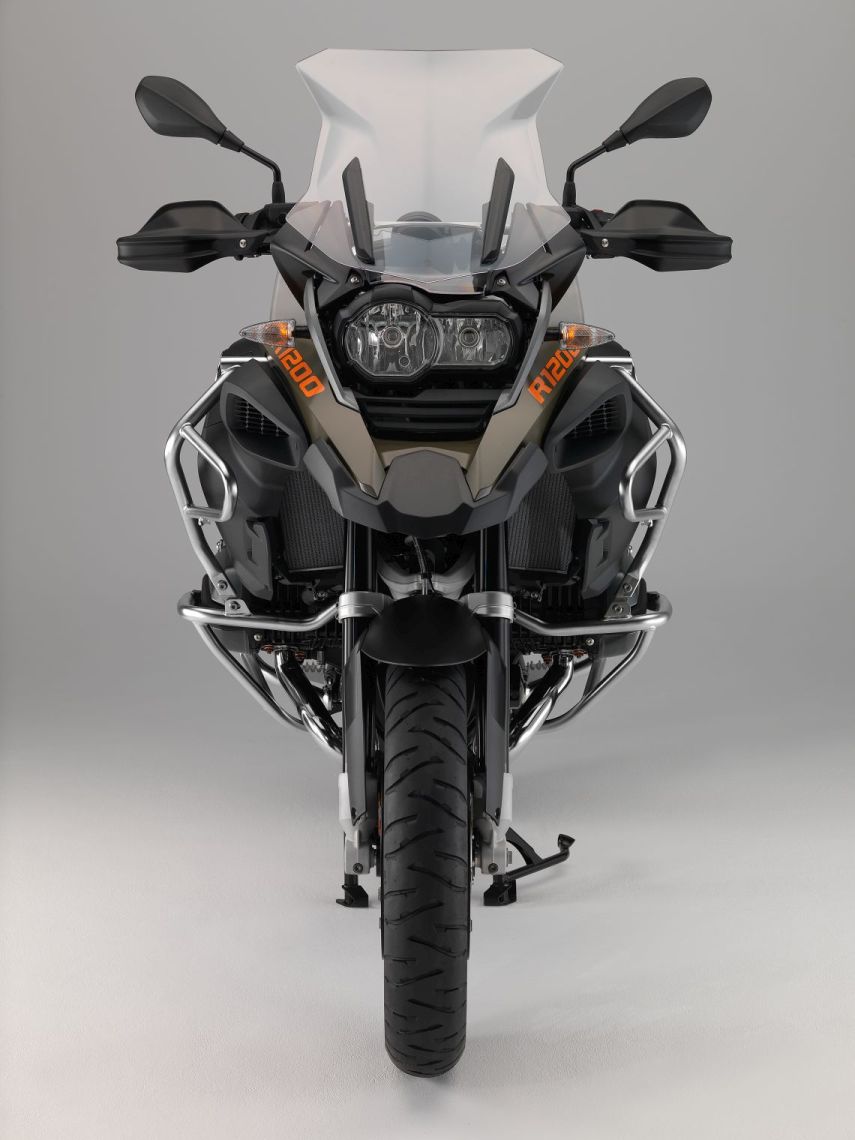 Over the standard Adventure, two additional specs have been confirmed. The XE features heated handlebar grips, semi-active suspension, LED lights, Riding mode Pro, preparation for sat-nav, cruise control, left and right fastenings for metal panniers and an 'advanced' onboard computer. To that list, LE adds a chrome-plated exhaust system, tyre pressure sensors and LED turn indicators. There is no confirmation on cost at the time of going to print.
Comparison Table:
| | | |
| --- | --- | --- |
| | BMW R 1200 GS Adventure | BMW R 1200 GS |
| Tank capacity: | 30 litres | 20 Litres |
| Spring travel front/rear: | 210 / 220 mm | 190 / 200 mm |
| Seat height: | 890 / 910 mm | 850 / 870 mm |
| Weight with tank 90% full: | 260 kg | 238 kg |
| Max. load: | 220 kg | 212 kg |
| Dimensions L / W: | 2,255 / 980 mm | 2,207 / 953 mm |
| Fuel economy @ 55/75 mph: | 65.7 / 47.9 mpg | 68.9 / 51.4 mpg |
Other things to see at the show
At the time of going to press, many of the manufacturers remain tight-lipped about what will be revealed and showcased at the NEC this year. The fact that most have embargoes in place until early November suggests that there will be at least something new on most show stands this year. What we do know is that KTM will be there with the latest update to their 1190 Adventure, it featuring what KTM calls 'Motorcycle Stability Control', a system connecting ABS and traction control and claimed to be effective even mid-turn, the intention being to prevent the bike 'standing up' and the resulting loss of control. A new line up of Husqvarnas will also be at the show, thirteen in total, seven of those enduro bikes. Official word is that they share some parts with their KTM counterparts – frame, chassis – with enough variation of components to set the two brands apart. CCM will also be there showcasing the final production-ready version of its GP450 Adventure, add to that Ducati, Moto Guzzi, Triumph, Yamaha, Honda, Suzuki and a host of others. Adventure Bike Rider will also be there, located on Stand 4A69. Be sure to come along and say hi.