Rose Crompton rounds up bike-related stats and facts to make your pulse race with fear, excitement or downright bewilderment. Prepare to be enlightened…
The most…yoga positions on a moving bike
The Guinness World Record for the most number of consecutive yoga positions to be performed on a moving motorcycle is 23. Now, take a moment to process that information, because we think we've just found the most random combination ever to create a wholly bizarre record. To be honest, though, once you've earned yourself the title 'King of Yoga' as Mr Poovendran, aka Yogaraj CP, from India has done, what else are you going to do to prove you're the ultimate yoga master? Jumping on a moving motorbike and showing off your skills seems like a pretty good place to start. Yogaraj held positions like the Lotus and the Cobra for five seconds at a time without allowing his feet to touch the floor when moving from one yoga stance to another. All the while he still had to drive and control the bike. Seeing is believing. Check out the official GWR video on YouTube (http://www.youtube.com/watch?v=wndj5J_IHZw).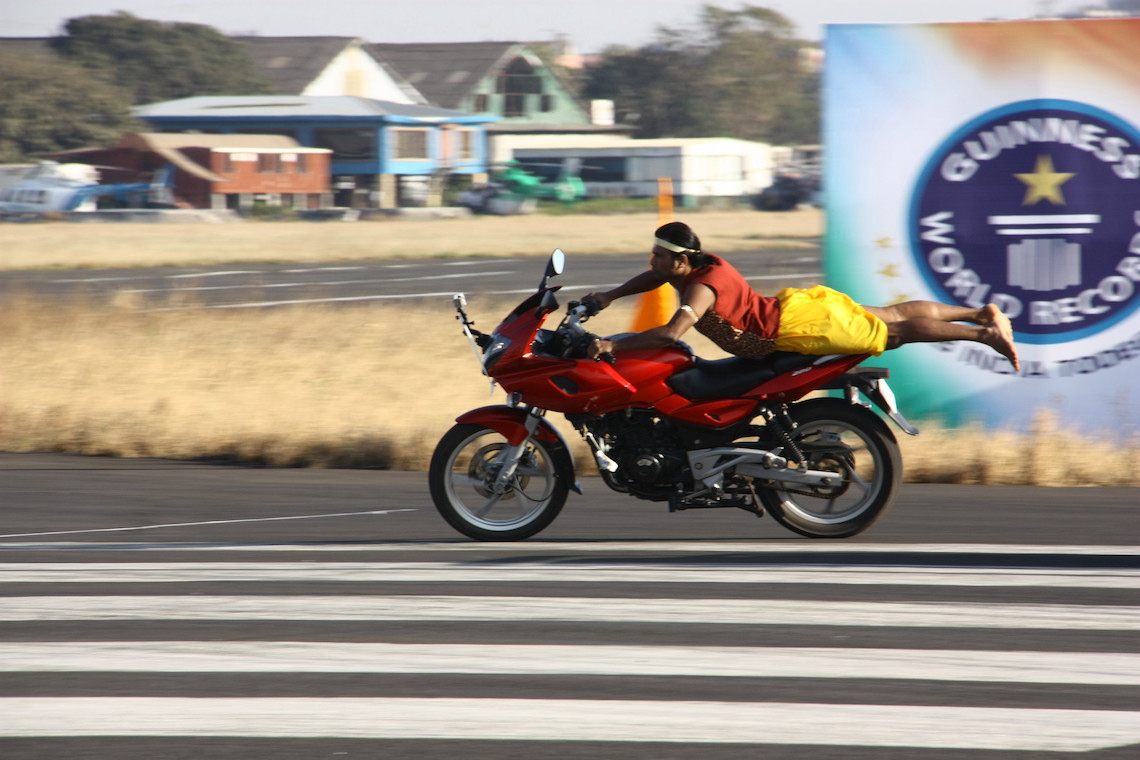 The worst…knowledge of The Highway Code
A 2012 survey has revealed that Britain's motorists have a sub-standard knowledge of The Official Highway Code, with one in six drivers admitting they'll ignore a road sign because they don't know what it means – eek!
The annual Test the Nation Survey, carried out by Goodyear, put 2,000 Brits' knowledge of The Official Highway Code, to the test
and, put simply, we don't know it very well. Results showed that 44 percent of road users think that red and amber traffic lights together mean 'proceed with caution' instead of 'stop'; 30 percent don't know its mandatory to stop at a zebra crossing if a pedestrian is waiting, and over a quarter don't know the speed limit in a built-up area is 30mph. Horrifying. An Official Highway Code phone app is now available from iTunes priced £3.99. Let's hope the nation will take note.
The longest…recorded motorbike ride
It's the stuff of ABR dreams: (hu)man, machine and an endless trip of a lifetime. For Simon and Monika Newbound it's more than just a dream, though, as they live it every day, becoming Guinness World Record holders for the longest ongoing motorbike ride ever. Lucky swines.
Their trip of a lifetime started back in May 2002 when the couple left Dublin on their respective BMWs (an R 1200 GS and an F 650 GS) for pastures new. Since then they've circumnavigated the world one-and-a-half times, covered three continents, visited 54 countries, ridden coast to coast in North America five times and have covered some 116,196 miles. The record was officially achieved and recognised by GWR in May 2005 when the intrepid pair clocked 104,887 miles, and they're still going…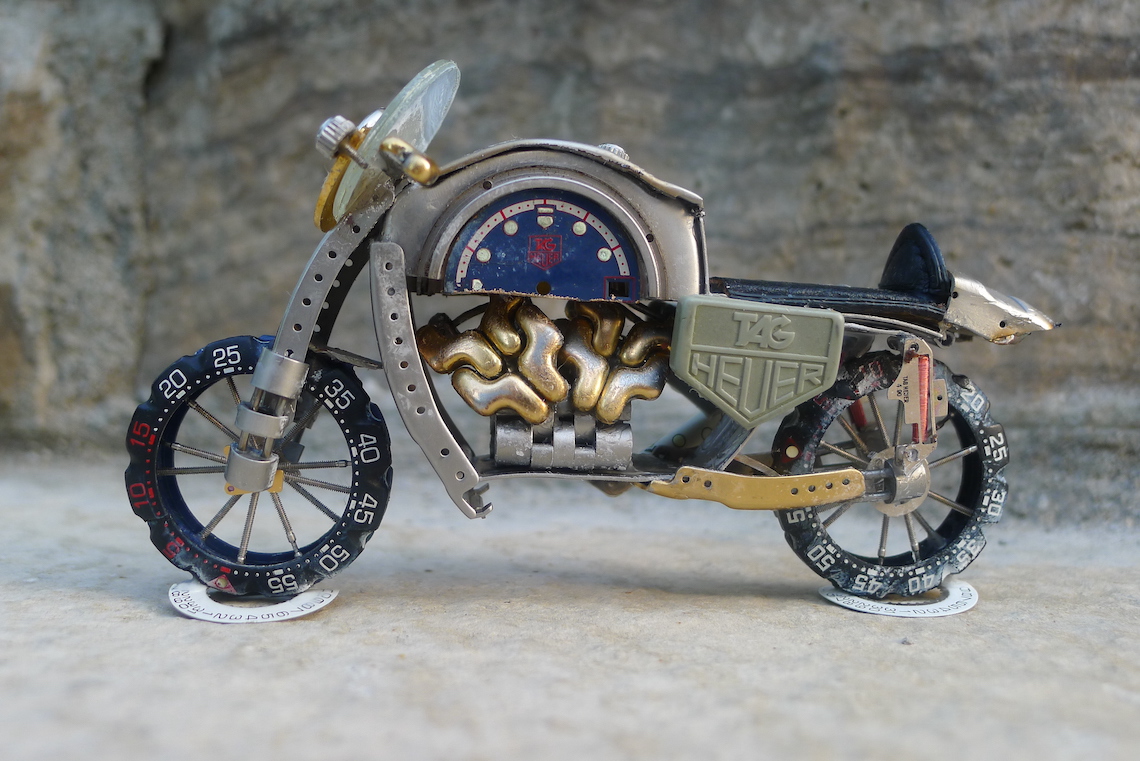 The most…avent-garde motorcycles
Made entirely from vintage and designer watches that would otherwise be tossed on to the scrapheap, Canadian artist Dan Tanenbaum has found a new use for discarded timepieces, transforming them in to nifty little models of popular motorcycles. Dan admits that much of his inspiration comes from how unique motorbikes can be. "I love the fact that most motorcycles are custom made to suit the rider. As long as there is a gas tank, engine, two wheels and handlebars you can do whatever you want," he says.
Apart from the fact that they look pretty cool, what's mind-blowing is that Dan spends up to 50 hours constructing each intricately detailed model. The most expensive watch he's converted in to a bike is a Tag Heur and he's previously sold one of his custom models for $950 (around £650). You could say Dan's got far too much time on his hands.