Rose Crompton rounds up this month's interesting snippets from the motorcycling world…
The most expensive ABR trip 
Epic is the only way to describe this round-the-world trip organised by GlobeBusters.com. It's epic in length (lasting 40 weeks), huge on sights you'll see (basically all of the world) and monumental on cost (got a spare £75k?) That's right, this almost year long trip will set you back £75,000, but the 'Discover Our Earth' tour includes pretty much everything you'll need for the ultimate ABR experience. Riders lucky (rich) enough to go will get to cruise through six continents, over 40 different countries and will experience some of the world's most amazing rider routes during the 48,000 mile trip. Done in six stages, the tour goes from London to Xi'an; Xi'an to Bangkok; Perth to Sydney; Nairobi to Cape Town; Buenos Aires to Bogota; finally riding from Panama to Los Angeles. All freight costs of getting your bike across the oceans is included in the price. Now, just to find that £75k hiding down the back of the sofa…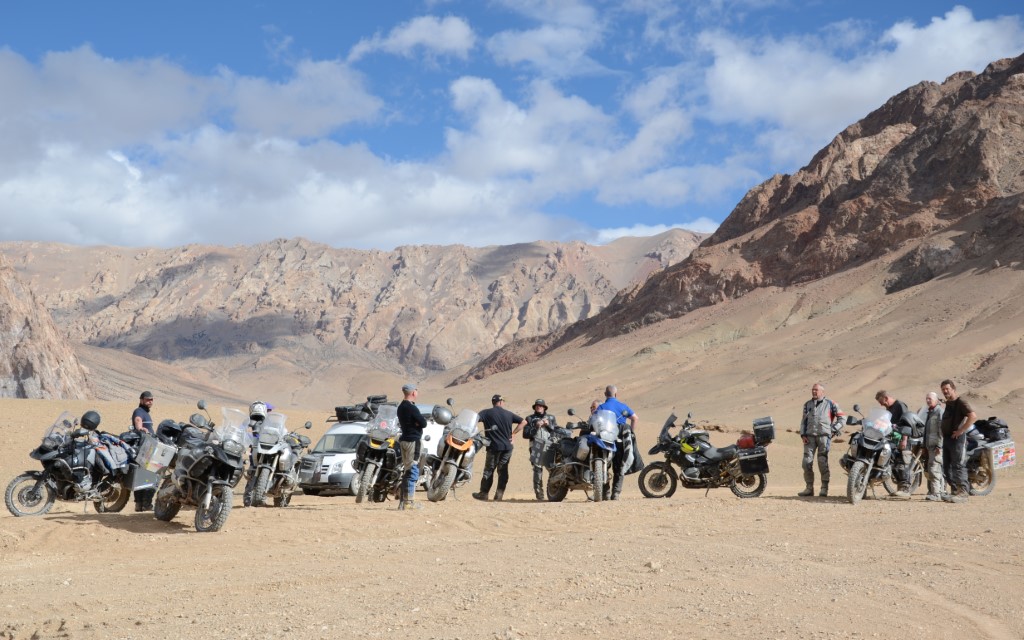 The furthest distance to be ridden on a GSX-R 1000 
Around the world by superbike has been done before (Nick Sanders, Sjaak Lucassen), but never with the intention of raising £1,000,000 for charity. Bruce Smart originally started his planned 70,000 mile journey back in 2011, but turned back not long into it having been given a hard time in Mauritania. A year passed before the burning desire to finish what he started got the better of him and now he's back out there, currently riding east through Russia. Check out his excellent blog – www.teapotone.com – to find out more, and to make a donation.
The highest altitude reached by a Honda C90 
Just how high can a Honda 90 go? That was what Irish adventure biker Sean Dillon asked himself, then promptly decided to find an answer back in February. Ordinarily you wouldn't think little bikes were designed to go up big inclines, but on his ride from Alaska to Argentina Dillon managed to ride his £700, 25 year old Cub – affectionately named El Burrito – to an altitude of 5,600m in icy, cold conditions and it continued to run perfectly. According to his blog it was a five day slog of "riding, pushing and wrestling" to get the Cub up there, but they managed it and even excelled their planned height. In the end El Burrito made it to a dizzy height of 5706m above sea level. Read more about Dylan's trip at www.HondavsTheWorld.com.
The  first…underwater motorbike 
Ever dreamed of revving it up underwater and riding with the fishes? The HydroBOB – Breathing Observation Bubble – or Bob for short, was the brainchild of British motoring engineer Andrew Sneath, who created it as an alternative to scuba diving. All you have to do is pull the triggers to go forward, release them to slow down and turn the handle bars to cruise around in the direction of your choice. An oxygen tank pumps air into the bubble around your head – like a helmet but with 360 degree views! It works by using a 12 volt thruster to propel you to a maximum speed of two knots (about 3mph), which under water isn't too shabby. It costs $100USD for a half hour ride and the nearest centre to the UK is in Tenerife. Or do what Dylan did and build a raft…