Bryn Davies rounds up some stats that will make your pulse race with fear, excitement or downright bewilderment. Prepare to be enlightened
Steepest… road in Britain
We had a hard time establishing which is the steepest road in Britain from a handful severely sloping contenders. Ffordd Penllech (pronounced as it looks) in Harlech, Wales has a gradient of 34 percent (that's just 4 percent off Baldwin Street, New Zealand – the steepest road in the world). There's a sign on Ffordd Penllech stating it's 'unsuitable for motors'; it's also a one-way street and the only way is down, so while Ffordd Penllech is technically the steepest road in Britain, you can't actually ascend it. So what's the steepest road in the UK that you can conquer legally on two wheels? The Hardknott pass in the Lake District is pretty steep with a gradient of 30 percent, but the Rosedale Chimney Bank in Yorkshire just pips it with a gradient of 33 percent. That's the equivalent of 1m vertical gain for every two horizontal meters travelled. Both roads, but more so the Hardknott Pass, are said to be great motorcycle routes and offer a real test of rider skill owing to their hairpin bends and steep inclines.
Cheapest… country for buying petrol
At the time of going to press, the average petrol price in the UK is £1.22 per litre, putting UK petrol prices at 28th place in the world rankings for most expensive fuel. So where's your best bet if you want to blast around on your bike and not worry about the cost of petrol? As you would imagine it's a country with its own oil supplies, and the cheapest fuel prices in the world can be found in Venezuela, the 7th biggest supplier of oil in on Earth. A litre of petrol will set you back just 0.7p, meaning that you could fill up a BMW 1200 GS for 33p, a Tiger 955i for just over 24p, and a Honda XL1000 for 22p. It's not just the abundance of oil which ensures Venezuela's fuel costs stay down however. Venezuelans see cheap fuel as a birth right and when attempts were made to hike fuel prices in 1989, huge riots broke out in which more than 300 people were killed. Today, petrol in Venezuela is cheaper than water.
Oldest… off-road motorcycle event
Every year since 1913 (save a few because of WWI and WWII), the International Six Days Enduro (ISDE) has taken place and is now regarded as the oldest off-road motorcycle event. Often referred to as the Olympics of motorcycling, the ISDE sees riders racing between 690-840 miles over a period of six days, and it's not uncommon for them to be on the track for over seven hours a day. There are strict time and mechanical restrictions in place during the race, and if your bike breaks down you'll have to fix it yourself, making the ISDE one of the most demanding motorcycle events around. Until 1973, the race was held in Europe, but since then it has taken place worldwide in the USA, Australia, Brazil, New Zealand and Chile. Last year's event took place in Mexico in October and 2011's ISDE is being held 8-13 August in Finland.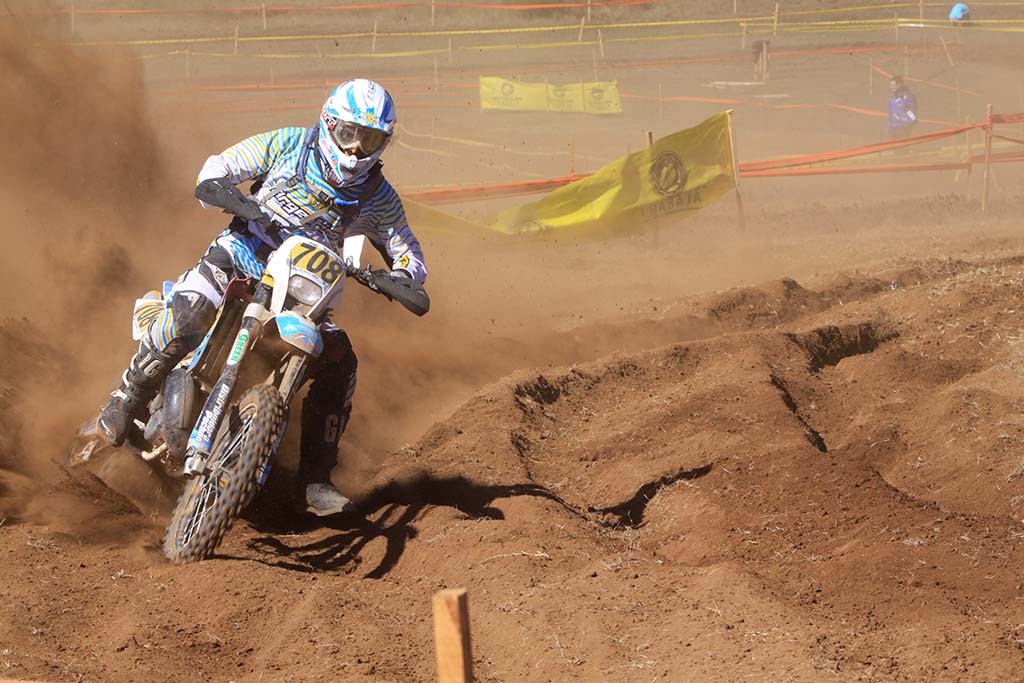 Most expensive… motorcycle helmet
There's a popular belief that when it comes to helmets the higher the price of the headgear the more protection it'll give you. If there's any truth in that wisdom then this helmet must offer enough padding to make the wearer immortal. At a whopping $1,800 (£1,144), the Ateliers Ruby Karl Lagerfield Pavillion is the world's most expensive motorcycle helmet, and if you want to get your hands on one then you'll have to act fast, as there are only 100 models in existence. The pricey piece of headwear bears the signature of none other than Karl Lagerfield, that well-known and respected adventure motorcycle rider. Although it's covered in snazzy-looking tweed and Ateliers Ruby does make quality gear, I'm still struggling with the idea that it's worth more than my car.