Rose Crompton rounds up biker stats and facts to make your pulse race with fear, excitement or downright bewilderment. Prepare to be enlightened…
The fastest…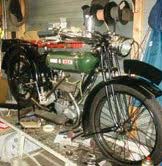 ride up Mount Snowdon
The fastest recorded ascent to the summit of Mount Snowdon on a motorbike took just 24 minutes and six seconds. The time was set back in 1924 when a group of four riders scrambled up the 1,112 metres of rocky terrain on 250cc, BSA Model B Round Tanks as a publicity stunt for the launch of the model. In 1951, Snowdon was declared a national park and the driving of all vehicles was banned, so the record still stands today.
The largest…
collection of BMW bikes
The biggest collection of BMW bikes owned by a single person is that which belonged to enthusiast Willy Neutkens from the Netherlands, who had 91 bikes, an Ural side car, a stationary engine and a wooden model. He was recognised by BMW fans the world over as having the largest, most esteemed collection of motorbikes from a single manufacturer, although it has not yet been formally recognised by Guinness World Records.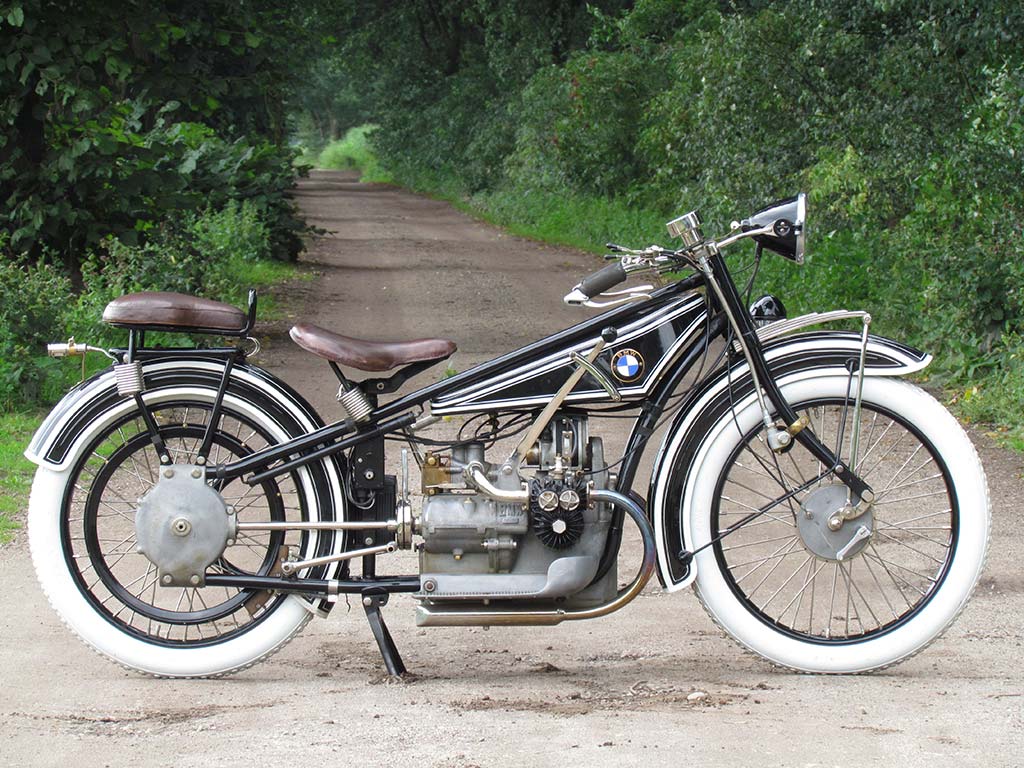 After Neutkens' death in 2008 the hoard of bikes was sold o. a year later at auction house Bonhams in Munich, Germany, the birthplace of BMW. Everything sold and by the time the gavel went down on the last of the 94 lots, the auction totalled a hefty £944,191 with one bike, a 1924 BMW 494cc R32 with a pre-sale tag of just €33,000-45,000 actually selling for an astonishing €109,250 (roughly £121,388 by 2008 currency rates).
The first…
100mph lap
In 1957, Scottish racer Bob McIntyre became the first competitor ever to complete a lap at an average speed of 100mph – a speed racers today may consider a walk in the park!
Competing in the Isle of Man Tourist Trophy eight-lap race, McIntyre was renowned for his determination to win and his habit of pushing bikes to go flat out, so it was a great achievement when in the race's Golden Jubilee year, he completed a 100mph lap of the Mountain Circuit on his four-cylinder Gilera 500cc.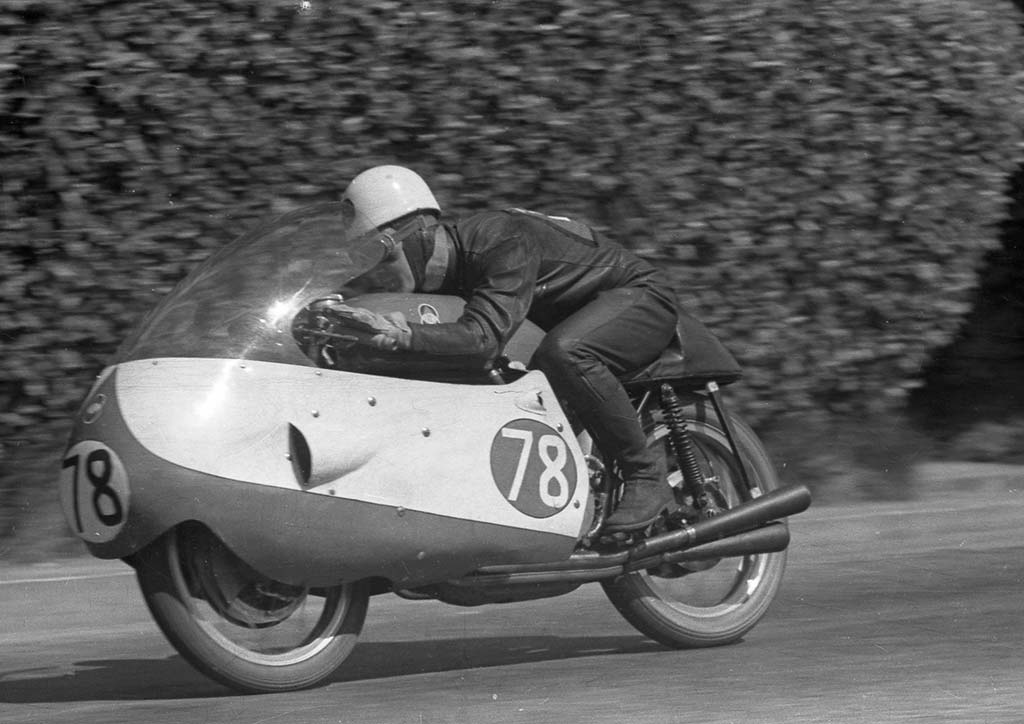 He then went on to win the Junior and Senior TT and secured his place in TT history – not a bad year really!
After the race, McIntyre admitted that reaching such speeds didn't come without its dangers: "A stone hit me, thrown up by the wheels of another rider I was about to lap," he said. "It was probably no bigger than a pea, but at 100 miles per hour it felt like a brick. It caught me between my goggles and my crash helmet and cut my left temple. I felt dazed and sick, it brought tears to my eyes and I felt blood running."*
Today the fastest average lap speed at the Isle of Man TT stands at 125mph.
The biggest…
air on a motocross bike
There are some crazy motorbike world records out there, and Ronnie Renner's ambition to jump higher than any man has jumped before on an MX bike is one of them. In July 2009 during the Red Bull High Rise show, and sat astride his KTM 250 XS two-stroke, Renner set the world record for the highest air gained jumping off a quarter pipe as he flew 35ft 4in into the air, as measured by Guinness Record officials. Scary, you may think, but for a pro like Ronnie it was the best flight of his life. "The decision is made before showtime to leave the fear back at the hotel!" says Renner. "It's all about focus and execution and although there's always a fear involved, that's what makes a rider respect the stunt or trick. I would not call it afraid, though," he admits. When asked if he knew he'd beaten the record while up there he said, "I could feel that I went really high, so I figured I had it beat. Overall it was definitely one hell of a rush!"
*Quote taken from Bob McIntyre: The Flying Scotsman by Mick Walker (Breedon Publishing) Images: Rich van Every/Red Bull Content Pool, Chris Tedesco/Red Bull Content Pool