ABR's resident expert of all things two-wheeled answers your question
Question
Hi Dave,
I'm buzzing with questions after attending my first ever bike rally, the Adventure Bike Rider Festival at the magnificent Ragley Hall in Warwickshire. I only bought my bike as a get to work hack, it's far better at easing through the traffic than a car. I picked up a copy of Adventure Bike Rider in my local WHSmiths and saw the ad for the rally and thought why not?
Bought the ticket online, went to my local Aldi and purchased a 'festival tent kit', not the best by any means but the weather made all the difference. After a great weekend, I'm now inspired to do more of these events and definitely want to start travelling to far-flung places, but maybe I'll start with France? I know I'll need to upgrade my kit, but where to start? This won't be my last question, thanks,
Tim
Answer
Hi Tim,
I'm guessing by kit you mean the travel and camping gear to make life a little more comfortable? My first advice is to keep it all to a minimum, we all have to admit to taking too much gear on a trip and only using some of it. All it does is overload the bike and make the riding less fun.
Make a list of everything you'll need for the planned trip or weekend rally, then go out and only buy half of it, then only pack half of that on the bike and you should survive. A good lightweight tent is worth the money. Look at mountaineering gear, this is designed to be lightweight but tough in extreme conditions. It's not cheap, but this is going to be your home away from home and after a long day of riding, the comfort and protection it offers outweigh the cost.
You'll also want to make sure the tent you purchase has sufficient porch space to safely store your panniers and gear out of the rain. In terms of size, always purchase a size larger than your intended use, and by that I mean, if there's going to be two of you, buy a three-man tent, there are few things worse than cramming yourself into a tiny tent after a day of riding in the rain.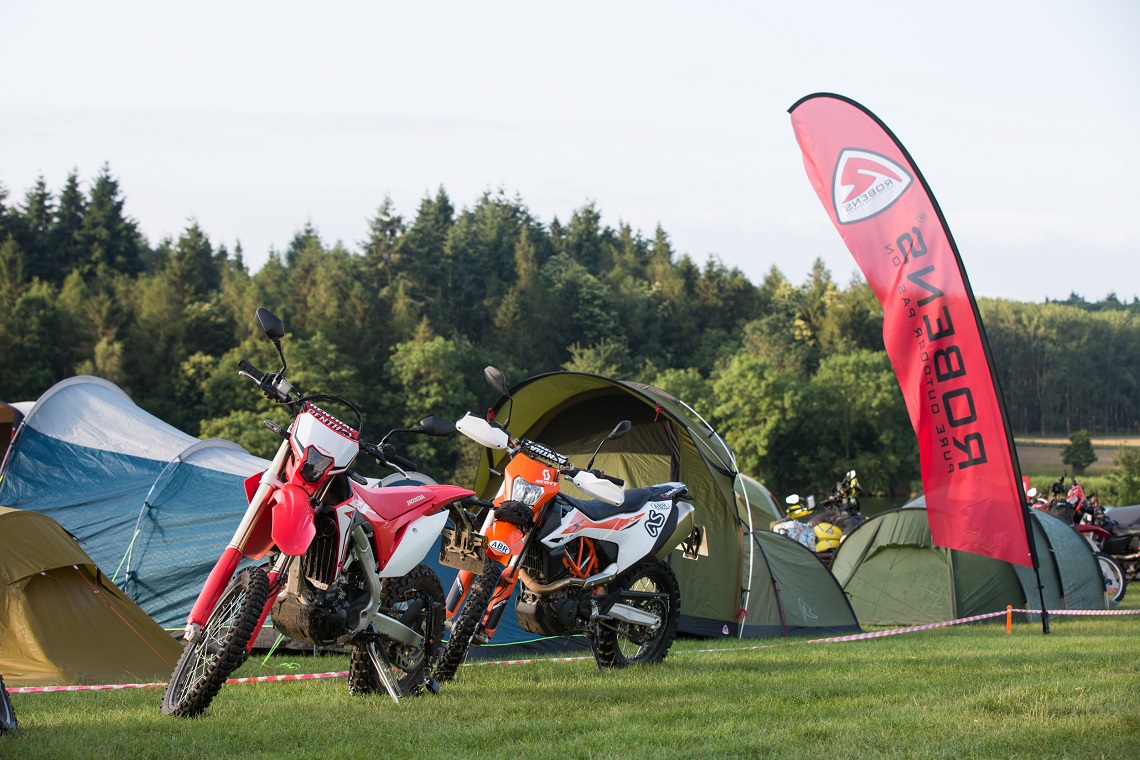 ABR Festival
A sleeping bag and roll mat or similar is a must, if only being used for summer trips there's no need to go too expensive on these. If money isn't a problem, though, consider an inflatable sleeping pad, such as a Thermarest or ExPed, which will pack down small enough to slip into your panniers and provide a lot of comfort.
Cooking utensils and a stove are high on most rider's priority list. Unless you're going to be cooking up exotic meals, a small stove and a pan will boil water for a cuppa and be useful for making porridge or a similar breakfast. Of course, there's no need to fret about whether you've packed everything; If you find there is something important you need once on the road, all countries will have shops.
Get yourself back to Smiths or go to the ABR website and get a copy of ABR's sister mag, Adventure Travel magazine. This is full of info for travellers. Keep those questions coming mate.
Got Something to Ask Dave?
Send in your bike-related questions to [email protected] and if we publish yours you'll get a free subscription to ABR!