ABR's resident expert of all things two-wheeled answers your questions
Question
Last year, I bought my first adventure bike, a KTM 1290 Super Adventure S, and I would now like to start tackling some light off-roading. However, my KTM has cast aluminium wheels. Many so-called internet 'experts' say that spoked wheels are an absolute must in order to ride off-road. Is this the case, and if not, what should I be aware of before going off-road on cast wheels?
Kind regards,
Noe Nielsen
Answer
Hi Noe,
Questions about whether to ride on alloy or spoked wheels come up often, so you're certainly not alone in this conundrum. You'll be pleased to know the alloy wheels fitted to your KTM will have been made by a top-quality manufacture, just like the rest of your bike. KTM builds motorcycles that are adventure-ready, and their many years at the very top of enduro and motocross competition ensures the bikes it builds are of substance.
For the extremely rough stuff, spoked wheels are the best option. A spoked wheel has an inbuilt flexibility that enables it to soak up the shocks caused by rough terrain. A cast alloy wheel is more rigid as dictated by its construction.
This means the tyre fitted to an alloy wheel will have to take more of the shocks which can lead to impact punctures.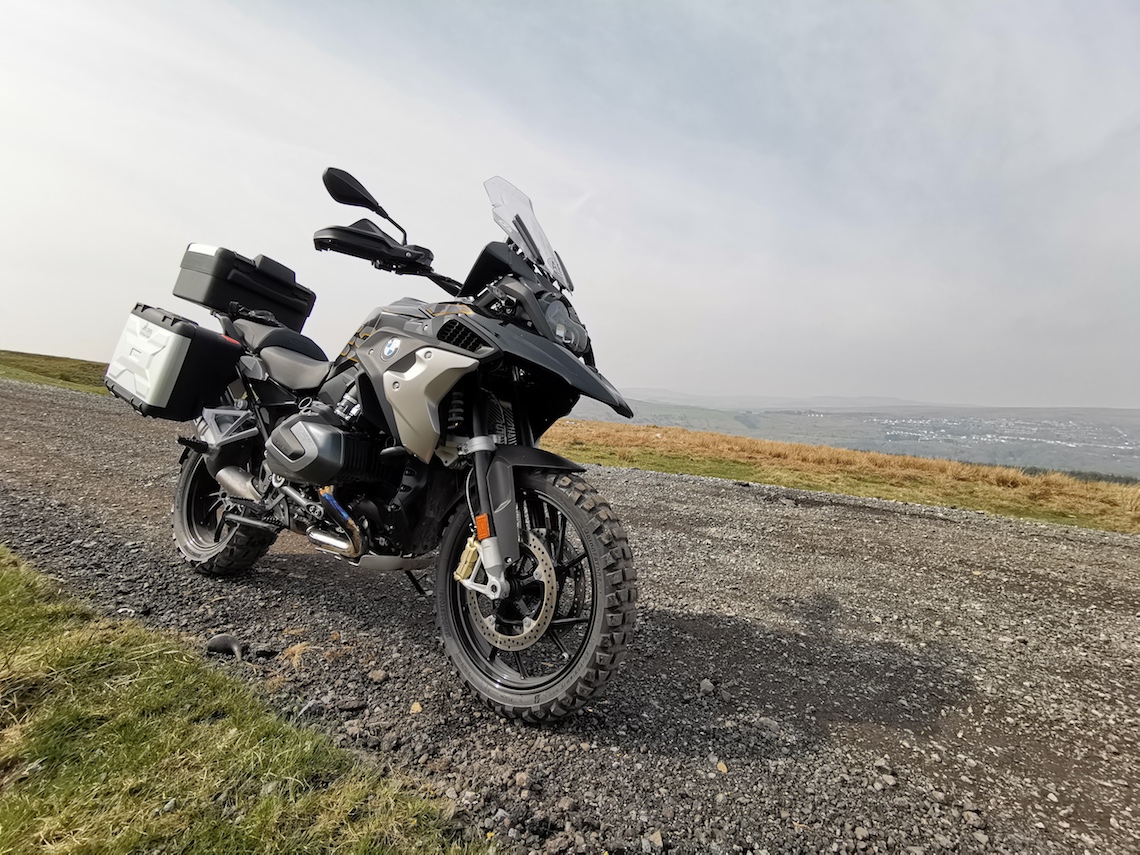 However, for the light off-road use you're suggesting, the wheels fitted to your bike will be more than adequate. Generally, alloy wheels are tubeless which makes plugging the odd puncture a much easier proposition to repair when you are out and about, rather than messing around with a tube.
The other option you may want to consider would be to buy a spare set of spoked wheels fitted with more extreme tyres for trail riding, while your original alloys can be kept for road work and long tours. Keep a lookout on KTM owners' and adventure bike forum sales threads, or internet auction sites. They do turn up occasionally.
Whatever you choose to do, I'd always advise spending some of your hard-earned cash on the right choice of tyre for the use you're going to put the bike to. The correct choice of good-quality tyre will get you into some great places and importantly back out again. There is of course one other point, aesthetics. Spoked wheels and knobblies look very cool on a big adventure bike.
Got something to ask Dave?
Send in your bike-related questions to [email protected], and if we publish yours, you'll get a free subscription to ABR.