ABR's resident expert of all things two-wheeled answers your questions
Question
Hi Dave,
Have you done any research on going tubeless (i.e. Kineo) on a BMW F800GS? I'm getting too old for punctures in the rain now! Some say to go 19-inch with a 110/80/19 front tyre for better grip, some say stick to 21-inch. I wondered if you had any views? I ride mainly on-road and any advice is appreciated.
Phil Hill
Answer
It's something so many riders dread on the roadside, a flat tyre with a tube in it! It's certainly so much easier to cope with a tubeless flat with one of the many plug kits available. Skipping over the 'a tube can be changed with the right kit and practice' bit, let's get on with answering the question. First thing is to check that the chosen bike for conversion has safety hump rims. Most modern rims are of this type, but a few early types are still about.
I wouldn't consider trying to convert the earlier type, if a tyre punctured, it would quickly become unseated with painful consequences. It's the safety hump that makes bead breaking such a pain in the arse. Ok, we've worked out that we have rims that can be converted, let's have a look at doing the deed. There are three ways of doing this. First is the DIY way, this involves sealing the spokes with some kind of industrial type of adhesive.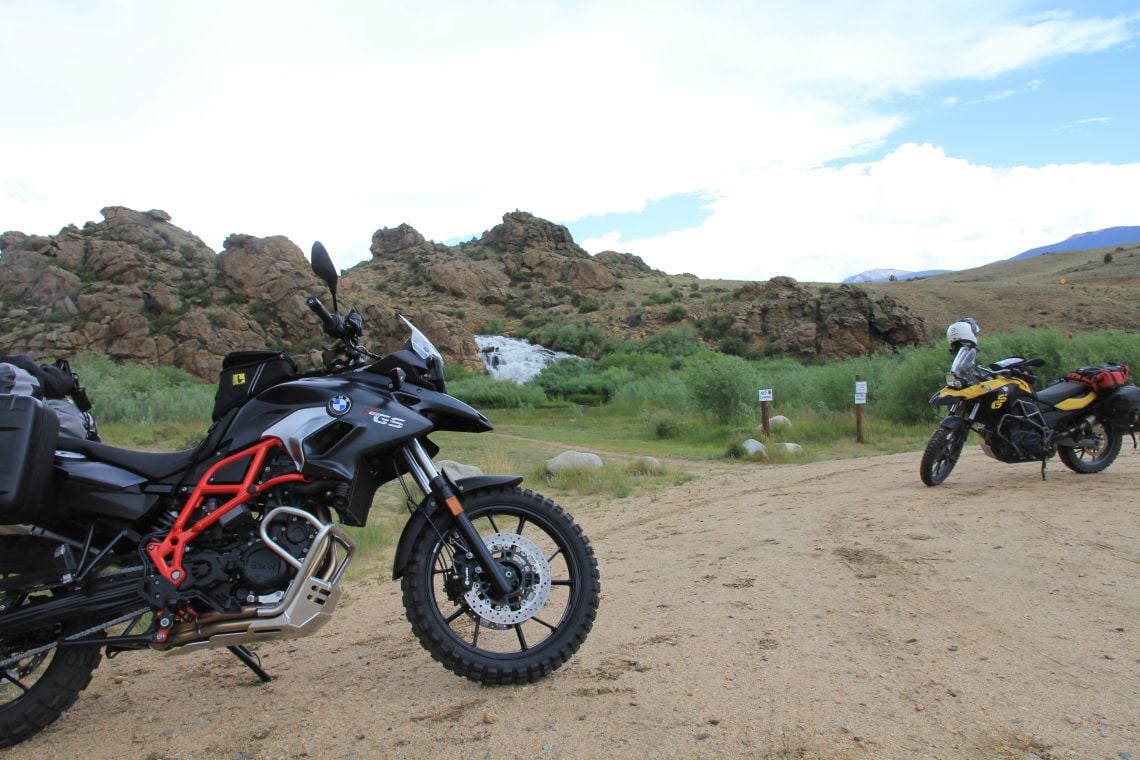 There are many products available which should be suitable. Make sure you prepare the rim before applying it, keying the surface before a thorough clean. I've never tried this method so I'm not advising it, but there are many that have with successful results, searching bike forums and sites will bring up some good info here.
The alternative way is to look at the commercial kits that are sold for this job. Tubliss is a popular one that's been around for some time and is very popular with the off-road community; trail and enduro bikes mainly.
This involves fitting a bladder-style tube that seals the spokes and pushes the beads of the tyre onto the rim. It's a bit of a fiddle to fit but works very well. The Tubliss system is set up so that, if something penetrates the tyre, it won't affect the internal bladder, allowing you to use a plug to repair.
It also means you can pre-install a puncture sealant liquid. The other kit that is popular is the Outex brand, which has also been around long enough to prove itself. Careful fitting of this type of kit is paramount to how successful it will perform.
This is the one I like as there is no need to disturb it during future tyre changes. It's a real fit-and-forget product. It consists of a band that bonds to the rim and seals the spokes, there again, once fitted a puncture can be dealt with by a plug or liquid tyre sealer.
Lastly, and probably the most expensive, is to have new rims fitted that are tubeless. It's worth looking at Kineo for this, they look a great quality product, and they're available in different finishes and colours so a little customising is possible. A permanent conversion. Some models of bike are produced with tubeless spoked wheels, why not all? It's a much safer option.
Got something to ask Dave?
Send in your bike-related questions to [email protected] and if we publish yours you'll get a free subscription to ABR!