Adventure bike riding questions answered by our team of experts
Q. I want to buy a BMW R 1200 GS, but which is the better year: 2006, 2007, or 2008? The 2008 has ESA (electronic suspension adjustment), RDC (onboard tyre pressure monitor), and ASC (basic traction control); is all this necessary or is ABS alone enough for a bike like this? I've also heard good things about the old 1150 GS and that pre- 2006 models tend to experience problems with the final drive, pipes and brakes. What advice do you have for me?
Stefaan, Belgium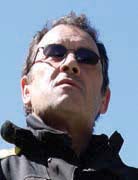 A. ABR's editor Alun Davies says: I have a 2008 GSA 1200 myself and I'm very happy with it, but I can't comment on the other models as I've never personally owned them. The best way to deal with this is to sign up on our website www.adventurebikerider.com and ask the question on the forum. There are many, many ABR members online who have experiences of all the models and years you speak of and I'm sure they'll share their experiences with you.
Q. I'm off camping around Europe and wondered if I could save on fuel for my stove by cooking, or at least heating water, using my bike on the move?
Adam, via email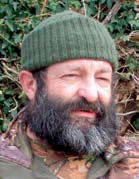 A. ABR's bearded bushcraft expert John Fenna says: Although I've not tried it myself on a bike, I have cooked on a vehicle exhaust pipe. We did a bit of . sh by tightly wrapping it in foil along with some sliced onions and courgette. We then tied this package to the exhaust of the minibus we were travelling in with wire. After a few hours the fish was well cooked (maybe a bit overcooked if I'm honest) and very tasty. I don't see any reason why you couldn't use the same cooking technique with a bike exhaust – though I can see problems heating water in this way. A sealed container of liquid could explode and a non-sealed container could spill boiling water on corners… maybe just stick to the fish and save the cuppa for when you've stopped.
Q. Which sat-nav has the best coverage for a RTW trip?
Steve, via email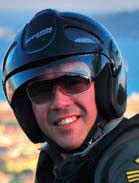 A. RTW ABR Walter Colebatch says: I use a new Garmin Montana. It's a new product and, seriously, I think it's the benchmark for adventure motorcycling GPSs. Everything else is a pretender. Check out www.garmin.com/uk/ for more.