Adventure bike riding questions answered by our team of experts
Do you have a question for Adventure Bike Rider's panel? Email

[email protected]

or post it on our website forum www.adventurebikerider.com. If we don't know, we'll bribe the answer out of someone who does
Q. As a new adventure bike rider – off the beaten track, avoiding the pubs – I'm in need of advice on what sort of food items are best to buy when shops are few and far between. I've packed essentials, but any recommendations on fresh-ish items would be good. JJ, via email
A. Bearded bushcraft and outdoor expert John Fenna, says:
It very much depends on where you are in the world! My own preferences for Europe are something like Oatcakes as a starch-based food, which can be eaten as a sweet or savoury course with jam (in a tube if you can find it!), peanut butter, meat, cheese or the like. Alternatively a bag of flour and some salt are usually easy enough to source and then you can make a bread of sorts when you need it.
The ever-popular tins of fish or stew are a good standby and can usually be found in even the remotest of shops.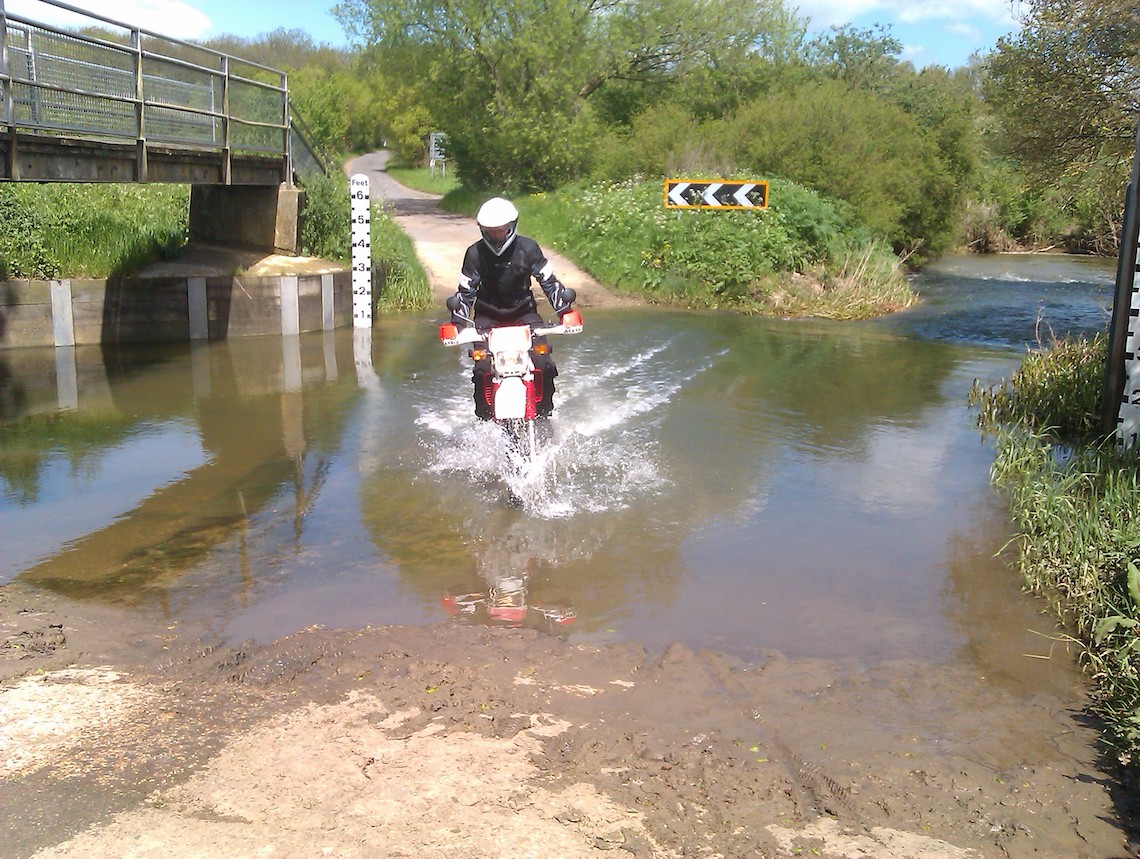 In Southern Africa, Biltong is king; in Northern America, a real jerky is as good.
I would avoid taking fresh meat if possible, though in some remote places you may run out of tinned stuff before you get to a shop.
Outside of the UK you may struggle to find the traditional can of your favourite baked beans, but tins of sardines seem to appear almost everywhere, and Alpinists of old often relied on these for emergency food rations.
Q. I've finally finished rebuilding my love- ly but aged (a bit like me) 1988 Yamaha XT 600 43F in preparation for a long-held dream of riding overland to Morocco. I'm in the final stages of preparation and I have confidence in me and my bike, but I'm slightly nervous about being stuck out on some remote piste in the Middle Atlas with a broken bike, or worse, a broken body. I'm covered in Europe but is there an organisation you can point me towards which offers breakdown cover and personal insurance while exploring the continents of my dreams? Mike Bentham, via email
A. World motorcycle travel experts GlobeBusters' Julia Sanders says:
Take a SPOT satellite messenger device www.findmespot.com and sign up to their GEOS Search and Rescue Package. You can use this device to send an 'I'm OK' message to friends and family, which can be tracked online, or sent direct to their email address or mobile phone; or in an emergency there's a 'help' and a '911' button on the device, too.
Ensure you have a good travel insurance policy with an adventure specialist, such as Campbell Irvine (www.campbellirvine.com). You pay extra to travel by motorcycle, but our experience of them in an emergency has always been good to date; they have repatriated as quickly as possible and without onerous requirements.
For bike breakdown recovery, RAC won't extend that far south, although their Zone 2 cover goes as far east as Azerbaijan! Normally, you will barter with a local to take your bike to a major city where repairs can be done or back to a port for the ferry to Spain, where your EU cover can kick in.
Win Oxford Essential Riding Equipment
Ask the ABR experts' advice and win Oxford Lifetime Luggage!
Oxford Products (www.oxprod.com) is offering ABR readers the chance to win the UK's best-selling luggage, guaranteed for life!
Write in or email your Ask the Experts question to [email protected] and if your query is picked as our Good Question!
You could be the proud owner of a piece of Oxford's new roll-top luggage (pictured below). Choose from small or large tail packs or a set of panniers. Our experts are standing by to solve your ABR puzzlements, so get writing now!