Adventure bike riding questions answered by our team of experts
Q. I came off my bike in Spain last summer and broke my leg. My injuries are healed now, but my confidence is shattered; I haven't been out riding since. Although I desperately want to go out on the bike, the thought of coming off again fills me with dread. How can I get over my fear and get back to doing what I love?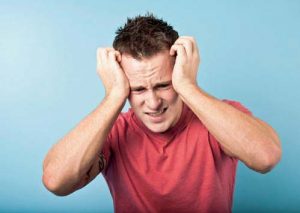 A. Chartered counselling psychologist Harriet Garrod says:
"When people have traumatic experiences such as bike accidents where injuries are sustained, it's important to understand this experience does not necessarily have to shape future experiences. Due to this anxiety many people in your situation would be tempted to stop riding their bike. This is a common mistake which can potentially cause isolation and resentment as you would ultimately be denying yourself what you enjoy.
My expert professional opinion is that you should engage in a cognitive behavioural therapy (CBT) technique called graded exposure which is traditionally used to treat similar phobias. It works by encouraging the patient to gradually get back into riding through a drip-feeding process of being gradually exposed to riding your bike again. As your confidence grows, you will go further. Start by riding around the block then gradually work towards getting on the motorway. To aide this further I suggest you also invest in one or two advanced lessons or investigate police motorcycle courses to really make your confidence soar – that way you will combine the practical and emotional elements of combating a traumatic experience with regaining your confidence. If you're experiencing flashbacks, nightmares and heightened startled responses I suggest an assessment for post traumatic stress disorder (PTSD) which would enable specific CBT, such as flooding, to come to terms with the experience. This is another type of exposure designed to contain and manage symptoms common with traumatic experiences. I do wish you well with seeking treatment and hope you regain your confidence to continue your enjoyment.  Harriet specialises in trauma and addiction. For assessments and appointments, call 01892 514907 / 07778 002593 or email Harriet933@ btinternet.com. Assessments range from £250 – £400 and therapy sessions are £150 for a one-hour session
Q. I'm planning my first big trip abroad. What's the best way to learn basic bike maintenance for on-the-road repairs? Are there any course or books you can recommend?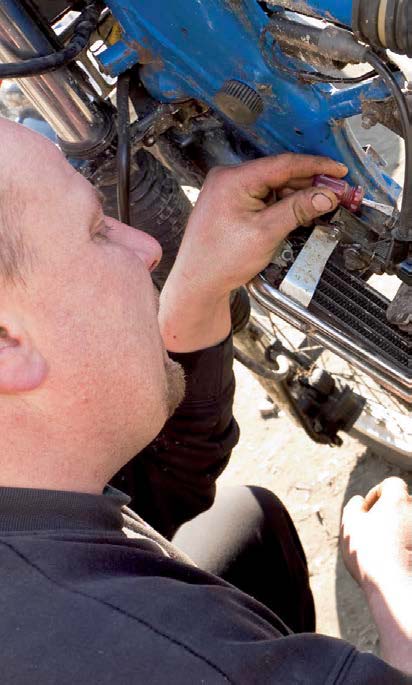 A. Expert motorcycle mechanic Simon Fear at Arden Motorcycles (ardenmotorcycles.co.uk) says: "The most important thing to remember is that you only need to know how to look after your bike. Find out all you can about it, buy a workshop manual, join the owners' club if there is one and ask your local dealer if he is aware of any common problems with your particular make and model. Prevention is always better than cure so if there are any potential issues with your bike, address them before you leave. A puncture can happen at any time but can be quickly repaired with an emergency tubeless repair kit. They cost around £20 and are supplied with easy-to-follow instructions. Finally, don't forget to take your spare key!"
Q. Although I'm grateful for gritted roads in the winter, the salt is a pain in the arse! Any tips for protecting my bike's bits?
A. Simon says: "If salt is left on your bike, whatever the make and model, it will slowly dissolve in front of you. I know the last thing you want to do after getting home late is to get the hose pipe out but the longer that salt is left the more damage it will do; you need to get it hosed off straight away. I have yet to find a spray protector that works as well as the manufactures claim but I have been hearing very good things about acf50 and will be giving it a try on my own bike next time it gets cold."
Q. What's a 'Riders' Rights' group and should I join one?
A. Ian Mutch, editor of Motorcycle Action Group's magazine The Road, says: "MAG (www.mag-uk.org) is the rider's voice in Westminster and Brussels. If you want to do anything as raving mad as ride a two-wheeled powered vehicle in our health-and safety-obsessed world you need an articulate, well-informed lobby to represent your interests. MAG is that lobby. Any legislation that threatens the fun, freedom and accessibility of motorcycles will be challenged by MAG.
"We are essentially a quality of life organisation. MAG believes in developing relationships with politicians and, critically, the civil servants who advise them, as working on the inside offers far more long-term benefit. Together with our European partners, MAG Holland, MAG Belgium and others, we fund the umbrella group, the Federation of European Motorcyclists Associations (FEMA) that lobbies for riders' interests on the European level. MAG needs the financial support of riders to provide the income to employ people so that the rider's view is at every table where it needs to be."
Do you have a question for Adventure Bike Rider's panel? Email it to [email protected] or post it on our website forum. If we don't know, we'll bribe the answer out of someone who does.